Discussion Starter
•
#1
•
If it's anything like my '06 ZX5. The problem is the rear bumper fascia. The top edge rubs on the body, rubs through the paint, and starts the rusting process. My car has never been hit in the rear.....it looks simply like a poor fit during assembly. There should be clearance at that point. My car had rust in three different spots along that edge. Looks like this...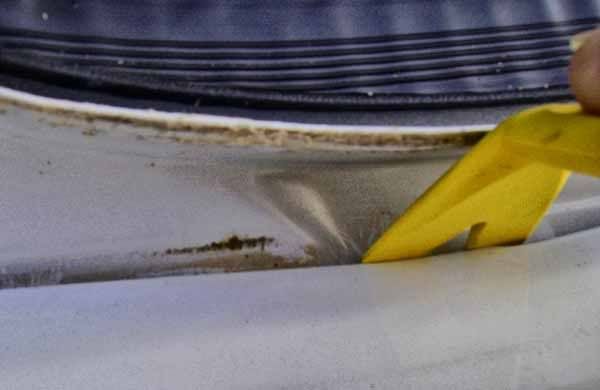 The fix....cut off about 1/8-3/16"" of that edge. This next photo shows the areas I cut, between the black lines. I used some thin plastic pieces to protect the paint as I was cutting. I first tried a Dremel....didn't work very well, since the cutting wheel didn't quite fit in there. So I settled on some small hobby knives (the type with the snap-off blades). The fascia is soft, and cuts fairly easily. Just be careful not to scratch the paint.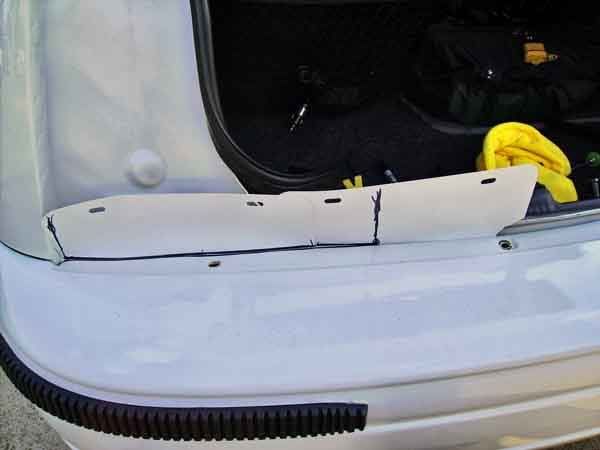 I removed the four plastic clips and took loose the hatch rubber edging. You can then pull up the edge of the fascia, to get some clearance. This job would be a piece of cake if you had the bumper off the car....but it can be done just like I did easily enough. I sanded the rust spots, and finished it with a small can of touch-up paint.
Save your paint finish.....check for starting rust spots, and fix Ford's screw-up. [
!]