Discussion Starter
·
#1
·
Wow... is all I can say really... I've had a few hours to calm down and collect my thoughts from this experience so I figured I'd post and let everyone know about it.
I was talking on my phone with my boss, on my way to work today around 2:15pm going westbound on SR-408 in Orlando. Out of nowhere a large tin can bounces up from underneath the car in front of me and is heading straight for my windshield. So I swerve to the right to avoid it and the tires start to get slippery. From there I applied slow and even braking and just tried to hold on, it was pretty much a blur but I think I overcorrected to the left and did a 360 across the 3 lanes and ended up spinning another 360 crossing into the emergency lane. All I know is that one point my rear passenger side was inches from smashing the wall and then the next second my front bumper was about to meet the same fate. When the smoke cleared I was in the left emergency lane, facing the right direction, and the drivers side of my car was so close to the concrete barrier that I could not open my door. So I pull up a few feet so I can get out and my heart felt like it was running 20lbs of boost and I was shaking badly from adrenaline.
Literally 30 second later a cop pulls off the road behind me to make sure I was alright. He asked if anyone had cut me off or anything, and he walked around my car and couldnt believe there wasnt any damage. After he determined that there were no casualties he drove off.
Only damage to my car was some pretty severe tire wear on the two front wheels. The tires had less than 10k on them and now in two spots they are pretty much bald, so I put the stockers back on the front for now. I'm pretty sure that if I had differnet tires or hadn't done all the suspension mods I have to this car that I would have hit the barrier and possibly rolled it.
After I put the stockers on the front I went back to the skid marks to try and get a better idea of what had happened earlier, here are some pics...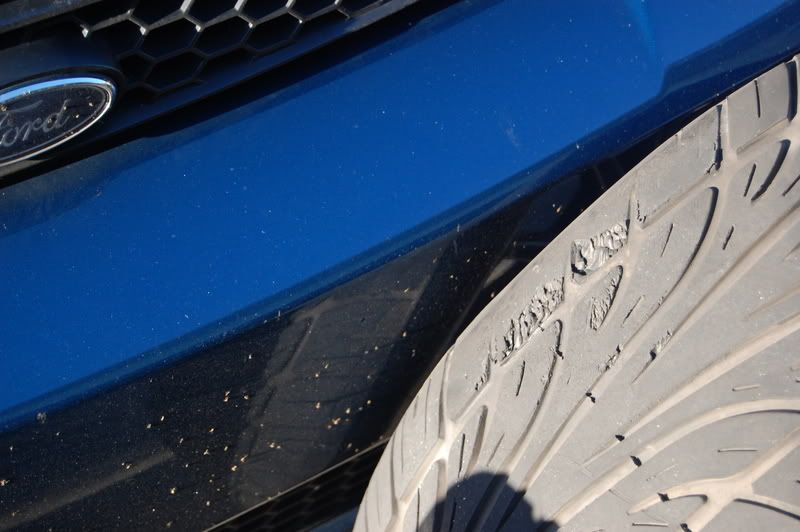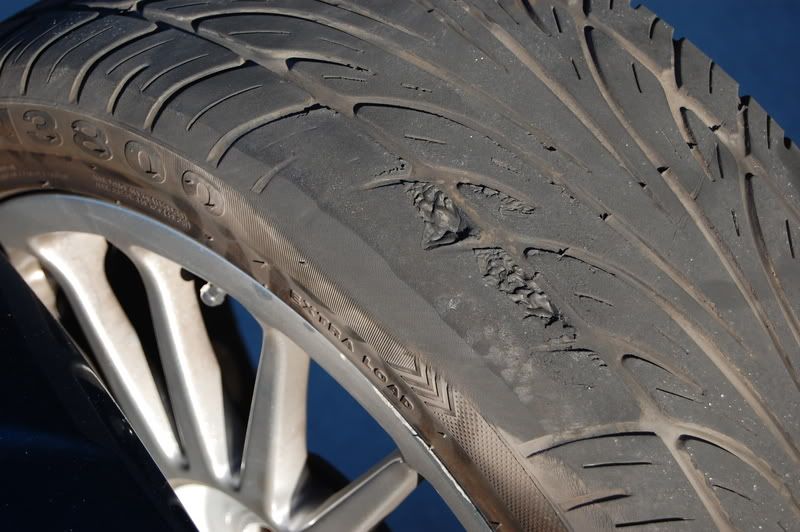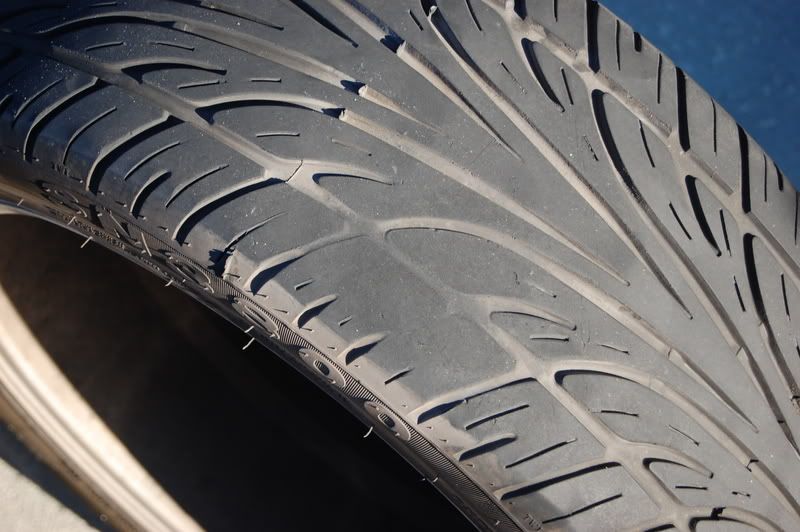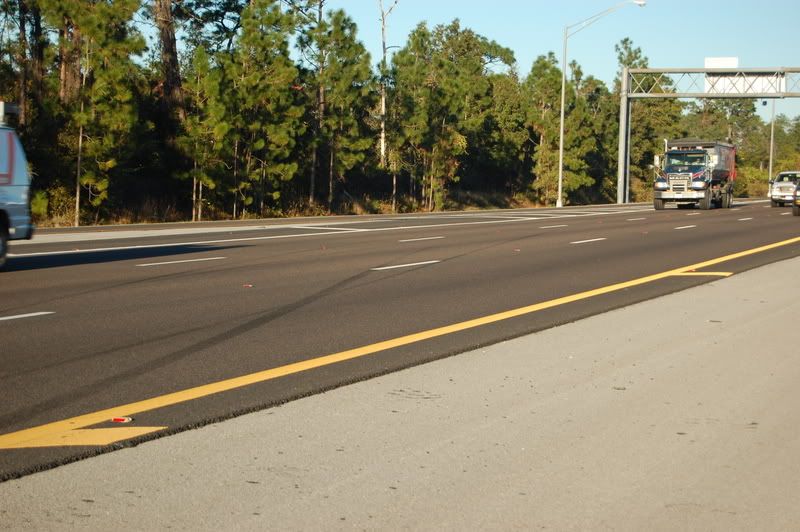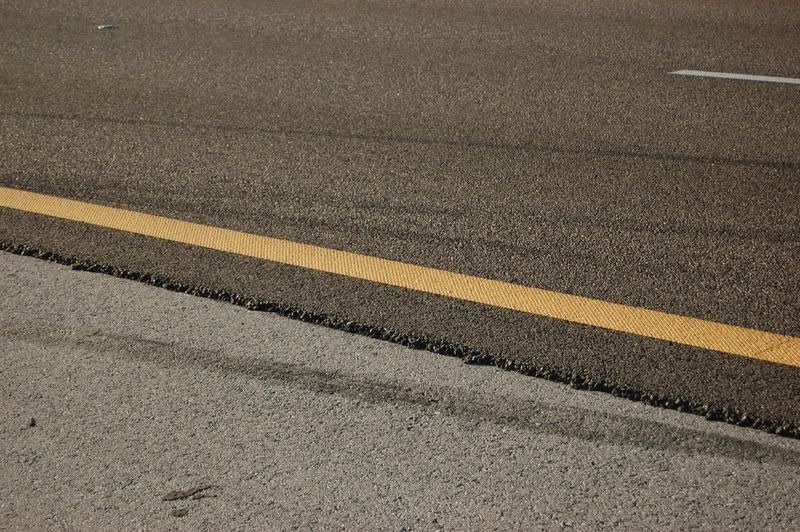 You can see that just ahead the left emergency lane slims down to nothing a few hundred feet up...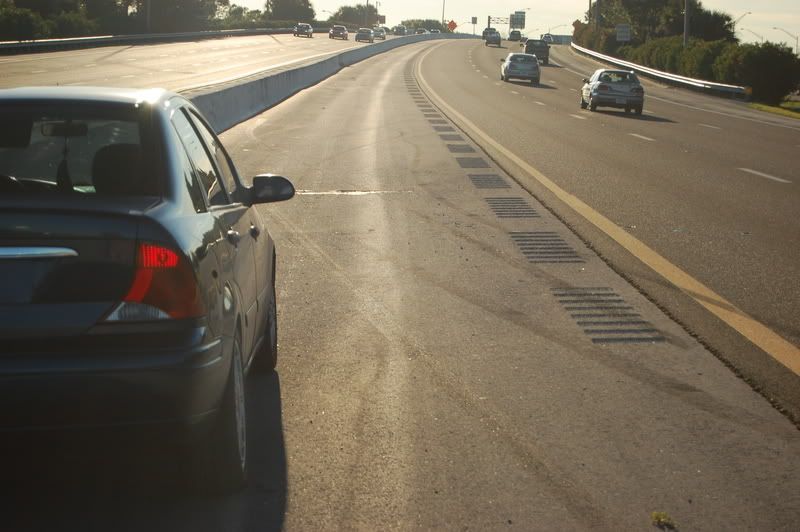 Here you can see how close I was to the barrier when I came to a stop...