Discussion Starter
·
#1
·
I hope this is the right section to post this.
I have a set of American Racing 17" wheels with a 5x100 bolt pattern. I set out to clean them up to sell when after some scrubbing I found out they're in a lot worse shape than I thought. Here are the pics to start after about 30 min of scrubbing with wheel cleaner and degreaser.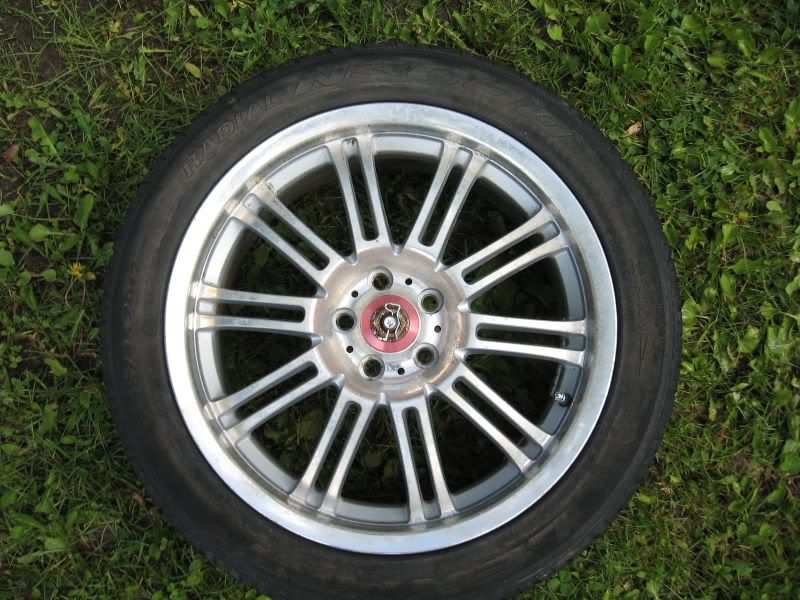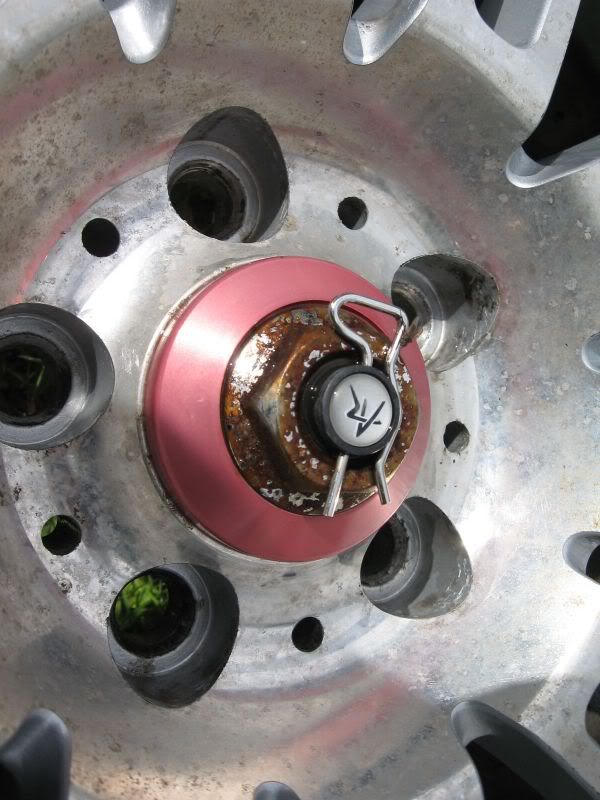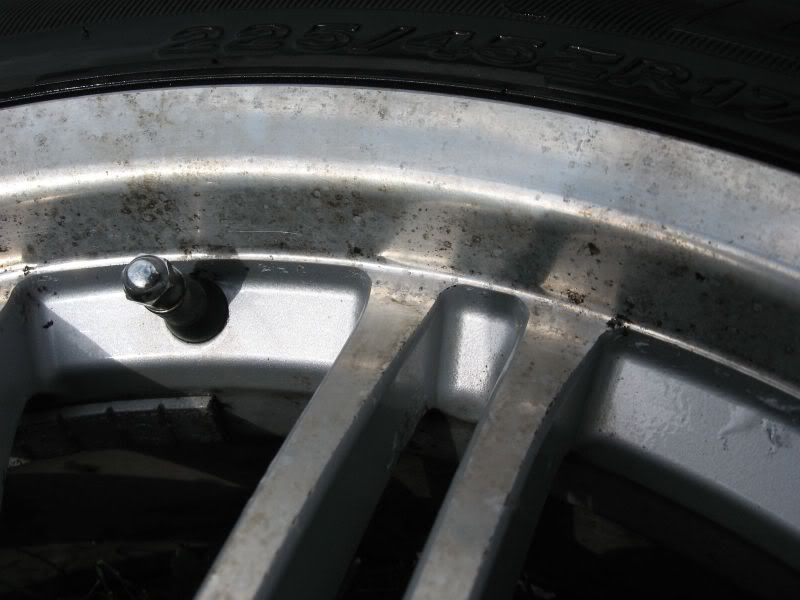 As you can see there is significant break dust, road grime and god even knows what most of the deposits are. And that's not even the worst of it. As you can see the chrome on the center false lug is rusted pretty much completely away. The pink ring that surrounds that false lug was once red but faded in the sun. The ring and nut are easily removed
Now unless someone else has a better idea here's what I think I should do about the center lug and ring. Sand it down and hopefully make it look decent with a black rattle can. Being careful to tape it up to preserve the American Racing logo. A sand blaster would be best but I really don't have access to one.
And then for the aluminum. Though it may be hard to tell but surfaces facing to the outside are polished. The sides of the spokes and inner rim are painted. Scrubbing and Simoniz wheel cleaner and a citrus degreaser Got me as far as you can see in the pics. I am really at a loss as to what to do from here.
Could anyone with more experience help me out?