Discussion Starter
·
#1
·
This was my first attempt at painting something on my car. I used Dupli-color Metalcast ground coat, and Metalcast blue top coat (plus adhesion promoter). I think the color matches the AEM intake pretty good. The metal flakes in the paint look great up close and in the sunlight (although you can't really tell from the crappy picture). Overall, I am very pleased how it came out, except for the fuse box cover. It seems that a little bit of dust crept in while I was spraying and you can see the little buggers in the paint. I'll probably redo it when I get a chance. Also, it seems that even after drying, there is some residual blue "dust" when you touch the part. Is this normal????
Anyways, what do you guys think????? (Sorry about the camera-phone quality pic)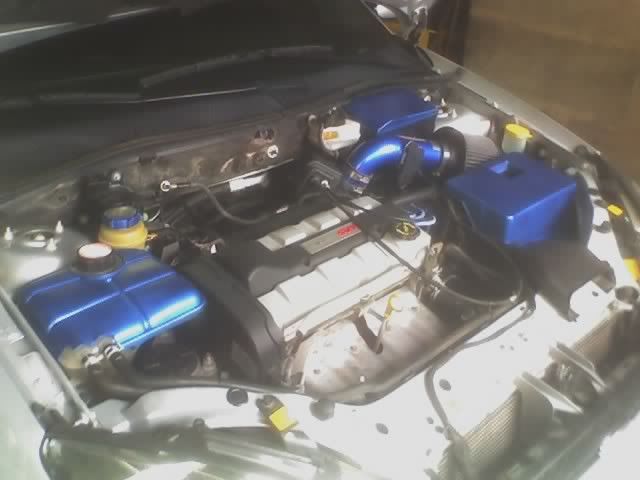 Should I paint the spark plug wire cover??? I was afraid at it being too much blue, but now it seems that it might be a good idea to even out the blueness in the engine bay.