Discussion Starter
•
#1
•
We got our hands a few of these HIGHLY sought after spoilers. These we're a Ford factory production piece used on 1 year only. These were part of the Street Edition package that combined subtle styling cues to make a unique and sporty wagon. These wings were applied to the approx 1200 of them wagons produced in 2001.
Street Edition (with rims - thanks FJ member zetecwagon for the photo)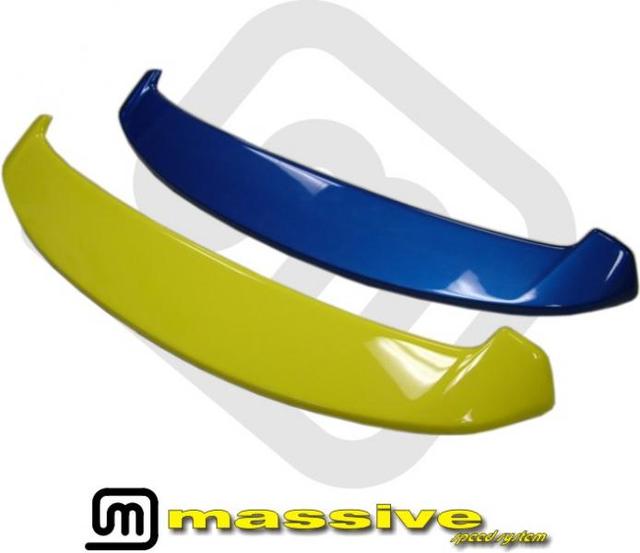 We've come accross a VERY limited number of these spoilers!!! These are NOT available from Ford at all anymore at any price, but when they were they ran $300+. If you ever wanted one of these for your wag, NOW is the time. There really are essentially NO other options if you want some form of rear accent for your Focus wagon.
These were obtained from the Michigan plant were these special editions were originally assembled, so they are indeed BRAND NEW, however some not-to-bright soul basically threw the whole lot in a box and shipped them... So they may have - scratches, nicks, chips, scuffs, etc. You may be able to get yours looking acceptable with some elbow grease, but figure on most likely having to paint yours. They are gauranteed NOT to have structural damage whatsoever though - these will all be good usable pieces. All gaskets already applied to wing. Suitable hardware will be included as well. These are available in the 3 original Street colors:
INFRA RED
MALIBU BLUE
EGG YOLK YELLOW
Get em for just[highlight] $73.11 [/highlight]!!! $5 Shipping to the lower 48 applies!!! International please inquire.
A few more pix: