Discussion Starter
•
#1
•
Well the GF slide into a guard rail with the first snow of the season here in October, Not too bad, but it dented the fender, and pushed the light into the grill a little.
So far I got a light, and I'll be going back shortly for the grill, but what can I do about banging that dent out? I already picked up the hammer, and I'm going to get the dye tomorrow, but is there a certain technique to doing this?
I know this type of work takes a skilled hand, but I really think I could do this, with the right info on how to work the dent out.
Here are some pics, let me know what you think?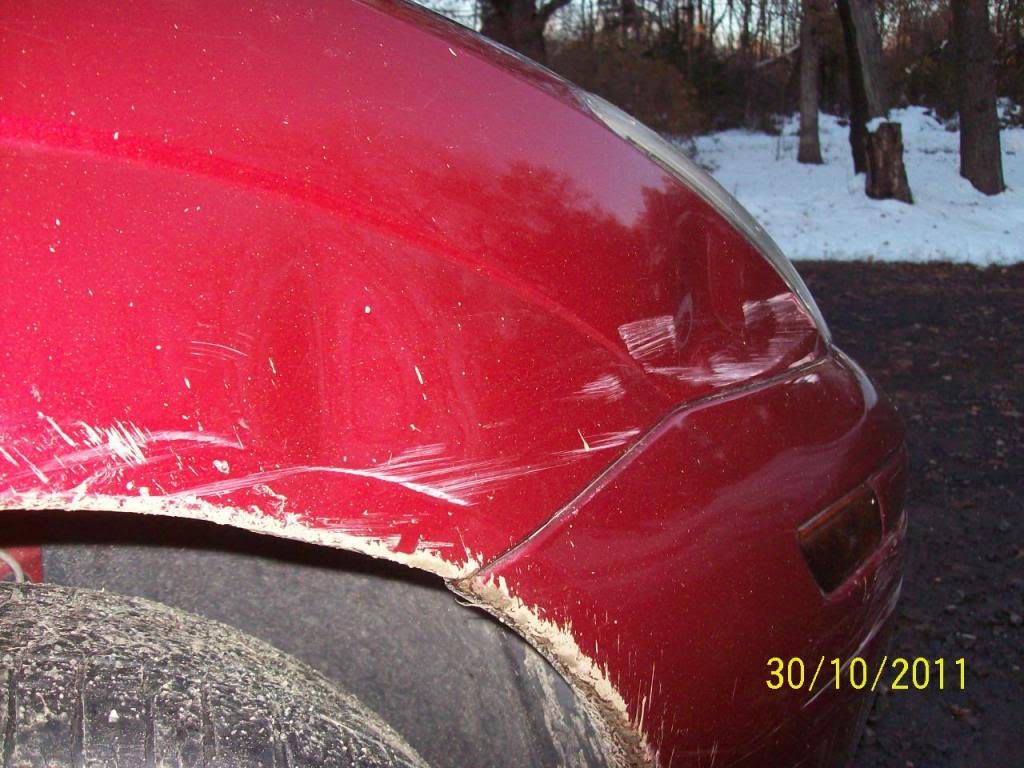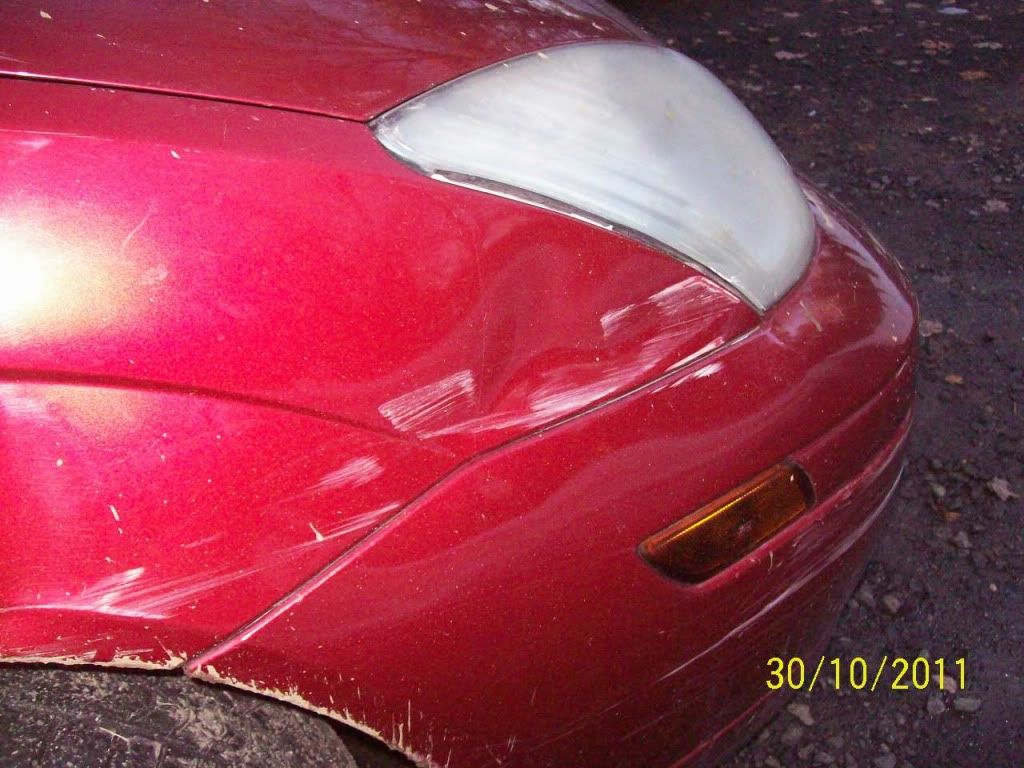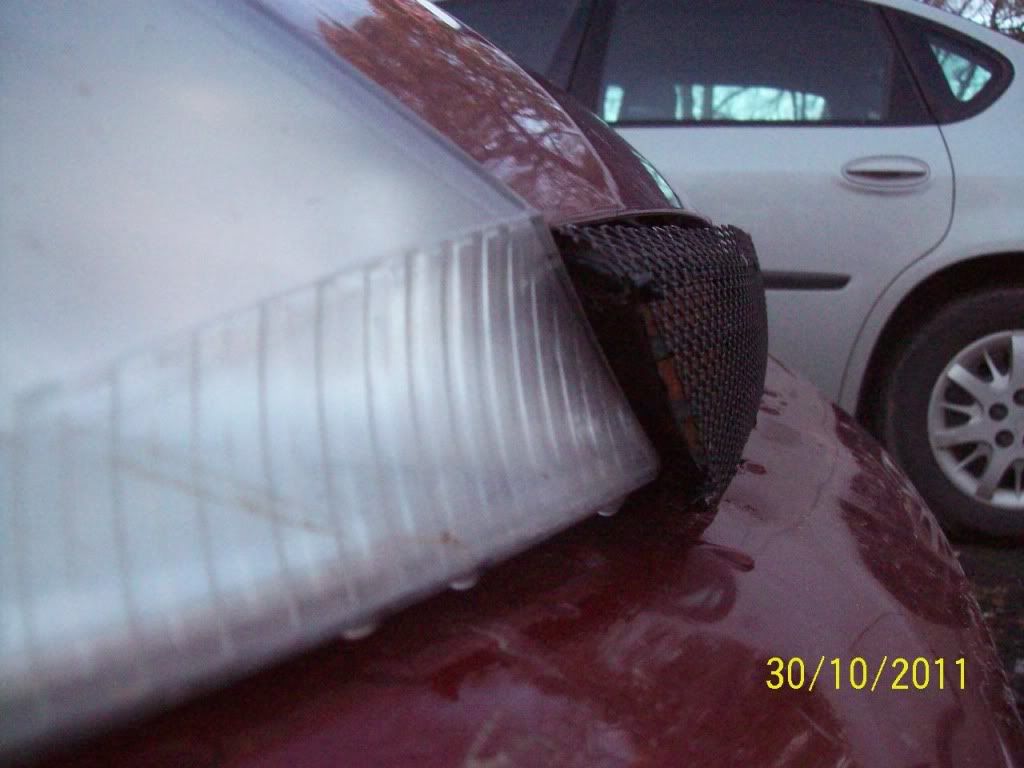 And she bent the tie rod, but I easily replaced that in about 20 min, inner and outer to be safe.