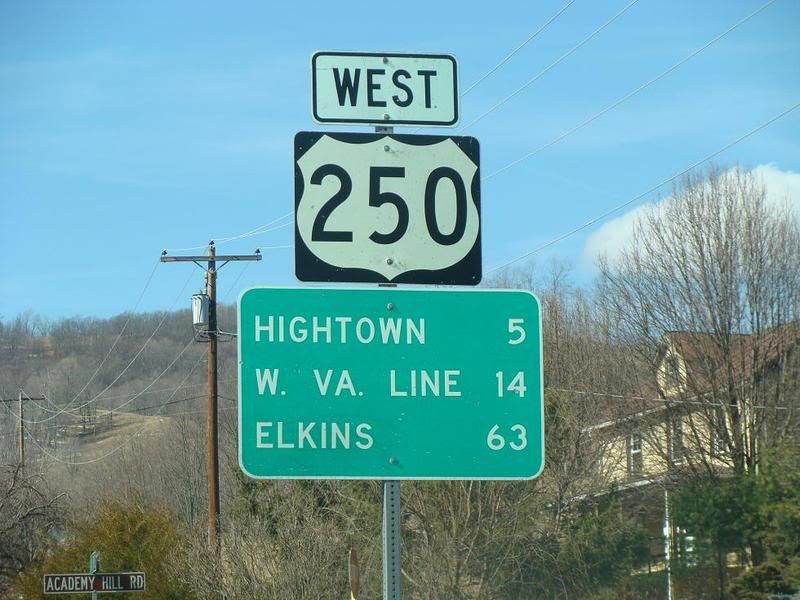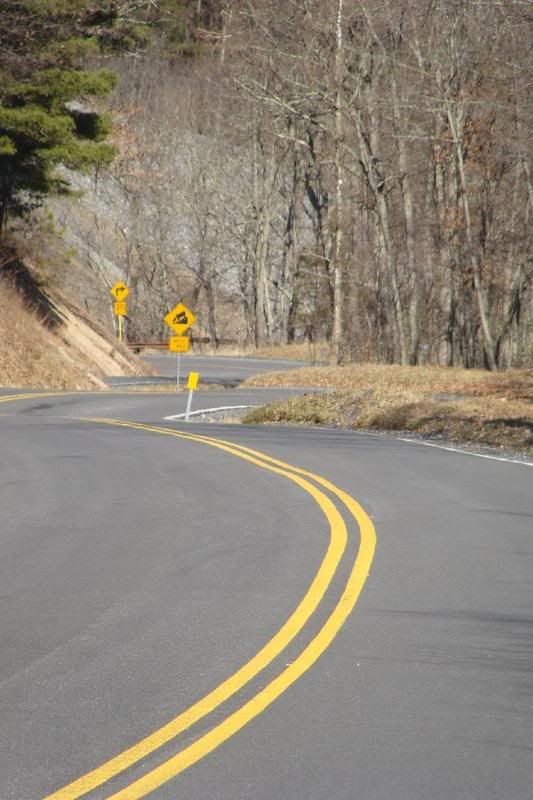 MAP:
CLICK ME!
It's that time again! ROUTE 250 here we come.[cool]
Last year was such a big success that this year we are planning on doing it again. Everyone that went had a blast and here's to hoping it's even better this time around. You can see pics from 2008
HERE
.
DATE:
Saturday, May 2, 2009
TIME & MEETING PLACE:
NOON @ at the shopping center (Liberty gas station, Family Dollar, ect.) ADDRESS: 17 Scenic Hwy, Churchville, VA 24421.
LUNCH:
Please plan on bringing such as sandwiches, chips, cookies or something simple that doesn't need to be cooked. We will be stopping at the end of our run at a picnic area.
PLEASE NOTE:
We will NOT tolerate any stupid fast insane driving of any sort. Yes we will do 'spirited' driving but for the sake of everyone we want to keep it safe so if you plan on driving like a idiot and pushing it too far don't plan on coming.[thumb]
FOR THOSE OF YOU THAT WANT TO STAY OVERNIGHT OR OVER THE WEEKEND:
The Viney's have reserved a cabin yet again in Cass, WV (
www.cassrailroad.com
) for May 1-May 3 and this time it's one of the newly renovated big ones that sleeps 12-16.
If you wish to sleep there PLEASE TELL US! You will also have to chip in some money to help pay for it. NO MOOCHERS!!!
[
] We will have the price for it once the Viney's get the information for it all and I will add it to this thread.[cool]
I also want to add once we get the max. amount of people allowed to stay in the cabin I will update. Once it's full, it's full.
I will start a list of those interested and if you want to stay in the cabin I will add it beside your name. Remember folks, GET OUT AND DRIVE!
INTERESTED/STAYING IN CABIN:
-
viney266
+ 3 / YES
-
ZX3_chick
/ YES
-
Lil_RedZX3
/ YES
-
kenzx3
/ YES
- arrestmespi (no longer able to come)
- SMITHBOY76908 (no longer able to come)
- BiggTigger78
- whitefox
- GripZx3
- ktwelsch
- chcksaunders
- Ecko200X / YES
- streetracer
- Schroeder02 / YES
- boost3d19
- LilMama / YES
- s_montgomery