Discussion Starter
•
#81
•
ST and STedan wheel swap:
Last week my sedan and my friend's ST both had new wheels for a few days, when we swapped for fun.
We had been wanting to see his wheels on my car for some time so we agreed to do the swap. His ST got my Rs, and the STedan got his Varrstoens
My Rs are 17x8 +46, while the Varrstoens are 18x8 +35. The wheels fit flush but the OEM rim protector pokes a touch.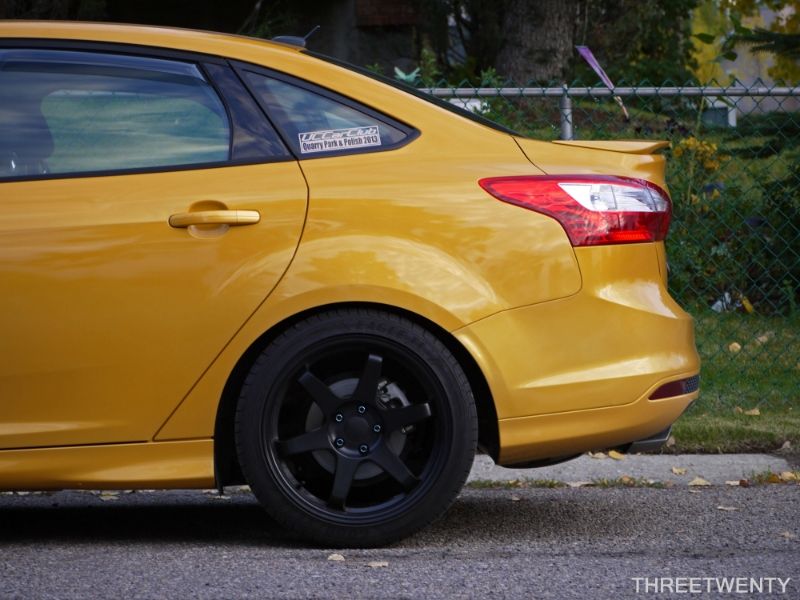 It was fun to change the look of the car for a bit, but the fact that they were Varrstoens and not TE-37s bugged me a bit. I've always liked to go with OEM/authentic/original parts with my cars when applicable so this was a change. It was because of a 9-month wait for 5×108 Volks that Mario went with Varrstoens in the first place. They still wouldn't be here today had he ordered them back then. That's crazy.
Anyway, the cars are back on their own wheels now. Last Thursday we changed back. If anything though they've made me start looking more for ideas for next year. This was the second season on the Rs and while I still like them, it would be nice to change to something new and different. That's what winter's for; with them coming off soon I'll have time to ponder my options and see what is available.