Discussion Starter
•
#1
•
This is the full thread, as there is a LOT already posted in it.
http://www.focusfanatics.com/forum/showthread.php?t=272835
I'll start this thread off with a summary I suppose, of Sept '11 to now.
Having spent a few years and plenty of money working on my '92 Grand Prix I decided to start the hunt for a simple winter beater so that I could preserve the Pontiac and continue its progression. I had no idea that making that decision would ultimately have me signing the papers for a brand-new Focus, but it did.
I had liked the Mk3s from day one, since I was surrounded by them all day at work. Luck worked in my favour and I found one optioned exactly as I wanted sitting on our lot; a Yellow Blaze sedan with a 5-speed and the winter package.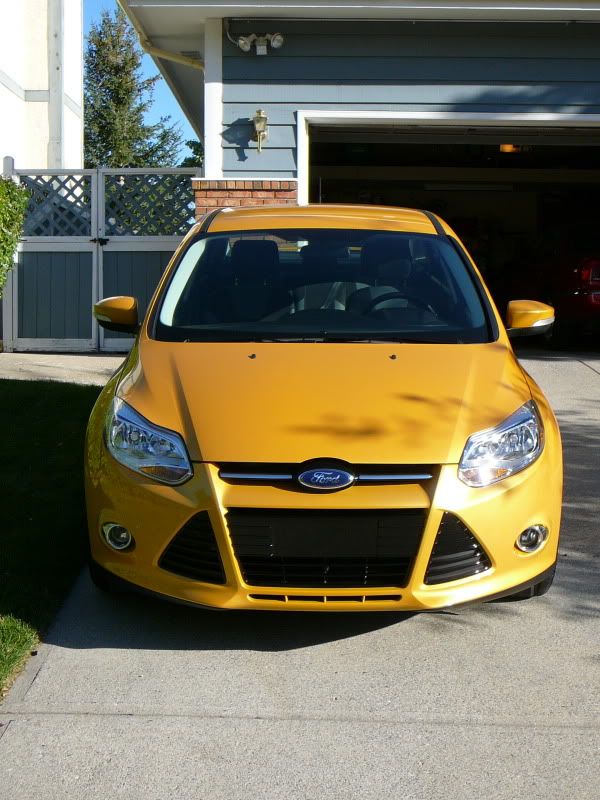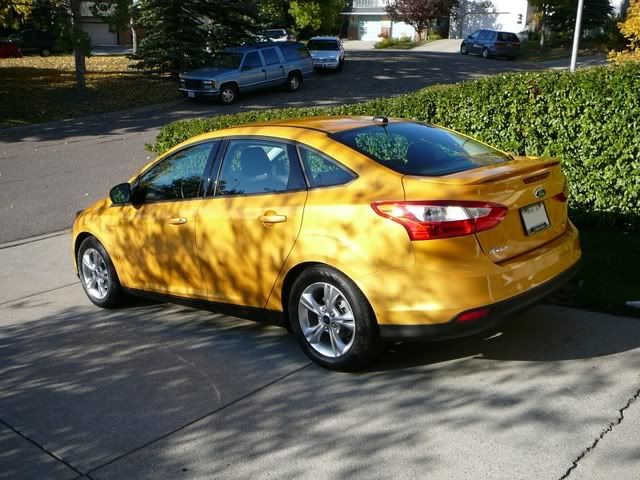 It's an understatement to say that a couple of tweaks have led to a snowball effect, and the Focus is a full project along with the GP.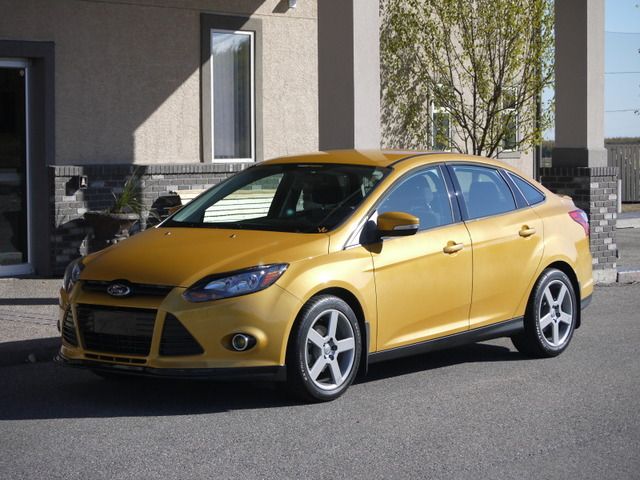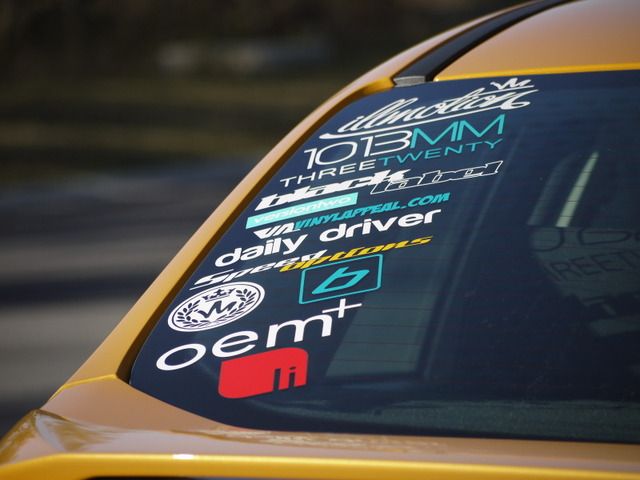 Current mod list (as of the end of summer):
Exterior:
-OEM Titanium headlights
-OEM Titanium fog light bezels
-Yellow vinyl tinted fog lights
-Downforce USA carbon fiber front lip, 2x2 weave
-Iron vinyl tinted rear reflectors
-Matte black vinyl wrapped upper grill trim
-OEM optional splash gaurds
-Partial debadge
-T1R stubby antenna
Lighting:
-Yellow Eurolite fog light bulbs
-Stealth marker bulbs
-Stealth rear turn signals
-Projector LED reverse lights
Interior:
-Broadway 270mm rear view mirror
-Blox 490 Torch Blue shift knob
-Yellow Blaze painted front door trim
-OEM SEL/Titanium trunk lid liner
Engine:
-OEM Titanium engine cover
-K&N filter
-OEM MS3 rear motor mount
Suspension/Wheels/Brakes:
-Steeda rear sway bar
-17x8 +46 Volvo Pegasus wheels
-235/45 Continental ExtremeContact DWS tires
-Muteki Burned Blue Neon lug nuts
For now the Focus is back on stock wheels for winter and I'm planning for next year. I'm sure progress will continue just like it did this year. [
]