Discussion Starter
·
#1
·
Okay, so I got my new kappa 680.7cs speakers the other day, and Im planning on doing it up over the weekend. What Im hoping some of you audiophiles can help me pick the right location for the seperates.
First spot, on door panel below the woofer...
Pictures kinda goofy, just stuck it on there with some duct tape, the mount is flush with a rotating cup for the speaker, like in this picture:
Pros: less likely for a thief to spot (kinda important cause the whole reason I got the focus is that my truck got stolen and stripped)
Cons: Sound
Second Spot, surface mount on a-pillar...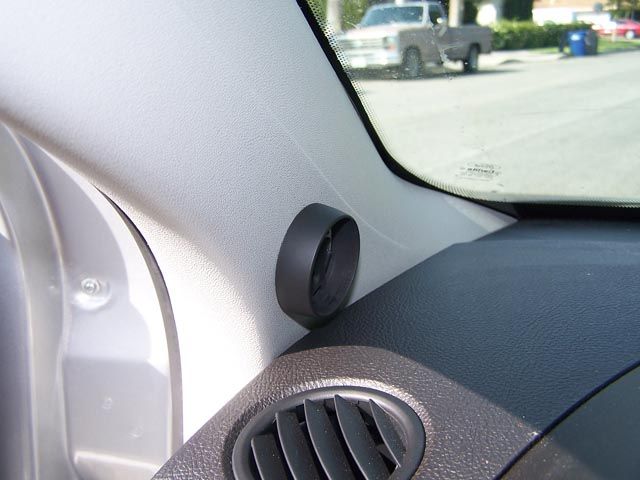 or with the speaker...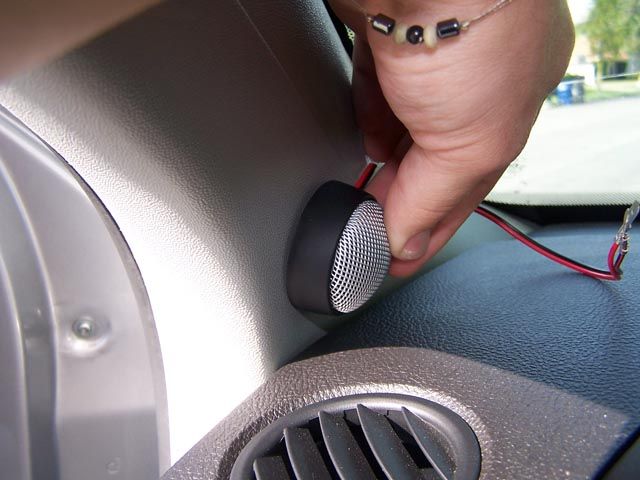 Pros: Easy to install, looks decent.
Cons: Sound maybe? Easy to spot for theiving.
Third Spot, flush mount inside the a-pillar, like FocusInCali (thanks for all the great info by the way) has done in this picture...
Pros: Looks clean, sounds good from what Ive read.
Cons: Tough install. Easy to spot for theiving.
Id like to hear anyones $.02 on the matter, thanks alot guys!