Discussion Starter
•
#141
•
Day two tare down.
Removed the CAT and O2 sensors. I need to get new hardware and found that I had an exhaust leak at the CAT to flex junction. Had some good black deposits out the side of the flange.
Removed header, glad I got the upgraded ARP bolts as they came out easy the copper anti seize also likely helped.
Alternator also removed.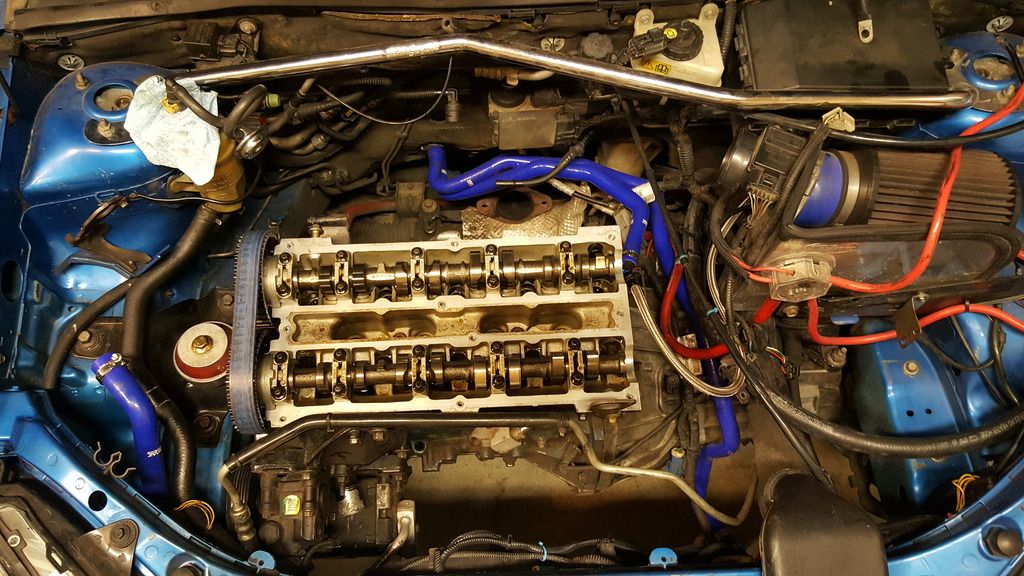 Going to try to remove the rest of accessories and start on the timing belt and cams in the morning.