Discussion Starter
•
#1
•
Once upon a time, there was a guy. He had a car. His wife had a car. Everything was good, until one day, when the wife went away, and took the practical car (which was hers to start with) with her. This left the guy with a nice, but relatively useless car. So one day, he decided that, after selling off a project he could no longer work on, he'd buy another one, but this time, he'd buy one he could use every day. So here we are.
This is the chronicle of my 2002 Ford Focus SVT. I bought it with just over 78k, and I've poured a bit of heart, soul, swears, and money into her. My goal is to bring back some of the car's original charm, with most of the work that I keep or do remaining subtle, so as to not look out of place. And so it begins.
The day I brought her home. She was looking kinda rough...
I thought I might start with the little things. Like taking all of the poorly cut vinyl tape wrap stuff off of the turn signals, marker lights, and badges. And mechanical stuff. I think it looks nice without it.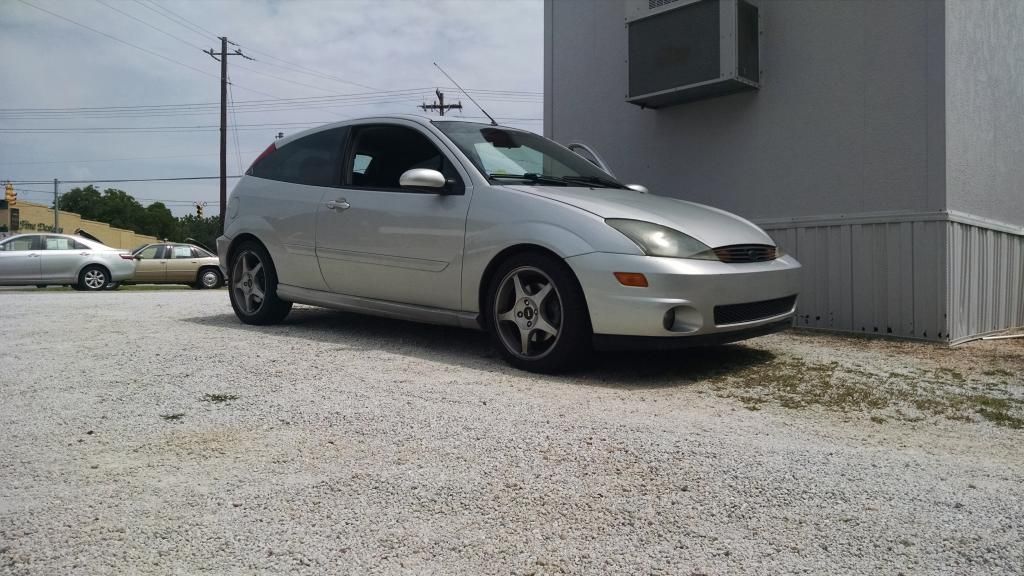 After her first bath. Had to put down some pretty heavy chemicals to get some of it off.
One of the things I immediately didn't like was that the upper and lower grille didn't match. So I fixed it. That was hard to get..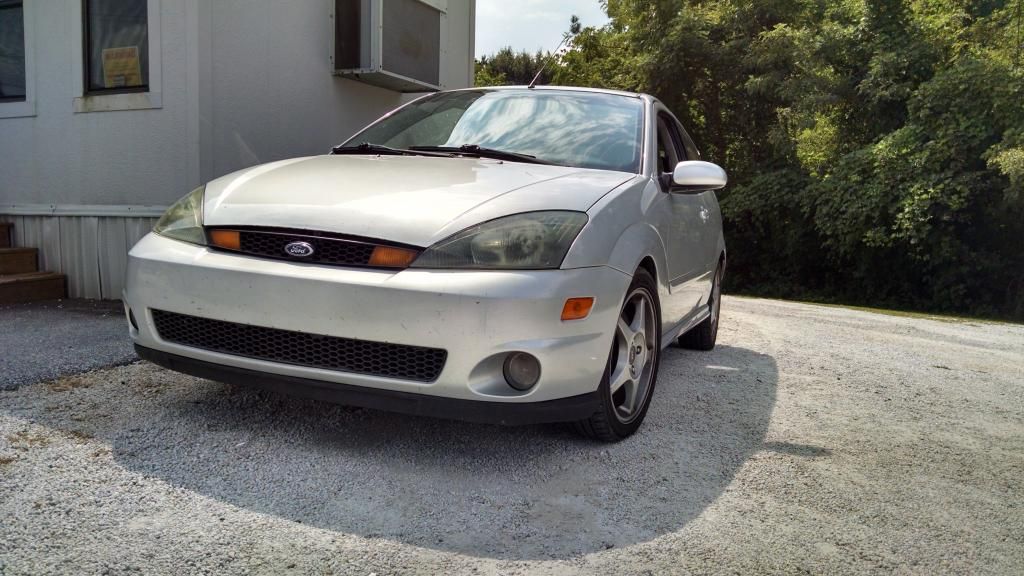 Steeda plate, brace, and intake were all in place when I got it. The plate fell off, but I cleaned it up, along with the fuse box cover, and put it back. Plenty left to do under here...but a little cleaning doesn't hurt.
I experimented with some rubbing compound on the turn signal lenses. Before and after:
Finally, I got to give her a good bath. this was the result.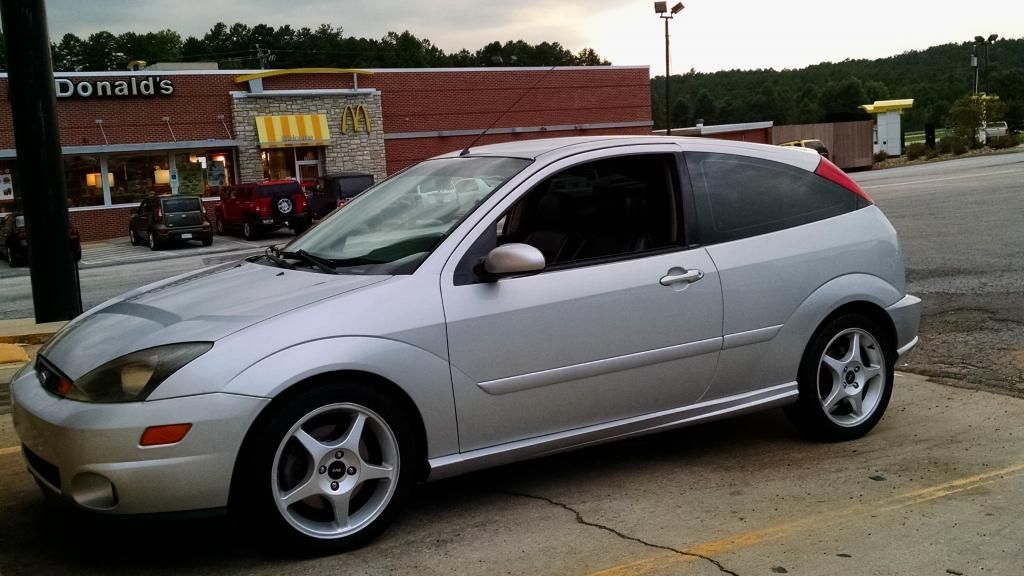 New Motorcraft timing belt coming Monday, and plenty more to come after that.