Discussion Starter
·
#1
·
Well, My GF was driving the Focus yesterday, and was hit by a 2007 Chevy Silverado Z71, His p/s bumper to Her d/s fender roughly 90 degree angle. She was stopped, He was doing well over the posted speed limit of 30mph. Anyway, I have been on Here for just a hair under a Year, and kinda planned on doing an update thread as to what little I have done in this last short year. Sadly, these pics now include carnage. But now that I know so much more about this fantastic little car with many thanks to all of You on FF.com, I will be back soon enough with an ST stuck to My a$$.
Anyway, Here's Day One: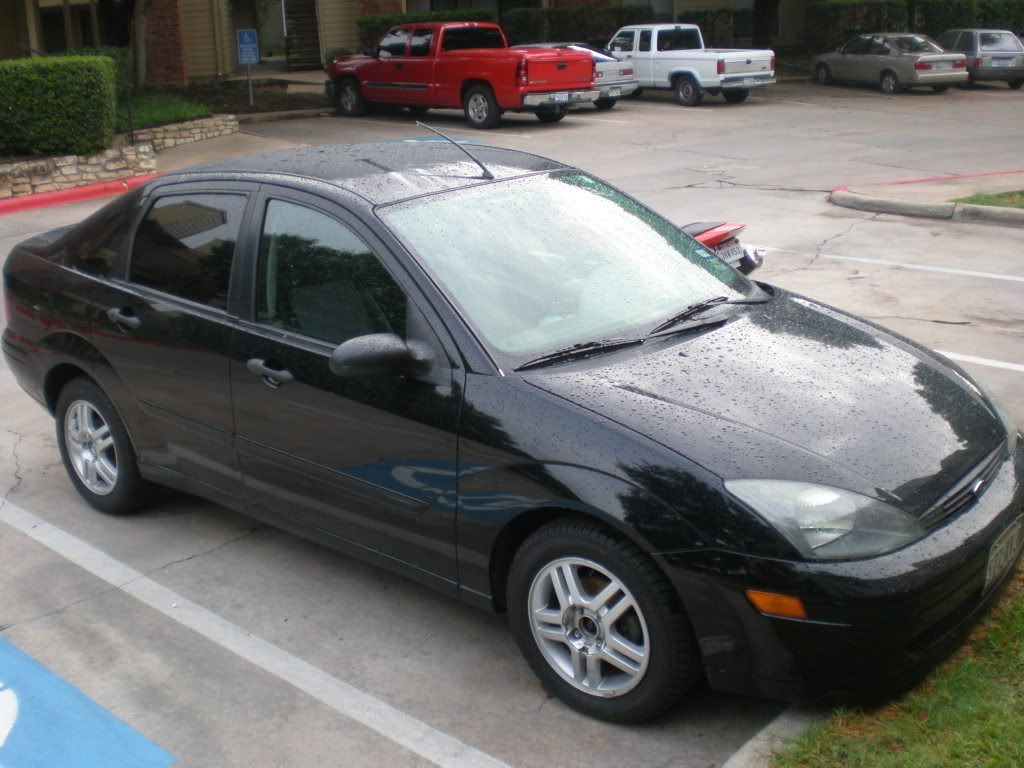 Enter the Fart can,lol
Debadge,
Tails, corners, grille and crappy Ebay projectors(well, the lenses are crap anyway)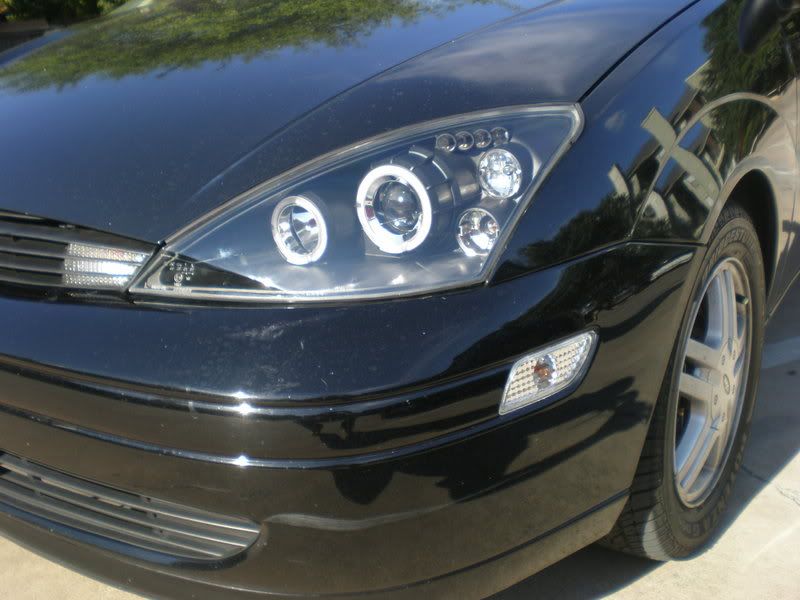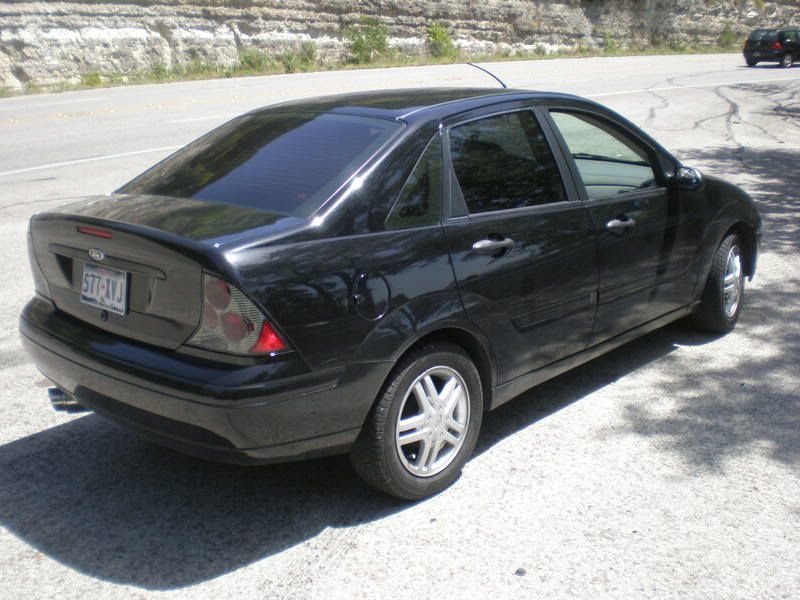 My SRI, pre-K&N
@ TX Focus Round Up 08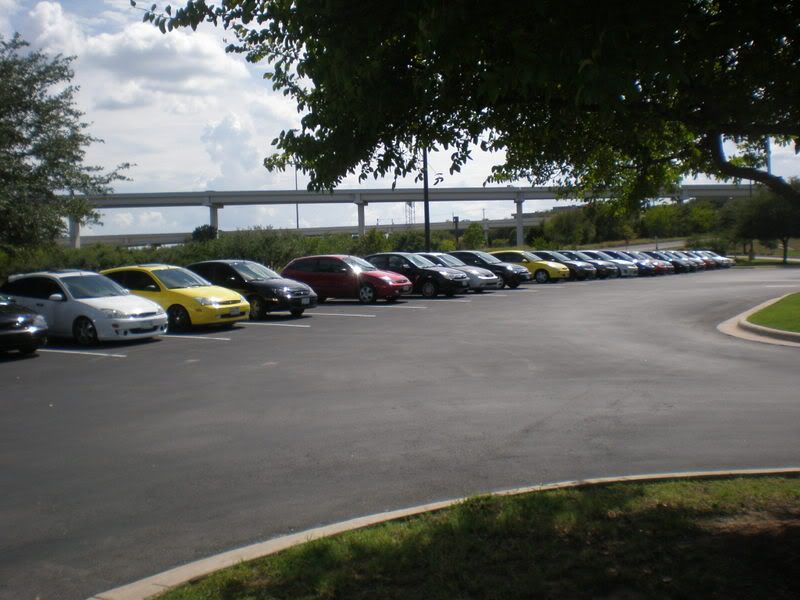 HIDs
Dropped 1.5" Roush dampers and H&R sport springs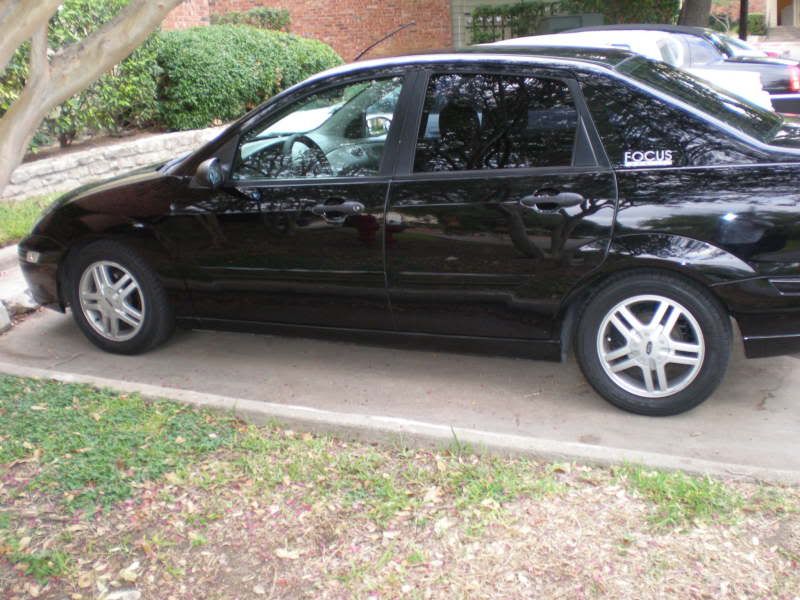 SVT grille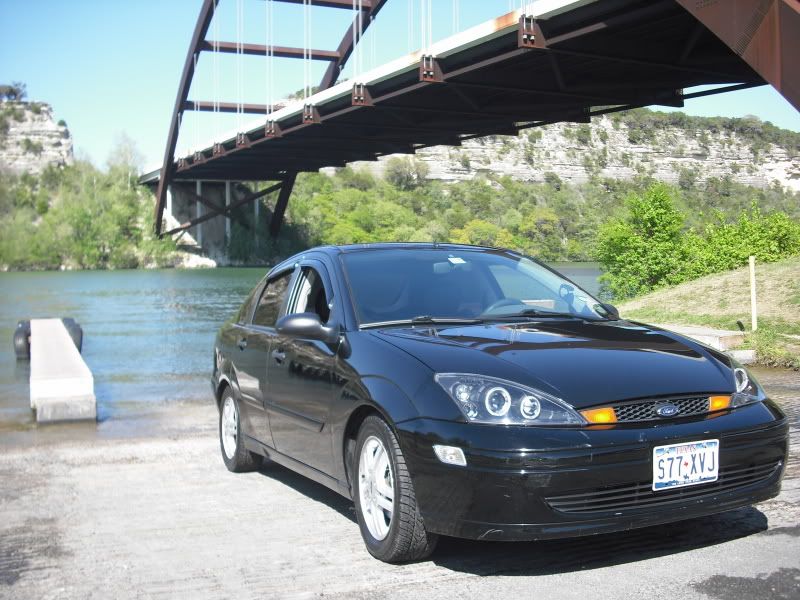 Post K&N, surrounded by smurf guts...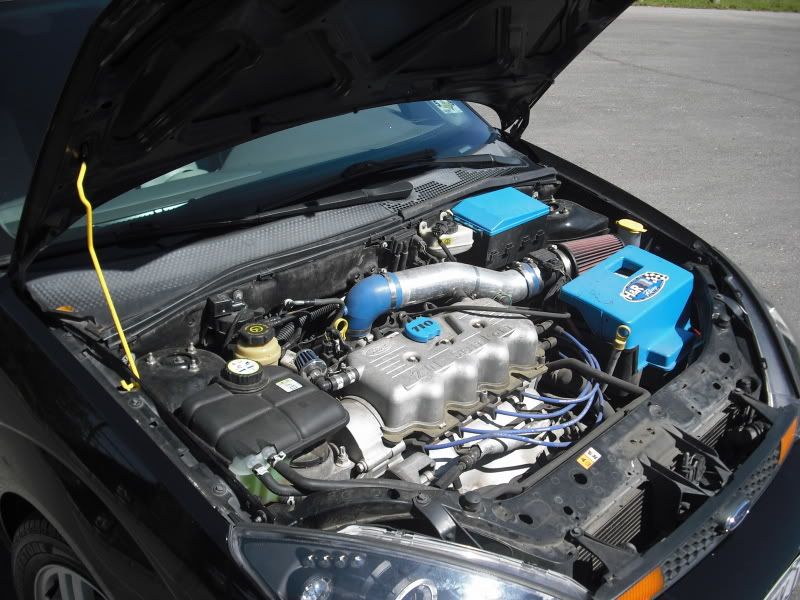 @ TX Focus Round Up 09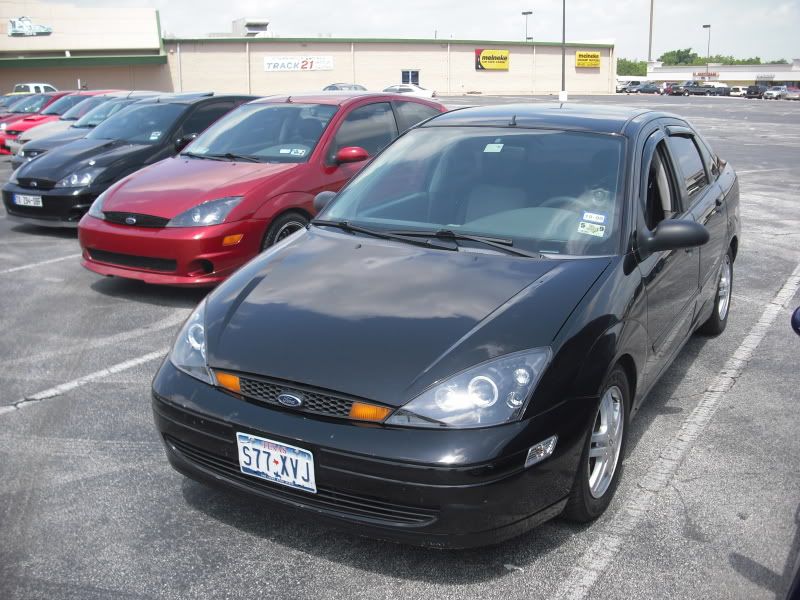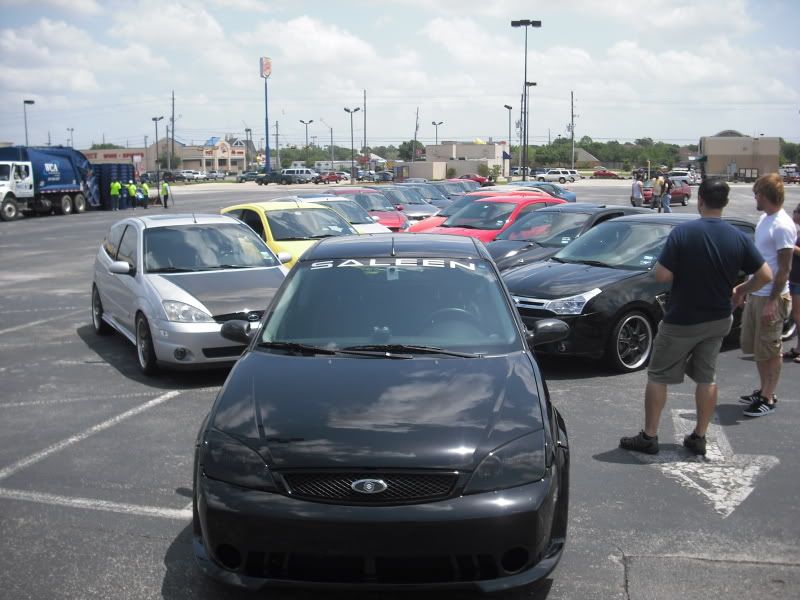 ST170's wheels and tires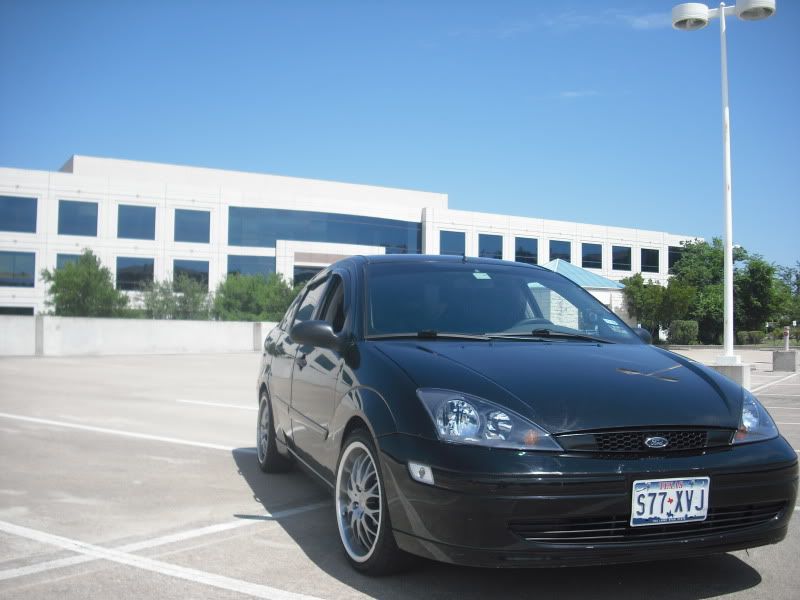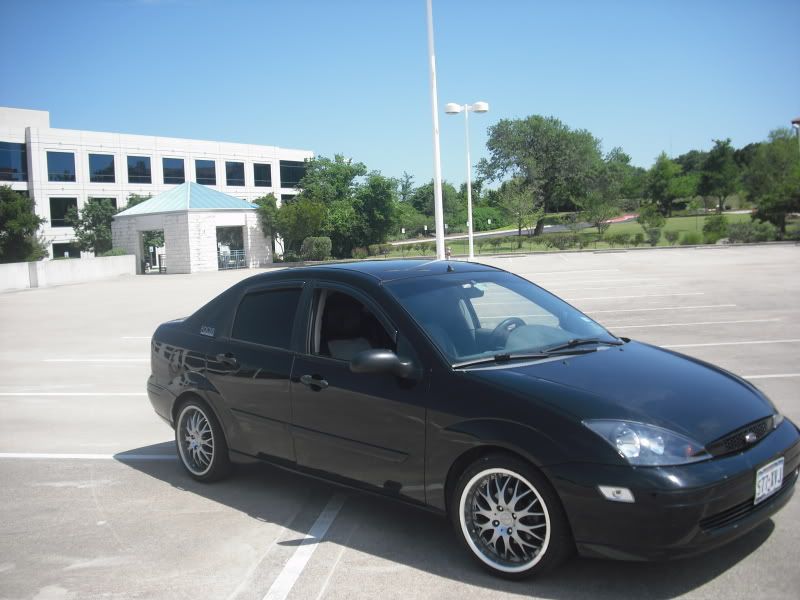 Thursday 6/18/09, new rear drums and rear mud flaps.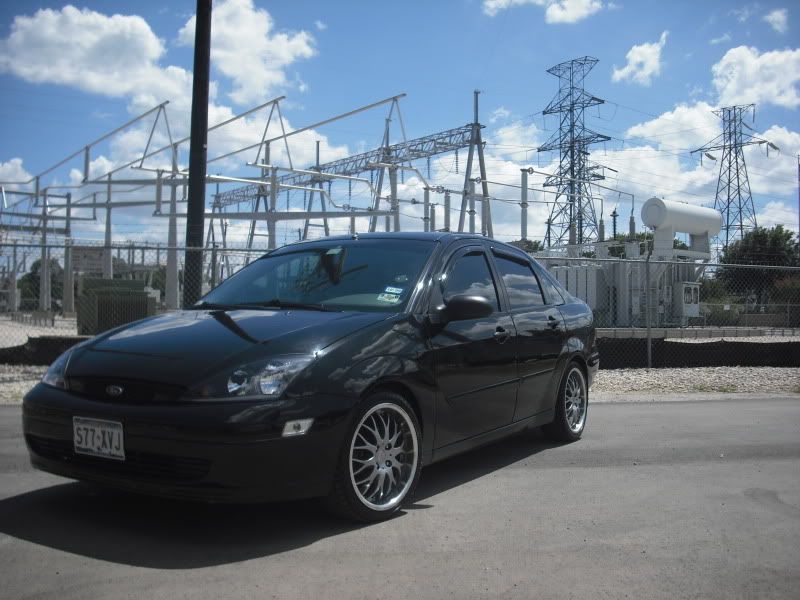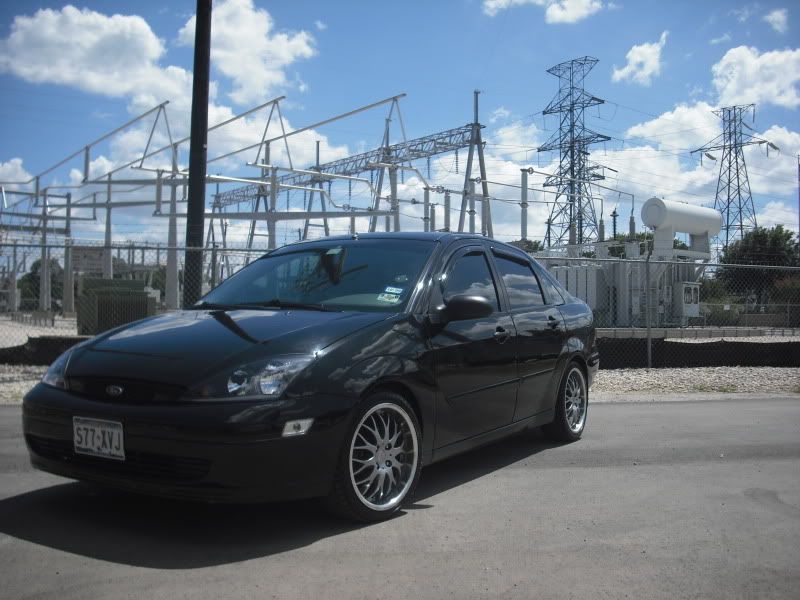 Today, at My friends lot, one day after the wreck.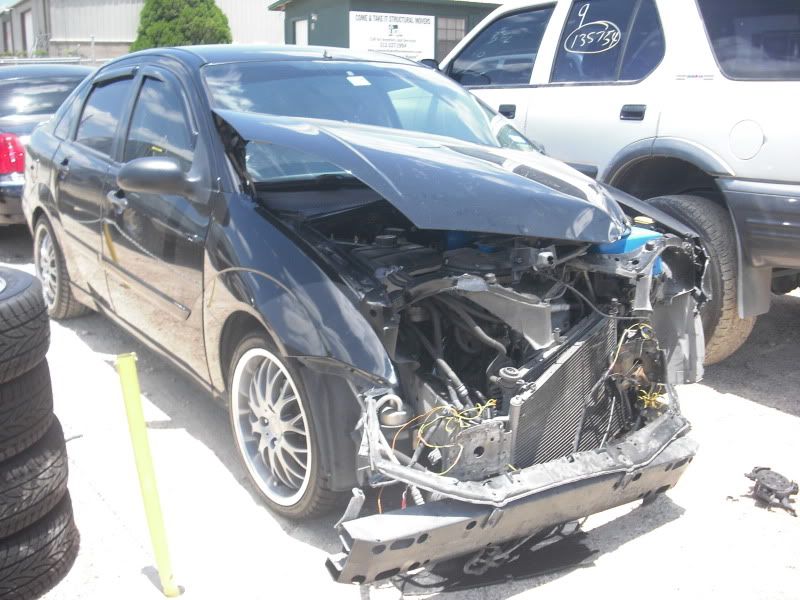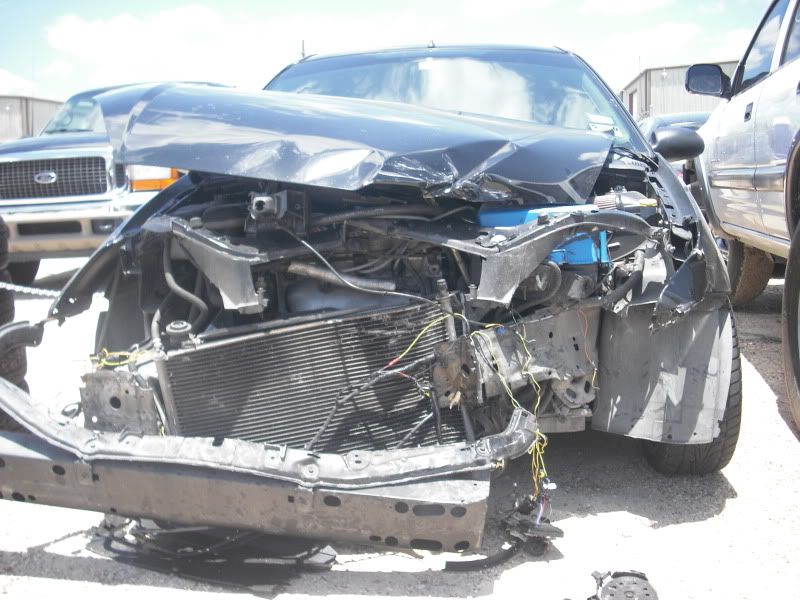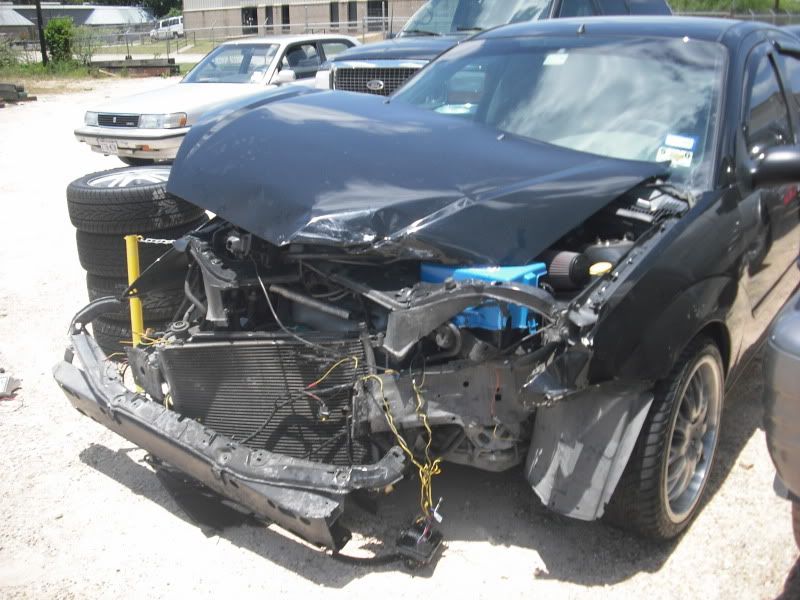 I lucked out, though.All four wheels and tires were missed by an inch or two.
That's about it. No more pics from Me 'til I get a new Focus.