Discussion Starter
·
#1
·
Hi everyone, I was recently on the search for an STS, and that led me all over the place. I finally settled on..........the Steeda STS, the original style, made for Ford Racing. I searched forever and finally found one for 100 bucks. Before that, I made my own STS, which I liked. I did not want to shorten it though, in case I needed the stocker again in the future.
[
][
][
][
][
][
]Please note that this info is only for the 2002.5 and up shifters.[
][
][
][
][
][
]
Well, I didnt want people to need to search as hard as I did, so here is what I found out. First, though, take a look at my latest Steeda modification:
Yes, it came with the knob! Woot! [woot]
It comes with instructions, but I will post links to how-tos later.
Cost: New version:119.99, but I can get you a deal on it.
Yes, it is friccin schweet. I love it. It took about 1.5 inches off, as well as moved the shift linkage point further up. I think this is the best option for people that do not want a REALLY short shifter. For me, I could not reach it if it was much shorter. I have not used the new version they just released last month, but here is what it looks like installed by Tantalus:
Looks to be about the same, maybe a bit shorter. Here is a link to the info on that item:
http://www.focusfanatics.com/forum/s...d.php?t=173307
and this is info from Steeda, and their site is
www.steedafocus.com:
Quote:
The Steeda Tri-Ax/ F™ was built for performance without compromising comfort. Rather than just chopping down the stick like the 'other' short throw shifters, we decided to re-engineer the entire shift mechanism with an improved pivot ratio and a more natural knob height. This results in shorter throws without making you bend over to reach the shifter. It's the best of both worlds in a CNC-machined billet steel package that a do-it-yourselfer can install in about an hour. This is the slickest shifting Tri-Ax/F™ yet!
[
][
][
][
][
][
][
][
][
][
][
][
][
][
][
][
][
][
][
][
][
][
][
][
][
][
][
][
][
][
][
][
][
][
][
][
]*
Now, the F2
Moving on to the F2, which BradWhite has and loves. He recently compared it to the ebay shifter that looks exactly like the f2, but has some small differences. The f2 has an angle to it, like the steeda does. The ebay one did not. Also, the ebay one had to be filed a bit around the pivot ball so it would fit correctly. Now, this shifter is also a short throw shifter, not just a cut down piece, but it is VERY short. Here are some pics from Brad:
This pic shows that angle difference I noted above, the Ebay is on the left:
This is the link to his comparison, for you to read through:
http://www.focusfanatics.com/forum/s...d.php?t=173834
Now, this is the F2:
Here, you can see how short it is:
These pics are from Brad, and this is the link to his thread:
http://www.focusfanatics.com/forum/s...d.php?t=171991
They can be bought at
www.f2usa.com
for 80.00, but they are out of stock at the moment. They are looking for a new machine shop.

[
][
][
][
][
][
][
][
][
][
][
][
][
][
][
][
][
][
][
][
][
][
][
][
][
][
][
][
][
][
][
][
][
][
][
][
][
][
][
][
][
][
]
Now, the CFM:


They just came out with the 2008 version, which you can see here:
CFM Short Throw Shifter for 2008 Focus
CFM is proud to be the only company currently offering a short throw shifter for the new 2008 Ford Focus. Our shifter is 3 inches shorter than the factory shifter which reduces throw and decreases time between shifts. Manufactured from billet steel for strength and plated for protection against corrosion. Works with factory shift knob or with the kit below:
Steeda Shift Knob and Shift Boot Adapter for 2008 Focus
Here is what it looks like installed on a pre-08, from Crot05000: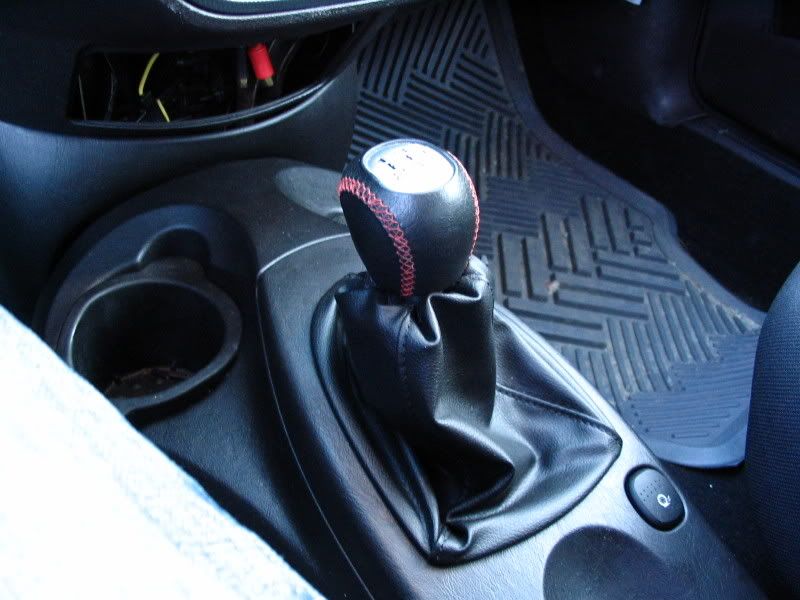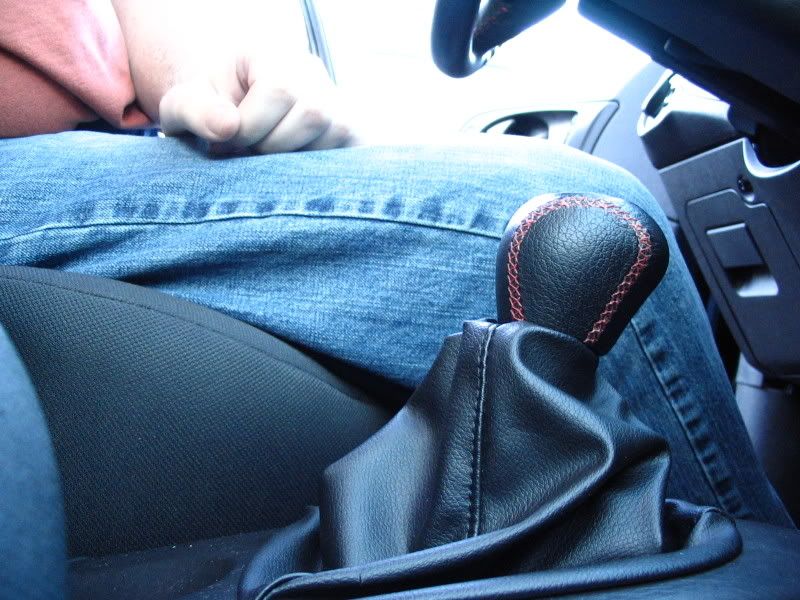 As you can see, its even shorter than the F2, but if that is what you want, then this is the way to go. You can get it at
http://www.c-f-m.com/
for 119.95.
Here is a link to Croto's thread:
http://www.focusfanatics.com/forum/s...&highlight=cfm

[
][
][
][
][
][
][
][
][
][
][
][
][
][
][
][
][
][
][
][
][
][
][
][
][
][
][
][
][
][
][
][
][
][
][
][
]**
Now, the DIY:


This is the cheapest, as you can do it yourself. Takes a few minutes. What is done, is the shift linkage point is moved up, so that the throw is shorter. Now, you can also cut the bar yourself, further shortening the throw. I did not cut my own, as I noted, since I needed to keep the stocker. I did a how-to on this, and here is the link:

http://www.focusfanatics.com/forum/s...&highlight=diy
[
][
][
][
][
][
][
][
][
][
][
][
][
][
][
][
][
][
][
][
][
][
][
][
][
][
][
][
][
][
][
][
][
][
][
][
]**
Now, Reverse Lockout


There is a lot of confusion over this. Let me clarify. All the reverse lockout is, is a piece on the base, which is elevated, combined with a plastic piece on the shifter, that stops you from going into reverse unless you lift it up. That is all it is. It is not a part of the tranny or anything like that. Most times, shifters note that you may lose the rev. lockout with theirs...you lose it on the CFM and the F2 (if you had it in the first place). Another reason I got the Steeda; it preserves the rev. lockout. If you DO lose it, you still have the metal piece that the shift boot attaches to (the piece right under the shifter). It tends to rattle a lot once disconnected from the reverse lockout, so you need a spring to keep it in place. Pic below. They got rid of the lockout on the 2006 and up, so not an issue there. Here is a picture of what rev. lockout is:


That red circle is the lockout itself. See how it's pointed there? That is the piece that hits the base, blocking you from reverse. So, you pull up on the piece under the knob, and Voila! the lower piece now clears the base, and you get into reverse.

This is a picture of the spring I mentioned, adn the piece you pull up on to get into reverse, just for clarification:




So yeah...thats what is out there for STSs for our cars. The threads I gave you links to all have more info on each one individually, with how-tos. I just wanted to get them all in once place, so people could find them all easily.

Generally, each person that has their STS will say they love it, that it is the best one, etc....so it's all up to the individual. Steeda made them originally for FR. B&M made one as well, but stopped b/c of some issue....then, they started showing up on Ebay. As Brad's thread points out, we may now know what that issue was.

Also, remember that there is a difference b/t a short shifter and a short throw shifter. A short shifter is just a cut down piece, like if you took yours, and hacked off 3 inches. That would be a short shifter. The throw has been shortened, but the pivot point is not changed. Think of it like a baseball bat, swaying back and forth on the ground. The lower part barely moves, but the upper part moves a lot.

What a short THROW shifter does is shortens the rod, but also changes the shifter linkage point (on our cars). The linkage point moves up on the rod, so you have to move the rod less to get it into gear. Here is a link to an explanation as well (though not exactly like our cars, it still is informative):

http://www.twmperformance.com/faq/
.

I hope you guys find this helpful/useful, and if so, let me know. Also, please add any additional information/threads. I want this to be helpful to all.

That is all. [cheers]