Discussion Starter
·
#1
·
Okay guys, I've been thinking of this for a bit. You know how the Mini Coopers have the British flag (aka the Union Jack) on the roof? Well call me nuts, but I thought I saw a Focus with one around town. Maybe I was mistaken, but it got me thinking. I've also wanted some GT350 stripes on the side of Attila, but wasn't sure I wanted to do it since a friend of mine on FocalJet (Ataru) had his done, and I didn't want to copy him. Sonic is now stripeless, so I'm sure I want to do the stripes.
I'm debating the Union Jack. If I do it, both the stripes and the Union Jack (since I do have the European Appearance Package) will be pewter in color. No colored flag, just enough to know they're there, but not enough to stand out. Please pardon my photoshop skills here as its just for idea sake. What do you think?
Before (as it sits now):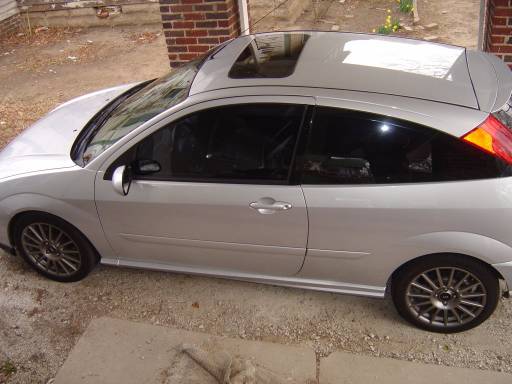 And after (with the GT350 stripes and the Union Jack added):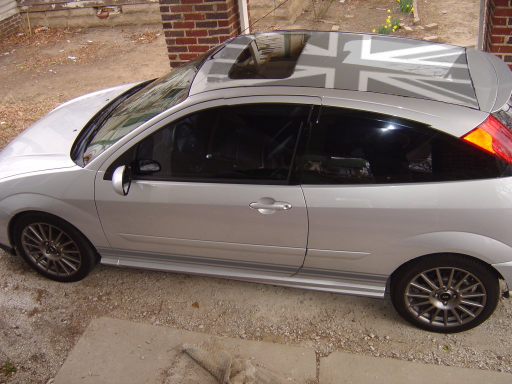 Yeah I know, different. But hey, I like different. If I didn't like different, I wouldn't be driving a car with the taillights up near the roof, right? [
] Whadda y'all think?