Discussion Starter
·
#1
·
Well I got a sub off of a local member here (thanks Zab [thumb]). I been wanting to down size for the sake of lightness, but I'm unwilling to give up full range sound, ya know what I mean [cool].
So I go to install it thinking it may be a bolt in affair. Nope, I have no holes and there is nothing to bolt the upper bracket too.
no holes in the floor
No wiring but I knew that already
No where for the bracket to bolt too. I even took the what you see off to see if there were matching holes in the body, but there were none. I assume this part is slightly different in later model years.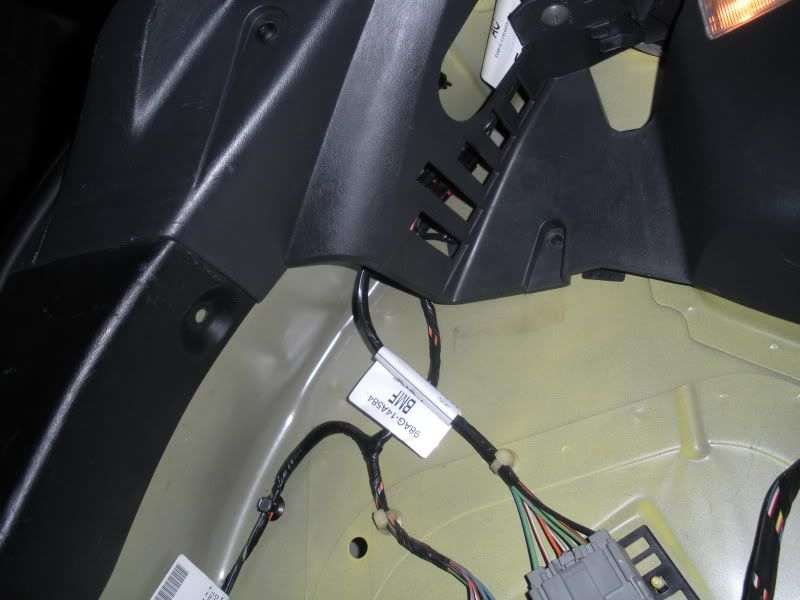 The mess I'm dealin' with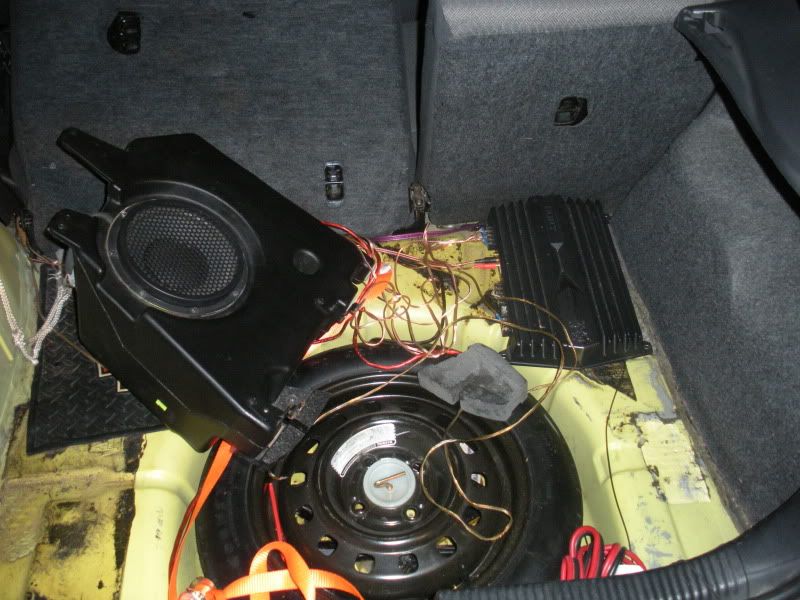 So being that there were no holes I needed to make some. All I did was shove the sub against the car, mark the hole with a black sharpie, then took my trusty Ryobi and metal drill bit. When choosing the bit I chose one just a hair smaller than the factory bolts since that's what I planned on. Be patient with the drill and let the bit do the work. Now after that was done, I cleaned the shaving's up and admired the two new holes I just put in the floor.
Now I didn't even tap the holes. All I did was put the factory bolts in and started putting them in. Now it's going to be hard at first but slowly but surely the went right in and were snug. Now they screw and unscrew like they should, very nice [headbang]. I did inspect the bolts and they looked great no damage and it's like they were meant to be there.
You can see in the pic that the sub box's feet fit right in the little indents on the floor, almost like they were meant to be there [idea]
Now that the bottom was done I need to stabilize the box at the top. Now being that there was nowhere to bolt the factory upper bracket too, I had to come up with a little country engineering if ya know I mean [:I].
So here is a little creative thinking [hihi]. It's connected to the screw that holds the panel in place. It's strong enough to hold the top steady. I will have to think of a better way in the future, but this will work for now.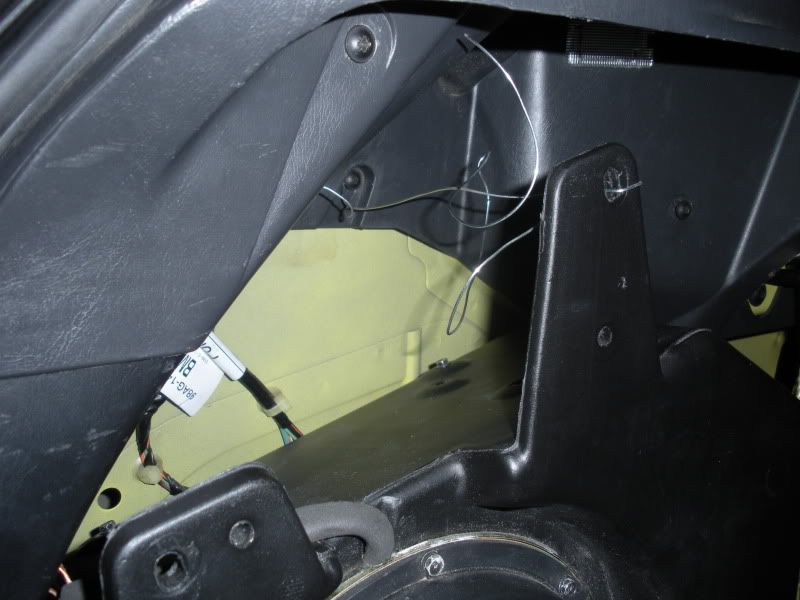 All finished and installed. Now remember my car is a 01' and has a 169k mi on it so the carpets going to be a bit dirty [paranoid] [
]
I also had the camera on the wrong setting so that's why it looks bad, I'll update them later.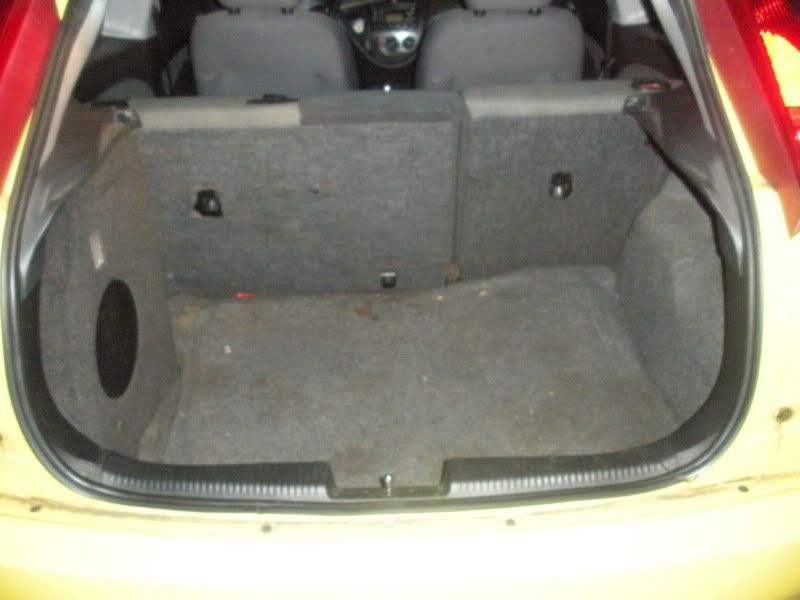 I hope this helps some of the early model year owners out there looking to install the factory SVT sub. I did lot's of searching to see other people's solution but I could not find any. I searched both sites, and used different search words, but nothing. So here is my solution, till I think of a better one. [8D]