Discussion Starter
•
#1
•
Need some help and suggestions on this. This is going on my '07 hatchback, so I'm not sure what has changed with regards to how this was mounted on older focus's.
So parts I figured I would need for this were just the spoiler and double side tape, easy enough. Install sounded (in my head mind you) pretty straight forward; drill some holes, add tape and mount by tightening a set of nuts. Well hit a curve after I got my template lined up and then the interior panels off the inside of the hatch.
Painted SVT Spoiler: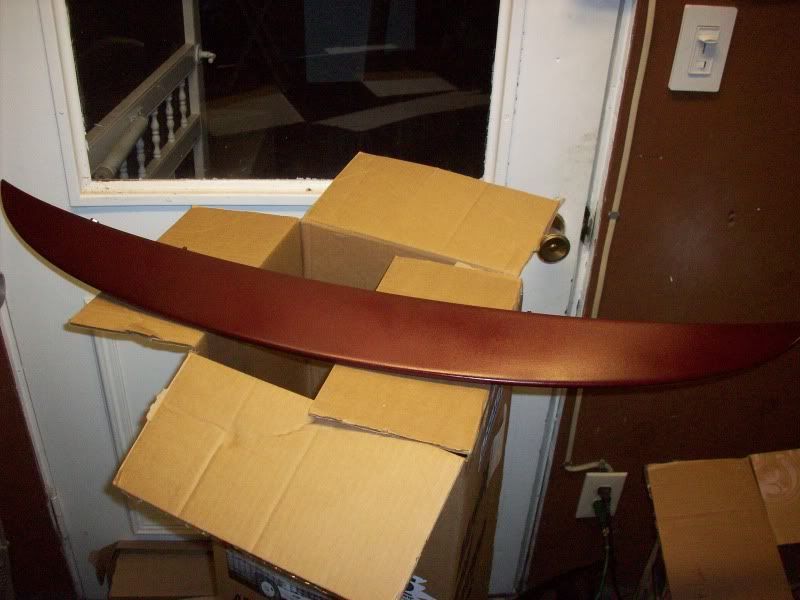 Template taped and lined up: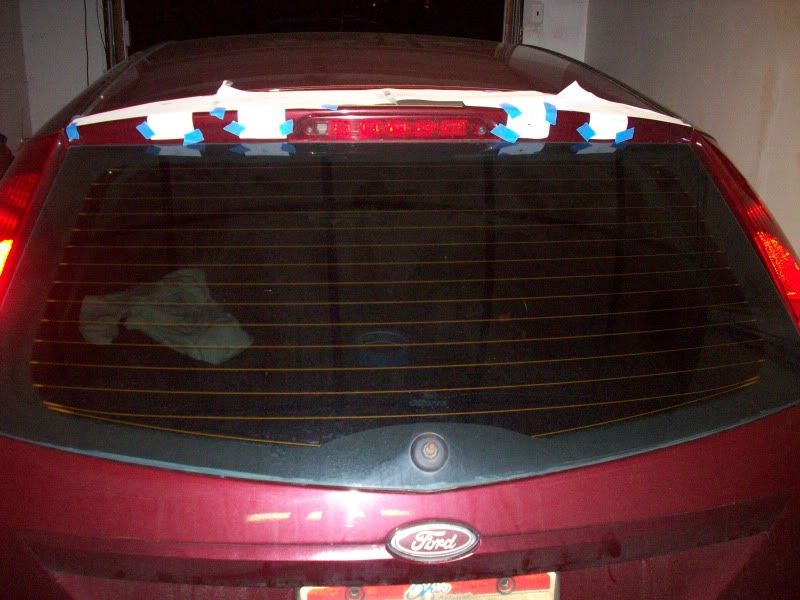 But here is where I hit my major snag and where I'm not exactly sure how to proceed. I would be drilling into a hollow space between the exterior body and then the inside panel: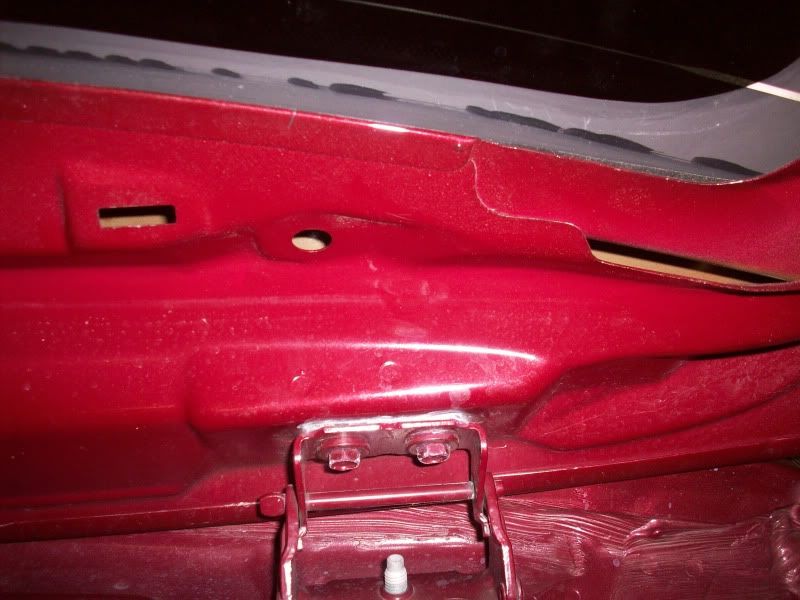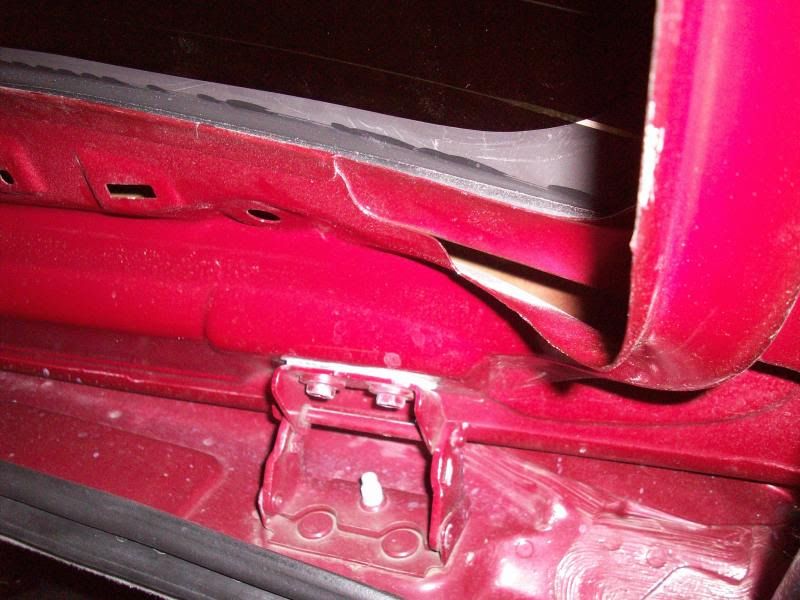 Behind this blue taped area is where the holes I drill will show up; how would I tighten the bolts on the outside of the spoiler?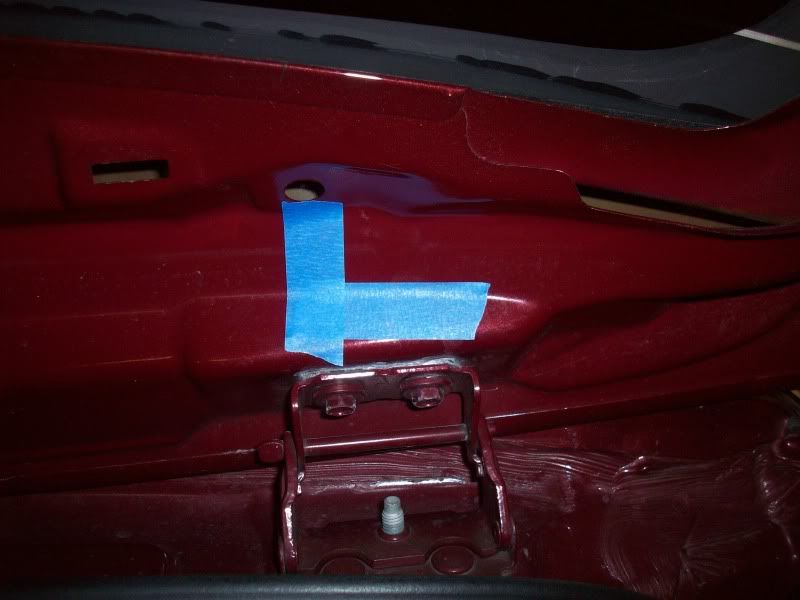 Can I safely cut an access point here with out worrying about the structural intergrety of my hatch (i.e. I go to close my hatch and things eventually bend/break/warp?)
Here is what the inside of my hatch looks like and where I would need cut holes: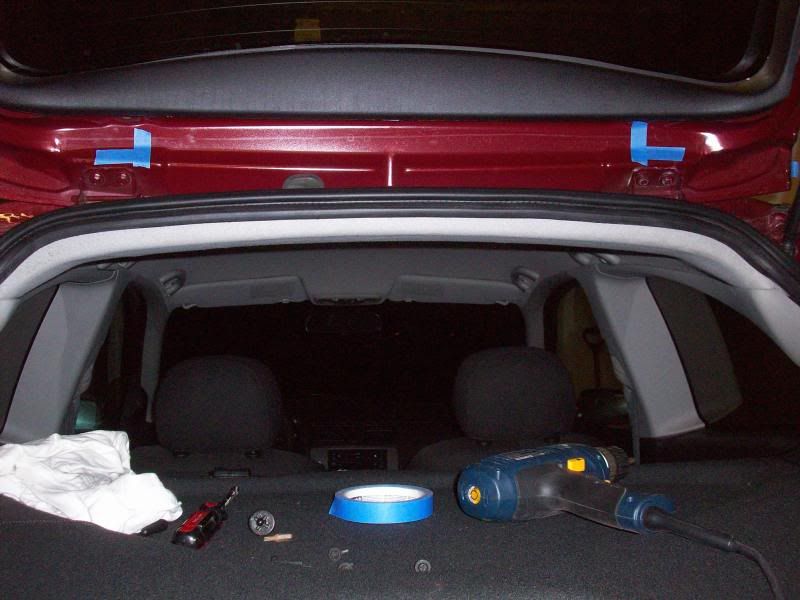 Incase you aren't familiar with the spoiler, this is what the back side of it looks like: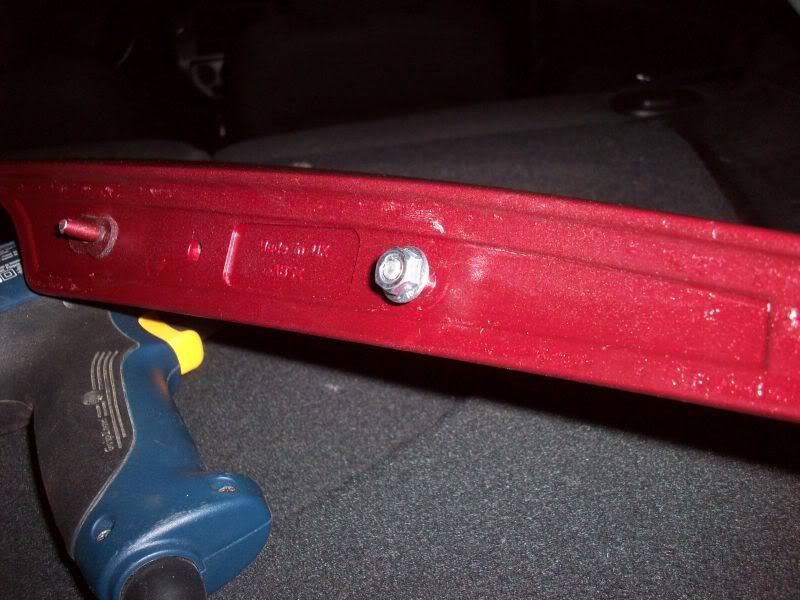 Looks like that on both sides; the outside is nut thats tightened to the body is on the far right and then a guide pin on the inside for stability. The out side nut is what is causing the issues, I will have to cut the hatch on the inside to be able to tighten it.
So what do you suggest is the best course of action here? Can I cut into my hatch metal to get to that nut with out worrying about any issues; as its close to the pivot of how the hatch is held onto the car? Ive heard only using double sided tape = your spoiler falling off, so thats not an option.
Can some one with this installed take a picture of the inside of their hatch to show me how its attached on theirs?