Discussion Starter
·
#1
·
Hello forum, here it is. I was tired of my fogs filling up with water, I went through 2 sets and always had the same problem, I've put silicone all around and it looked completely sealed but water would still get in, and from the outside it looked like I had little fish bowls for fogs.
Anyway long story short an idea of projector retrofit crossed my mind and I started looking everywhere, it must've been done before, but the only couple threads that I found were about a complete project and no guidance.
So I'll try to make it easier for people who want it done too.
Not knowing anything about retrofits or projectors, I went with a very common projector that's used for retrofits, IFX infinity style projectors. They have very good reviews and I found them for a good price and DDM on syber monday. To get started I watched a few vids on retrofits on youtube, and some were very helpful.
Little I knew was that a 3" lens is huge comparing to the fogs we have.
Where the metal projector housing meets the reflector, there are gaps and since its a fog light, and it's highly exposed to water, I taped all the cracks and gaps with an aluminum tape, make sure to go over every little opening, a tiny hole can lead to condensation inside the projector.
The fog light housing is a thick carbonated aluminum and it's hard to cut through, so I measured the lens diameter with a caliper and marked it on the back with a marker, then drilled closely on the inside of the line, then chipped it with pliers (don't cut too much, excess can always be trimmed later)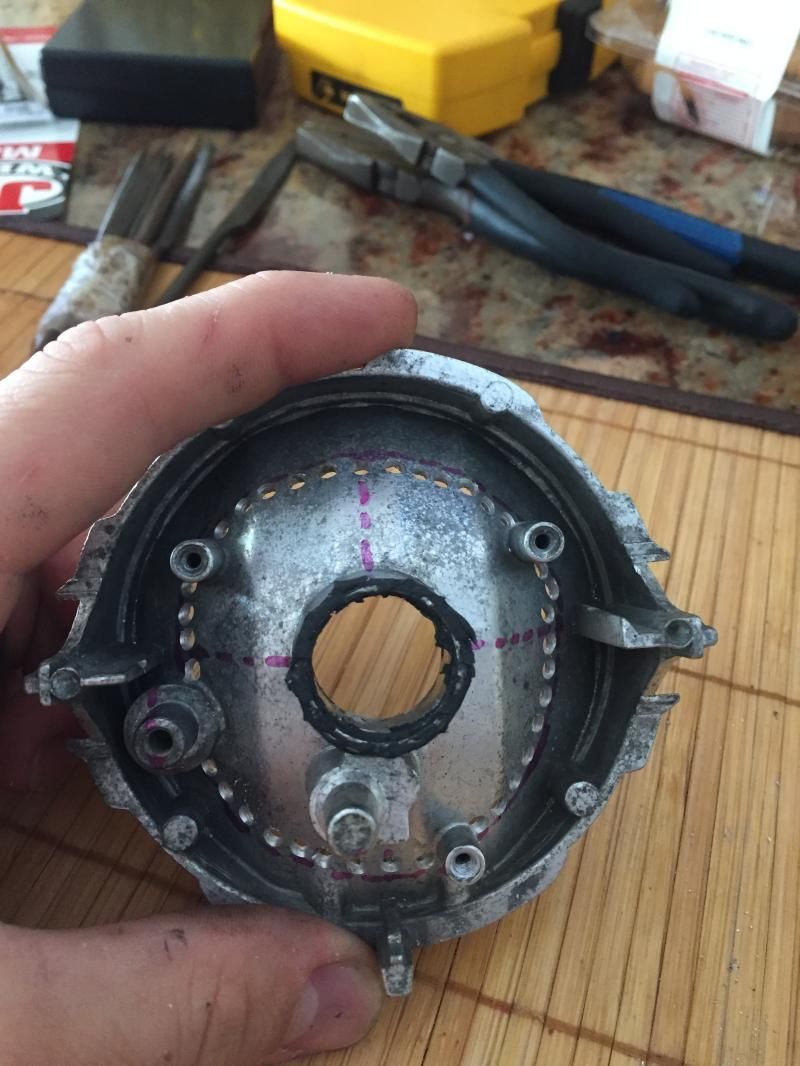 Shave the rough edges with a rotary tool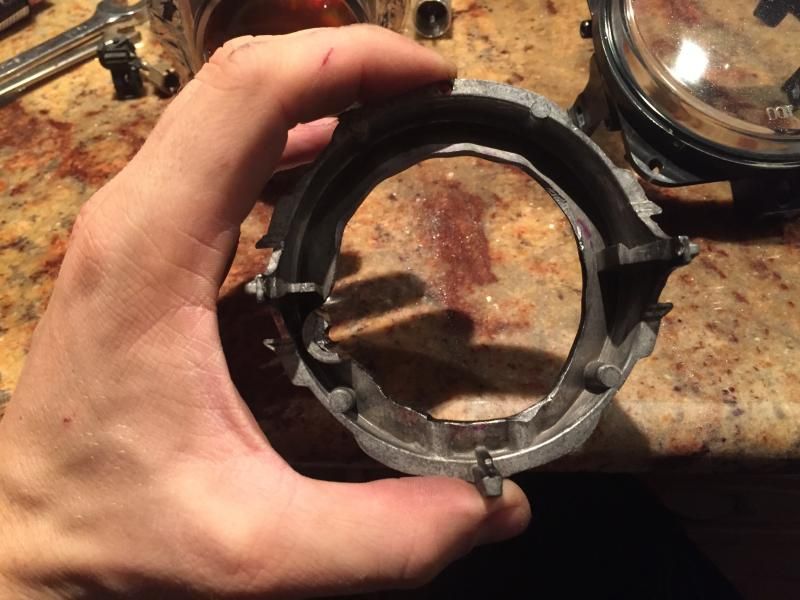 To hide the black silicone and all the imperfections I pained the housing black. Plus the chrome was already damaged by water.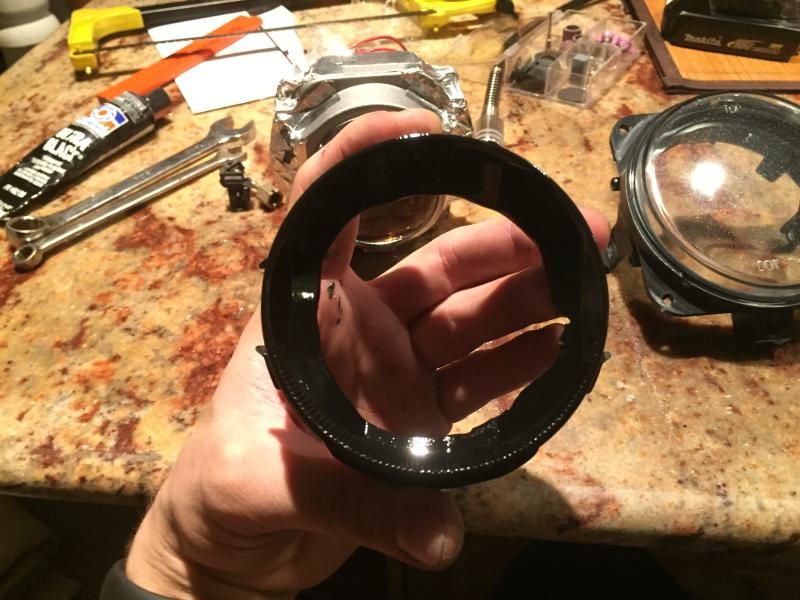 be sure to go over the entire circumference with silicone, I used the ultra black RV silicone, because it's automotive and petroleum resistant.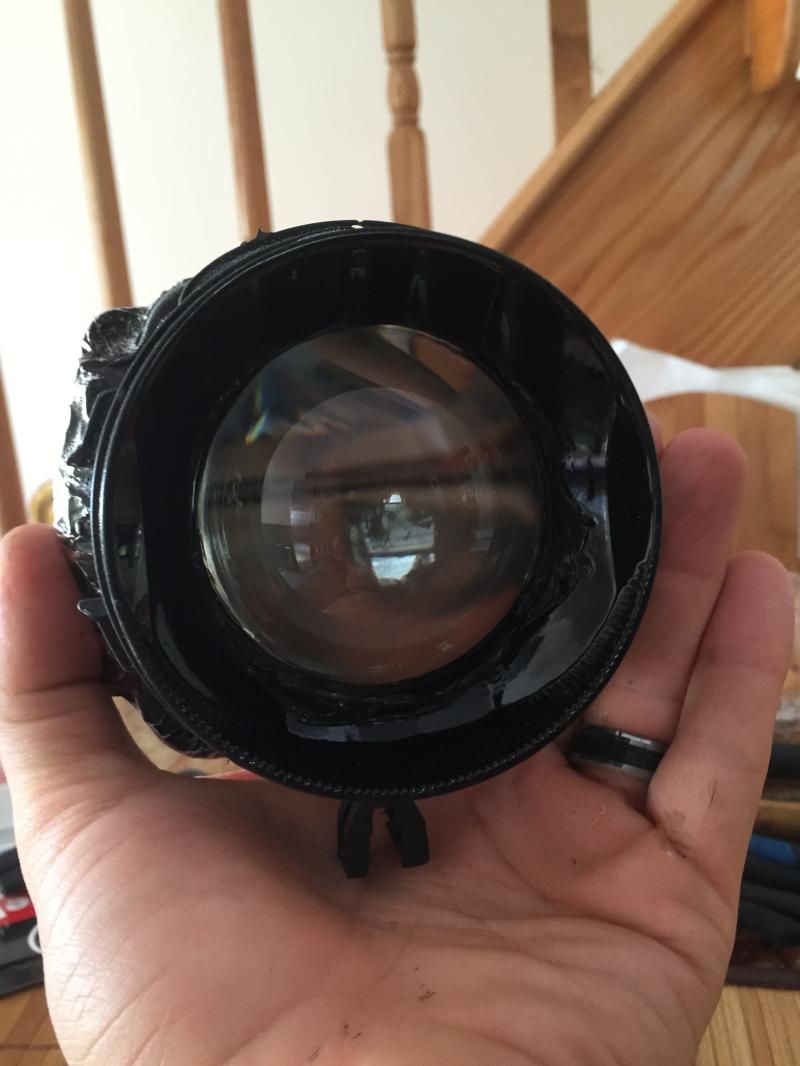 to check for any possible holes, go to a dark place, put a flashlight behind the housing and see if any light penetrates through.
Even though I used JB weld, I decided to add more support to it, JB weld is extremely strong but it's also very brittle and a nice pot hole can crack a weld which means loosing your projector down the road.
I drilled a hole at the base of each side support, ran a wire through and soldered the ends to bolts that would go through the mounting holes of the projector.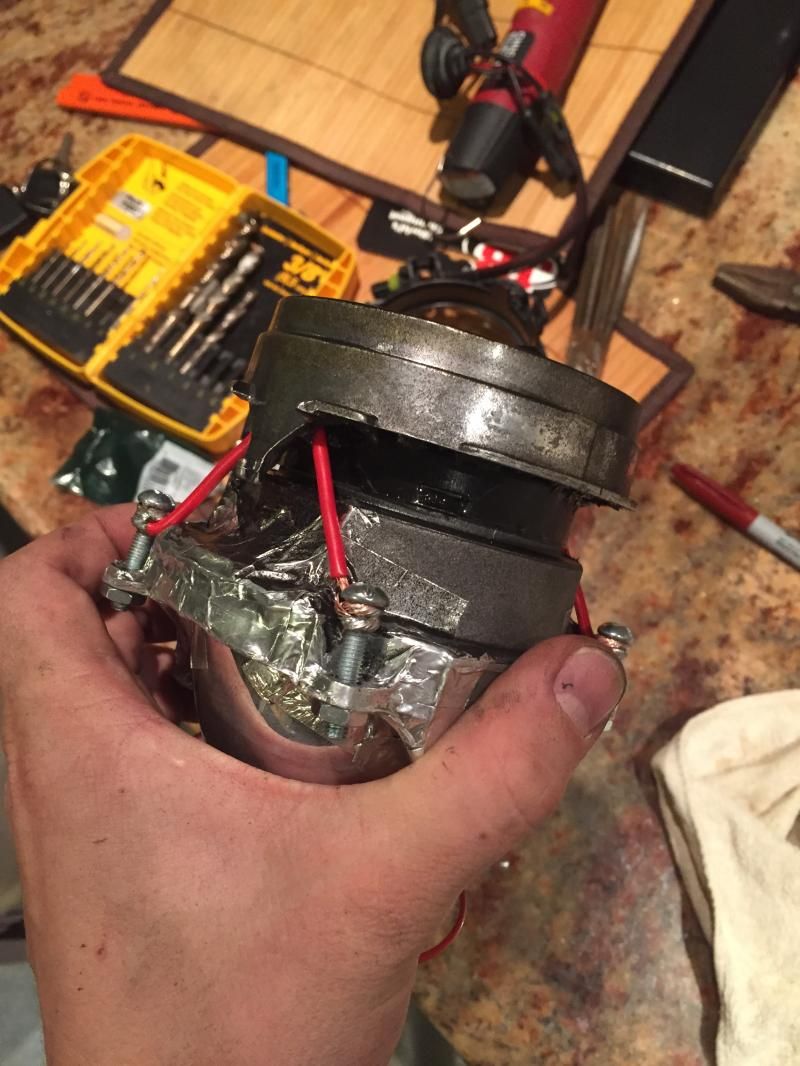 Because of the size of the projector I had to trim the adjuster bolt, this means that I can only adjust it with a screw driver now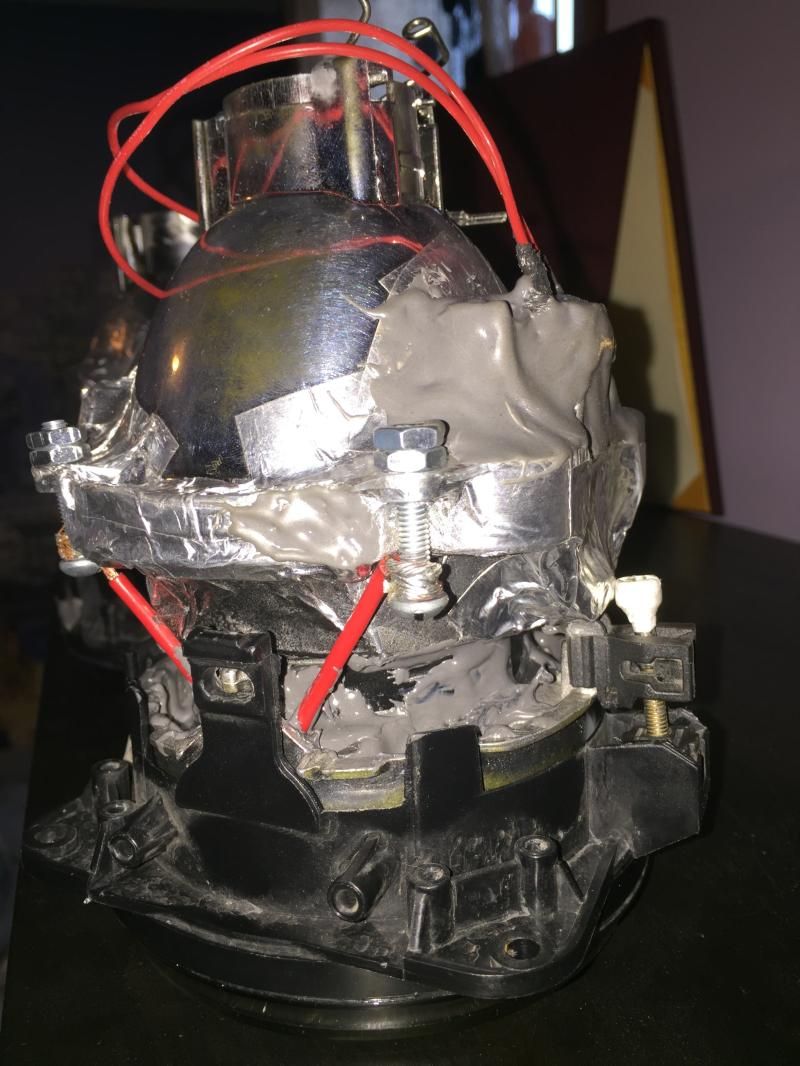 And here's a complete pic of both of them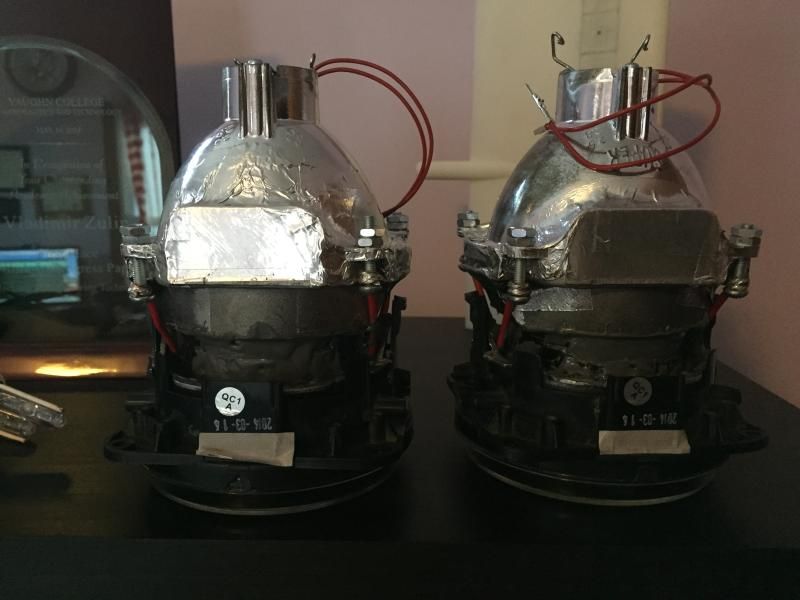 These projectors are bi-xenon, if the 2 red wires are connected to high beams, a solinoid on the bottom of the projector drops changing the pattern. This means that if you do a fog light mod, when your high beams are on you'll have 4 lights beaming. My lights are not in the car yet, the JB weld is still curing overnight, but I'll post this weekend with an update.
If you're looking to do it, I suggest going with a 2.5" lens, there will be a lot more clearance and less trimming.
Thank you for reading.