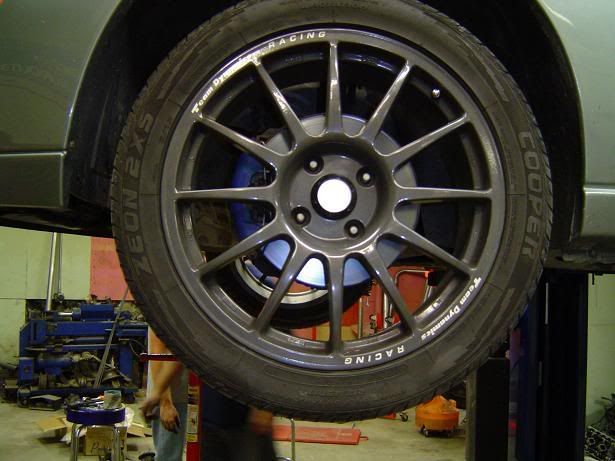 stock front disc with 17" wheel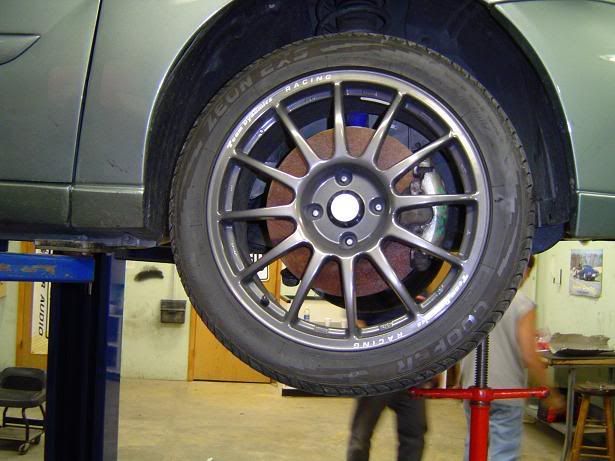 SVT front disc with same wheel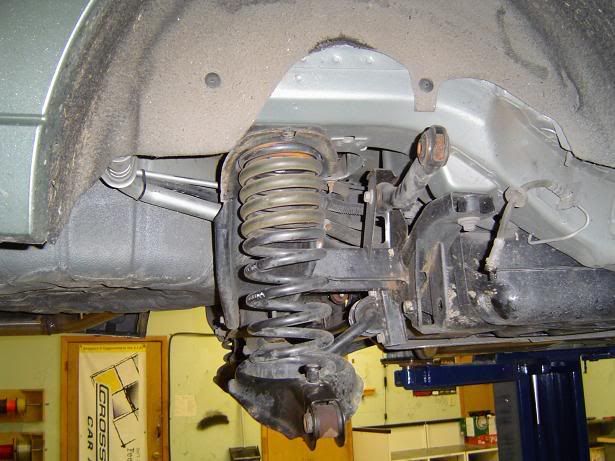 Rear with the stock set-up all removed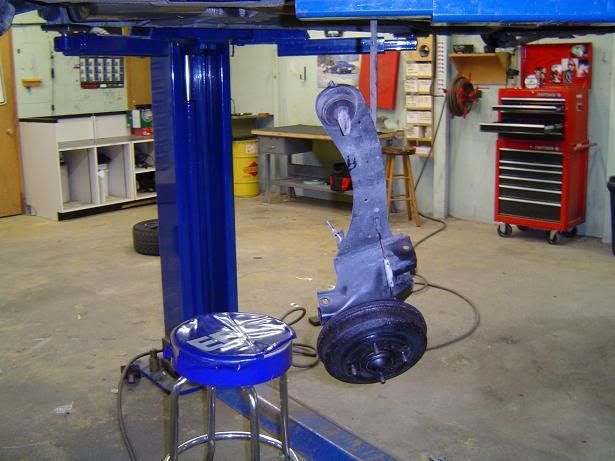 Rear arm dangling before we took it off to compare to SVT set-up... They are different on the wagon due to the shock mount... YOU DO NOT have to remove this to do the swap. You can just swap the spindles. Or on a zx3 zx5 you can change out the whole arm assembly. To Change the spindles it is 4 bolts and you have to grind the heads off of two rivets in the middle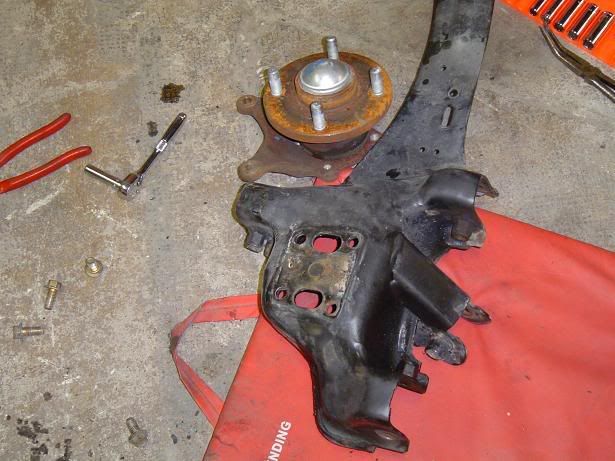 The arm with the spindle just removed.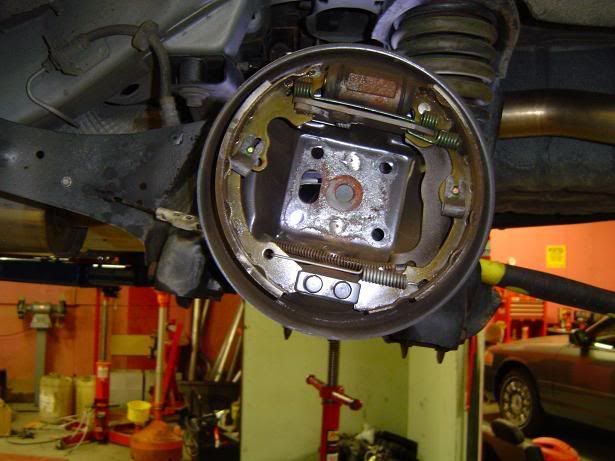 Here you can see where I ground off the rivets
This is where the front hook-up is for the ebrake cables...This is with the heat shields removed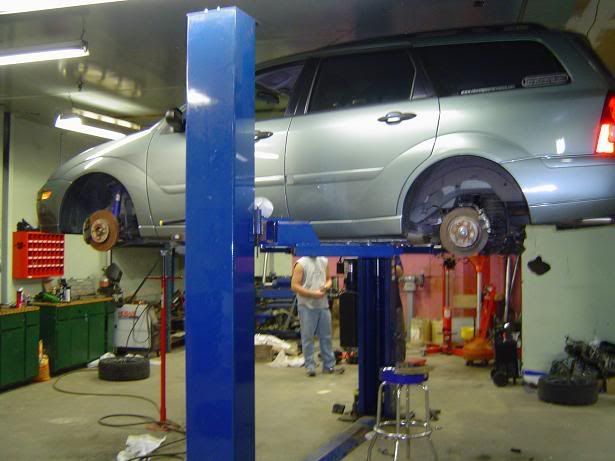 New SVT stuff on! Sexxy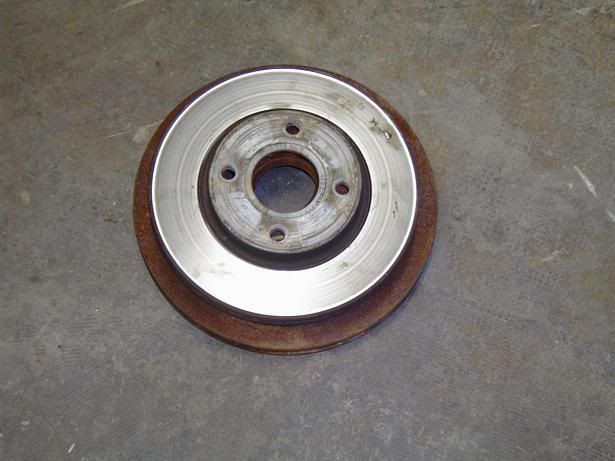 Stock front disc and SVT disc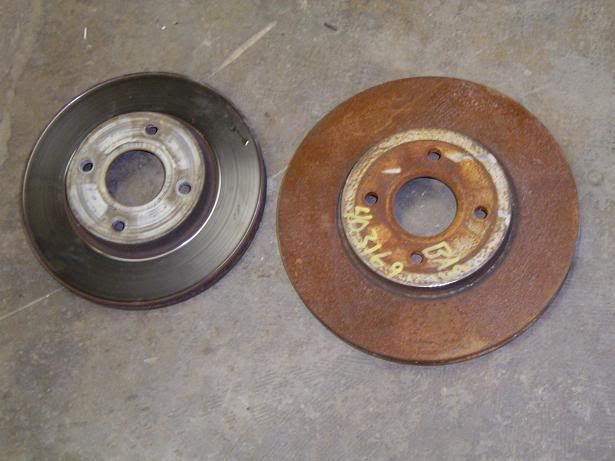 Again!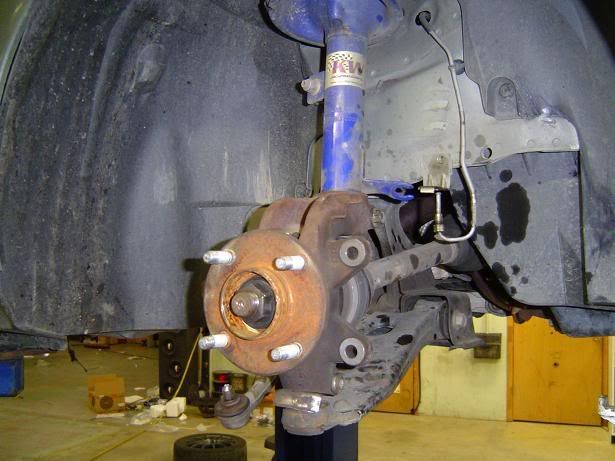 Front SVT spindle and my awesome KW suspension ( really like it)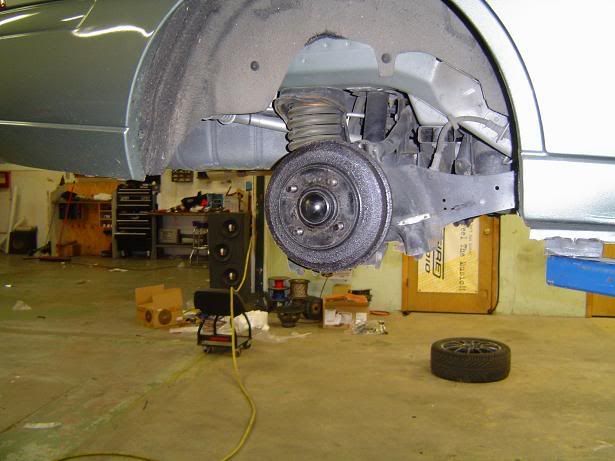 Stock junk!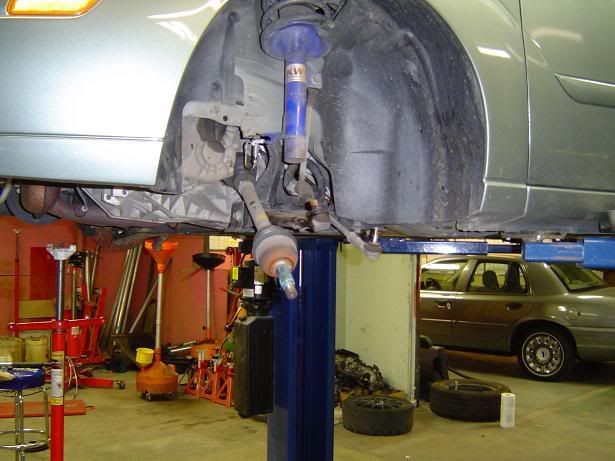 Front spindle missing.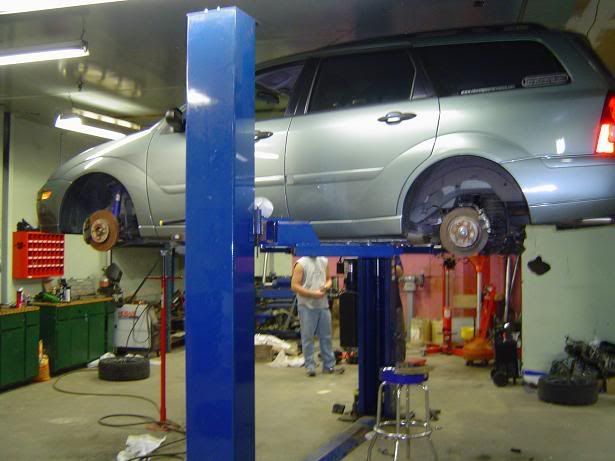 SVT set-up bolted on!
If pics don't show, just go here!
http://smg.photobucket.com/albums/v87/zx3_chick/Bills brake swap/