Discussion Starter
•
#1
•
Well, when I was washing my car last weekend I noticed that my taillights are melting/distorting! I have stock light bulbs (from factory) and housings, the housings have been lightly tinted but not over the part where the bulb is. Has anyone experienced this?
I find it a little odd that they would do this being stock, now I know it gets hotter then [8D][8D][8D][8D] in Vegas but I've never had this happen in 8 years of living here. From behind.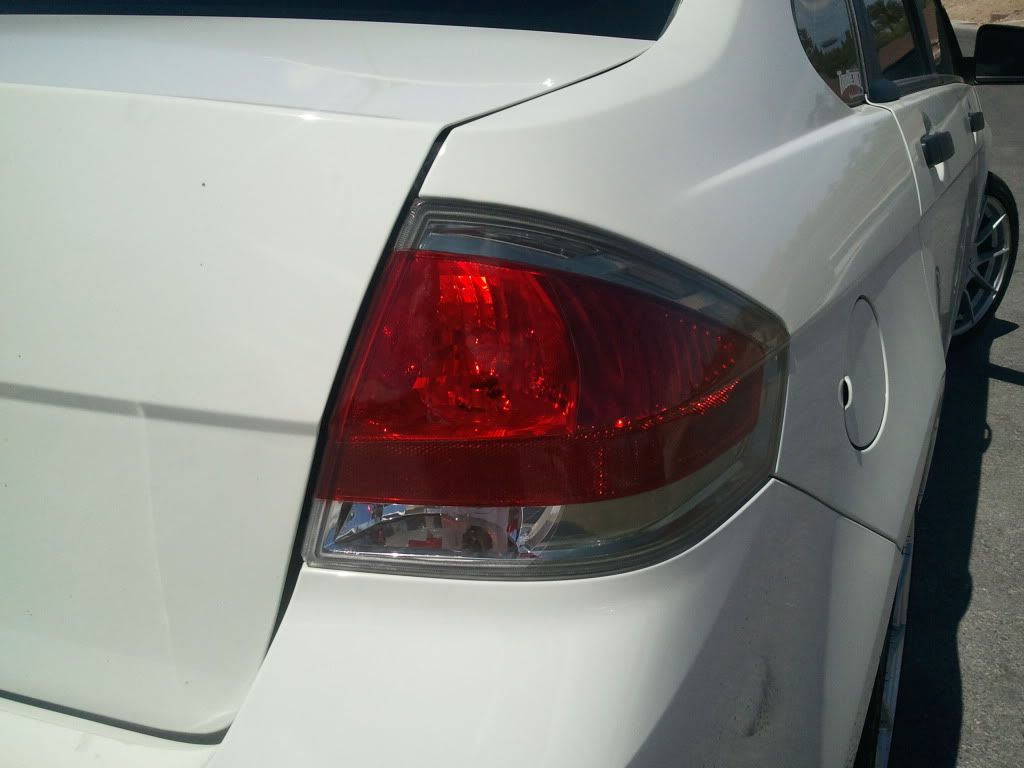 Up close with a clip board to show the indent.
Any ideas on WTF is going on.[dunno]
Bob