Discussion Starter
·
#1
·
So as I was swapping seat covers from a ST to my seats in my 2000 sedan I remember how I hate that the seats only recline to about 45 degrees. I have never been able to take a nap or anything in them because of this.
Well I grabbed my camera before I dremelled off the stop pin that keeps the seat from reclining all the way. After searching on FF I didnt see any thread that explains this so there is my first how-to!
OK this can be done it the car I just had these out since I am doing some swapping. You will need to figure out a way to catch the metal that is removed however.
so once the side covering is removed put the recline lever back on and you will see:
Close up of reclining pivot point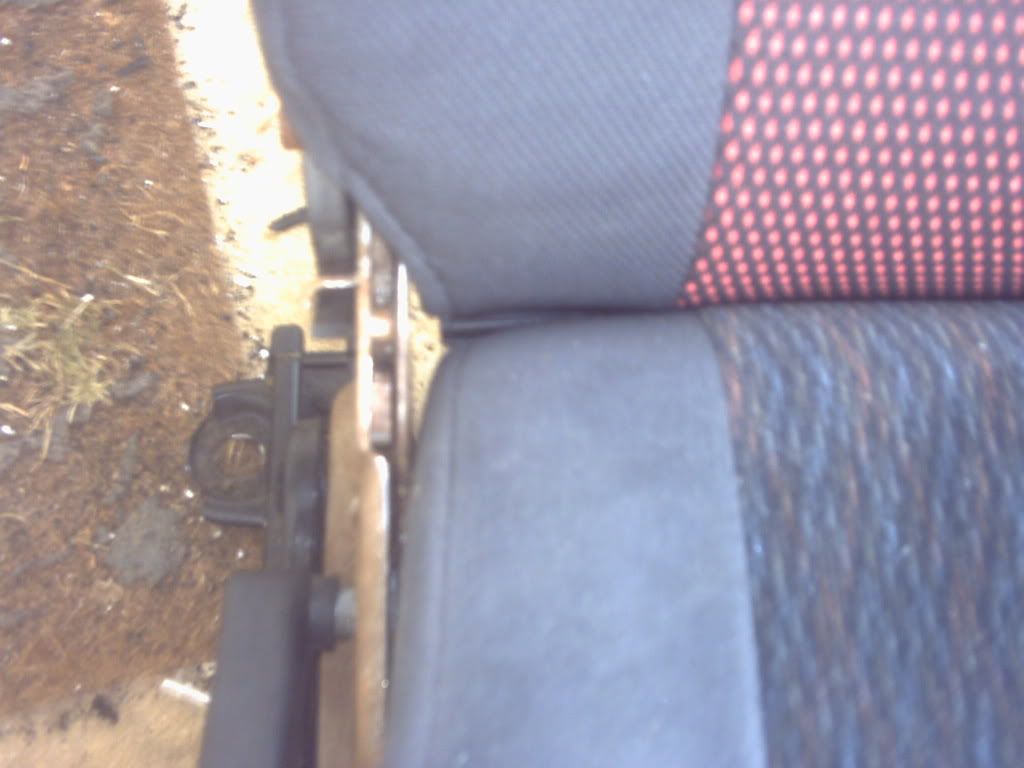 This is what has to go: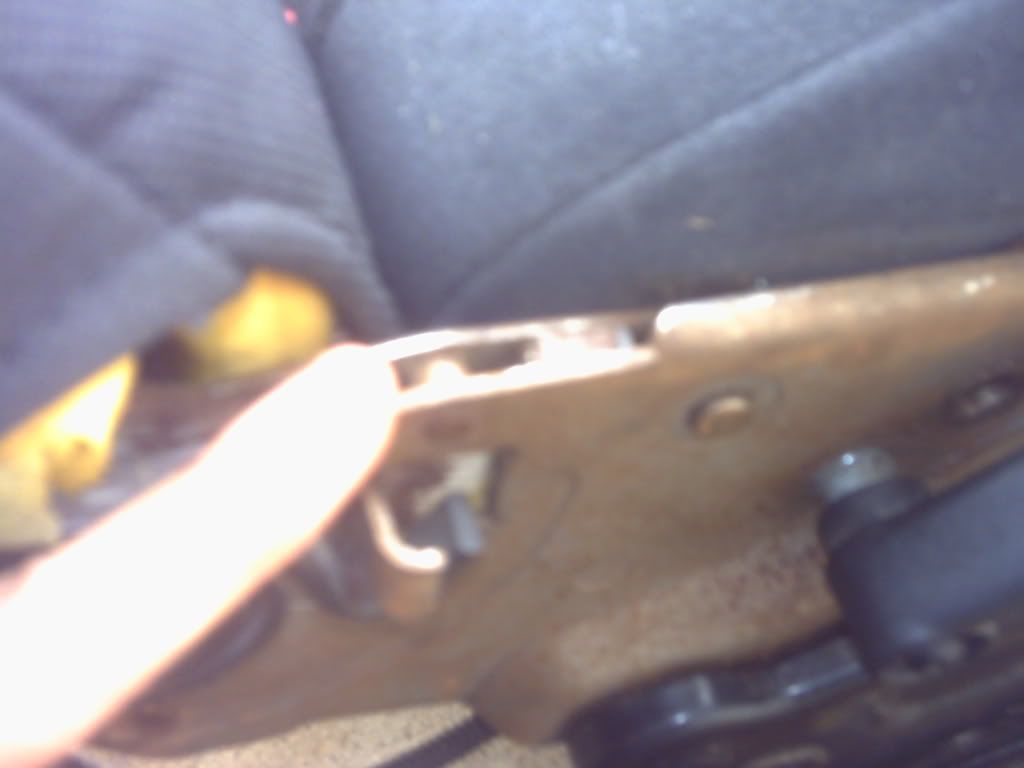 Very easy to do with a dremel: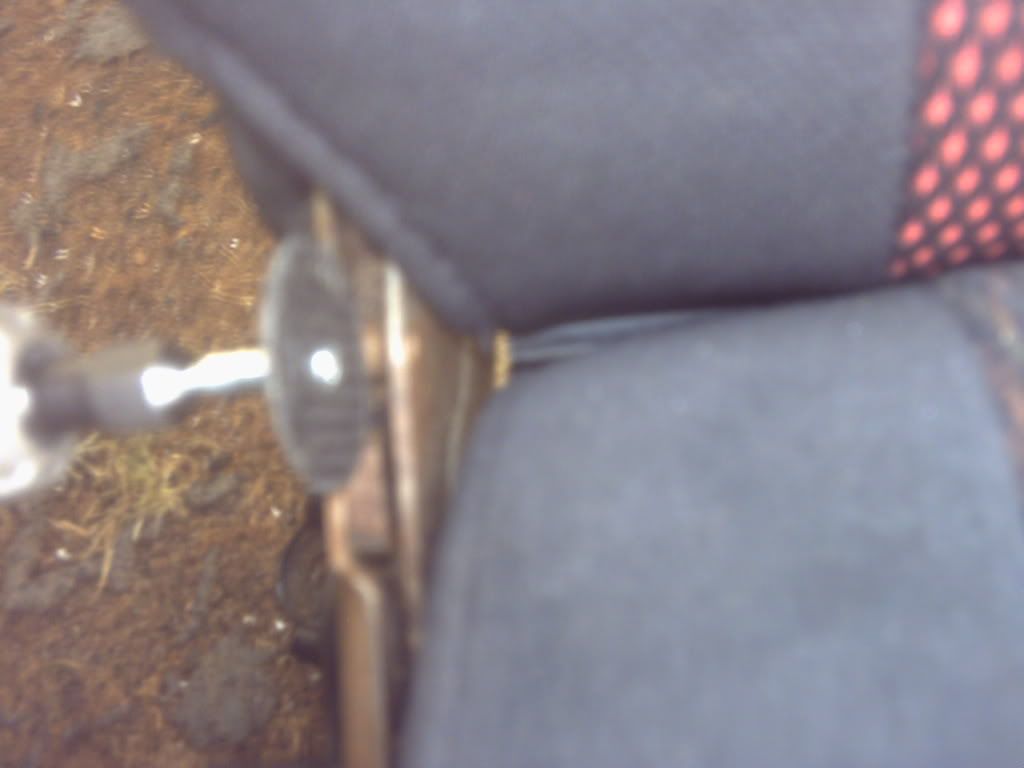 Before max recline: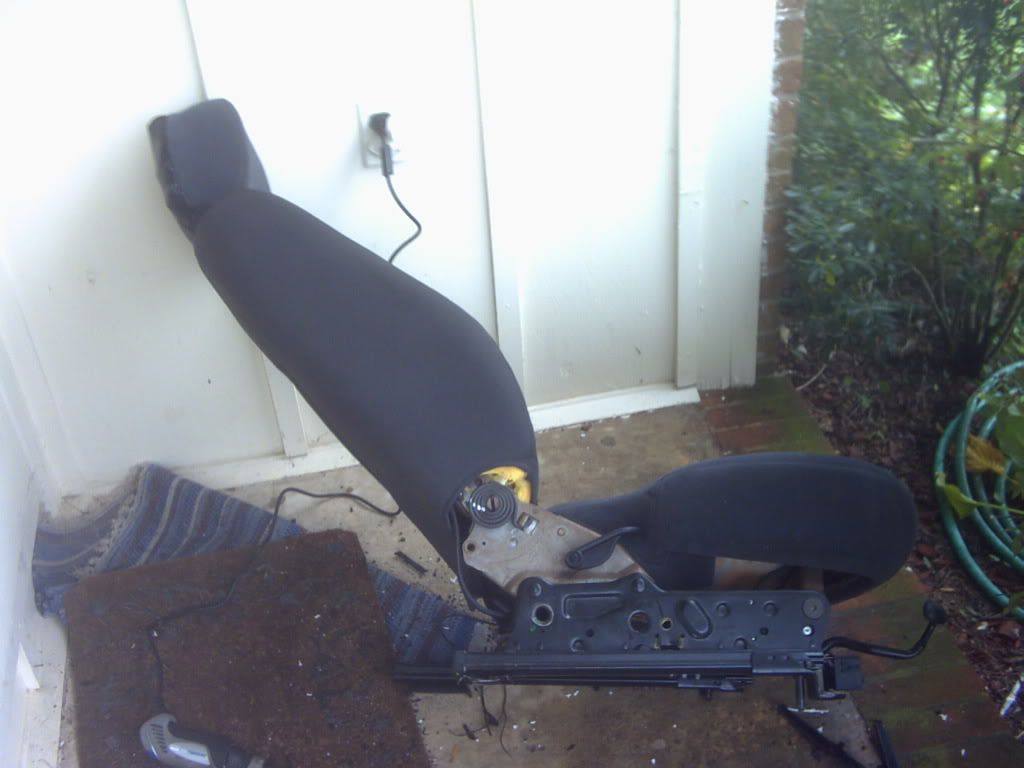 After can recline to this position and still lock in place: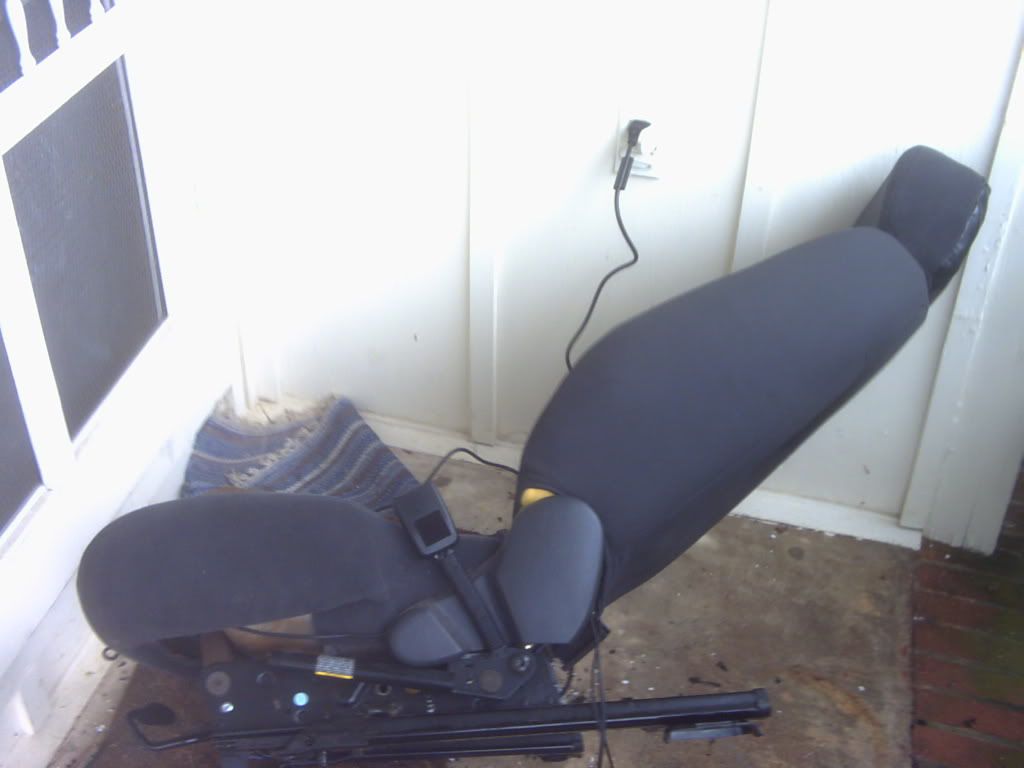 OK so after you recline past that point it cant lock in place. Full recline is around 180 degrees but the back of the chair and the base do not sit flush so it is not comfortable in that position. However I plan on finding a spot that I like that will work in the car and make a spot where a pin can be inserted to lock the seat there. Ah just remembered about the plastic cover, I will have to make a hole in it also hmmm.
I also plan to put the passanger seat on a drivers track and mount the seat buckle on the other side. I thought since I had the extra one I could swap it and have an adjustable height passanger seat. Now I think I have found a way to switch the mounts to get it to bolt up. I have the drivers mounts removed and just need to get the passangers over. It should work and only requires some more dremelling.
I plan on explaining the bracket swap and the full recline mod in better detail when I complete the swap.