So I made a thread a while ago about my new system, no one commented but here it is
http://www.focusfanatics.com/forum/showthread.php?t=458753
Anyways, Since the install ive had the ever so common light flicker which ive always had at idle and i still have at idle but now its MUCH MUCH less drastic. However initially after the install i was getting it all the time, didnt matter rpm or anything and it was bad, i mean real bad especially at idle.
So I did some research and found that it could be a number of things from bad battery, to bad alternator, to bad ground, to bad alternator plug, to its just a Focus thing deal with it.
Well I saw some flaws in my install, a big one being ground, the wire was too long and it was grounded to the same spot the internal fuse block was grounded to, I felt like i was robbing power from the fuse box so I changed it, went from 8gauge to 4 gauge and grounded it right next to the amp on the seat belt bracket. At the same time I installed larger power wire, cleaned up the mess of coaxial cable and installed a remote gain knob.
I also went ahead and did the big 4 upgrade.
-Battery negative to frame
-Battery negative to block
-Block to frame
-Alternator positive to battery positive
May also ground the alternator to block in the future, have leftover wire and I might as well right. Heres the kit I used (
http://www.sonicelectronix.com/item_86030_Belva-BBG3KT.html
) It didnt come with the 200 amp breaker (300 amps is recommended if you have a high output alternator, you could use an ANL fuse too if you want) and i had to buy a few extra connectors and some heat shrink to complete the job but who cares My local audio place quoted me $150 in parts alone[ohcrap] and the kit I bought had more than enough wire is quality wire and it took well to solder so I was more than happy.
Also, side note. Try your hardest to put your fuse or breaker as close to the battery as possible, my set up is not perfect but I did this for aesthetics and took precautions by double looming the trailing wire and made sure there were no hot spots so it wont be a problem in the future.
On top of all this I filled my trunk with more peel and seal, F the bad reviews on this stuff Im no expert and I dont live in Arizona heat but Ive seen some hot ass days in the last month and theres no smell or running plus it cost me only like $45 to fill my whole hatch, and when I say whole hatch I mean everything sides back floor actual hatch everything that is covered by carpet or plastic aside from the roof and it makes a world of difference, the number of vibrations ive eliminated...... well lets just say from the outside it sounded like a tin can before and now it sounds like a wet sponge, strange analogy but you get it right?
I also put in a Sirius XM radio, (Head unit is XM ready) I was able to install it without removing the head unit, SCORE... Pretty much if you really try the whole back side of the head unit is accessible without removing it. Not sure how i feel about serius XM yet $10 a month seems high especially for basic service and theres some good stiff on there but Right now im on the free trial period (which is full access $20 a month) and i wouldnt pay $10 for that. so weel see when my trial period is up. In any case I was a bit disapointed when the install instructions said I had to put the antenna on the outside of my car, yea forget that, I mounted it on my dash just by the DS pillar, it cuts out from time to time but reception is way better than any FM radio ive ever used. Sould have done some rearsearch on XM pricing before spending $50 on the box and antenna, live and learn.[facepalm]
So lets talk about my gain knob, I wanted it to be stealth.... I feel like paul walker in the original Fast and the Furious movie when I pop it out and use it. I mounted it in my ash tray and it works better than I ever expected, had to cut the mounting tabs off of the gain controller and remove the front cigarette holder grate thingie from the ash tray but after that it just popped right in there and I used the original housing bolts to secure it, YEA!!!!!!!
I also Wandered down the ooh so dreaded chromed out isle of Autozone and found a cool license plate light that I used as my hatch light, mounted it under the passenger side hatch cover, cant be seen and throws 50X more light than the OE set up.
SO HERES THE PICS
500 rms 1k max output, monoblock. Pretty impressed with a run of the mill brand like MTX
This pic shows both block to ground and block to battery plus breaker location
200 amp breaker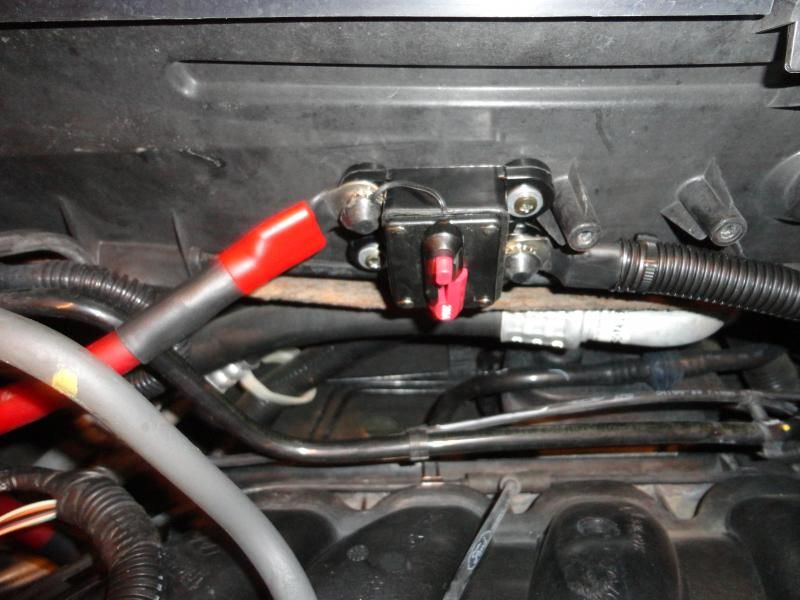 Wire leads to battery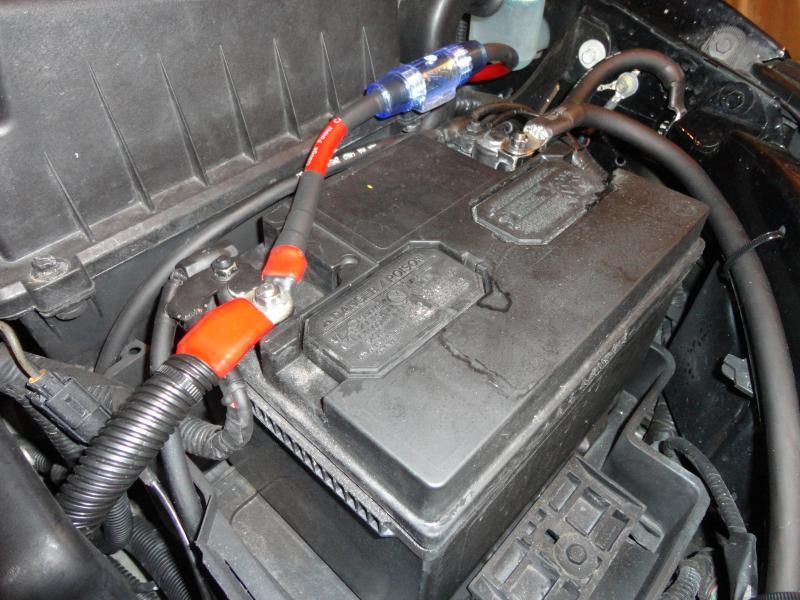 Ground spots
More ground spots plus power cable and fuse mount
Peel and seal teaser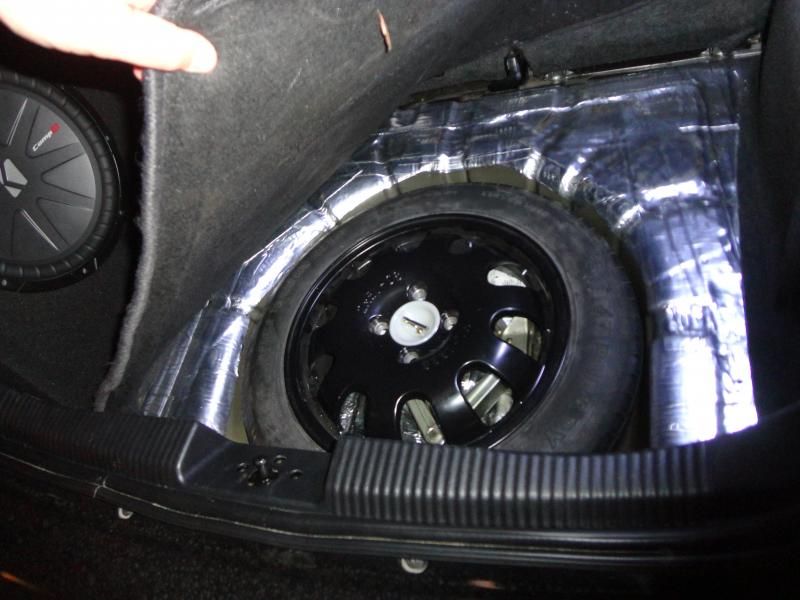 XM antenna location
Kenwood headunit, base model
Flip up gain control
12" kicker compR with subthump box, guy across the street called the cops on me the first day I put it in, told them it was rattling his walls. Ass hole didnt have the balls to come over to my house and talk to me, yea I get it no one wants to hear my bass but for gods sake I was in my garage with the garage door closed and car windows up. I know he didnt come over because, I went over, knocked on his door and asked him. I think hees mentally disabled so I just dropped it.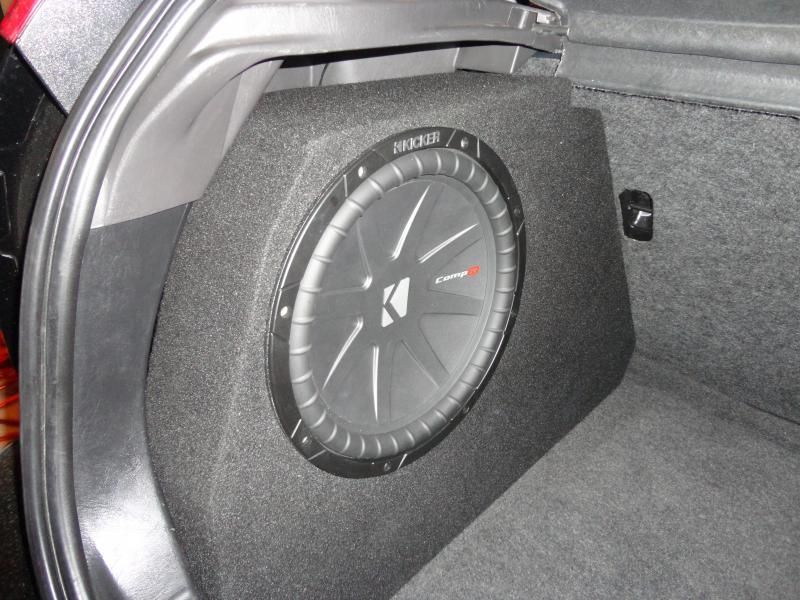 Autozone light mounted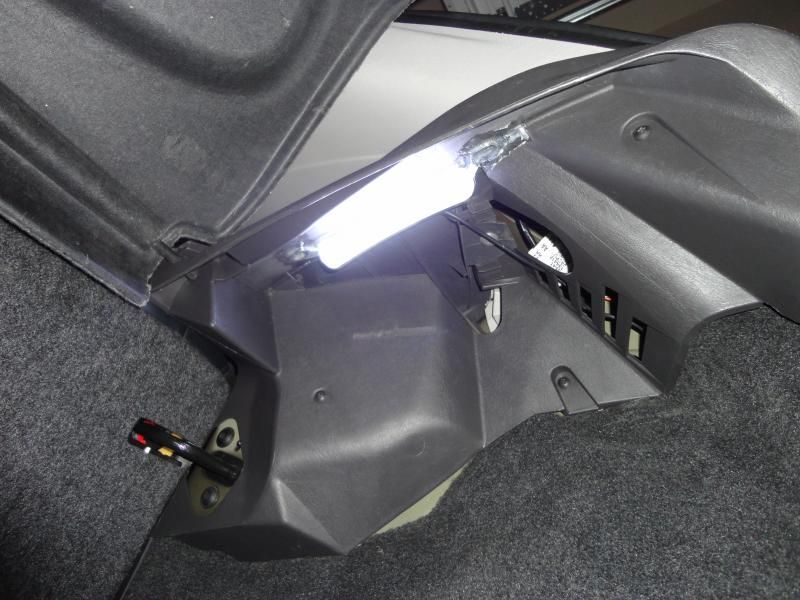 Hatch lit up