I would like to toss in my hat for the ROTM-Perfict '10
I drive a 2010 S Sedan in White Suede.
This is my "S+ DD Sedan"
I got the car in April of 2010 and have since spent all of my free money and time making it the best I can all the while racking up just over 50K miles.
Parts I have added:
Performance parts;
FSWerks Cool Flo Race Intake (CAI)
FSWerks 91 octane tune
Trubendz 2.5" flex back with Magnaflo muffler
Exterior Performance Parts;
FRPP 1.5" suspension kit
Steeda 21mm rear swaybar
ATS dtc superlight 17x7.5" aluminum wheels (16.5lbs ea, there are the spec wheels for Europe's Danish Touring Car (DTC) racing series) they cost more then some of you have in your whole car!
Venezia tires, Crusade HP 215/45ZR17 420 A A
Blox Forged aluminum lug nuts in Black
Red paint on the front brake calipers (10 hp right?)
Exterior parts;
HID nation 8K hid kit (pnp)
30% tint on headlights and tail lights
5% tint on all windows
50% tint on front windshield (i know)
De-Badged
painted Foglight covers black
a good wax job
Interior parts;
Pioneer AV system
AVH-P3300BT DVD head unit
TS-A1302C, 5-1/4" components for the front doors
TS-A6882R 6x8" 4way rear door speakers
Infinity Kappa 120.9 12" sub (350w rms / 1400w max)
Audiobahn A2002J 2 channel amp bridged @ 300w x 1
Sickspeed white shift knob
painted center console tan.
Future plans;
SES bumper conversion
Paint grill and headlights black (I have the paint, just not the time to do it)
Paint the tail lights black
Paint the rear drums black
Paint the Mirror covers either black or color match white suede
Paint door handles either black or color match white suede
Paint the door pillar covers gloss black
Re-paint my wheels race silver
Re-cover the headliner in Desert Camo (From my days in the Marines)
Make a shift boot in the same Desert Camo
Cut down my stock shifter or replace with C-F-M STS
Re-badge FOCUS onto the grill under the DS headlight
upgrade to EBC brake pads when mine finally wear out (@50K and still more then 1/2 left!!!)
and who knows what else I think up.
on to the pictures!
Where it all started, new with only 35 miles on it.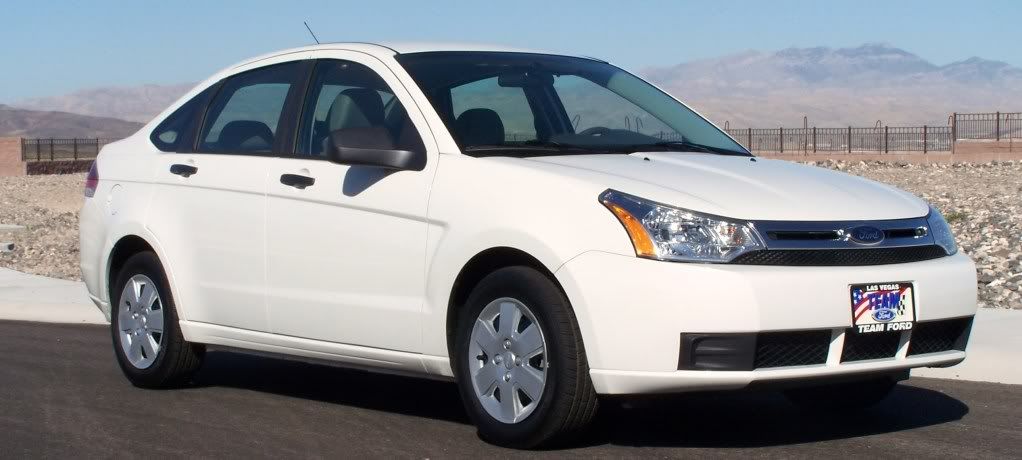 to where it sits today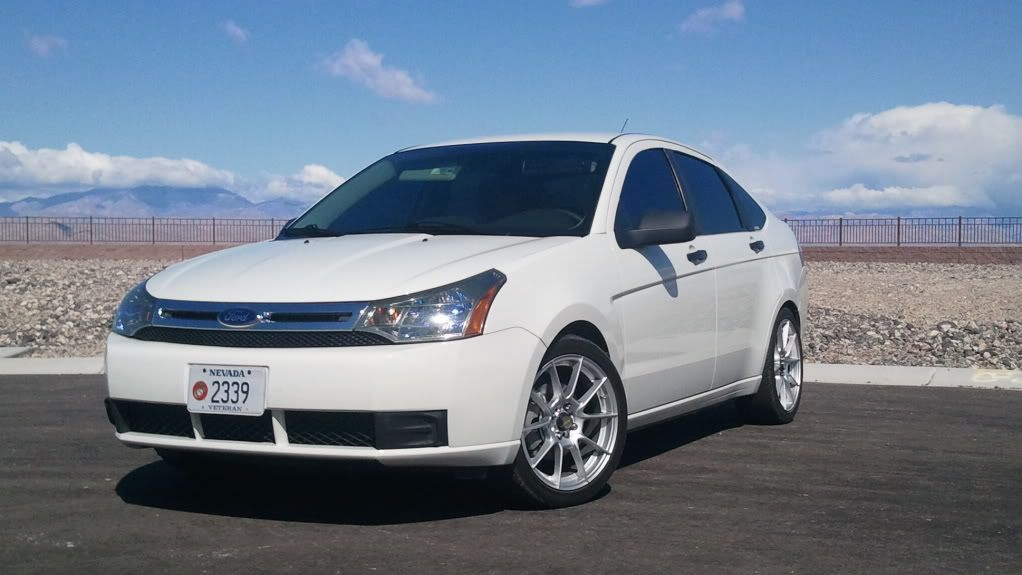 and along the way
Steeda RSB installed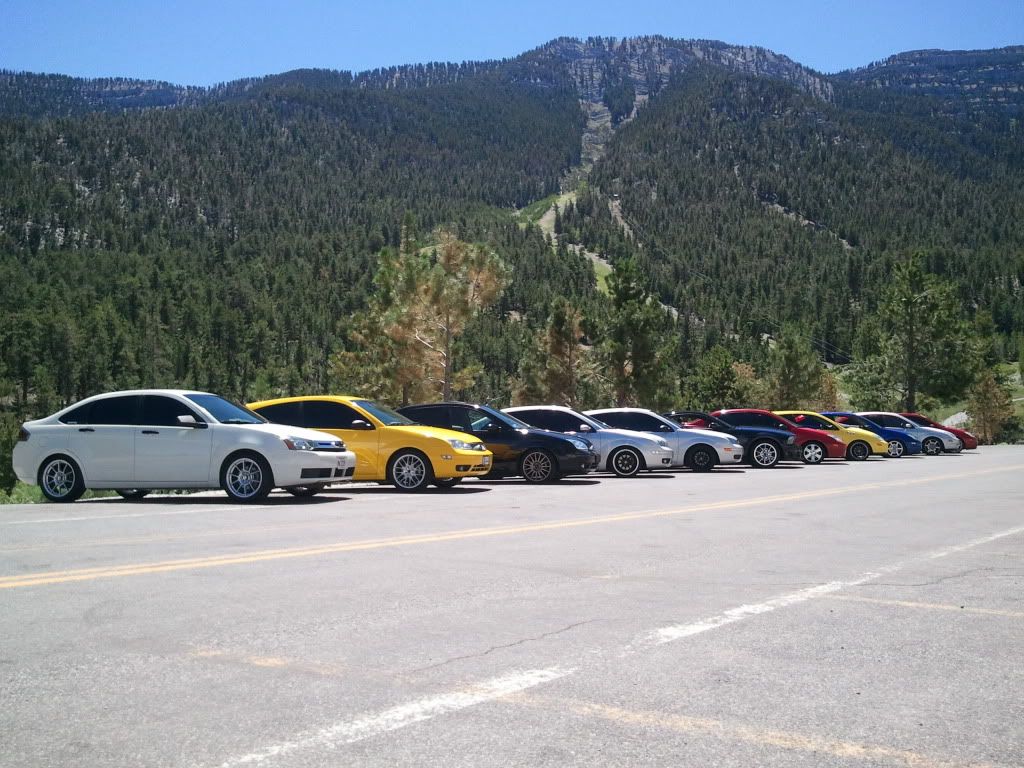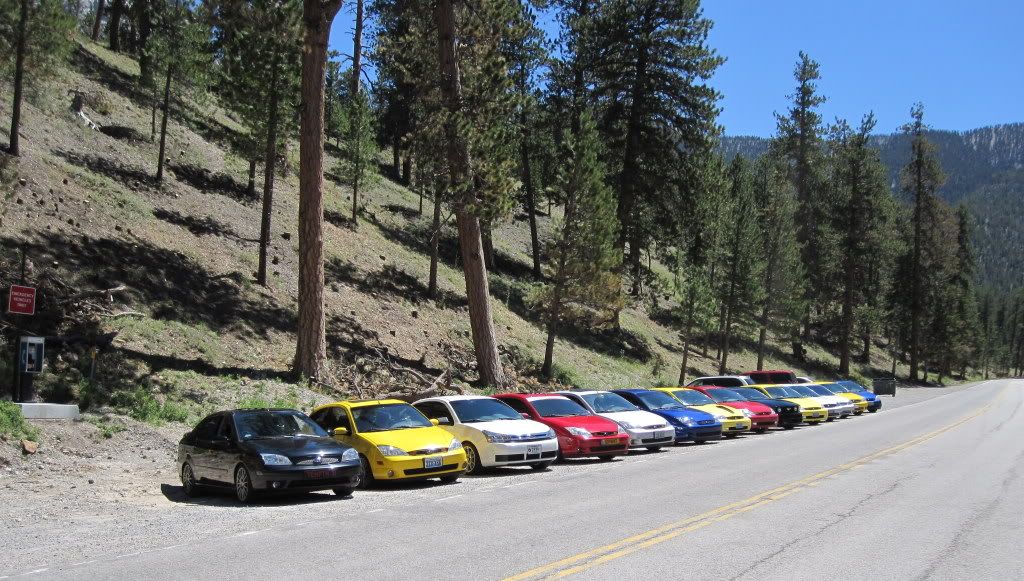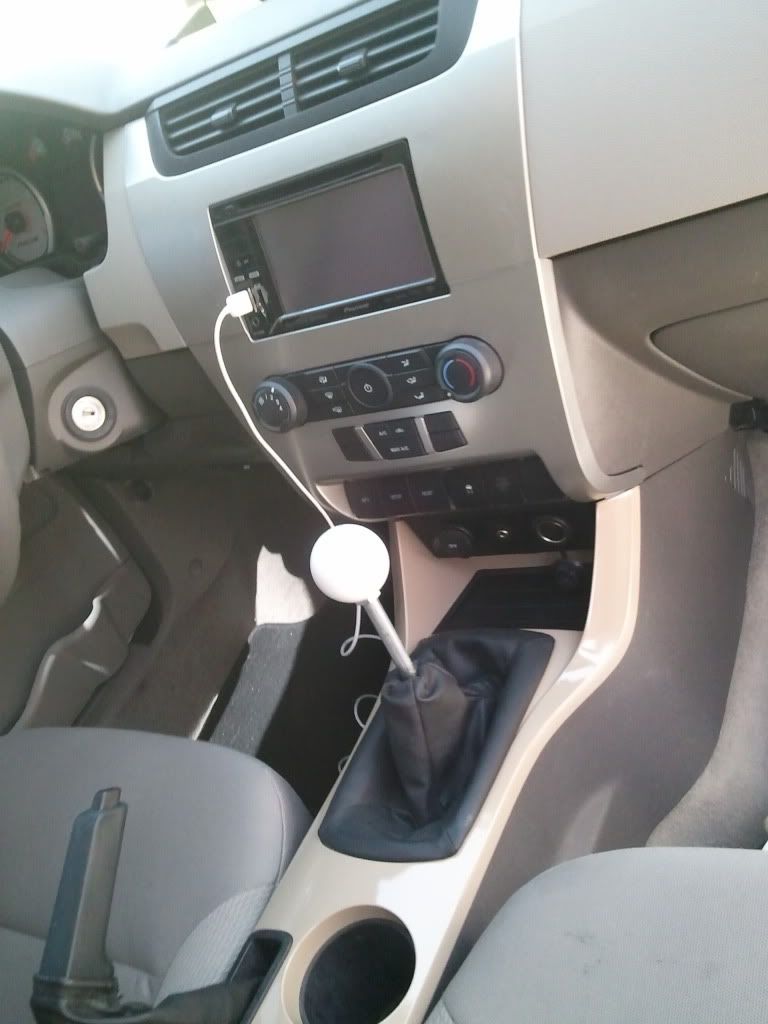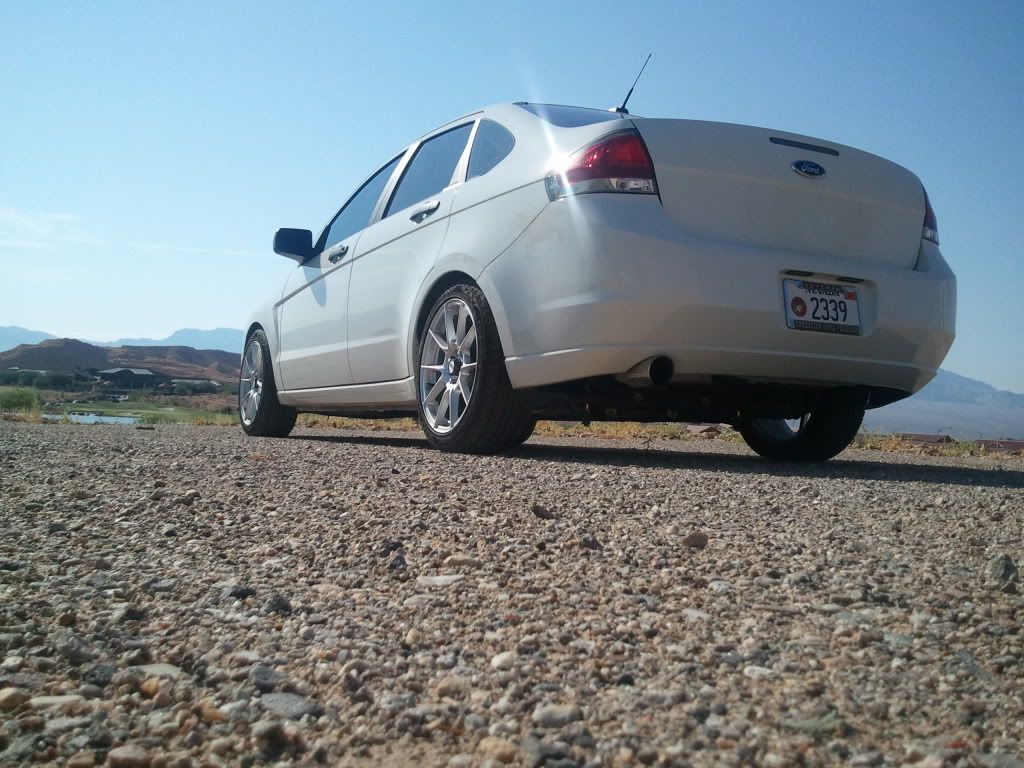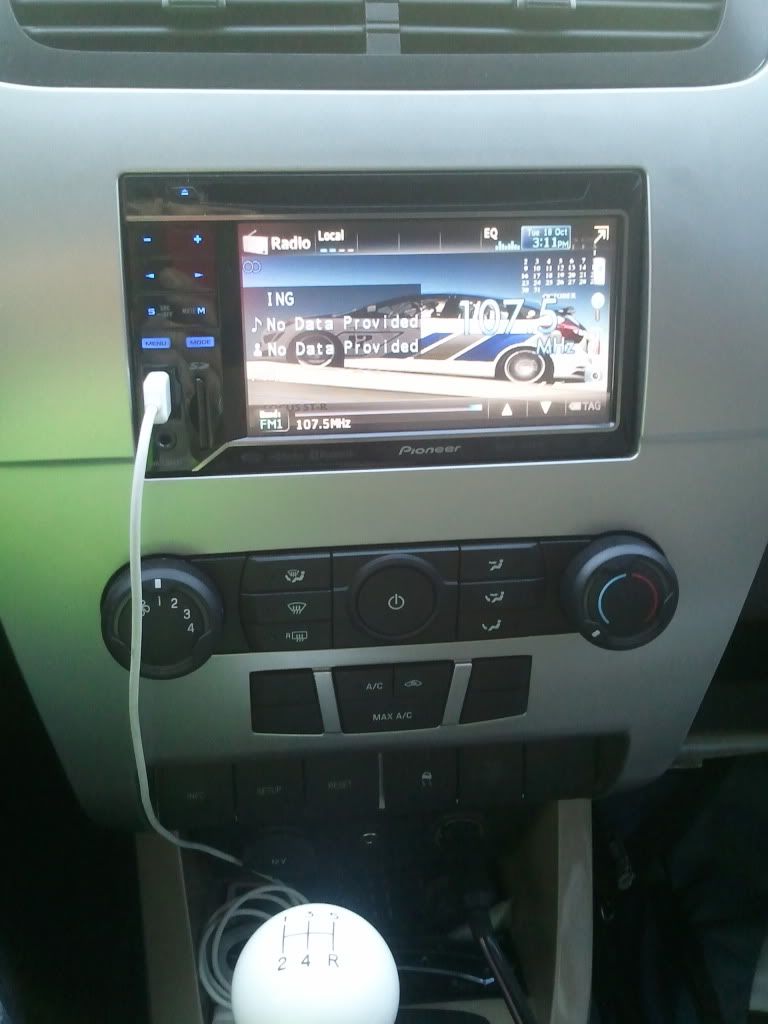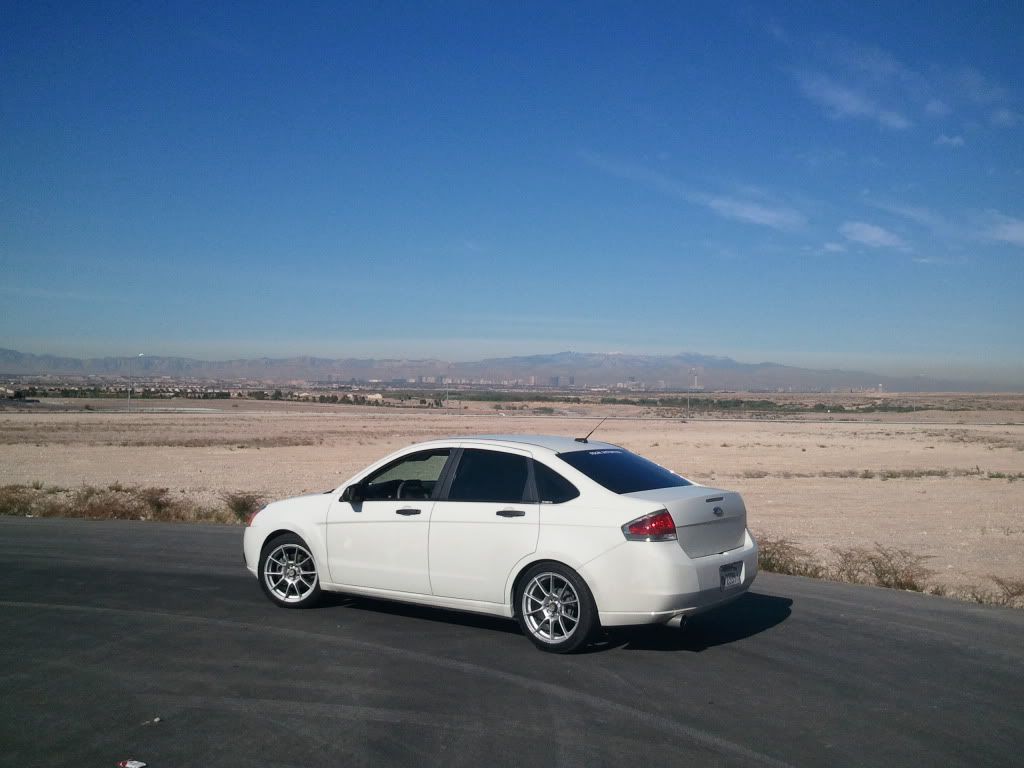 My end goal!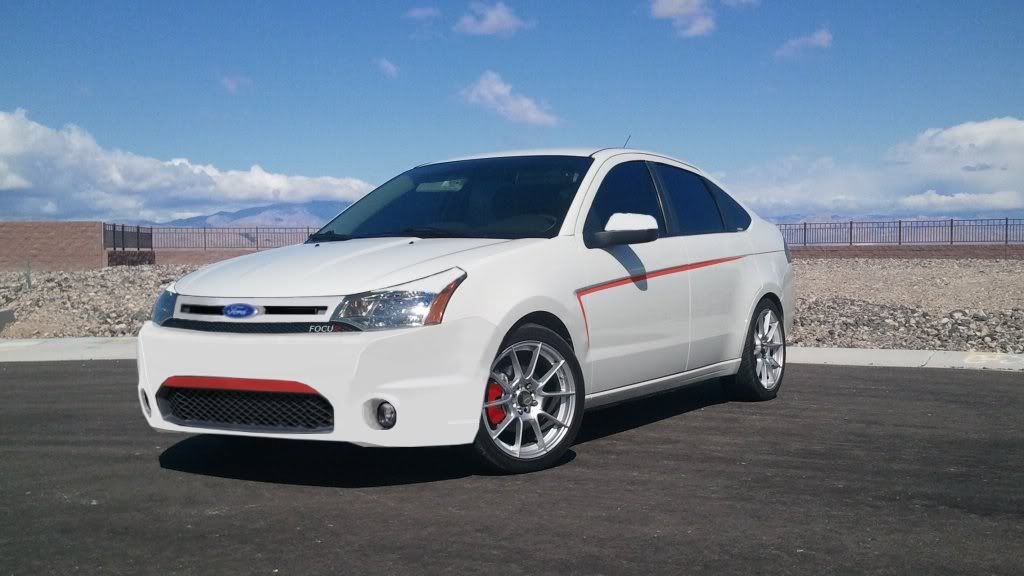 Thanks for the nom everyone, there are truly some amazing '10's out there, I hope i represent you all well.
Bob Stone
Simper Fi