Discussion Starter
•
#1
•
Ok so I finally had a little time to make the thread. Some of you know I just recently acquired a SVT that was going to be scrapped. The pressure plate flew apart due to the clutch being so worn out which broke through the bell housing. The car was towed into the dealership. After adding all the cost of repairs the car needed, which totaled up to 6k the PO said. So after hearing that he wanted to get rid of it. He said he was done with the car and he's had it for 5 year already and was ready move on. So enter me
Here is a link to the thread
http://www.focusfanatics.com/forum/showthread.php?t=266715&highlight=svt+scrap
Anyways, sent a few PM's back and forth, talked on the phone a bit. I fully intended to part the car out. The PO did not have the place or ability to do this with the car, but I could. So after his description of the car and such it seemed like parting out was the right choice. He sent me pics and the damage wasn't that bad at all. It was side swiped while changing lanes on the highway, cracked the front bumper, and had scrapes down the side. Now at first I was thinking it's got twisted metal and such, but this was not the case. Now the car does need body work all over, it has some hail damage so it will need to be redone body wise, but it's not bad at all.
I must say once I saw the pics he sent me, I instantly knew this one's not going to be parted out and I had to get it back on the road! These are going to get harder to find with all the one's being wrecked, hit, modded heavily or ones with a clean title, and this one had a clean title![ohcrap]
Anyways I can fix the bumper, some of you might have seen my euro bumper repair thread, and this one looks in way better shape than my euro one was in. The tranny was only damaged in the bell housing area, though the diff side does have a nick and lil' hole but it doesn't look like anything got through. I will inspect it farther when I crack it open. Well on to the reason why we subscribe to these rebuild threads.
Here are the first pics I saw of the car, what can I say it was love at first sight [dunno].
Obviously it's got HID's [8D]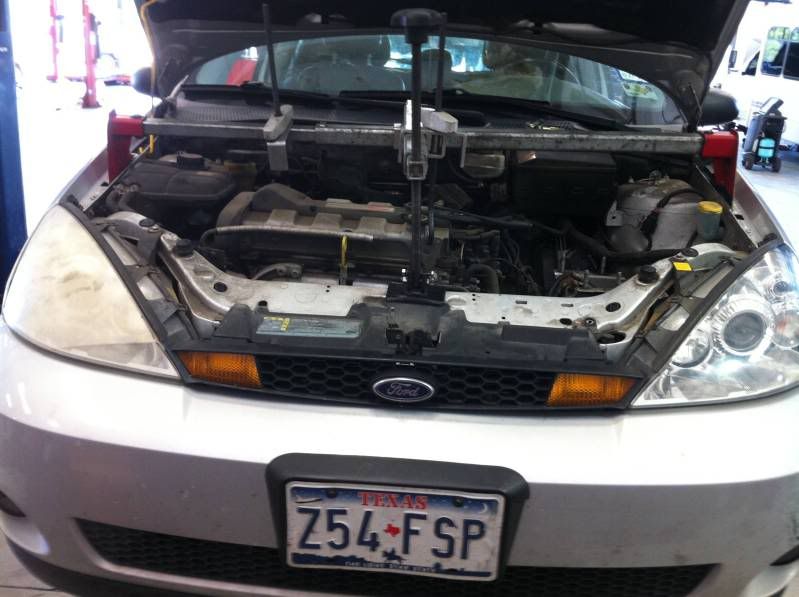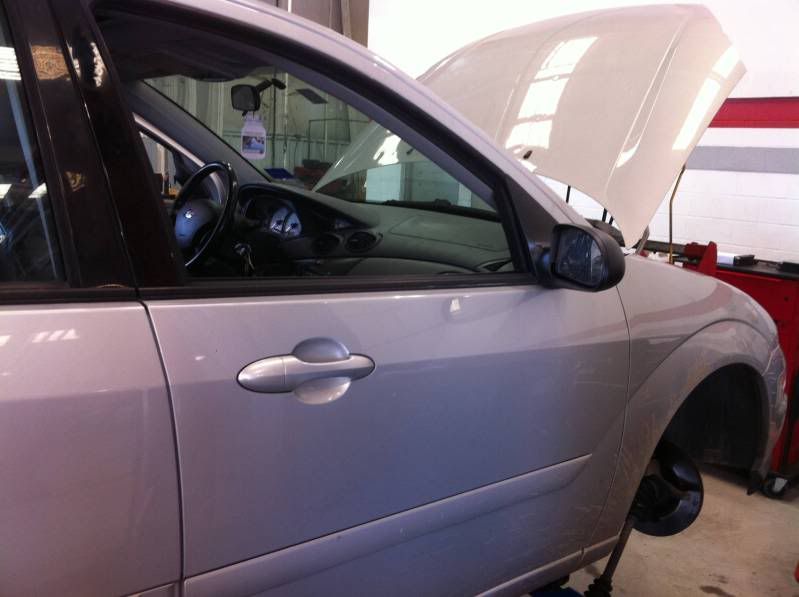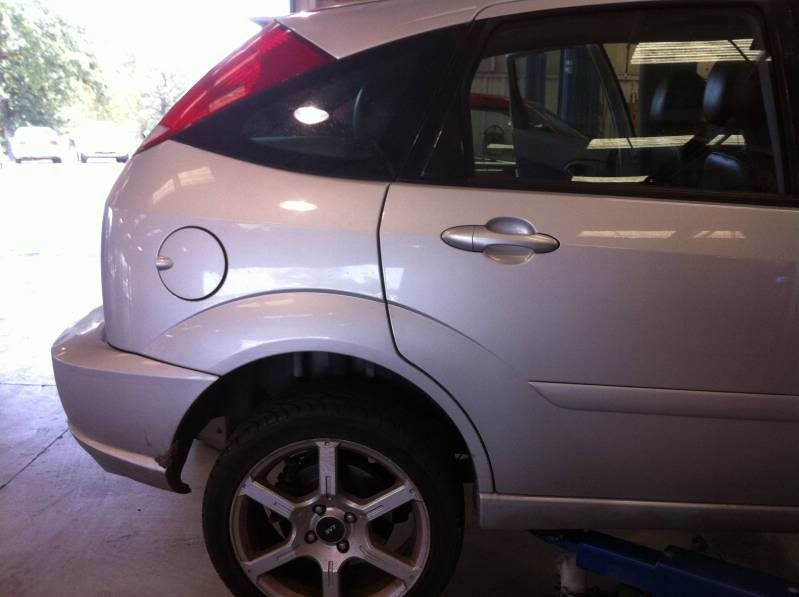 Looks like i got some buffing to do, it almost feels like sand paper.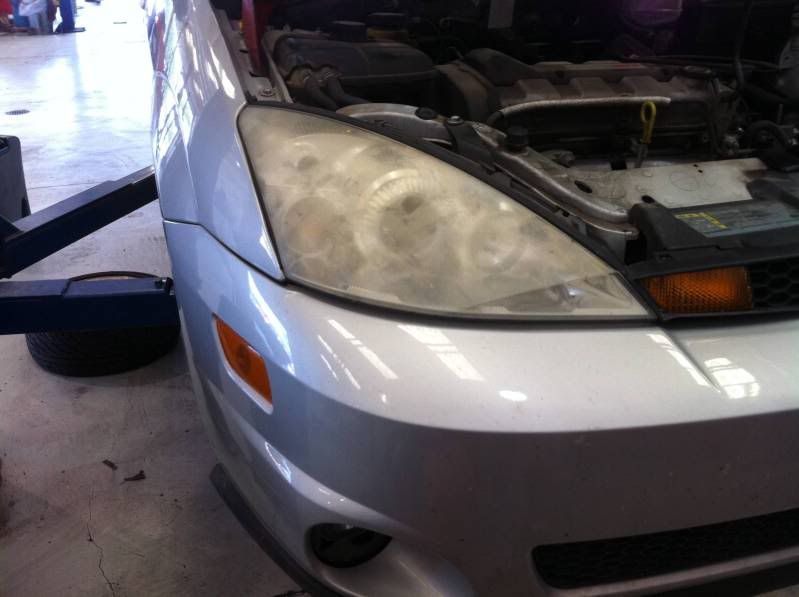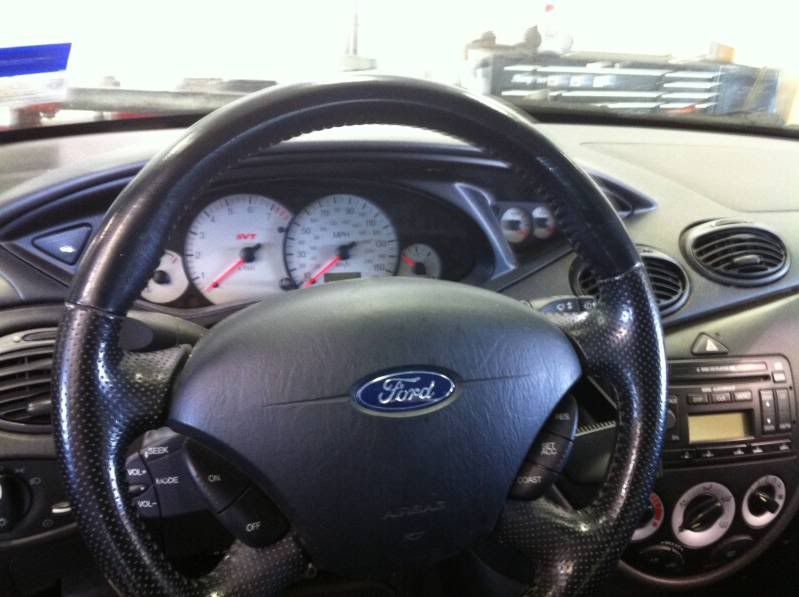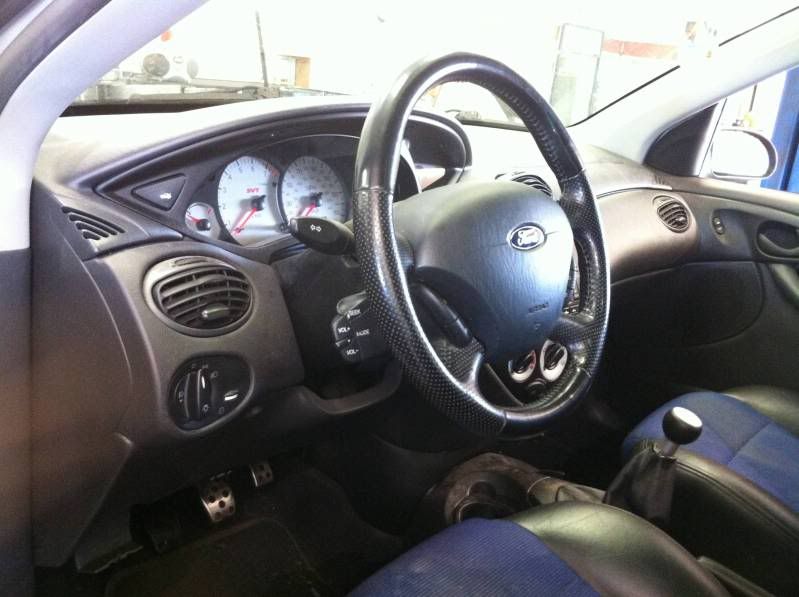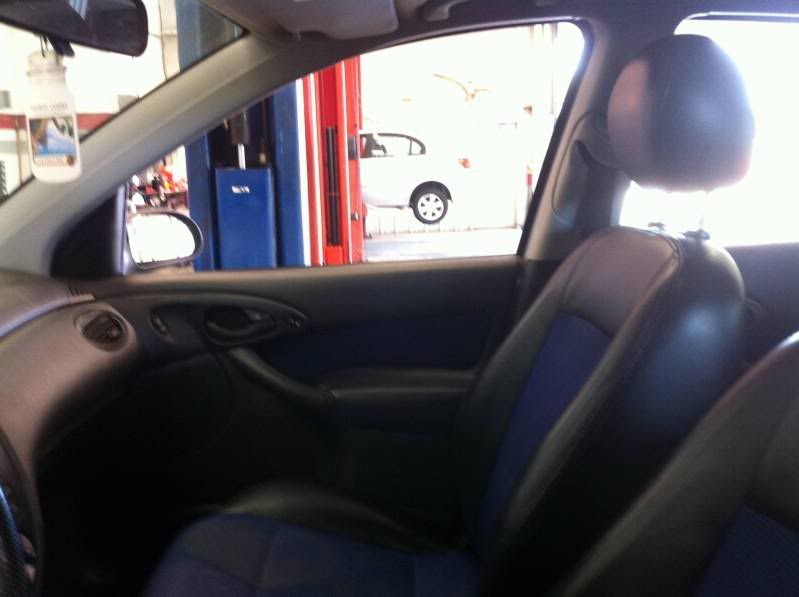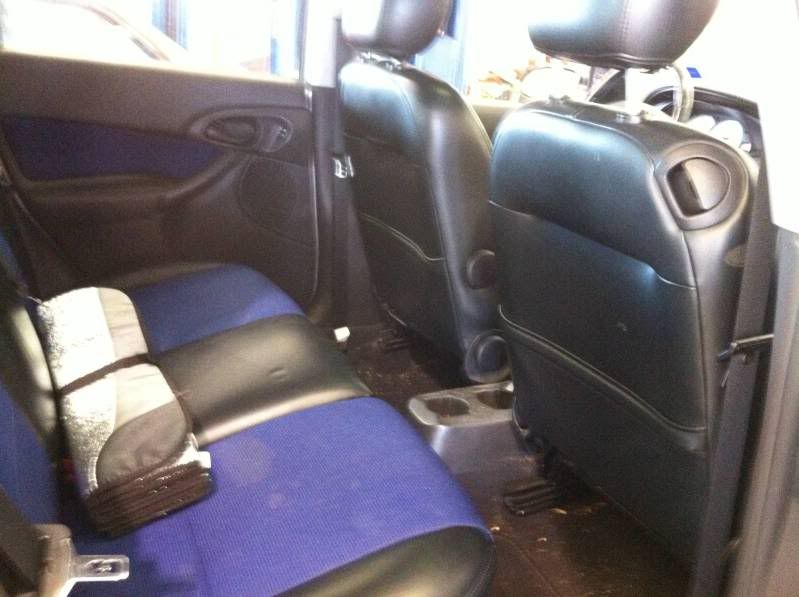 Needless to say I was very happy it has blue seats [
]
After settling on a price, I met with the PO. Very nice guy and very organized. He had all the paper work in order making it a very nice transaction. I'm not going to lie I was very nervous and it was very hard to sign the papers [:I]. Then out of no where he pulls out the Certificate that comes with the SVT's saying what number they are! I almost died [xx(] I was so excited. I was now the proud owner of a 2004 SVT Focus ZX5, my dream car minus the color of course but you know how rare yellow is [giggle].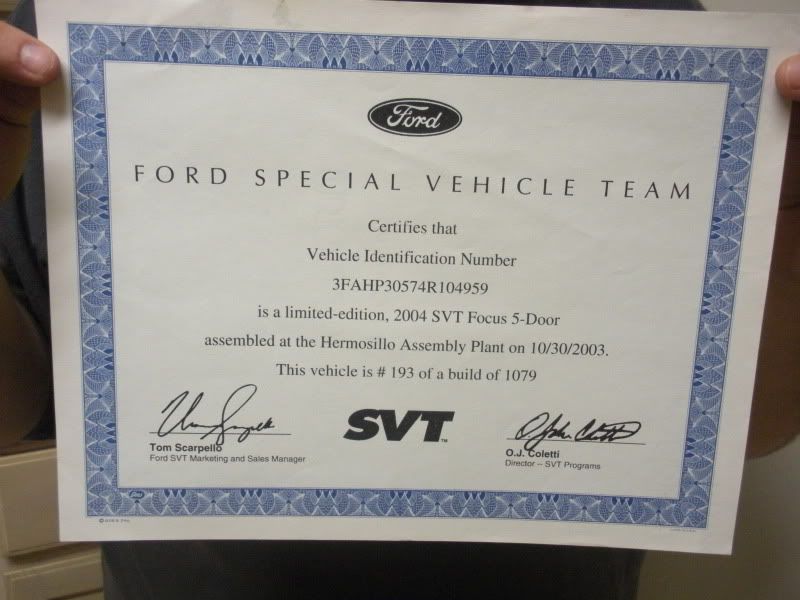 Now that I had the title and everything next step was heading out to Bastrop to pick it up. [driving]