Oh. My. God.
Here's the story. My two sideskirts needed a repainting. Nothing major, just a simple... SIMPLE... repainting, with clearcoat.
My buddy who painted my rims said he would be able to do it. Since he did such a nice job on the rims....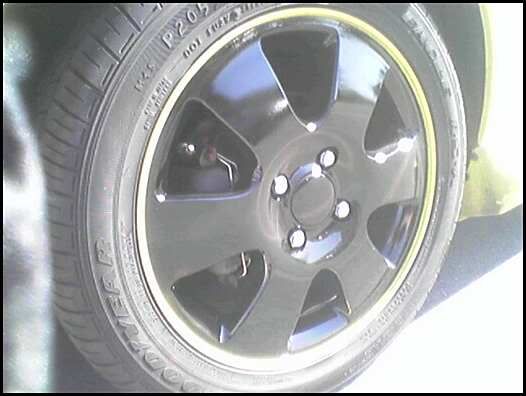 .... and I have seen his work, I agreed to let him do it. He told me it would take 3 days. I gave him the skirts JUNE 14th... because I wanted them ready for the Massive SPeed Systems G2G.
I got them back YESTERDAY. Over the 3 weeks, he had them, he told me his gun blew, it was 'too humid' to paint, and gave me other excuses to keep pushing back the date that I was to get them back. I FINALLY went up there yesterday to get them.... and....
....they look absolutely HORRIBLE. I mean... they are so GOD AWFUL, I am not even putting them back on the car. I didn't even take pics of them yet, because I want to cry everytime I see them.
When I took them out of the car after I got home.. paint had SCRAPED off! I looked.. and it WASN'T EVEN DRY YET. It looked like a 5 year old painted it. That rough 'orange peel' effect was ALL over the surface, and it looked like he just painted OVER the old coat. None of the lines were straight, and seriously.... it... it just looked so bad I wanted to cry.
I was like "What happened?!?!?!?" He said he was sorry, and that he 'didn't know' I screamed at him, then left. When I finally got back home, I looked at the recipets he gave me for his materials.... and they were dated 7/01 and 7/03... meaning he JUST bought the stuff to paint them, and that for three WEEKS he had been lying to me! I am SO FUMING PISSED right now, I want to break something. SOmething expensive. Now.. the question I have for all of you...
1) What can I expect a paint shop to charge me to colormatch a pair of Xenon sideskirts?
2) What recourse, if any, do I have with this guy? I know it was a private transaction, but he RUINED them. I HAVE to get them painted professionally now. I want him to pay for HALF the cost of the repaint.. I don't think that's unreasonable.
3) Anyone have any suggestions as to a good paint shop in the Wisconsin or Northern Illinois Area?
So now.. for the near future.. my car will look like this..... weak... and incomplete....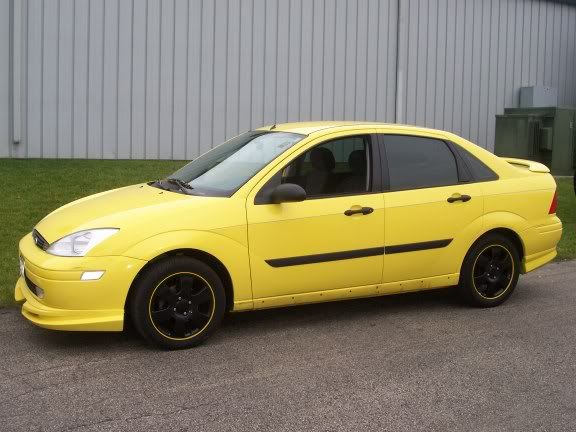 I just want to cry. Any suggestions would be GREATLY appreciated.... thanks for listening to my rant...