Discussion Starter
·
#1
·
All right.. TIme for yet another question to all of you in my never ending quest to build up the Focus.
A little background before I pose my question.
1) I drive a 2001 Street Edition Sedan.
2) I have the Xenon Front Lip, Sideskirts, and rear on it.
3) I live in Wisconsin (snow... snow....)
4) I have Street Glow's LED WHeel well kit installed (flexible tubing moutned inside the
wheelwell)
5) THe car is my daily driver. I am not serious about autocross.
6) I want it lowered, looking good, and driving good.
7) I have 16" rims (factory) with 'normal' sized tires (bought from Goodyear)
Now.. What do you think will best suit my needs? The SVT suspension, or the Eibach Pro Kit? THe only thing I am worried about is my front lip scraping, the tires rubbing in the wells (with the LED kit in there), and the possibility of turning into a snowplow with my front lip.
Oh, and I am not worried about price.
My ride:
Please.. No hating on the pics. My sideskirts are getting painted, and the others are just for peolpe to get an idea of how my car sits with the front lip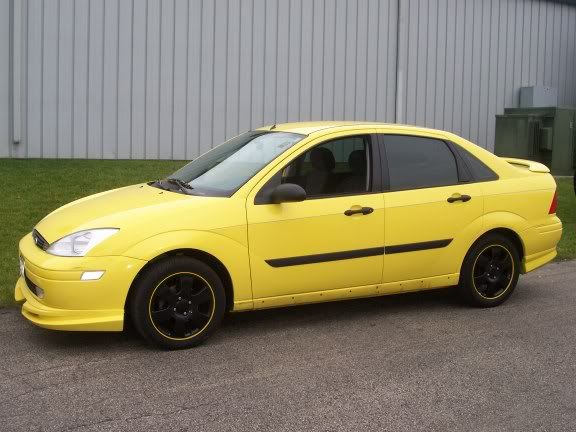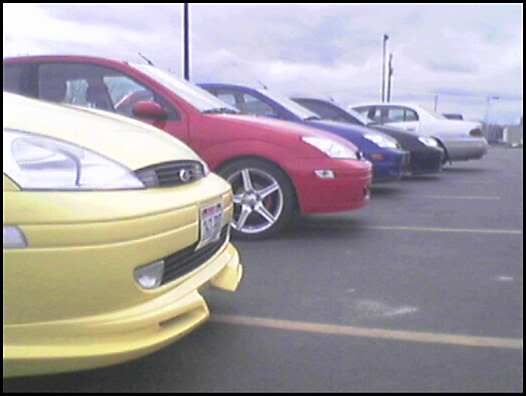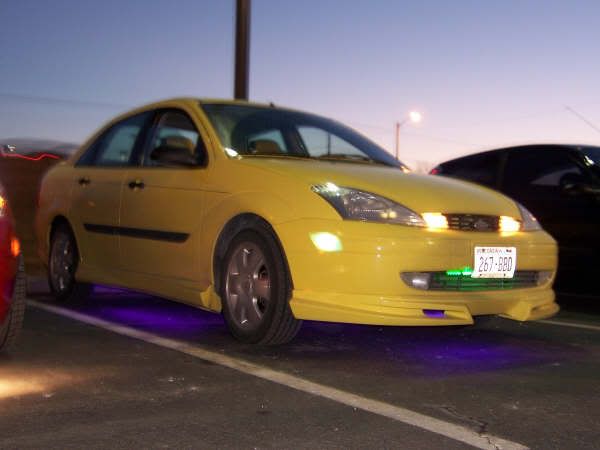 So...... thoughts? Ideas? Suggestions?
Thanks!