Just to get this out of the way...I'm not in ANY WAY associated with www.fashtek.com or any of its employees
Ok, so I really wanted HIDs for my Focus after seeing how well they looked on my friends Audi.
I ordered directly from
www.fashtek.com
last Tuesday at about 8:30 pm. That same night, around 10:40pm I recieved my USPS tracking numbers. They really are the fastest shippers I've ever dealt with. They ship out from Maryland, and with me being in Wisconsin, I figured it would take them about a 4-5 days. Well, Friday morning I recieved my 8000k HID kit.
The install COULD NOT HAVE BEEN EASIER!!! I barely glanced at the directions, and I had the entire kit installed within 20 minites. It really is all PLUG -N- PLAY! The only difficult part is where to mount the two (2) ballasts. They're roughly about the size of a pack of ciggerettes, and are about a 1/2 inch in thickness. After I mounted them, I had them up and running. I ordered the GTECH meaning, you only get HIDs for your LOW BEAMS...and you completely lose your HIGH BEAMS. But honestly, I've driven them in rain, and on roads with absolutely NO street lights, and I didn't find the need at all for HIGH BEAMS. They offer a DUAL HID kit for H4 (9003) but it's about $300.They all have a 1 year warranty aswell. So far tho, I've had nothing but compliments on these, and according to everyone, they all hate driving in front of me lol
HERE'S A VIDEO I MADE:
]
http://video.google.com/videoplay?docid=4385258747485684353
If you decide to order these remember that the Focus uses H4 (9003) for its application.
www.fashtek.com
also offers alot of color tempetures depending on how you want your HIDs to look.
Here are some pics of my HIDs in the box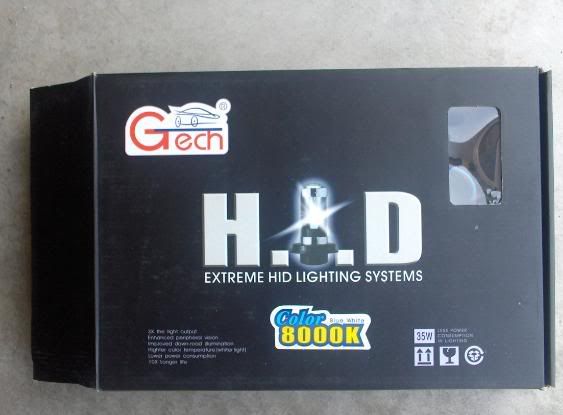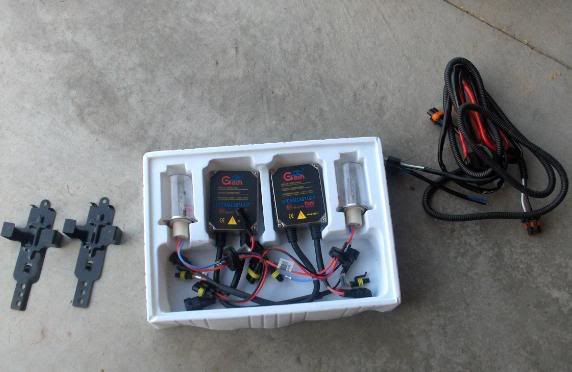 Ballasts mounted
Pictures of the HIDs