Discussion Starter
·
#1
·
So this was asked for. And by request i also felt it could benefit alot of our memebers on FF.
For anyone with something or using what i don't have listed please add your contribution with as much help as possible.
Below are projectors i have used, worked with, seen, or like myself. Enjoy my fellow sex dome drivers.
BTW alot of these pics are from my fav retro store.
Acura TSX-
I use these in mine. The quality is great. If you want a tad more color in the cutoff they are quite easily modable.
These are one of the most commonly used sets of projectors as they are plentiful and work well. They bear a D2S HID. And offer no highbeam feature.
Valeo Low Beams-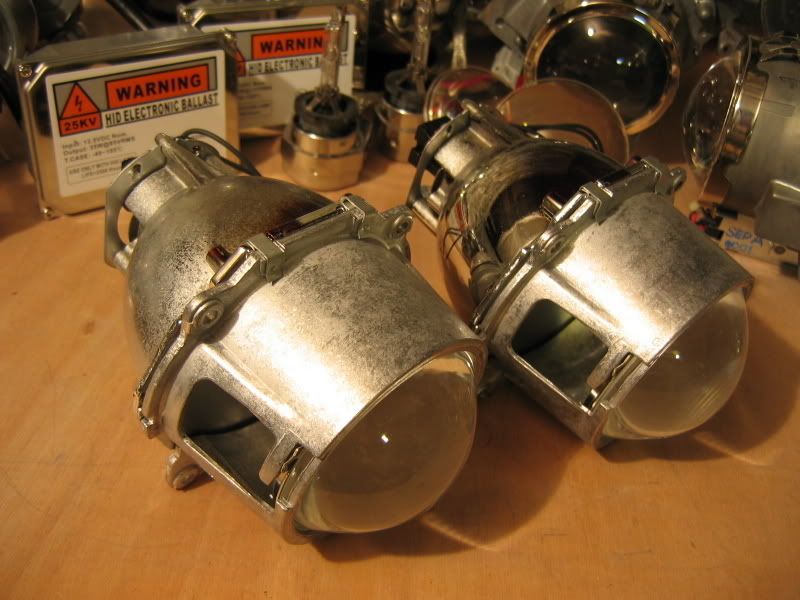 I have a set of these i used for a fellow fantic. Amazing build quality. could mod them in like 5 mins. And brillant cut off and throw. They also fit the typical 2.5-3 inch shroud.
Valeo might be seen as second rate but they do alot of stock tails and such on cars like saturn and so forth.
E55 Bixenon-
Typically used in mercedes some BMW and caddies. They are made by hella which ties them into some top of the line stuff already. We used them on a 240sx silvia swap retro and i almost cried at night.
These are another big projector used in the retro world. Excellent build and a quality clear lens.
The projectors used in the MACH's and the Hella headlights i believe to be the same. They IMO are decent. The ones listed IMHO are far better as they present the Z cutoff that most look for vs the cut off like this ___/. I hate that and for a high end headlight i think it's silly.
Anymore add them. I will be retro fitting a set of audi headlights with a set of E45 BMW bi-xenon soon. Will update as needed.