Discussion Starter
·
#1
·
Welp, I finally took the challange head on and did it. With the help of
Missourileo
, I was able to take care of the timeing belt, tensioner, and idler pulley...as well as water pump. While I was in there I noticed my serpetine belt got slashed by a tiny rock that was stuck to the tensioner pulley, so I replaced that too. Here are some very random pics, feel free to use these in any kind of write up may have.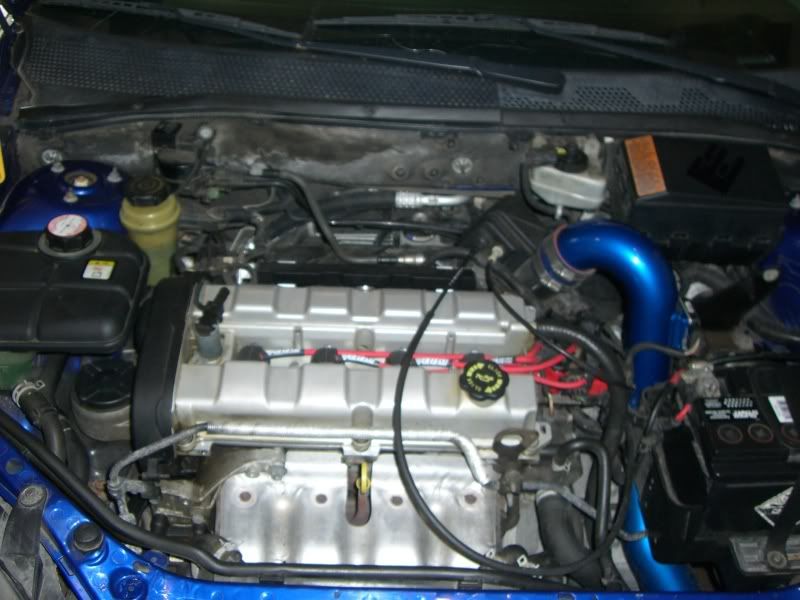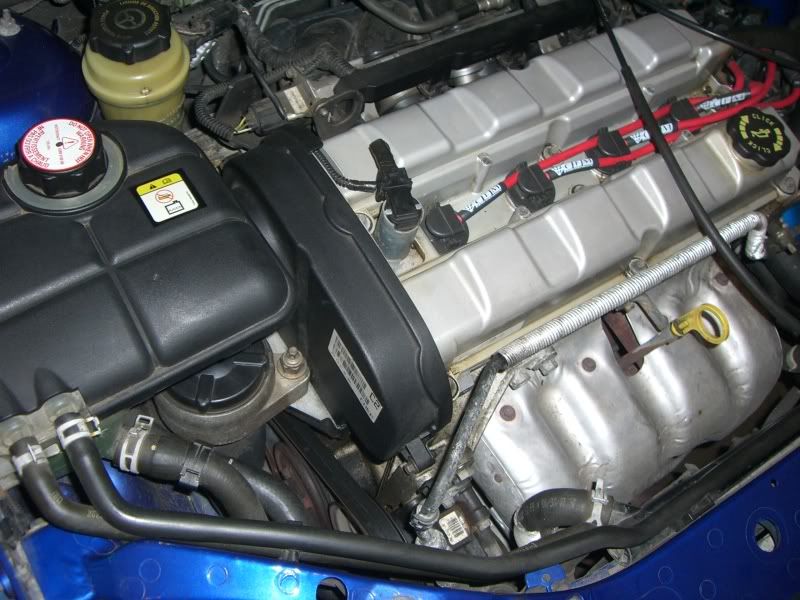 old belt but new water pump installed, they sure didn't leave any room in there to play around. Found myself raising and lowering the jack to get things out. You can see residue on the bracket the power sterring is attached to...not sure if its from water pump or power steering pump![
] Just have to monitor it!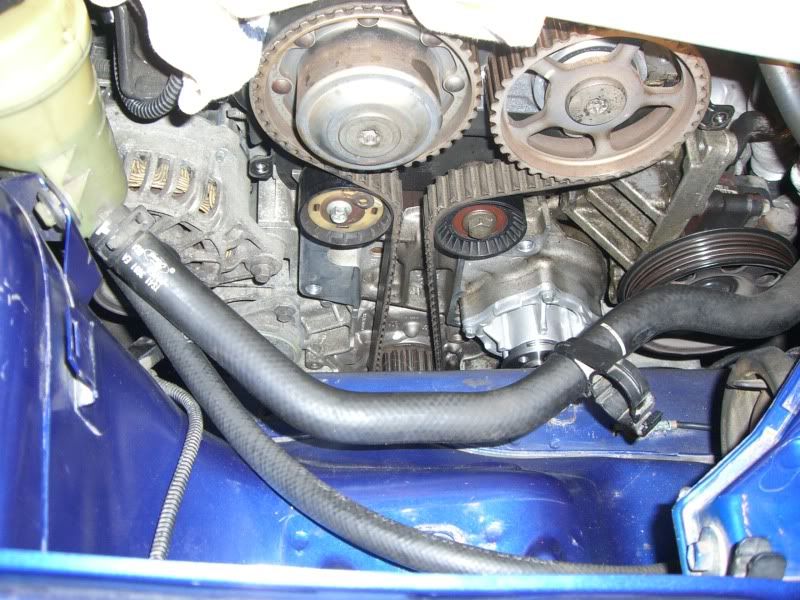 All the covers cleaned up and ready for install.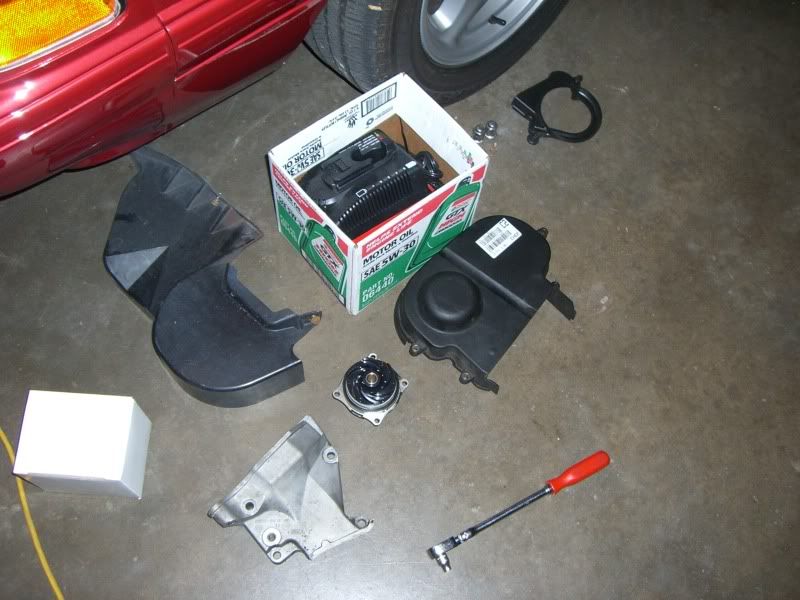 This is the only wear I see in the timing belt, as it has been rubbing on the aluminum cover, or something...IDK. It was still a lot of fun to tear into the car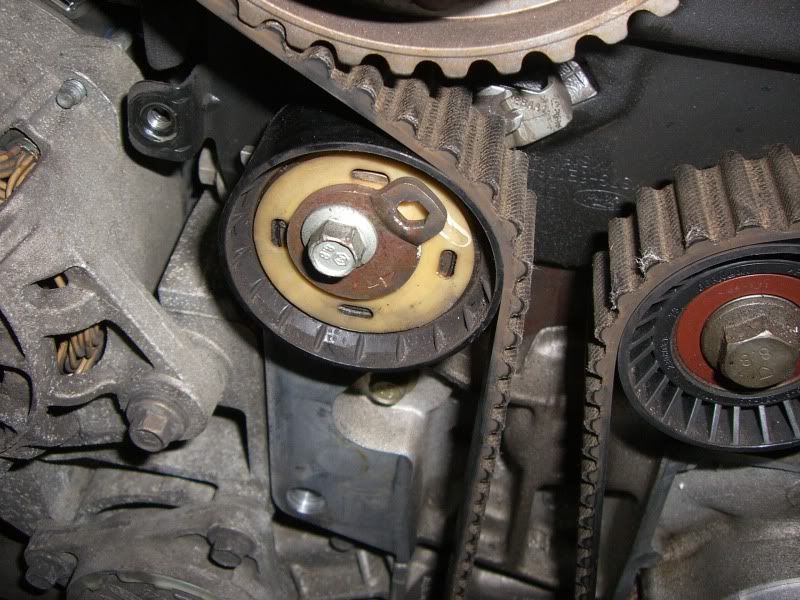 Weird timing belt tensioner pully:
Crank picture
Ready for the new goods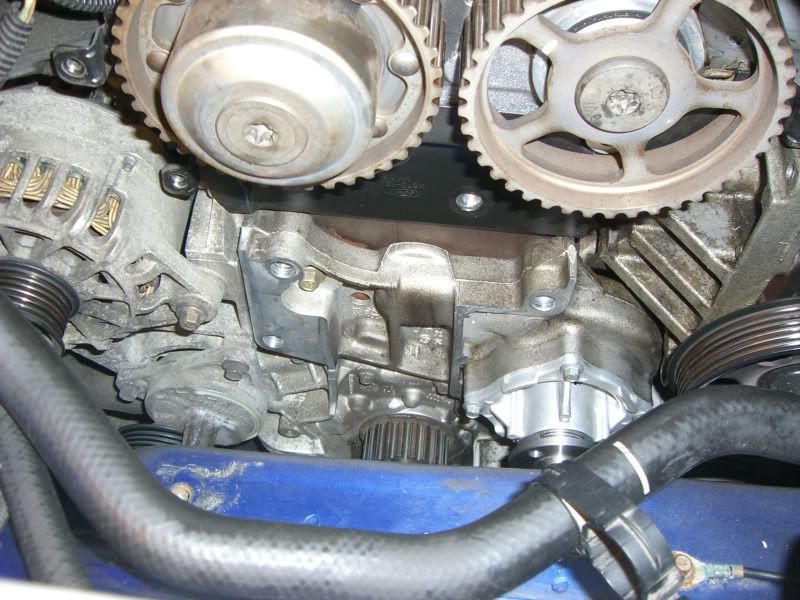 new stuff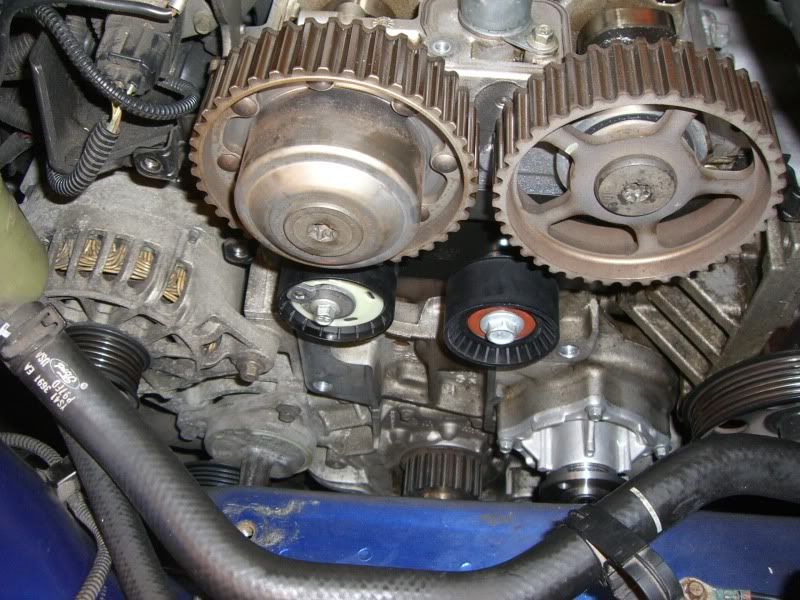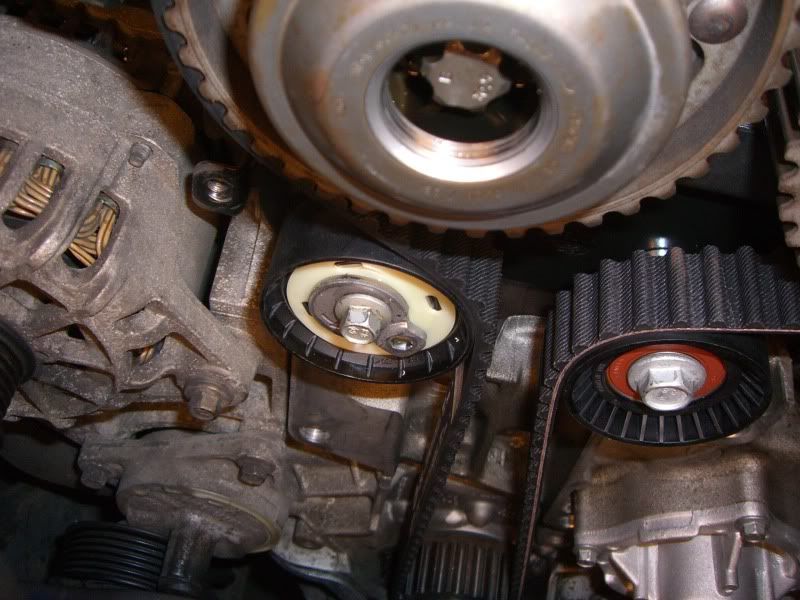 And I leave u with this