So 2 months ago I was given this (insane) brilliant idea to take a Zetec motor and make it RWD. So I did what anyone "normal" would do I took this idea and began to Google how I could make it a reality! Some time into my search I found an old thread right here on FocusFanatics (don't remember link) where it was said that - you could use an OMC boat adapter which bolts up to a Zetec block on one side and then a small block Chevy on the other side. So with that in mind I started to scavenge for parts! Ideally, I wanted to use a Ford transmission so the T-5 was my go-to since I could use a Town Car drive shaft that shortened to fit, I will say this had its own challenges. For this build I also needed a small block Chevy Bell Housing that had the Ford T-5 bolt pattern. After some digging, I found out that a Jeep CJ7 bell housing was exactly what I needed! Few days later got the plate and it bolted flawlessly to the OMC adapter!
Shortly after I encountered a few slight step backs, but it was no worry. The diameter of the Input Shaft Bearing Retainer was a few millimeters too big and wouldn't fit inside the bell housing. This was an easy fix, I just took it to the machine shop and had it shaved down those few millimeters. So after a few days of waiting, I got the call from the guy to pick up my parts I was so excited to do my first mock up! All in all the fitment turned out to be pretty damn good. Also, I knew I needed to get the Input Shaft turned down to fit inside the Crankshaft but I wanted to see how off the fitment was before I sent it out to be trimmed. That said, it wont be long until I have the Input Shaft trimmed down and then test it with the Shaft and Clutch-Disk I plan to run.
Another issue we had, was when we went to drop the head onto the block. It was bumping on the adapter! This was unexpected but with the help of a grinder we trimmed part of the adapter plate, take off a little bit of material on the head, were able to clear the block and have 1-2mm of extra space. Keep in mind we had to be very careful and not to ruin the mating surface so cut into a water jacket. As of right now, this is up-to-date on the progress. I'll try to keep this updated as much as I can.
Below are all the pictures of the progress.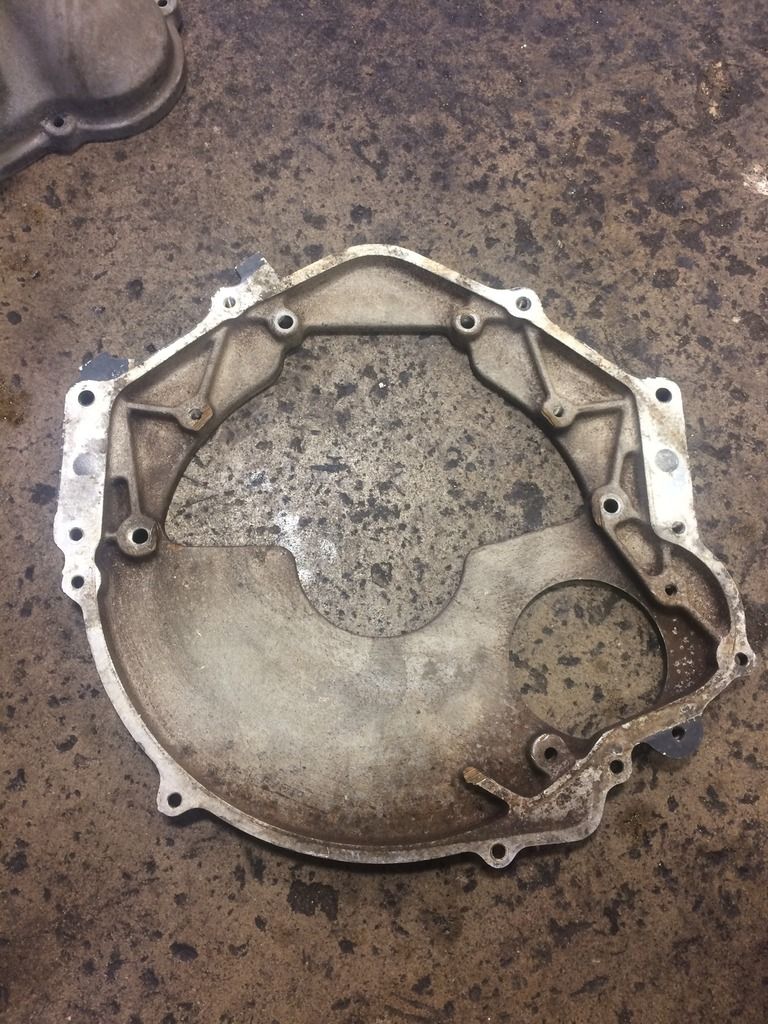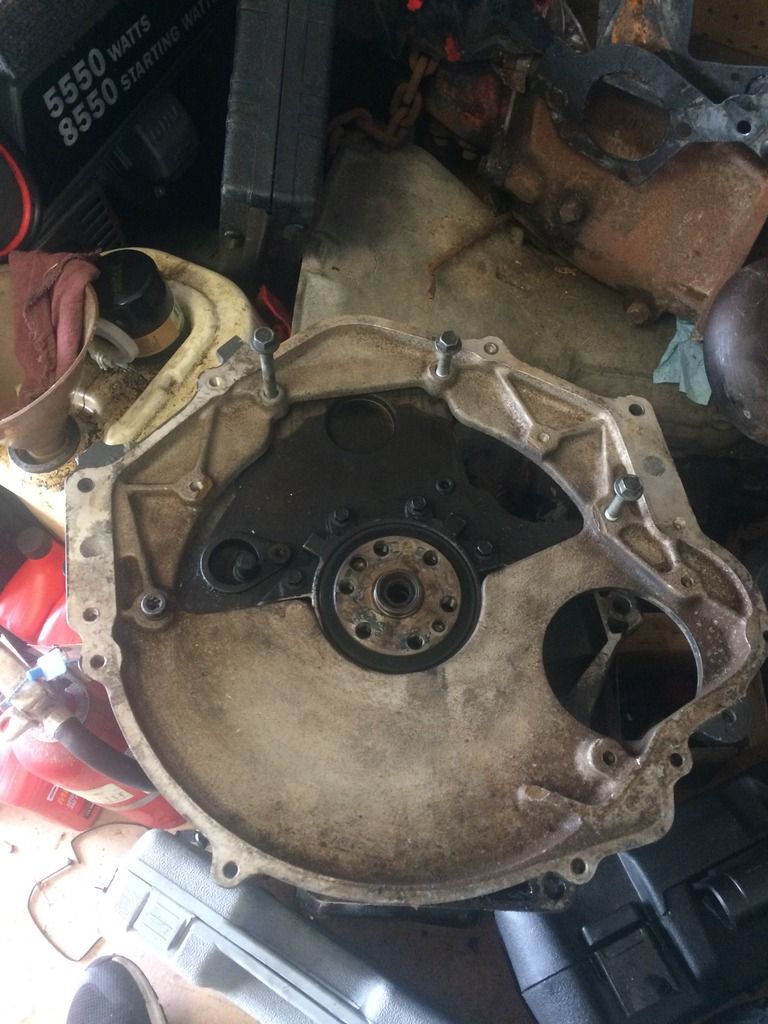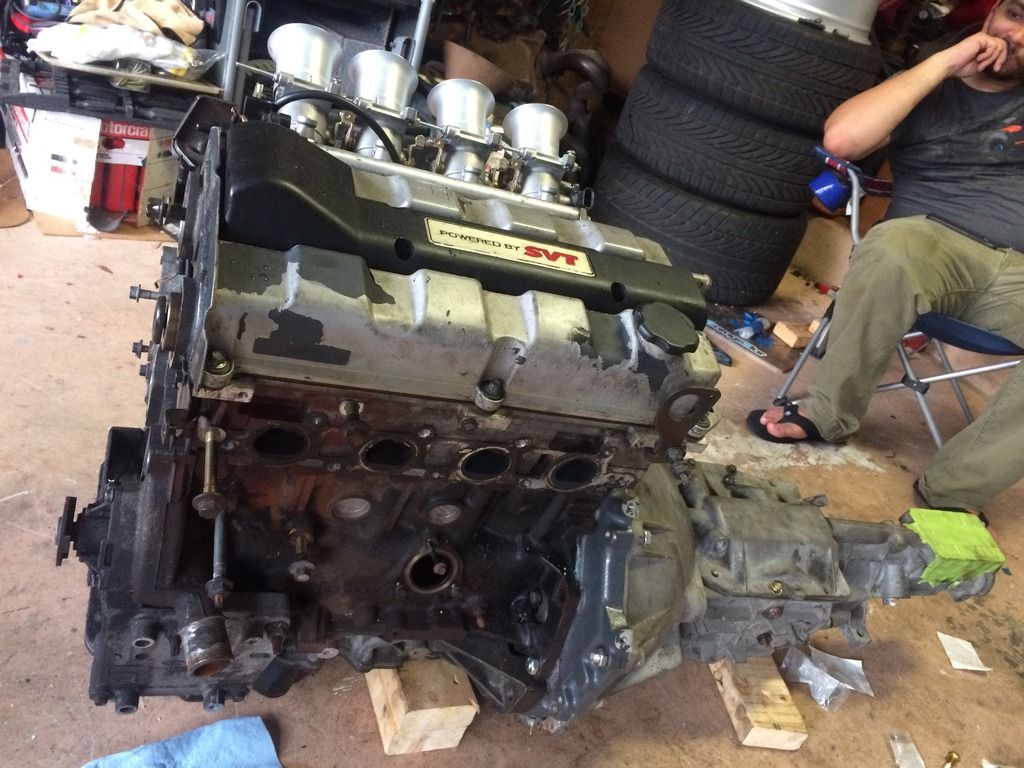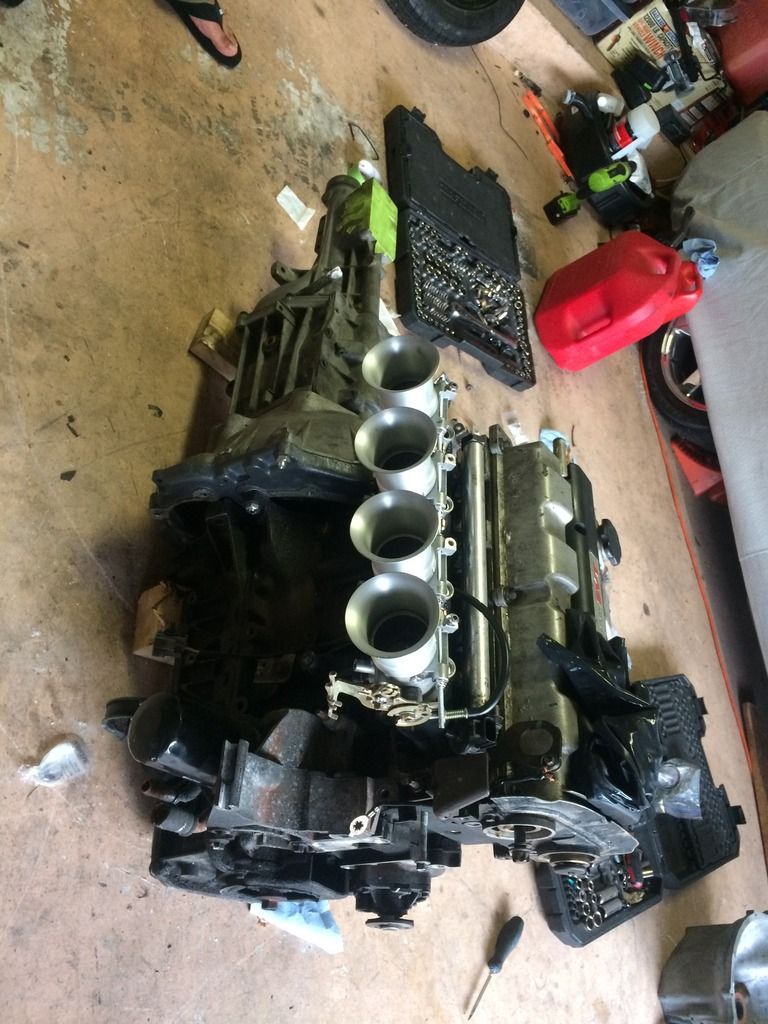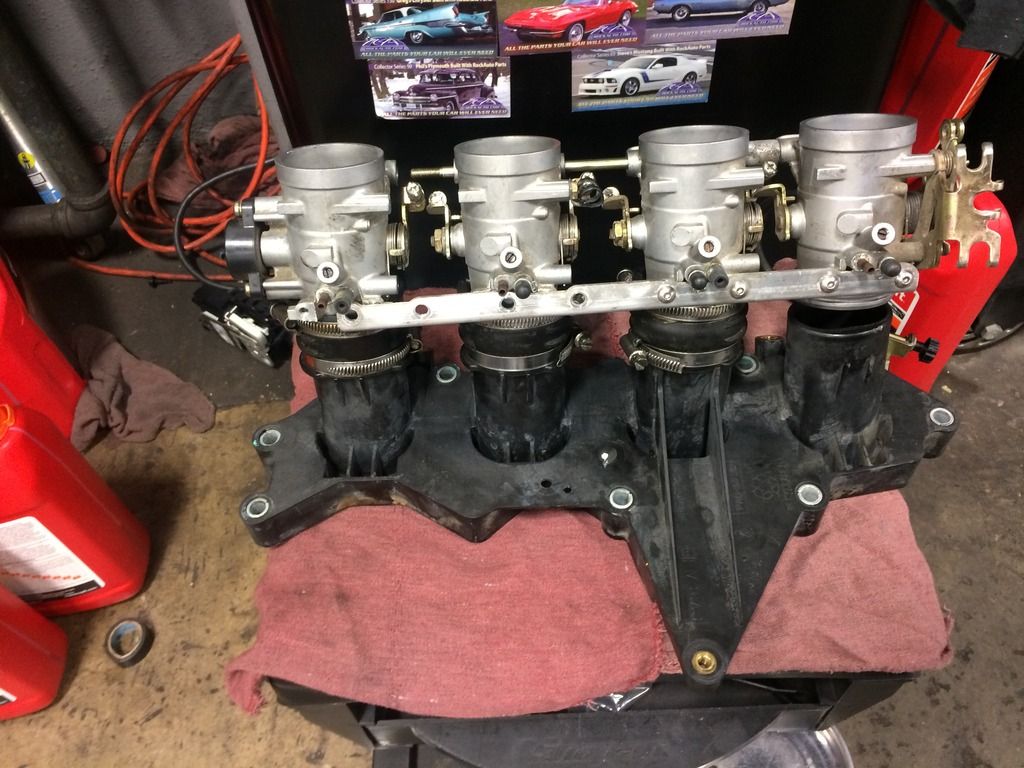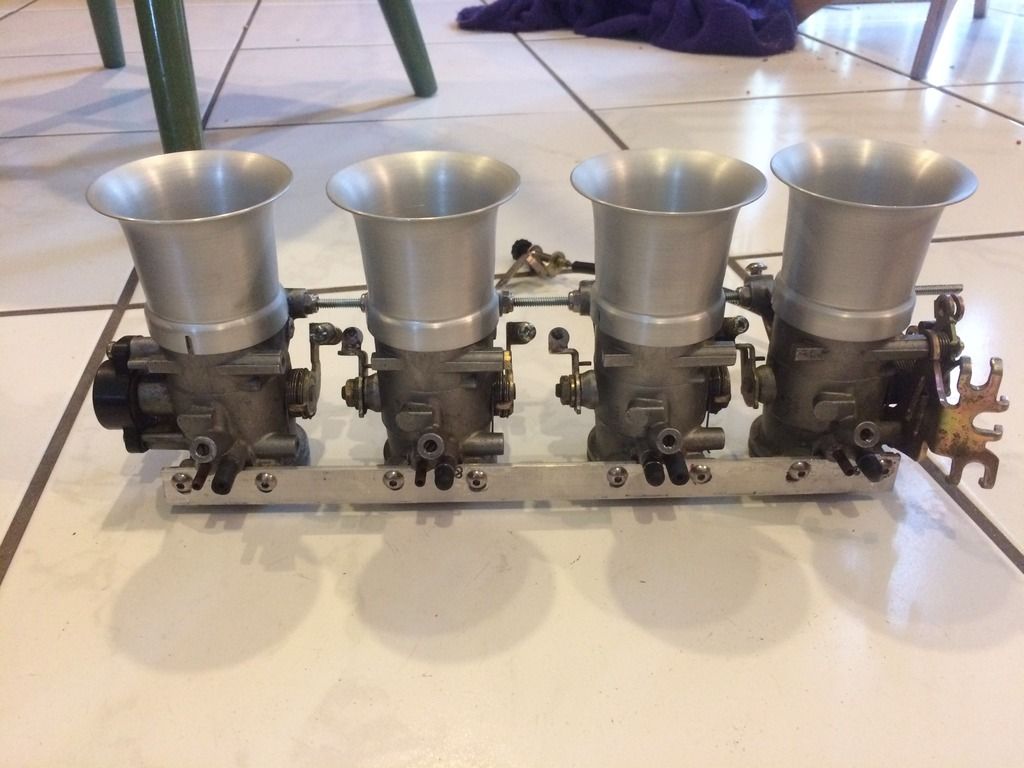 Now this is the car that will go under construction.
thumbnail_IMG_9094
by
Nestor Rosario
, on Flickr
thumbnail_IMG_9093
by
Nestor Rosario
, on Flickr
thumbnail_IMG_1305
by
Nestor Rosario
, on Flickr
thumbnail_IMG_9082
by
Nestor Rosario
, on Flickr