So I'm finally getting around to posting pics of my Focus, It's a work in progress, unfortunately it hasn't progressed very far, lemme know what you think.
I just recently installed the clear corners, I just neet to get a grille with clear turns, and find some amber bulbs that have the chrome coating so they don't show through the clear corners, I don't know if you can see it. I remember seeing a site on here that had that sort of thing, but it's long gone. Anybody know where I may be able to find some?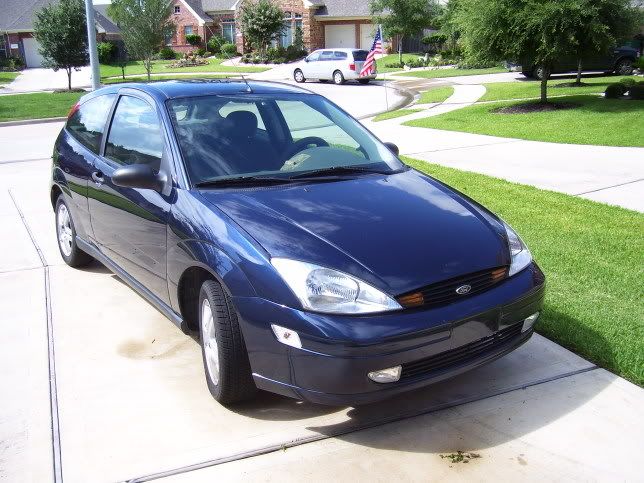 This would be her backside, I'm not sure what brand the muffler is, but it was there when I bought the car, a different view is next.
I didn't realise my feet were in view when I took this but oh well. The muffler closer, carbon fiber wrapped, with a surprisingly low tone, I had a neighbor ask what I had under the hood, cause he thought I had a V8 crammed in there (I wish).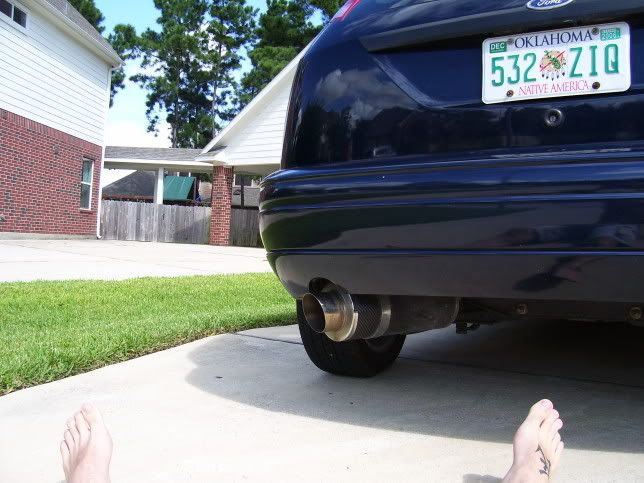 The mass of fiberglass on the dash is going to be the resting spot for my radar detector hardwired into the fusepanel, I just havent had time to finish it lately, and I painted the A/C bezels just to see how it turned out, and I know the green doesn't exactly go right now, but it eventually will.
Here's the hatch with my custom box, again not finished, still needs much sanding, and paint, but I got impatient not having any beats.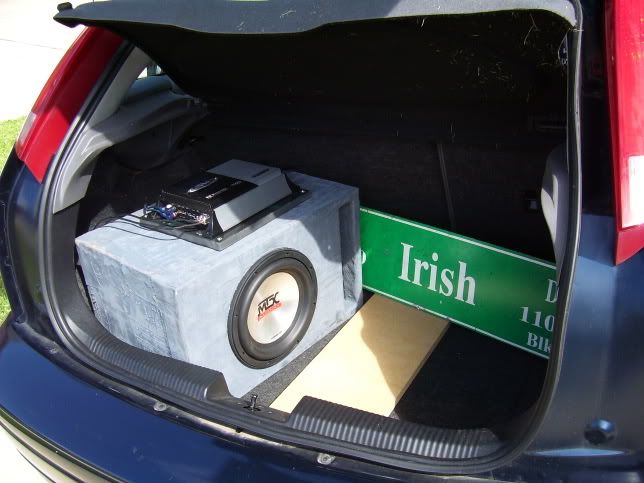 Lastly the mostly stock engine bay with the K&N SRI.
As you can see, she's mostly stock, but I love her just the same, lemme know what you think.