Well It has taken me awhile to get this done.. Those who when to Focus Fest and Some GumpCrew Meets know how bad the fading was.. Now its all over..[clap]
It only Cost me 250 Bucks! Awesome Price and turned out great..
First Ill show you the hood.. The Car is Filthy because its been sitting in the Garage for over a week and wasnt washed before that in a week.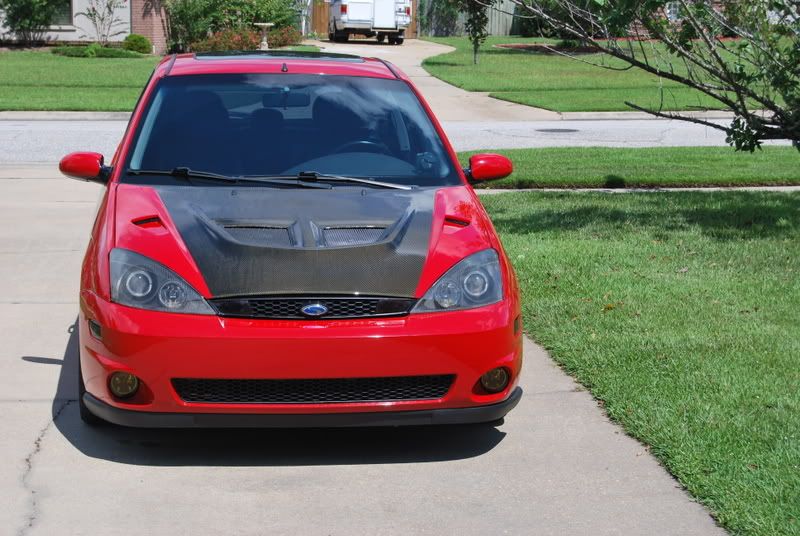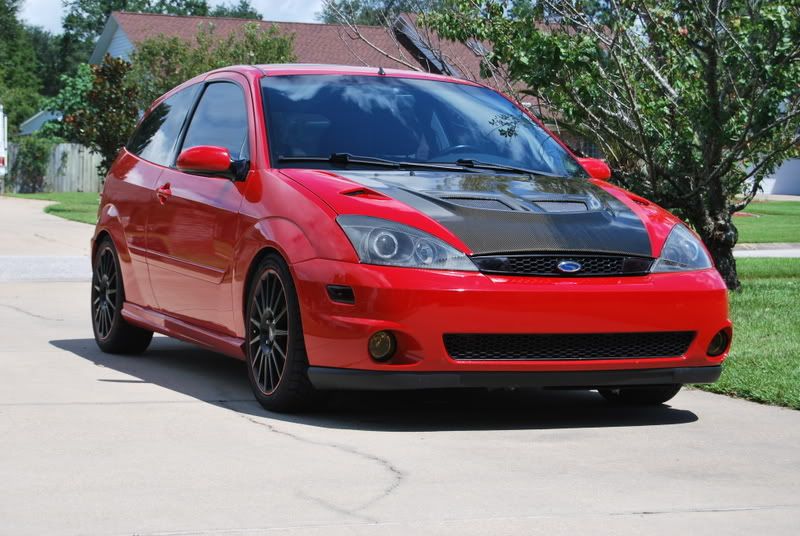 My New intake custom from
[email protected]
Man what a difference.. If you can get your hands on one I would do it....(and I did)
Here is the HUGE scoop off a powerstrock motor.. mounted to the lower radiator support. Sticks just bellow the bumper..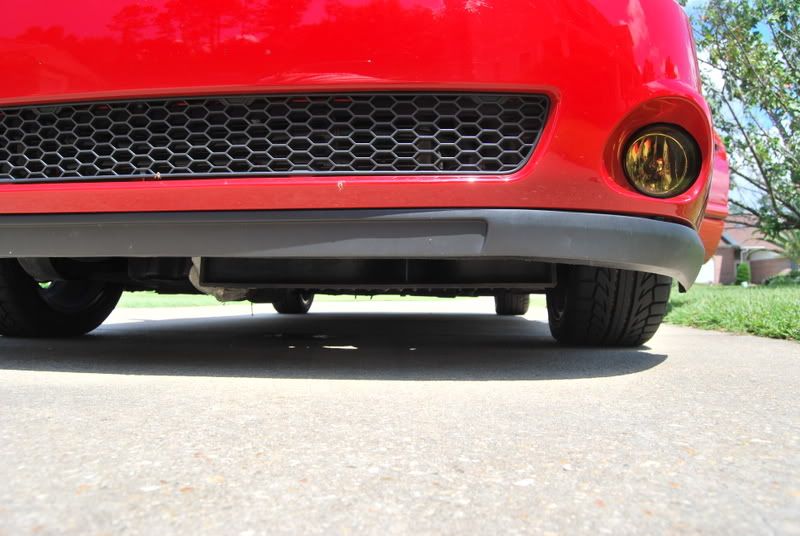 Connects right to the SVT Airbox.. WOOT..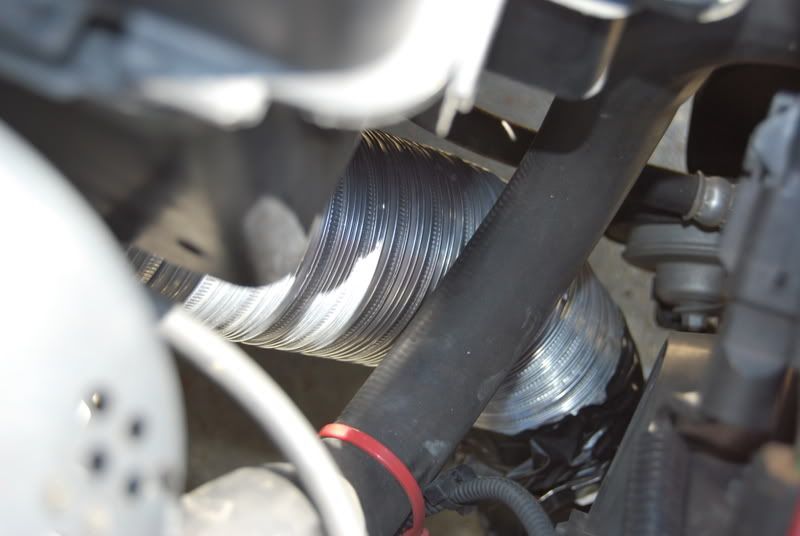 And my stock box with a K&N panel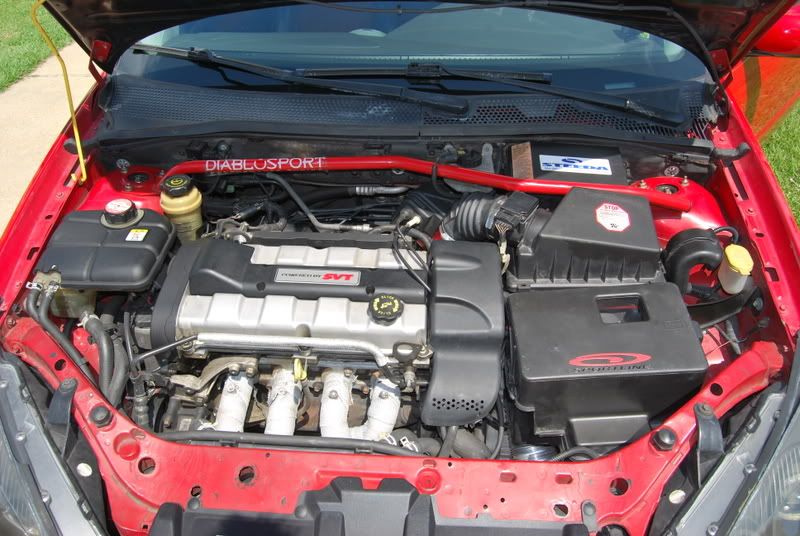 Thanks for Lookin.. Let me know what you think.
BTW: These were taken during Tropical Storm Fay (eyeroll)