The person parting this car is me. I'm located in Pittsburgh, PA. The best way to reach me is through the PM feature on this website.
*DISCLAIMERS: This is not the place to get bent out of shape about me parting out this car. Please don't waste my time if you don't have the money or any intention of buying parts. My time is limited and valuable. I WILL NOT split up or take apart large items to give you that one piece that you're having a hard time finding. Don't ask.
Okay, now that that's over. I'm parting out a 2003 Focus SVT Comp Orange. The car has 97k miles on it, but has a blown bottom end, but the head is still in tact. Parts below show the pickup price and the shipped price. Let me know if you need anything not listed. Thanks.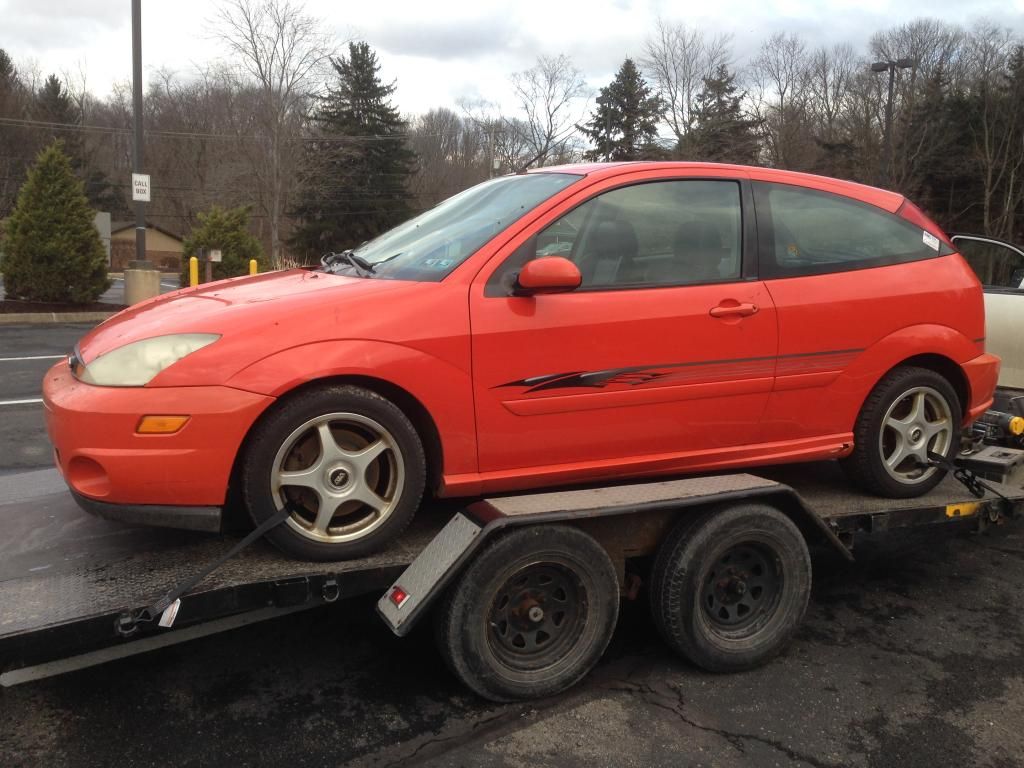 Part/Price/Price Shipped
Recaros SOLD SOLD
EAP Door Panels (front and rear) 150 200
Engine, bottom end, no sensors/accessories (97k Miles spun bearing) 100 200
Getrag 6 Speed Trans (93k miles) 200 350
SVT Intake Mani 100 125
SVT Throttle Body 30 35
SVT Header 100 150
SVT Cat/Flexpipe 150 200
VCT sensor 70 75
Front Brake Setup (Rusty Calipers for core, includes sensors) 200 250
Rear Brake Setup (New Caliper, New Rotors, Pads, Newer Ebrake cables) 300 350
Side Skirts Caps (skirts damaged SOLD
ASA Wheels (17" with snow tires) 250 400
Shift Cables 40 45
Suspension, 93k miles, maybe worthless 50 75
Fuel Rail/Injectors plus sensors 50 60
Spoiler 50 70
Airbox with Snorkel SOLD
MAF SOLD
Power steering pump 40 50
Starter 25 35
Alternator 30 40
SVT pedals SOLD SOLD
Rear Bumper 150 ASK
Hatch Cover 20 35
Front Bumper SOLD
Mirrors SOLD
Sub and Amp 60 75
Axles 60 90
HVAC Controls 40 50
Fuel Pump Sensors 30 35
Trim Pieces (door and side) 50 65
Glossy Pillars and Triangles 35 45
Cluster (93k miles) SOLD
Steering Wheel sans Airbag 70 80
Fuel Pump 80 100
Console w/ cupholders, shift boots, switches 50 75
Machs w/ plugs SOLD
Upper Grill SOLD