SO, long story short, I inherited a 2001 Ford Focus ZX3 from my aunt who no longer lives in the states. The car is still awaiting registration, so I could not take it anywhere to get a checkup.In my excitement of having my own car, and it being a focus, I have driven it around my neighborhood several times. Through this I see that the car is far from perfect.
So my aunt actually bought this car secondhand form some people who tried fixing it up themselves. Not sure about the details, but the wheel alignment is off, the car is as loud as can be, and when it is started the whole car shakes vigorously and the surrounding area smells of gasoline.
I had a friend look at it, and he showed me somethings he thought might be the issues. Until I can personally visit a mechanic, I would love to indulge in the knowledge of the Ford experts on this forum.
Ok, so my friend pointed out several things, first the car is very low. The muffler under the car is only 1-2 inches from the ground:
We think this has been scraped or broken, thus leading to the loud nature of the car.
Second, this thing needs to pass a smog test if it's going to be registered, so I have some questions about the catalytic converter, and whether or not it is here or if it is even necessary.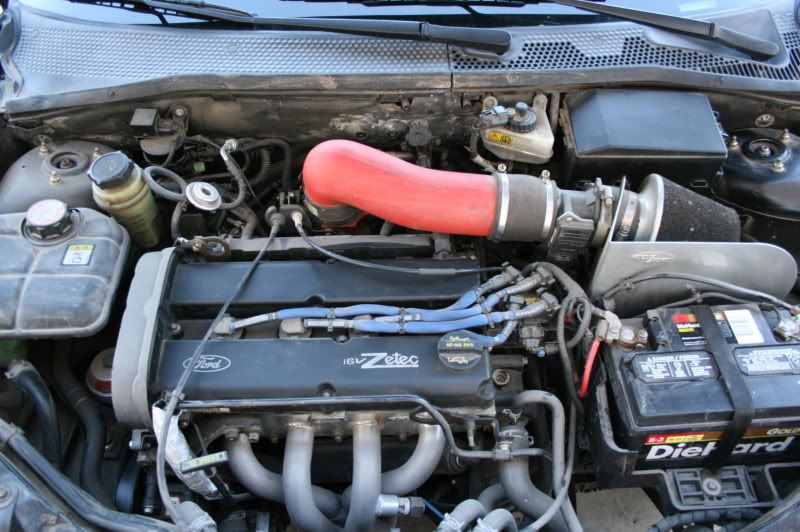 Also, the air filter (the orange redish tube) seems to be sub-standard. Not sure if this should be replaced entirely or what.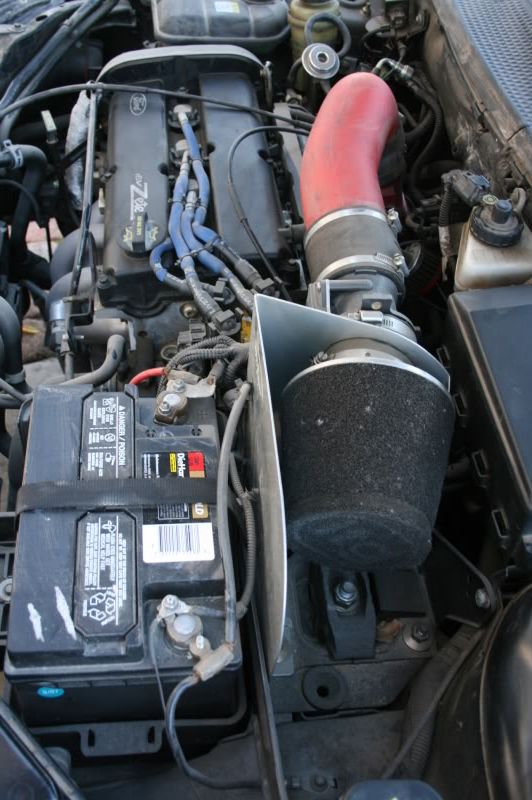 Finally, my rear bumber has been scratched excesively (not sure why)
Anyways, itlooks liek someone attempted a design, but failed, and then sanded the whole area. I'm not sure what it is, but I would like to fix it. I need to know if I need an entirely new bumper, or if it could be repainted somehow.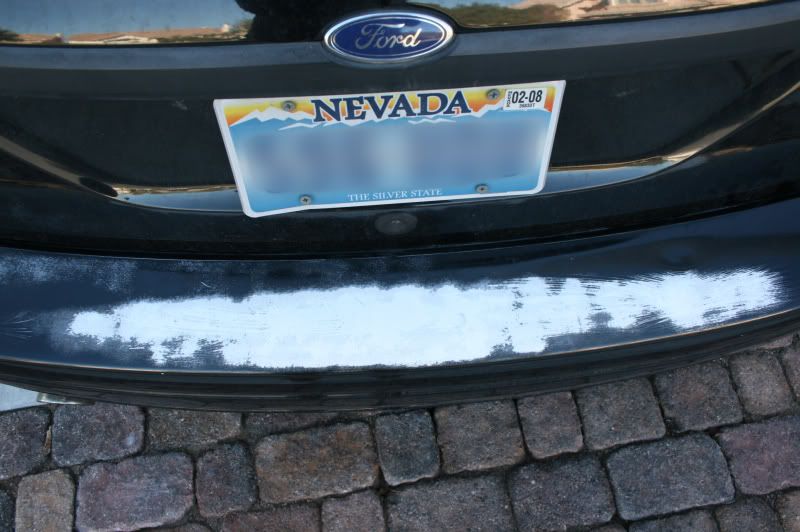 To anyone that helps, THANK YOU so much. This is the first car that is actually mine, and I want to make sure it's running correctly. If you guys have any suggestions on what needs to be changed, it would be greatly appreciated.
-Cédric