Discussion Starter
•
#1
•
Hello my fellow focusfanatics! I have never done a showroom thread before, thought I would contribute. Here is my Stewie (think family guy, inocent on the outside, pure evil inside) after just getting washed.
Only exterior mods are:
20% tint all around (4% rear hatch window)
svt complete suspension swap
self made shorty antenna
And thats it for the show on the outside. I would have more pics because I LOVE this little car, but the only camera is my phone (phone pics FTL) and the temperature outside is approximatly frigid.
Anyways, just thought I would share.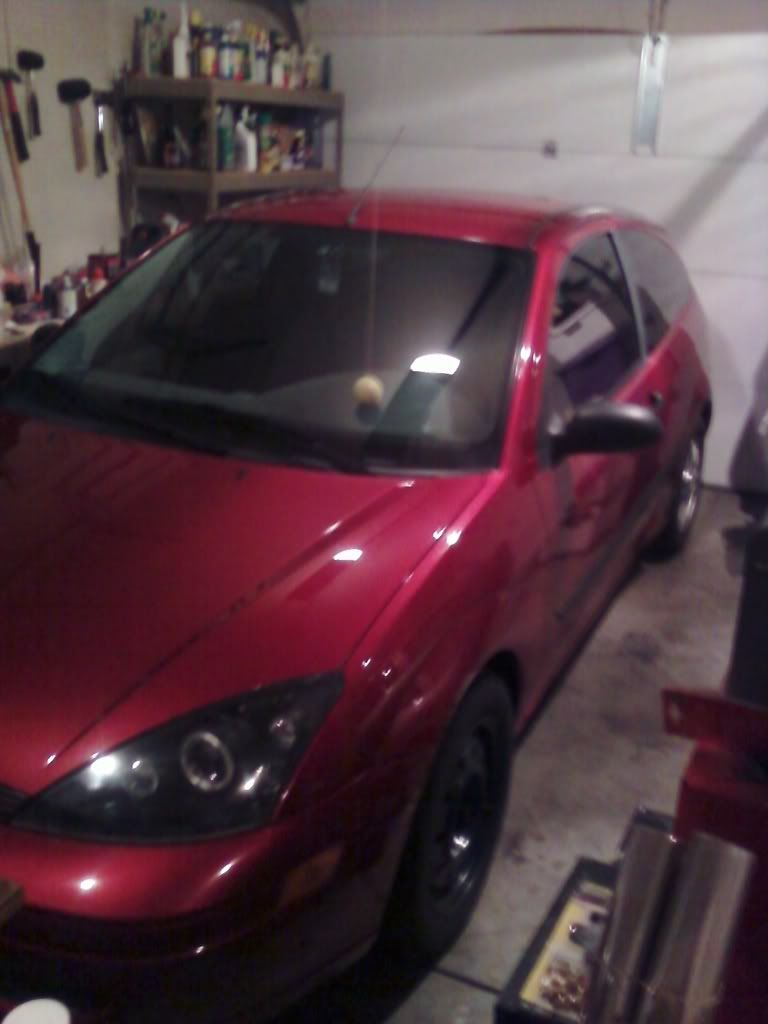 I have to show my first car: 2001 Escort SE with the spi and automatic.
Also, does anyone know what color code my Stewie is? I would like to paint my mirror caps in a few weeks, and if it goes well then I will think about doing the rest of the black plastic trim.
Thanks for checking in!