Discussion Starter
·
#1
·
Hi all,
Definitely, not new to Ford. However, I am new to this platform, and this is my first Ford 4 cylinder. Spent most my time with SHO's and Mustangs.
I sold my daily driver a couple weeks ago(04 SRT-4). Was going to turn the garage queen into a daily(never seen rain or snow). Then thought if I could find something nice for decent money, I'd go that route. A tad sophisticated, then a yellow, gurgling, popping neon. The SVT Focus and SVT contour came to mind as others. Came across an ad with no pictures for a 2002 SVT Focus with only 29K original miles. Checked it out that weekend and agreed to buy it that day. Details of the car below.
29,015 Actual Miles
1-owner
Silver with Red/Blk int
100% Bone stock
No Accidents or paint work
Garage kept
Options:
Audiophile Pkg
Winter Pkg
Moonroof
Also came with a like new winter wheel/ blizzak tire set.
My friend, put the condition of the SVT best. "It's as if you got in a Delorean, went back to 2003 and bought the car when it was a year old."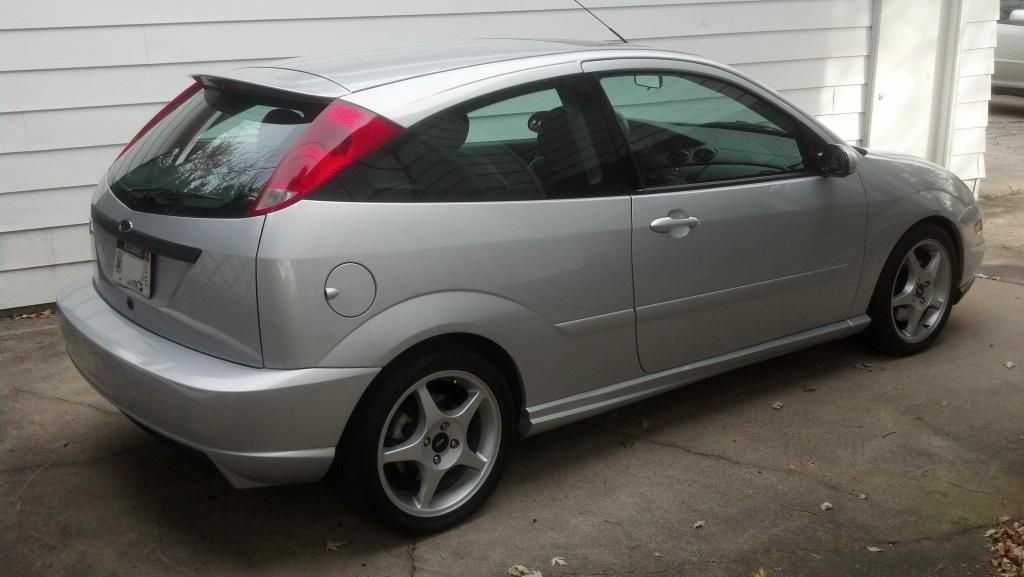 Since it is my daily...I am going to keep it simple as my last SRT was.
Already ordered MSD wires and an AFE pro-dry S. About to order, all the parts needed for a timing belt change. At 12 years old, I'd rather be safe then sorry. Still on the fence to what plugs to buy. Factory Plats or the Copper ones.
Besides that, all I would like to do is a set of HIDs, maybe a solution for a center armrest, and perhaps a steeda STS.
Overall, I prefer it as a daily over my SRT-4. I will miss the power though.
Anything I should look out for or any additional preventive maintenance, let me know. thanks.