Well my name is Adam, I current have an escort that I am in the process of boosting, I am from northern IL in Chicago. I am open for suggestions or advice, It is VERY welcome!
THE DAY I GOT IT 7/27/2010
Well Here she is:
Year:
2002
Color:
Silver
Mileage:
122k
Trans:
MTX 5spd
Interior:
Charcoal
Options:

-Cruise Control
-Power Mirrors
-A/C​
Mod List:
Legend:
Red:
Not Ordered / Future Mod
Yellow:
Parts Ordered / Install Process ( an "*" at the end of the item means its been received)
Green:
Installed / On The Car
Footwell Neon
98 Valve Cover*
S/R Struts*
Energy Suspension Motor Mount Inserts
Red LED Cluster
Knock Mod
Projector Headlights
Mfactory LSD
ACT Stage III Clutch
Custom Short Throw Shifter
Gauges:

Wideband
Boost/Vac*
Volts*​
Turbo Kit:
T3 Borg Warner (.63 trim)*
Ebay Greddy Type S BOV*
Tial Wastegate w/10 psi spring*
Gaskets*
Ebay Intercooler*
Zeitronix Wideband*
Intercooler Piping and Couplers*
Oil Feed Fittings*
Oil Return Fittings*
42# Injectors*
Xcal 2 SCT Flasher*
Diablo Motorsports MAFia F7373*
Foam Mushroom Filter*
3" MAF tube for Blow Thru MAF*
Small Yellow Tial Wastegate Spring (3psi)
SVT Focus Green Top Fuel Pump (255lph)
-10AN oil return bung welded to oil pan*
Radiator Fans (two 10" pushers)
Get wastegate dump welded into downpipe
Custom Borla Exhaust (w/ 24" resinator and 18" muffler)
Oil Catch Can

​
Nice headlights
MMM Charcoal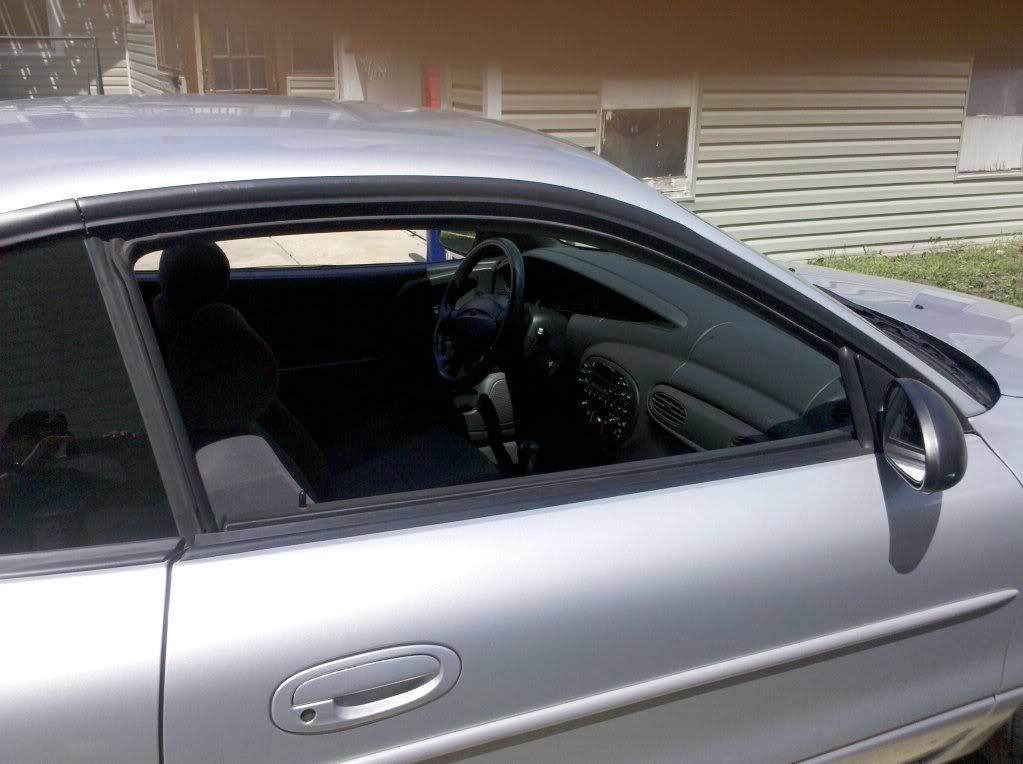 Some rear end action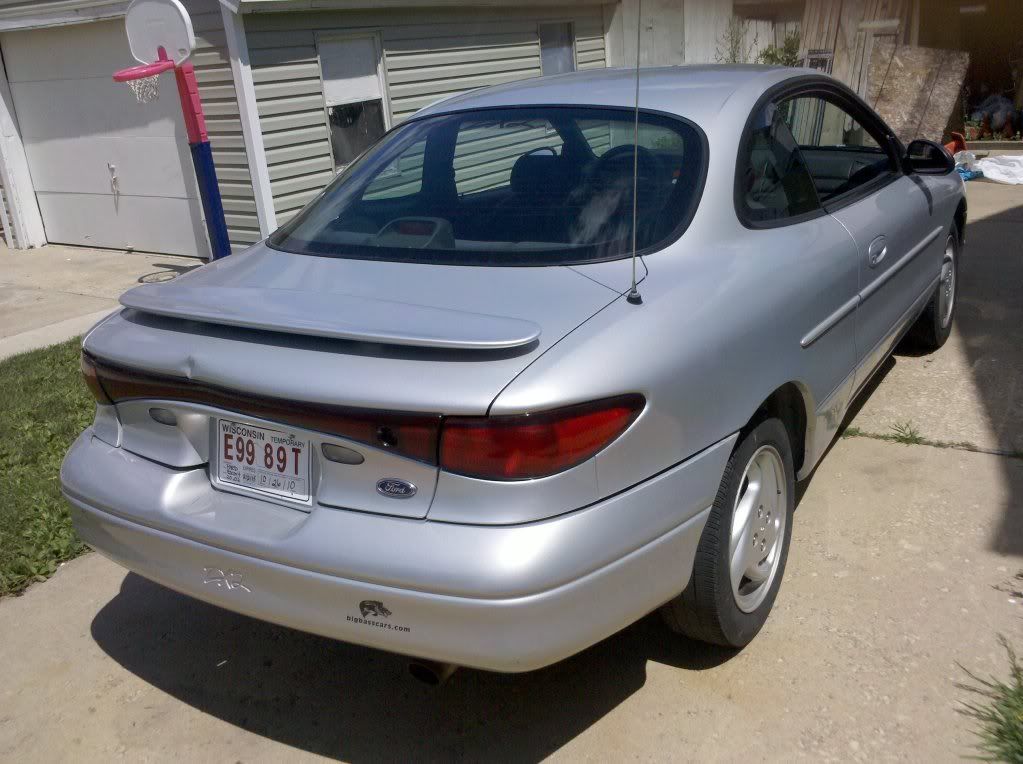 GAUGE PLACEMENT 8/4/2010
Im Thinking of mounting my AFR, and Boost/Vac gauges here, the other will be down in the cubby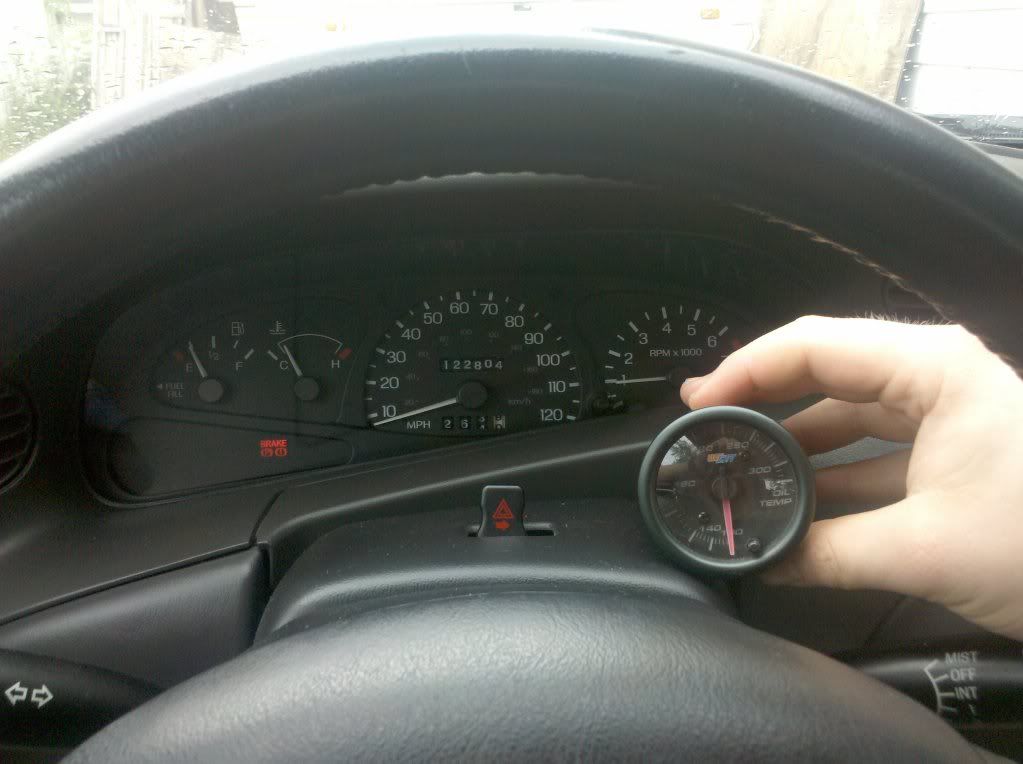 Cluster To RED 8/9/2010
Took about an hour to scrap off the green tint off but was pretty easy, had ben help. the picture doesnt do it justice
Projector Headlights 8/13/2010
Worth Every penny, one small hi-cup, the passenger side headlight isnt aligned correctly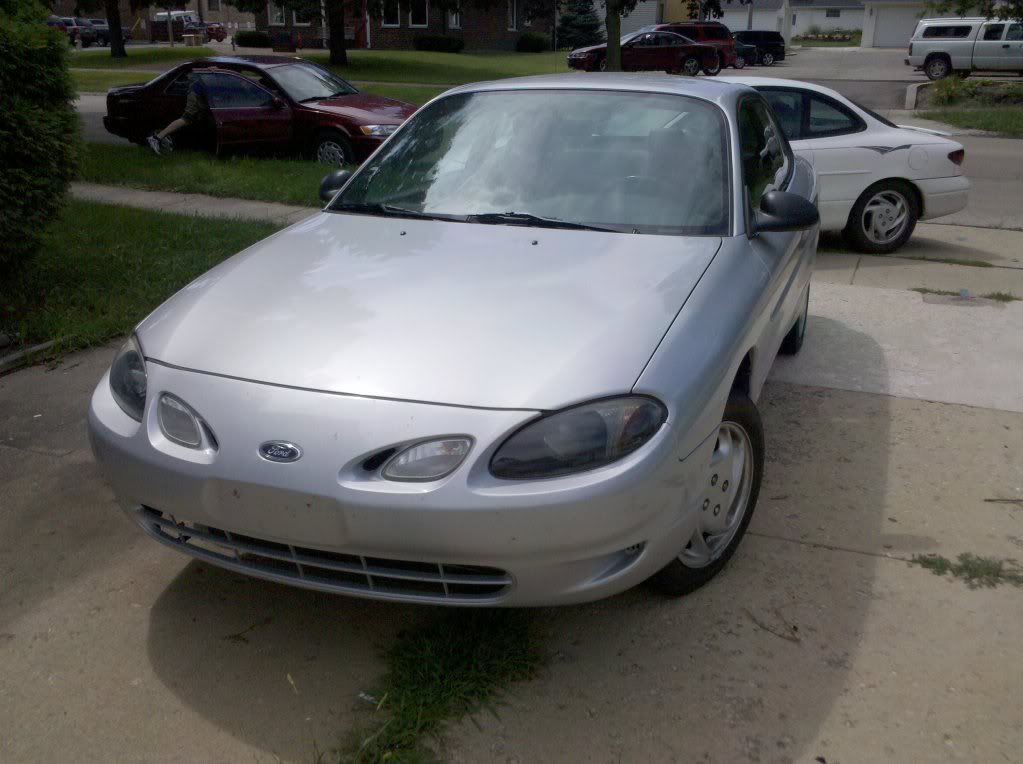 The Boost Has Arrived! 6/23/2011
Well after switching back and forth between my Rx7 and my escort, I had finally come to the conclusion that I will need MASSIVE amounts of money to even get my rx7 up and running where I want it to be so I switched back to my escort for now. So the Boost has arrived, I ordered a partial turbo kit from Underclassmen (aaron). now I am working on turning that into a full kit here is the manifold and turbo!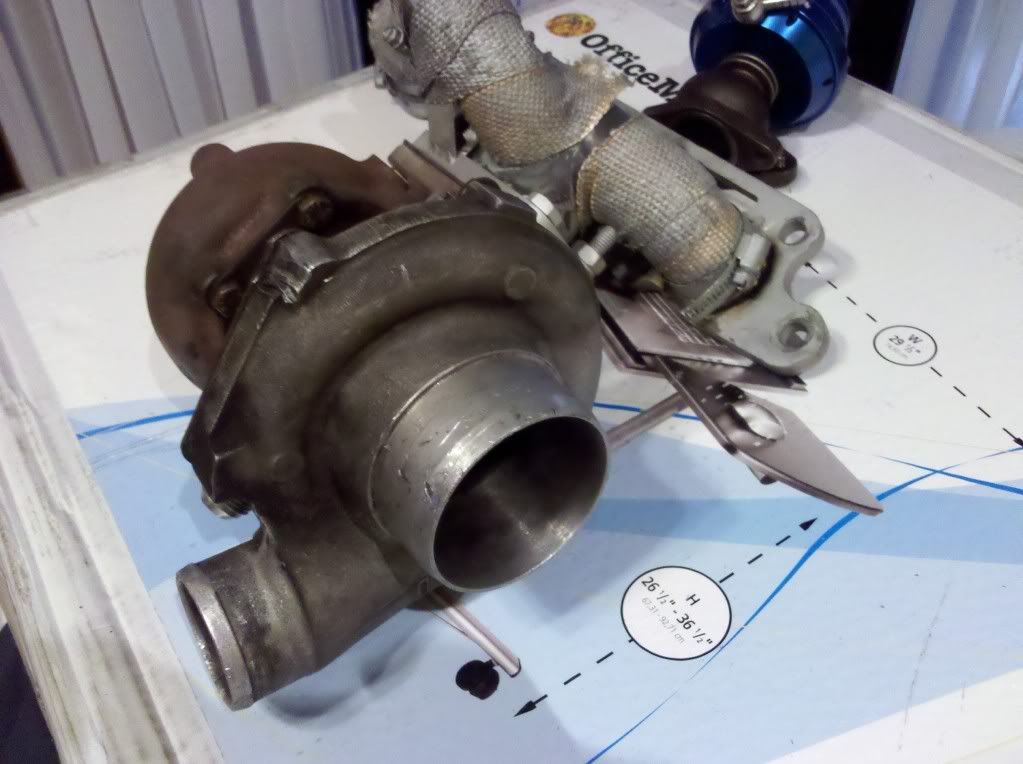 More Parts:
3" to 2.5" Reducers for MAF tube with 3" T-bolt Clamps (I need to order some 3" piping to Straighten out the air flow for the MAF to read)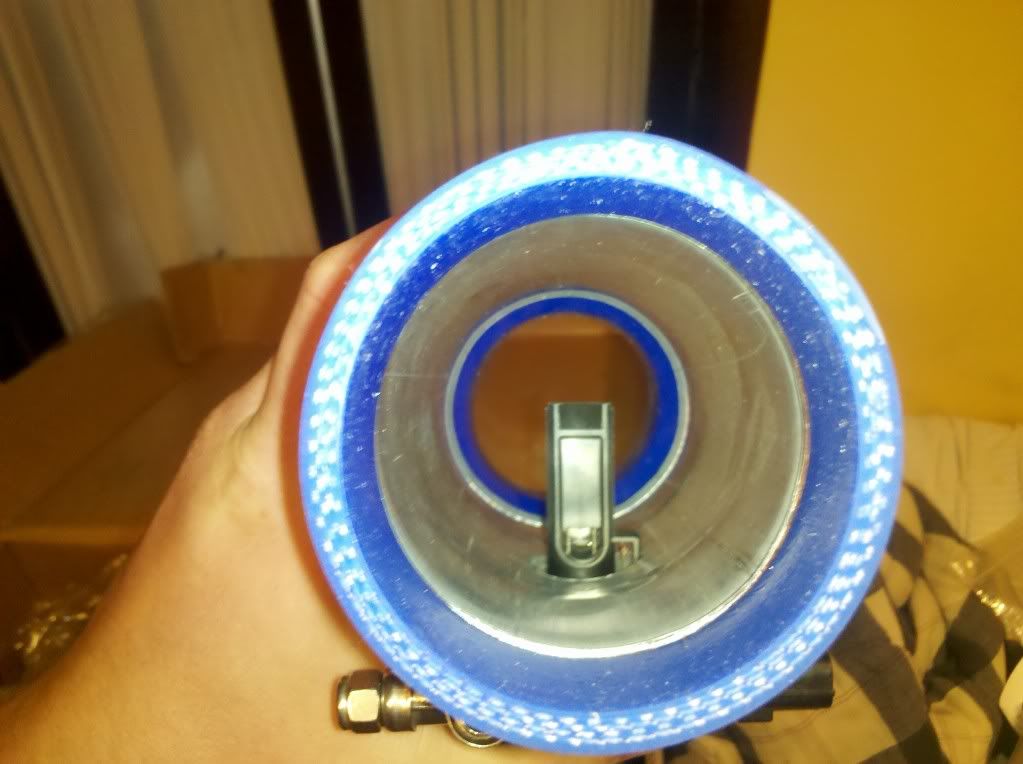 New filter, Oil Foam - washable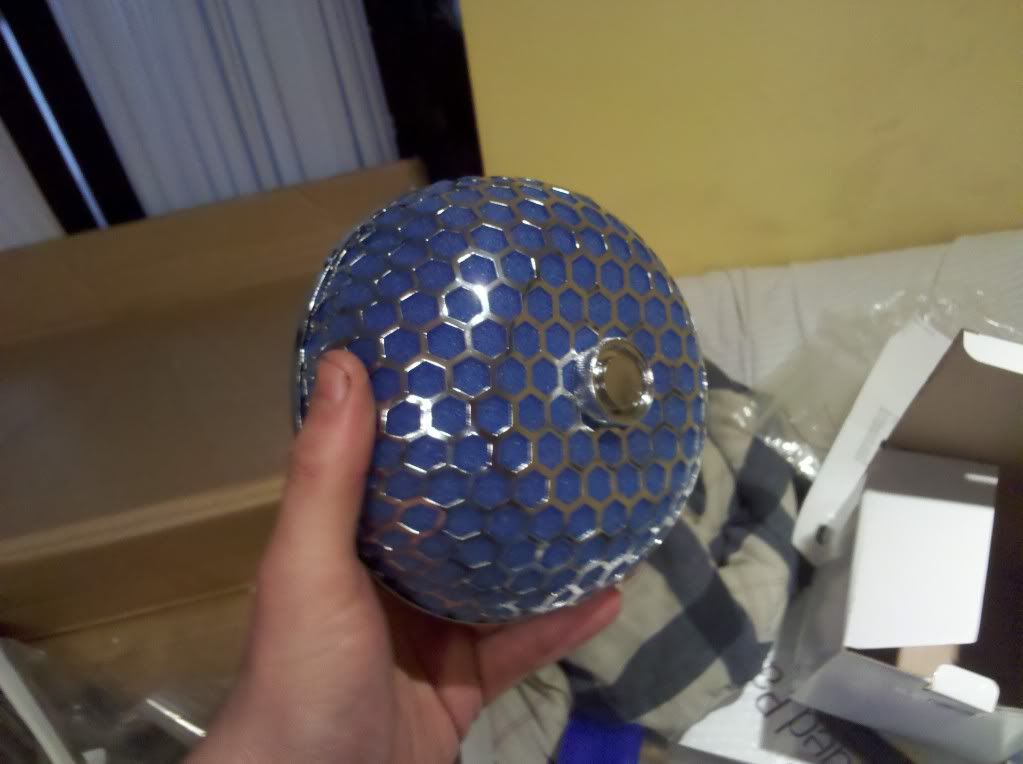 Downpipe and Wastegate Gaskets:
Two 45* -10AN hose ends and 2' of stainless hose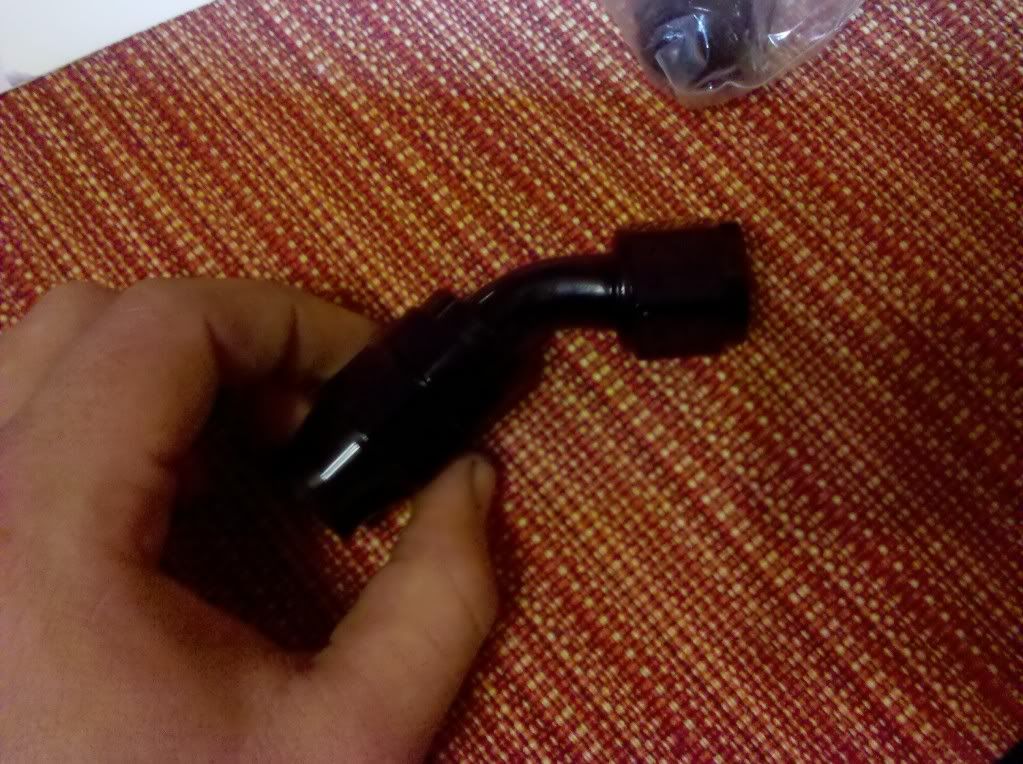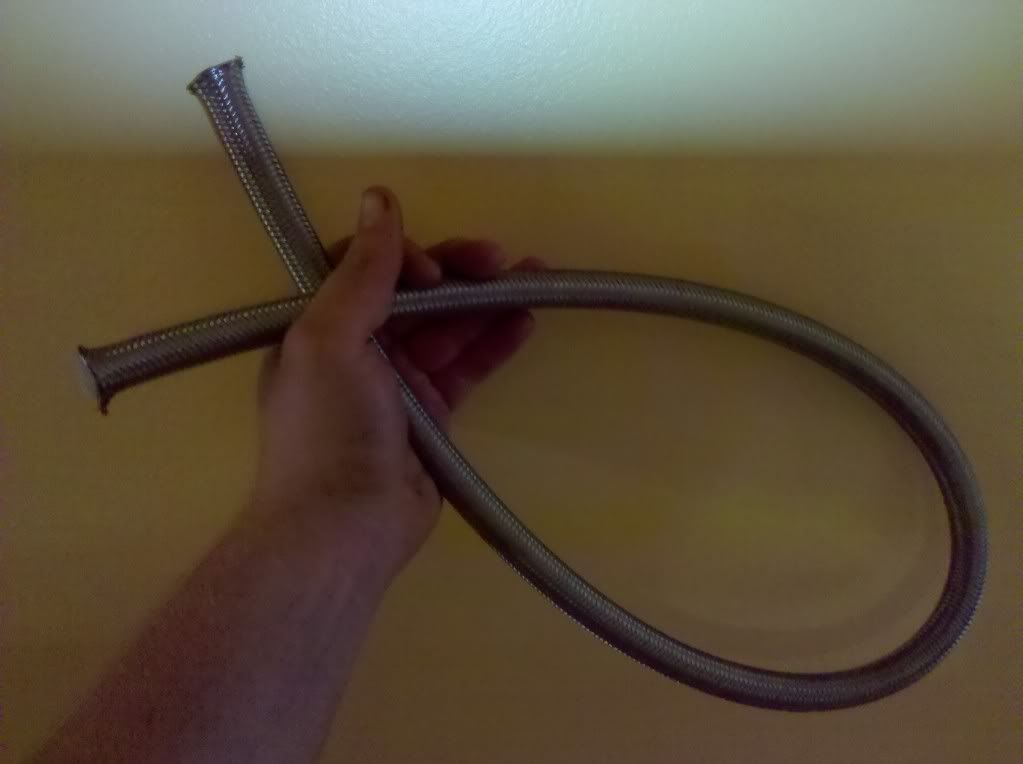 42# Injectors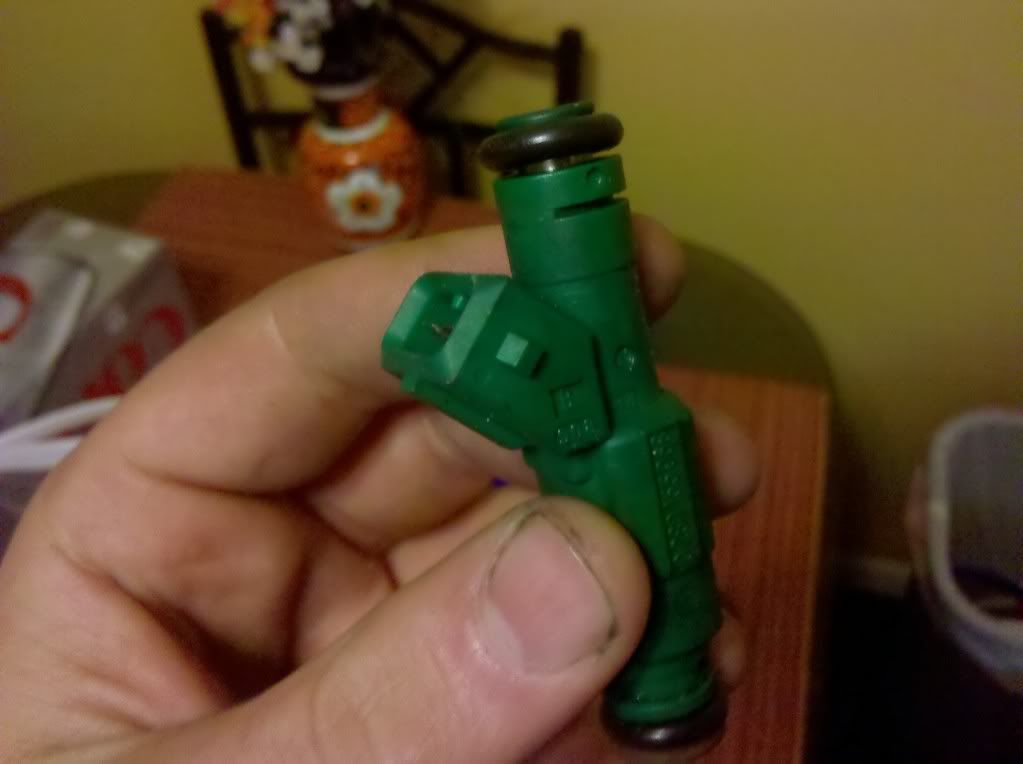 BOV: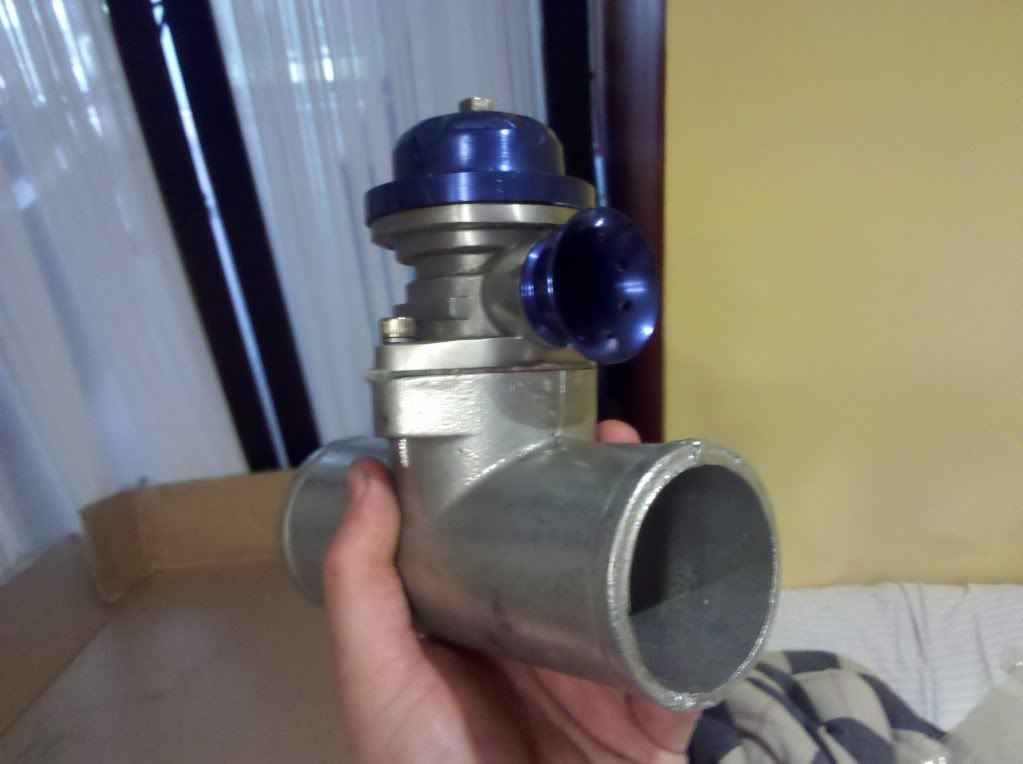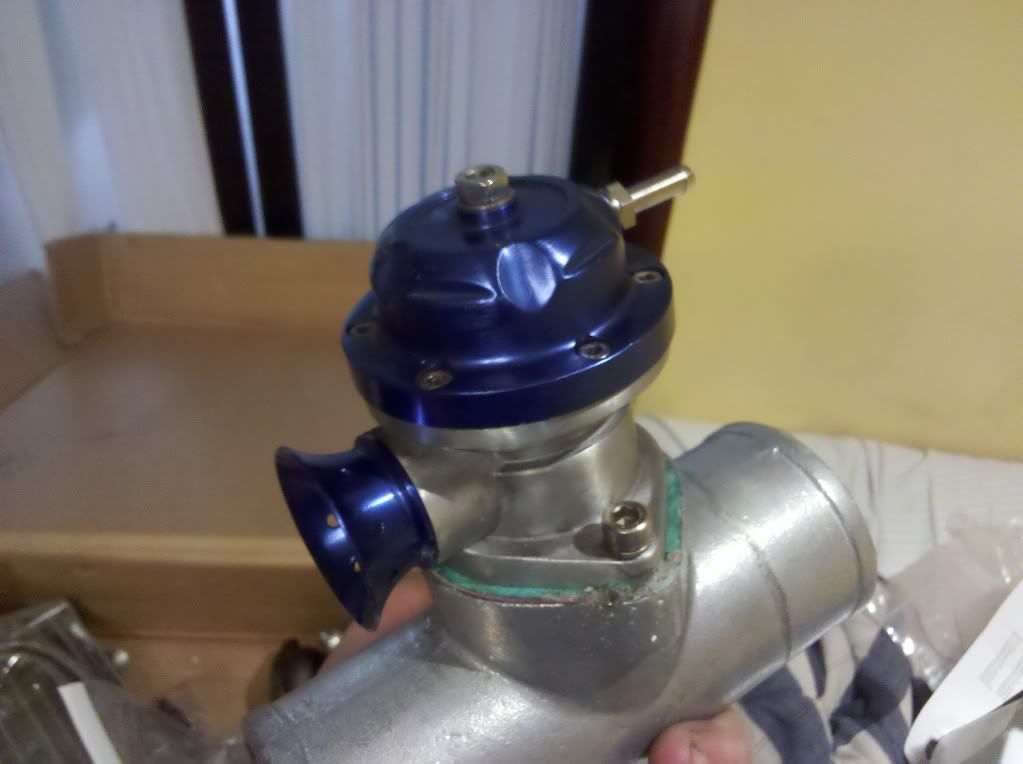 Oil Pressure Reducer for turbo feed line (.065 hole)
Beat up intercooler, gonna have to go through and straighten alot of those fins =[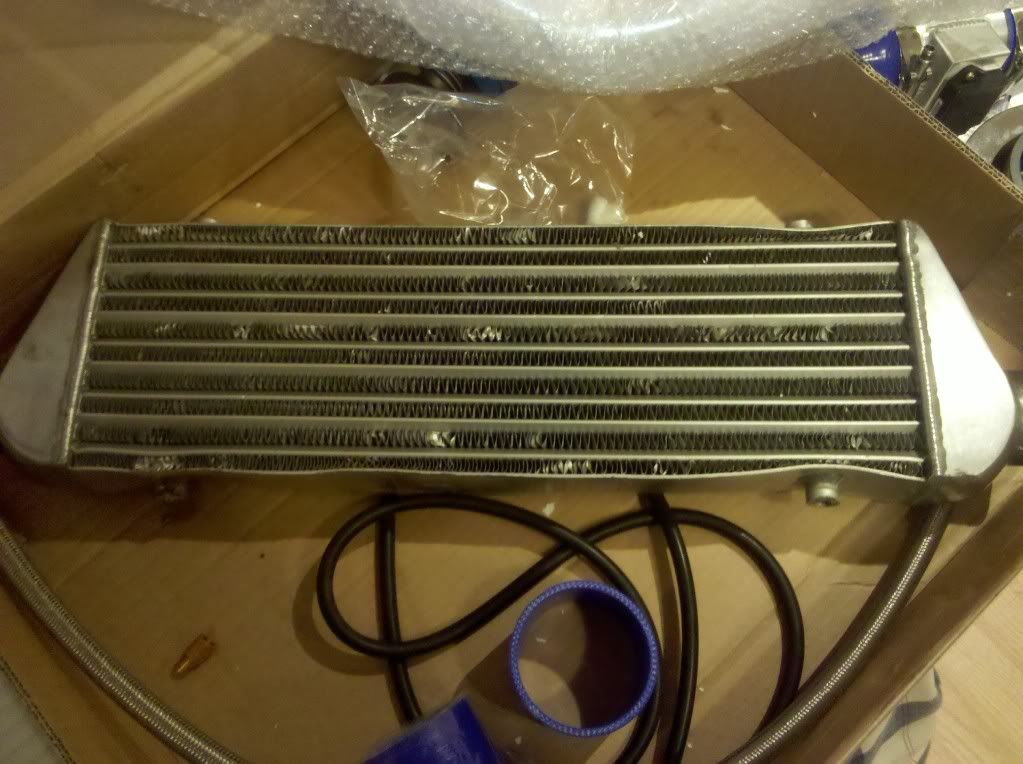 Manual Boost Controler and Vacuum "T"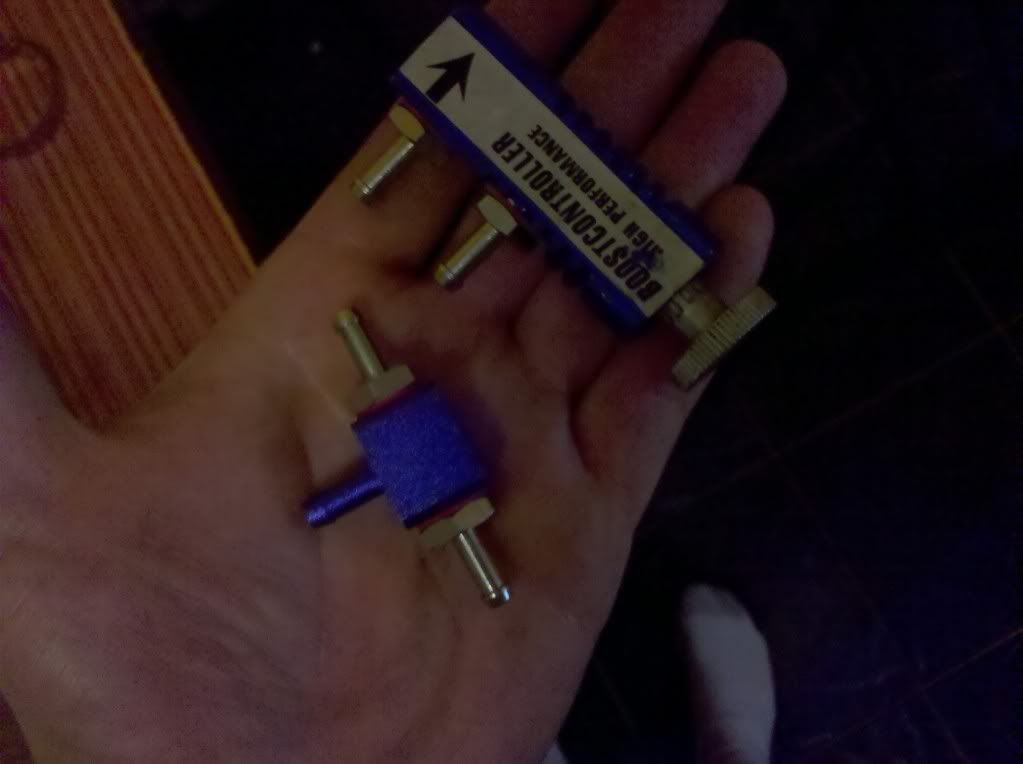 Oil Fittings, from left to right the silver fitting is a -4 an to 1/8th npt adapter, to the brass 1/8th npt oil reducer (.065 hole), then it goes to the blue 1/8th NPT to -4AN fitting to the turbo, Also got my 90* 1/8th NPT to -4AN fitting: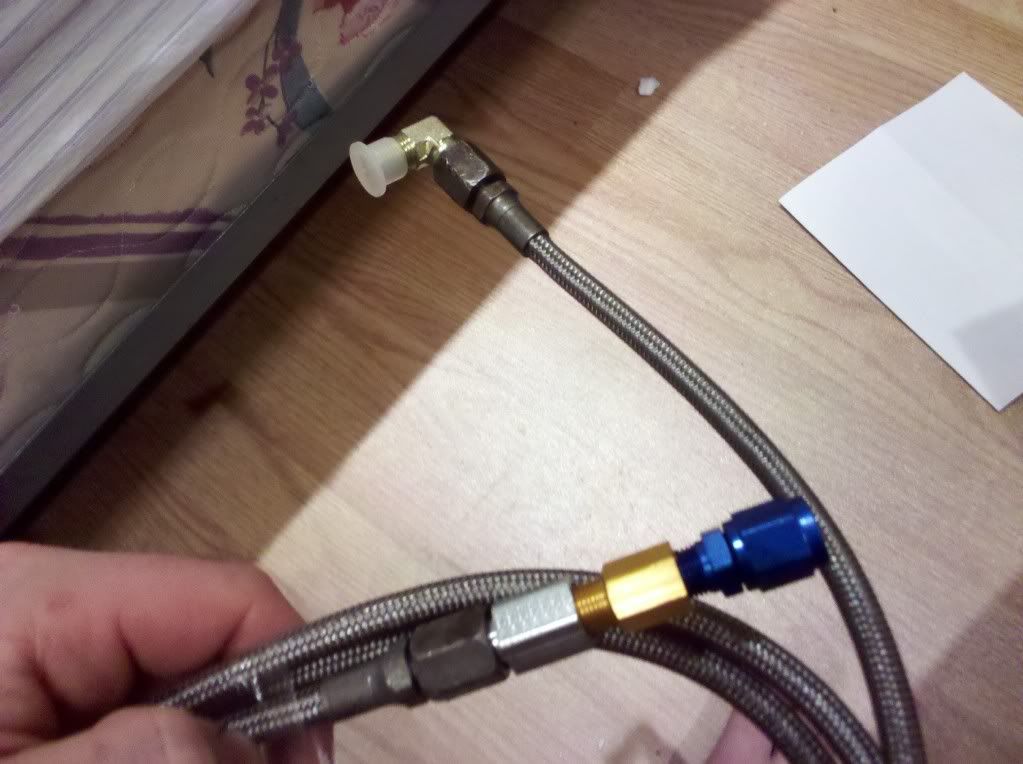 MAFia F3737 12":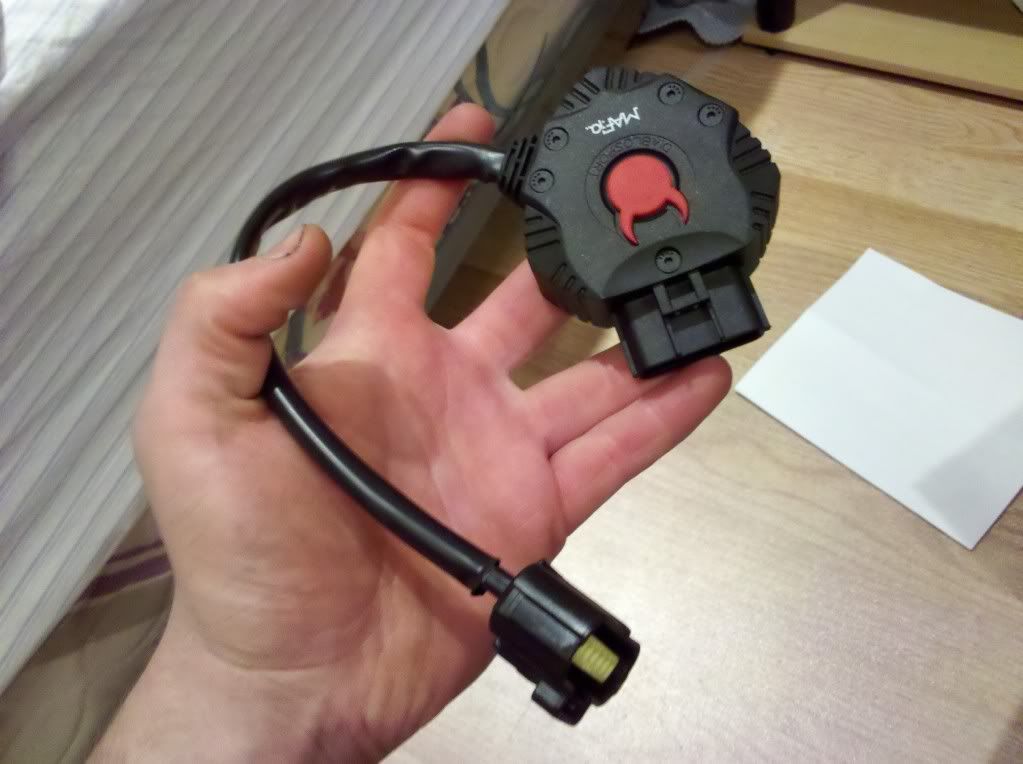 here is the layout im thinking about if i can clock the turbo down: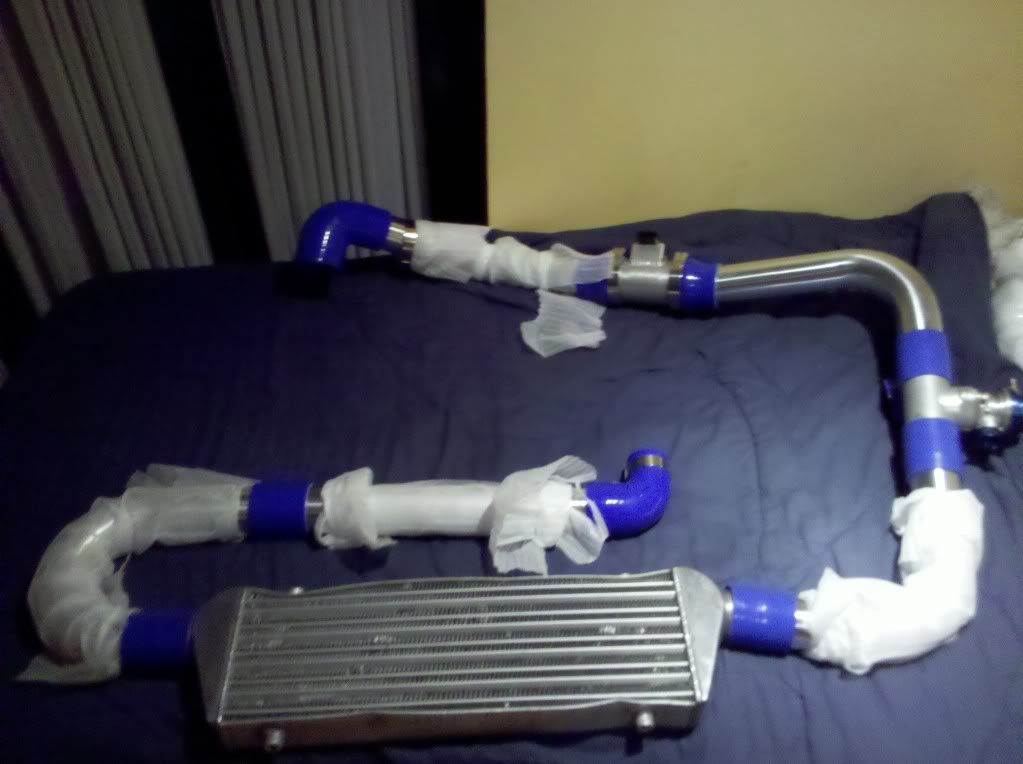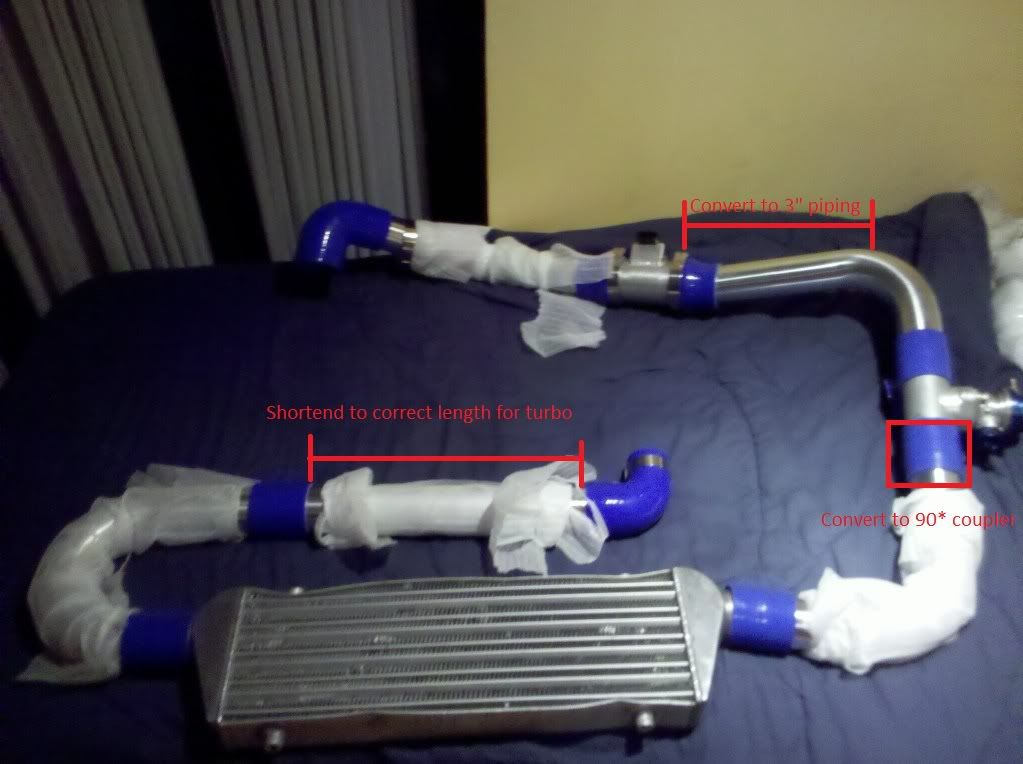 Also not really new parts but new pictures! here is my Wideband (Zeitronix) and my Xcal2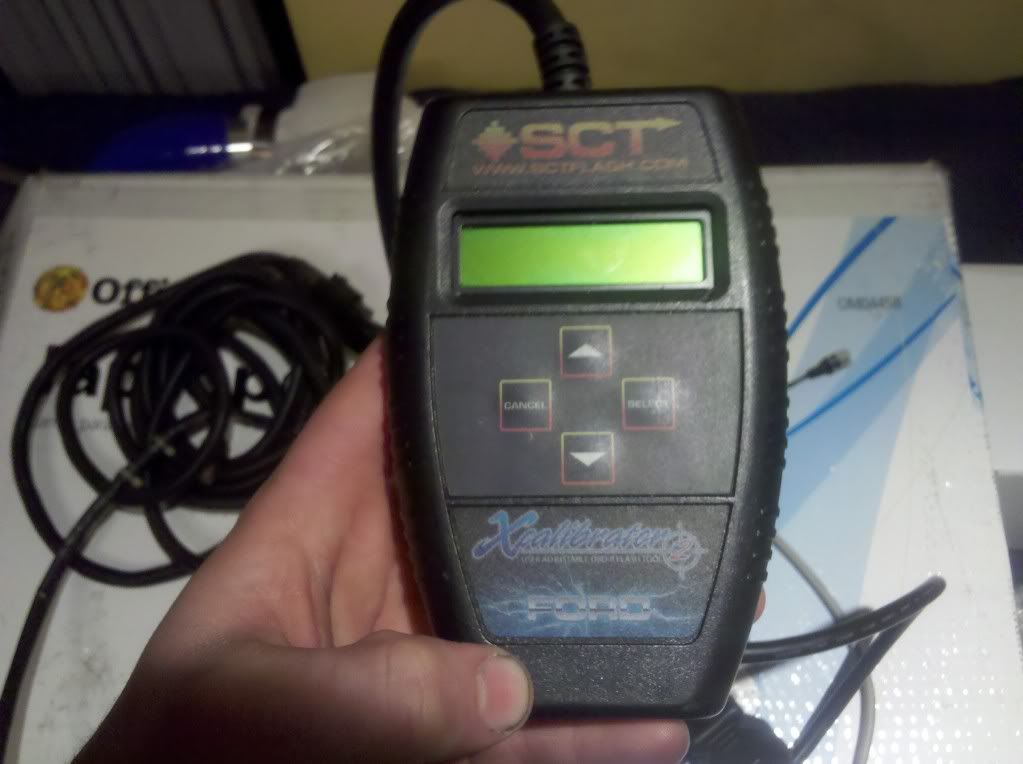 GAUGES INSTALLED