Discussion Starter
•
#1
•
I've posted a bit around the forum, but it is time to introduce my new-to-me 2004 ZX5 D23. I bought it last night from the 2nd owner for a measly $1400. It isn't perfect as it has its fair share of dents, parking lot brawls and scratches. It has similar acorn dents on the hood as my old BMW X5. [rofl] The interior is in perfect condition with no tears and 100% original down to the radio.
Mechanically, it isn't perfect but will be a great daily driver for the winter. I scanned the car when I test drove it and it gave me a P0302 code for a misfire, it also felt like it had a miss when I drove it. This morning, I cleared the code, swapped the ignition coils, and voila, the code moved to P0303. I've got a coil, plugs and oil/filter ready for it when all the parts come in. I'll then give the car another good drive before I start figuring out what else needs work on the car motor-wise. The tires are mismatched Tigerpaws and Uniroyals, and need to be re-balanced to get rid of a highway vibration. All-in-all, I think I picked up a great Focus with 116k miles for a steal of a price.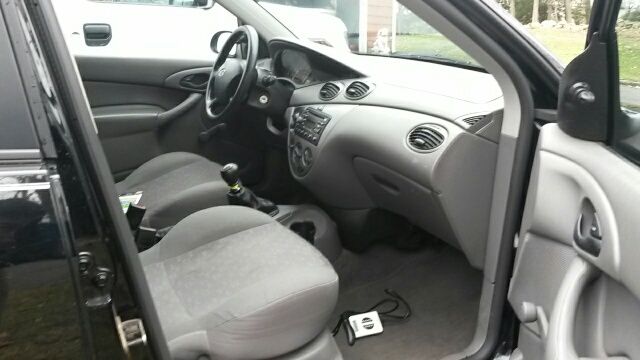 And some of my old cars, namely BMW's.
My old X5 that I gave back to my parents. Was my primary driver before I picked up the Focus.
My old M5 that I sold to my cousin after my freshman year in college. Dreamy V8 sound with my Britalman exhaust and x-pipe. I still am sad I let it go, but it was too nice of a car for college and for a 19 year-old.
Bought my 318ti immediately after selling my M5. I caught the autocross bug with the M5 and needed a new car to fill its place. I wanted an E36 BMW and this was the only good one on CL within my budget. I jumped on it too early and for too much as it isn't a great STX competitor. It has been relatively maintenance free after I redid the worn out 18 year old suspension. I still have it at school in St. Louis.