New Canadian member with a '12 Focus - Progress Thread
Hello everyone, new member (And new Focus owner) here.
My name's Bill, and I'm from Alberta, Canada. I was in the market for a 'new' car to take over the winter-driving duties from my ongoing project, a '92 Grand Prix SE:
While I was actually focusing on finding a '94-'01 Integra coupe, the search ultimately turned into looking for a
new
car instead. I work at a local Ford dealership as a detailer, so I've been able to see many 2012 Focuses up close and I really liked what I saw. I was ultimately able to find one in the body style, colour, and transmission combination I wanted-even better, it was at the dealer I worked at.
No matter what car I bought, it HAD to be manual. As far as Focuses went, I was set on Yellow Blaze, and I really liked the style of the sedan. Bingo. Coincidentally, the cheque was handed over on my birthday (22nd) and the day after my co-workers and I prepared it for delivery and I took it home. [clap]
Yellow Blaze SE sedan with a 5-speed and the Sport package.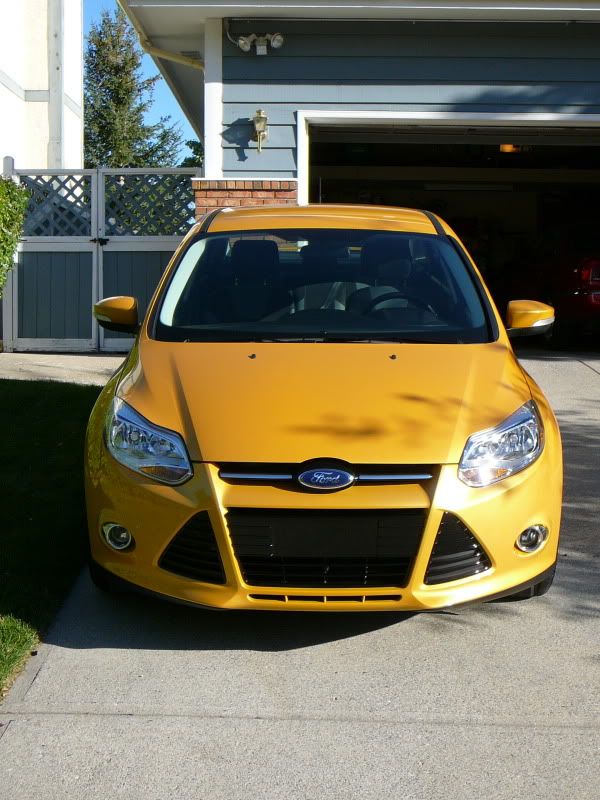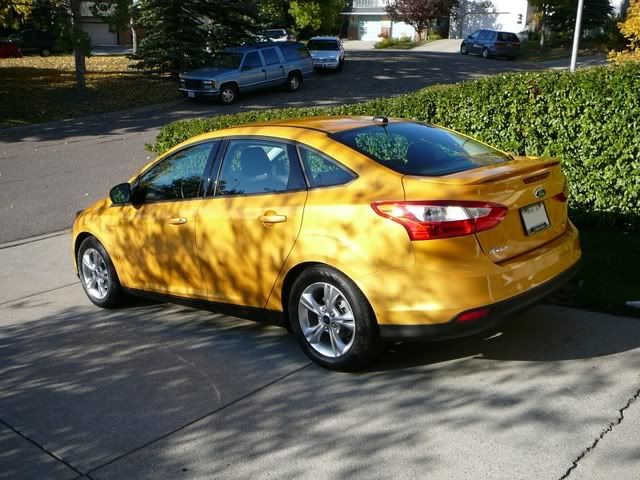 Now, one of the reasons for going with a brand-new car was to have warranties, so voiding them is out of the question. However, I can't leave well enough alone and have started looking for minor things to change to make it a little different than other '12 Focuses in my area. So far, I've tinted the fog lights yellow with some leftover vinyl, which was used to tint the fog lights on my Grand Prix.
Before: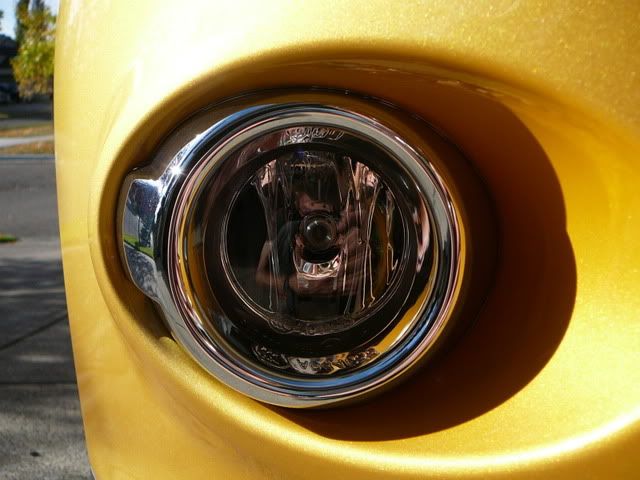 After: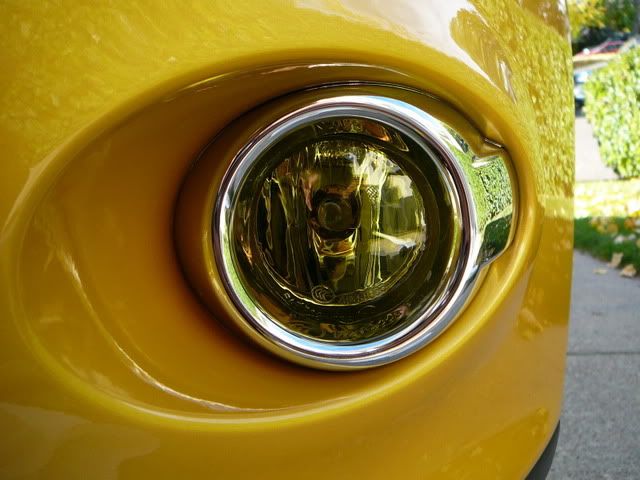 As time passes more and more small changes will be made to the car, but regardless I'm very happy with it. It's fun to drive and with the yellow paint, really stands out against the other cars around it.