Discussion Starter
•
#1
•
Great News! So I heard back from TTR Racing today, they are going ahead with production of a NA aftermarket intake manifold, to be available for release sometime in Spring! Awesome job everyone that expressed interest in this, and props to TTR for taking a chance on us, and the MK3 NA platform, now we have to support them and actually purchase this.
And regarding the retail price, this manifold will relocate the OEM Throttle Body location, this will save costs and actually drop the estimated price from $600 to $495, you will need a small elbow to attach the relocated TB to the oem or aftermarket intake system...this is not a big deal, and Im sure people would rather save the money!
Here's an idea of what it will look like: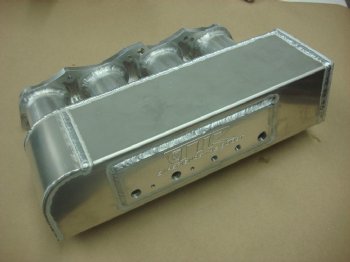 4" long runners going into a large plenum, with throttle body located on drivers side of plenum.
One other thing...does anyone have a OEM intake manifold TTR could borrow,
manifold would be returned quickly postage paid... Sedan racer? Let me know if you don't mind lending them yours, I will pay for the shipping cost to ship it to them and they will ship it back for free...otherwise, I'l probably just pay the $75US to buy a new one and then ship it.
ANY QUESTIONS?