Discussion Starter
•
#1
•
ok so i started on stage one of my wire tucking yesterday. my goal was to move the wire harrness thats runs the head lights and fog lights and all of that stuff. so i did.
ok with the had lights and grill out it looked like this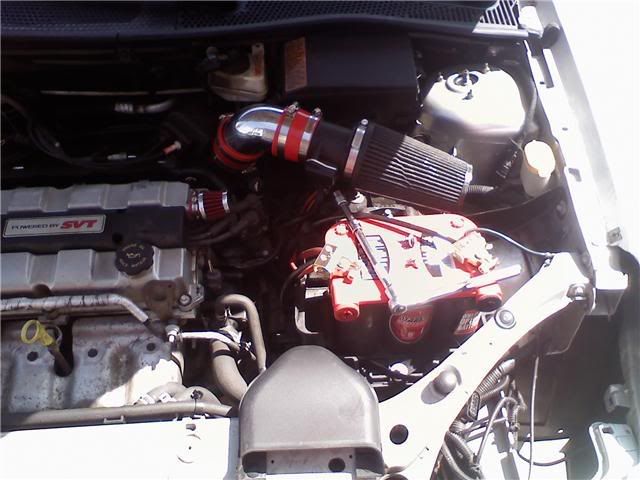 ok front bumper, core support, drivers side wheel linering, battery, head lights, all removed it looked something like this.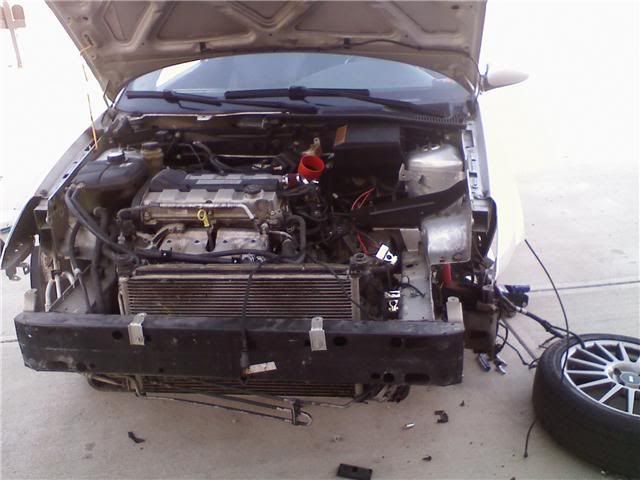 with the harness coming thew the fender. and no the car is not on the jack its on the jack stand thats under the sub frame.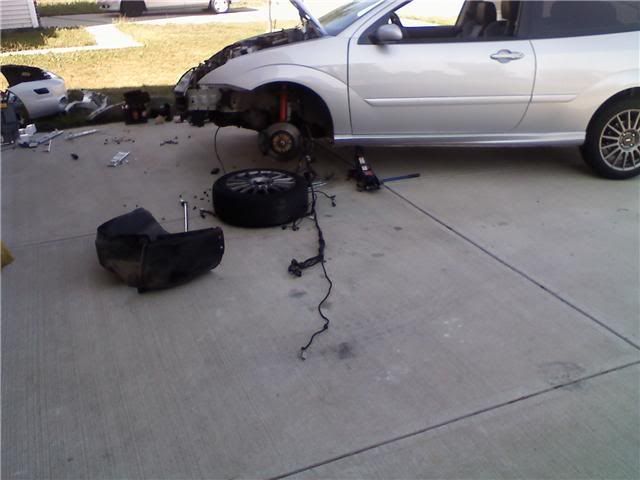 ok and i forgot to take pics of the wire harrness all nice and rewrapped but i do have a few after pics of it so hear you go.
now all i have to do is clean the bay, there is so much extra dirt in there that you couldn't see befor. its crazy dirty. also removed the braket that goes on the motor mount. stock air box is gone so so is it. also some time this week the battery will be going in the back. just gotta get a circut breaker for it. so what do you guys think? now all i gotta do is the main engine harness. [grinking]