Discussion Starter
•
#1
•
While trolling around on Kijiji I came across someone selling a euro front bumper in primer for the unbelievable price of only $90.
So I had to snap it up.
The score...
So I quickly ordered up some signal lights-clear and amber (the clear I ordered first-the amber cost me £0.99 and was able to combine shipping-couldn't pass up that price).
I wet sanded off all of the existing primer and quickly discovered a lot of scratches in the bumper so I spent the last two weeks prepping it for paint.
Test fit...
That included a lot of trimming to fit the foglights only to discover the Powerworks intercooler sits like this...
Gotta figure that one out still but I have some ideas.
Now in primer...
Re-touch some more flaws before the paint.
Now painted and cleared...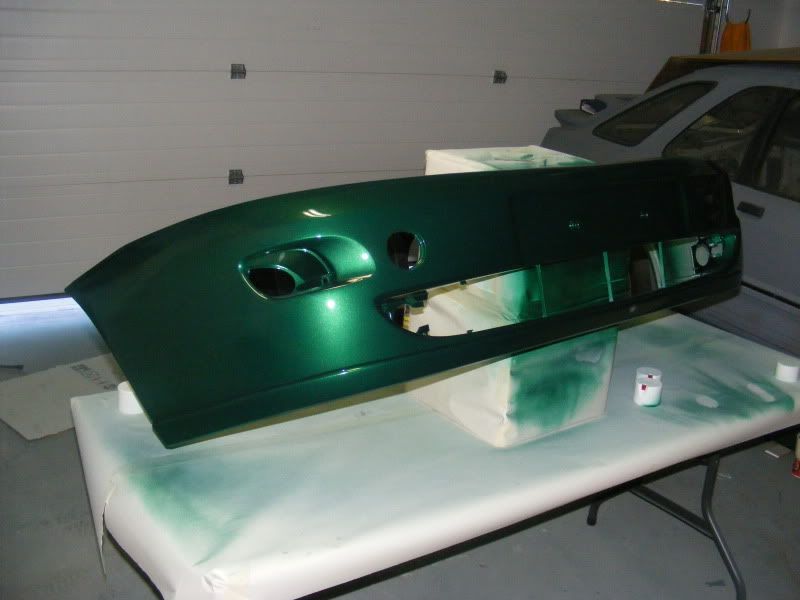 What do you think? Not bad for a rattle can job!!!
Decision time. Go with the clear or amber signals.
Amber...
Clear...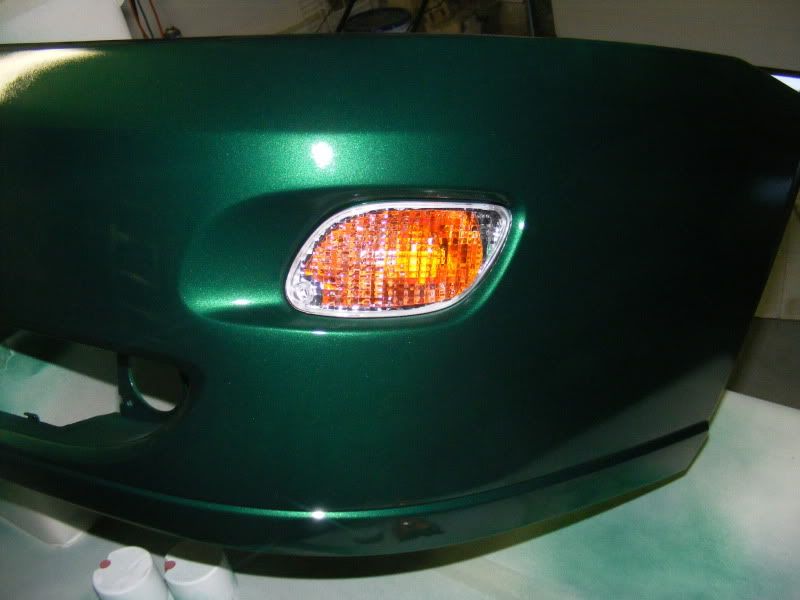 I plan on using oval Cougar side markers rather than the triangular repeaters; they just happen to be amber.
Which should I use?