**UPDATE 9/20/2007** THE CAR IS NO LONGER BEING SOLD! I GET TO KEEP MY BABY! YAYYYYYYYYYYYYYYYYYYYY!!!!!! [woot] [woot]
Well, here she is. My car. She's finally done being modded, and I thought it my duty to you all to make a thread showing it from start to finish. Its been a long journey, one that started in December of 2003 when I joined Focus Fanatics. My original intent was to find out what
type
of Focus I had purchased. You will know what I mean in a second. Enjoy looking at the pics and watching the vids.... I think she's come a long way!
2001 Ford Focus Street Edition (Automatic)
ENGINE:
Ford Racing Underdrive Pulley
Ford Racing 9mm Sparkplug Wires
Volant Cold Air Intake
MBRP Full Catback Exhaust
Optima YellowTop Battery
APPEARANCE:
Full Xenon Lip Kit with Sideskirts
16" Painted Stock Rims
OEM Clear Grille
Clear Corners
SilBlade Silicone Wipers
Debadged
20% Tint All Around
Batman Emblems
Painted Interior Pieces
STEREO:
Kenwood KDC-MP7028 Head Unit
GLOW:
Streetglow 7-Color LED Underbody Kit
Streetglow 7-Color LED Wheelwell Kit
Lite Rider LED Bar (Green... moves back and forth like Knight Rider, several speeds)
Streetglow OPTIX Headlight Strobes
Streetglow OPTIX Taillight Strobes
Streetglow LEDs (8 total, 2 in each vent for illumination)
Streetglow Tubes (Two 10", Four 9", illuminating footwells in front and back)
LED Dome Light
Streetglow OPTIX Strobe Controller
Streetglow LED Kit Controller (One controller operates both Underbody and Wheelwell)
Lite Rider LED Status Bar/Controller
Custom Switchpanel in Ashtray
We start our pictorial journey when I first brought her home. It was advertised as a "2001 Ford Focus Street Edition with S-Type Appearance Package"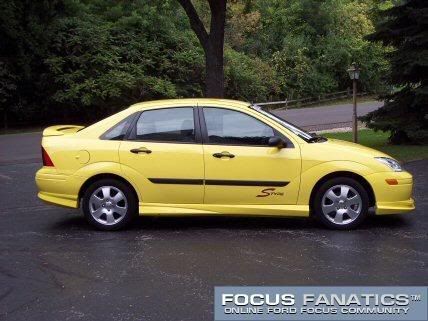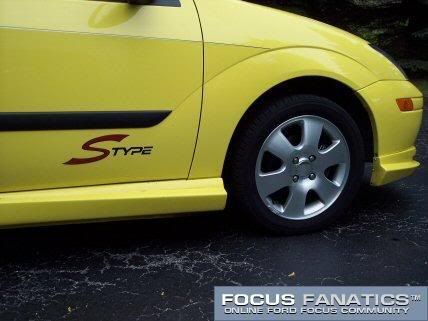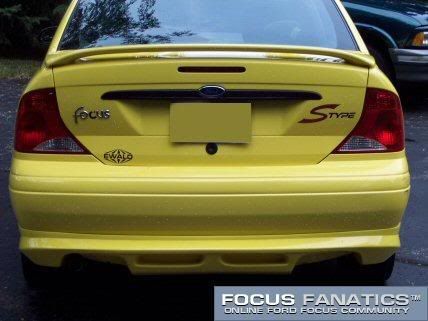 (That's not paint, the Street Editions came with a silver surround like that, as well as silver door inserts, silver guage faces, sport-bucket seats, and suspension components found on the Euro Focus.)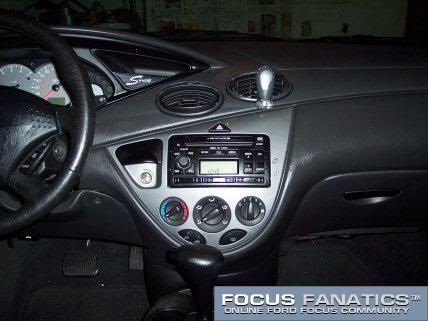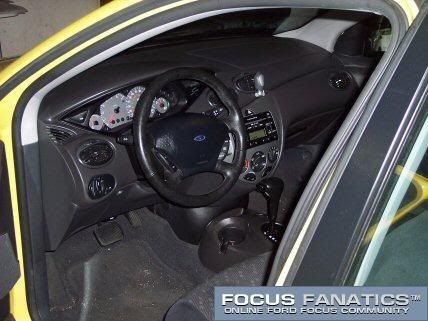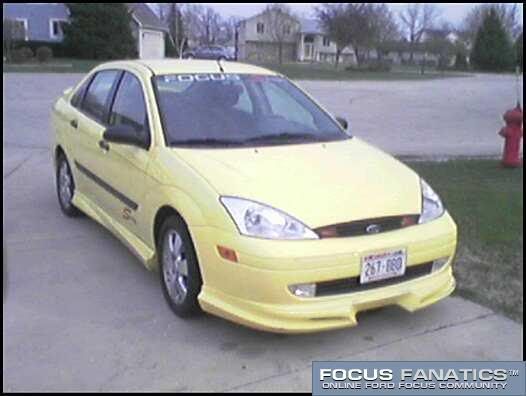 I KNEW what a Street Edition Focus was... never knew there was something called the "S-Type Appearance Package" I posted up a thread about it here, and immediately got flamed by so many people for the badging. And I mean
FLAMED.
As a matter of fact, one or two members were
banned because of things that were said.

Long story short, I learned the dealership put on a Xenon Bodykit and custom badging on the car, and that it most certainly was NOT something that Ford offered. And I learned that the badging was something called 'Rice,' and it should be avoided like the plague. [
]

But, even with that horrible first experience, I was hooked on the site. First thing I did, cause it was the cheapest, was an interior paint.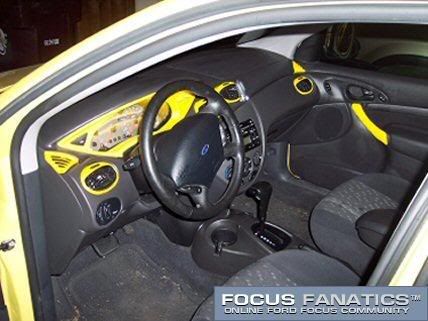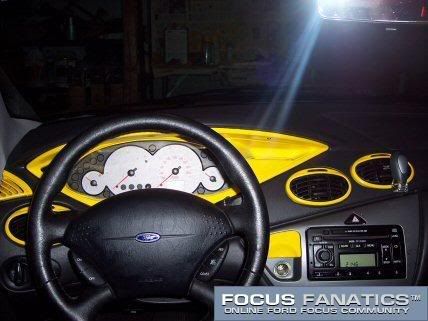 But, as we all well know.. even after satisfying the mod bug, its not too long til it bites at you again.... so I saved up a bunch of money, made some pretty amazing e-bay purchases, and consulted with friends on here. I ended up getting some glow, clear corners, a clear grille, and a Kenwood HU.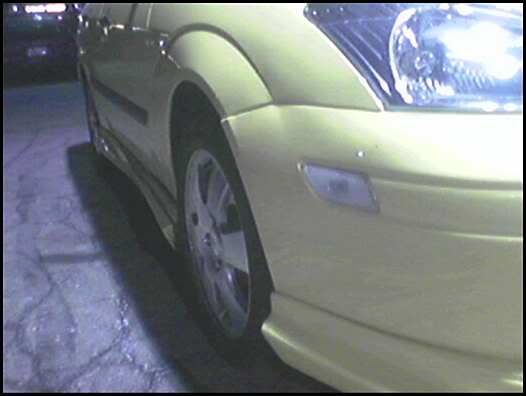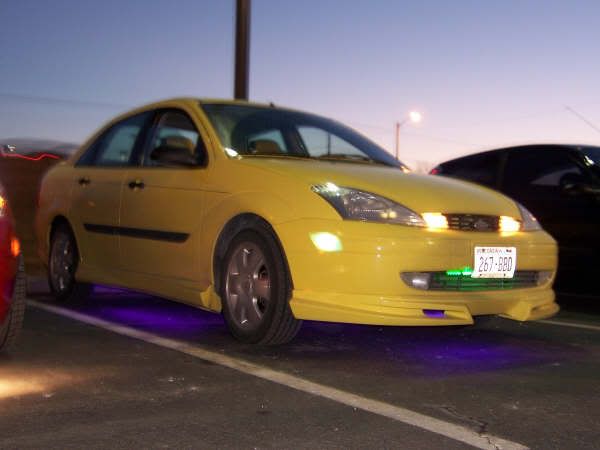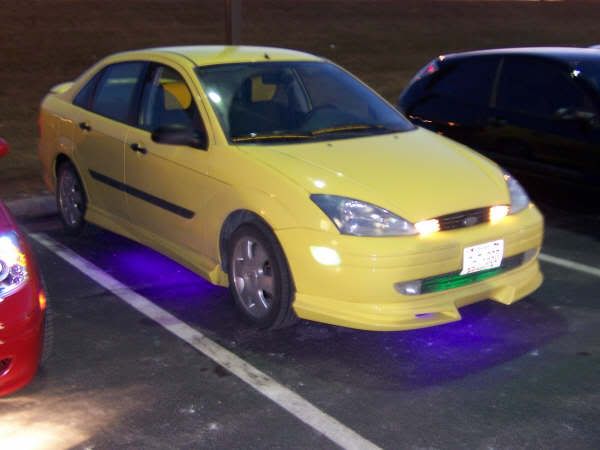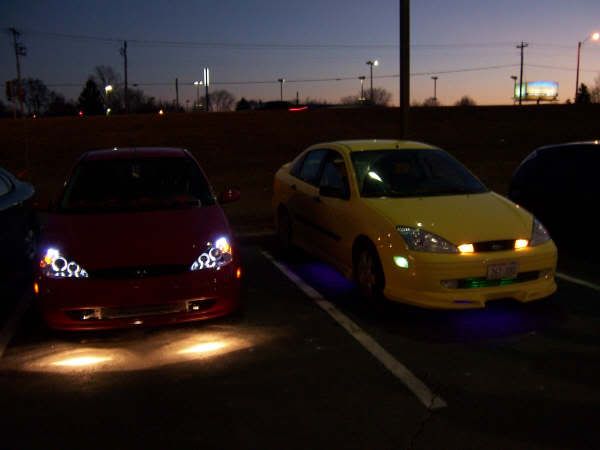 Then, time for some performance mods. Volant Intake, Ford Racing UDP, MBRP Exhaust...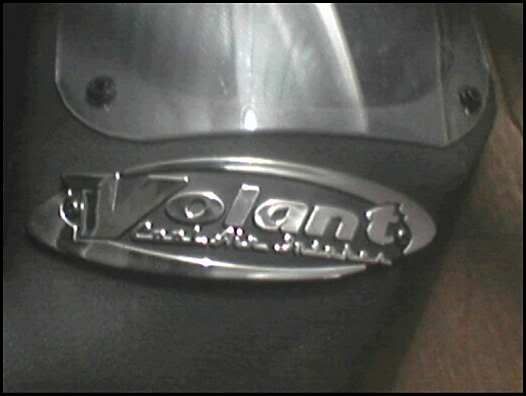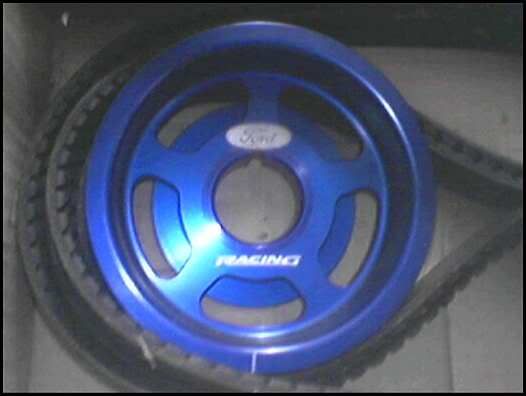 Here is an exhaust vid, since I know all of you are wondering what it sounds like. And as an added lil treat, it features some glow... and some strobes [
]




Painted Rims!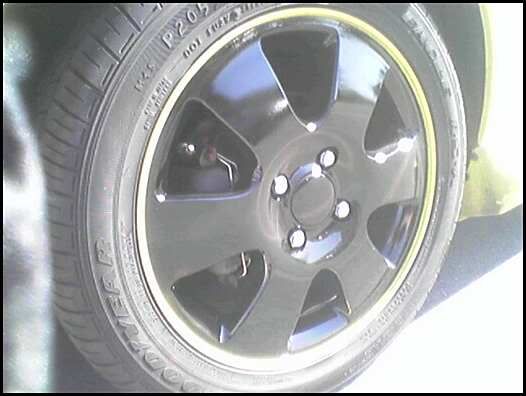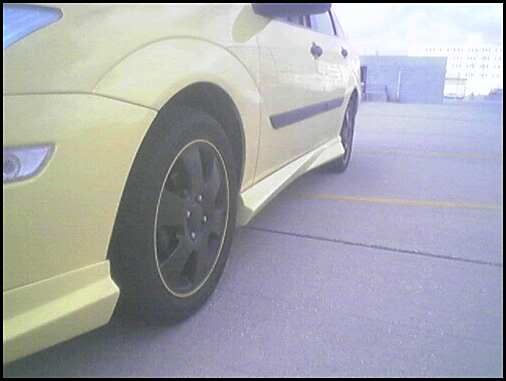 I'm Batman!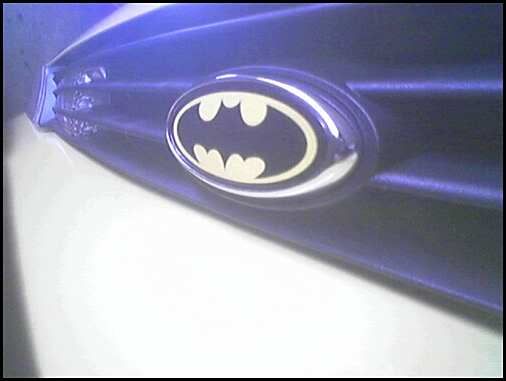 Eventually, the StreetGlow Gold Series Neon Kit I had broke, so I decided to upgrade to the LED kits. Also added a kick-ass switchpanel (THANKS LEE!) and some strobes...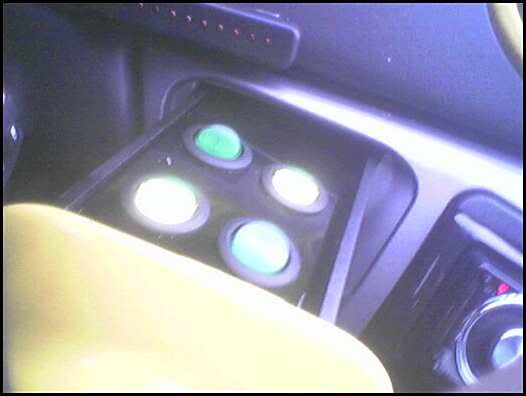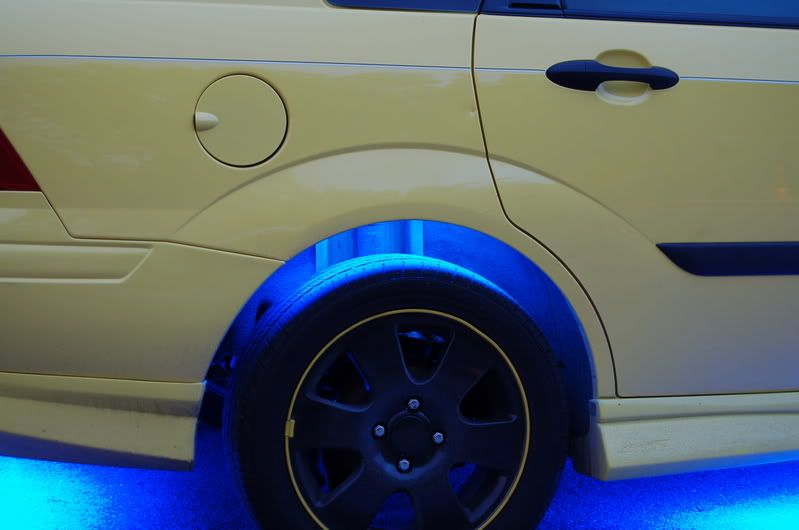 I've thrown a lot of stuff into the car over the years, and with each mod it kept getting better and better. And now, she's up for sale and soon I will be having to say goodbye to my wonderful Focus. I'll miss her.....

Enjoy these pictures.....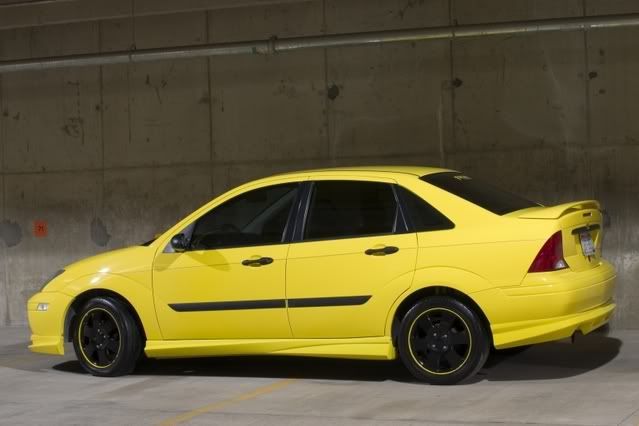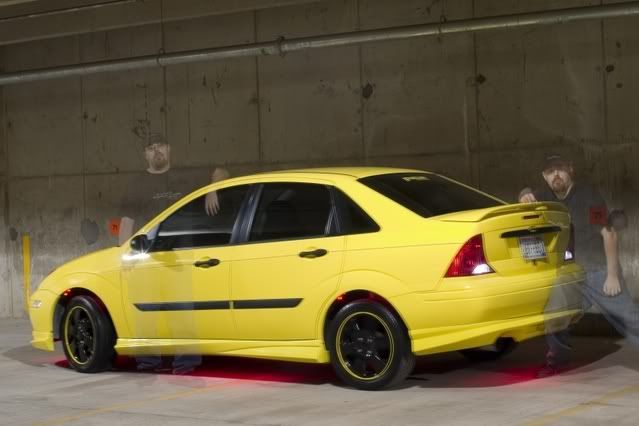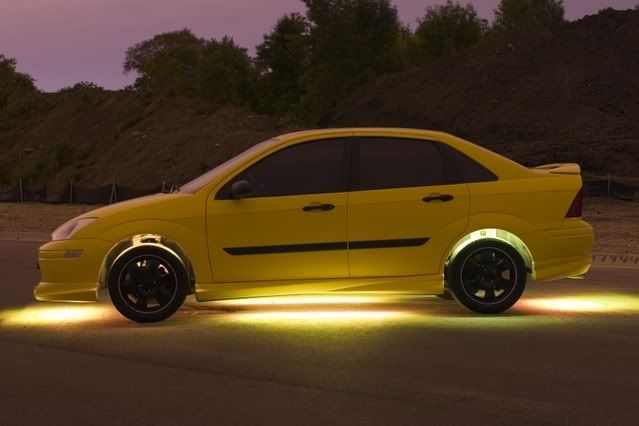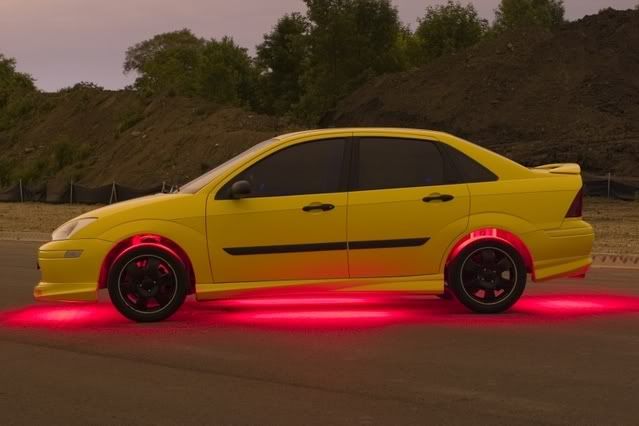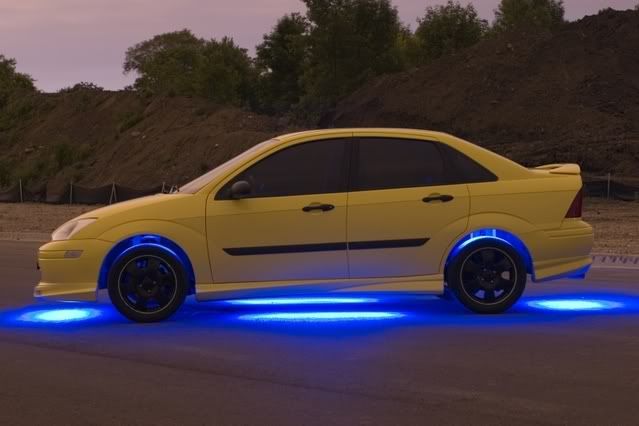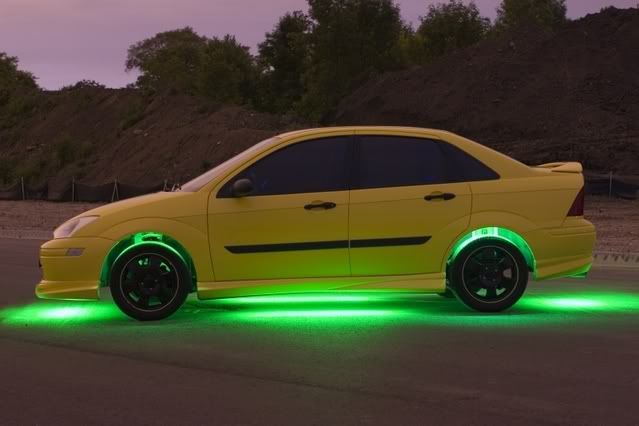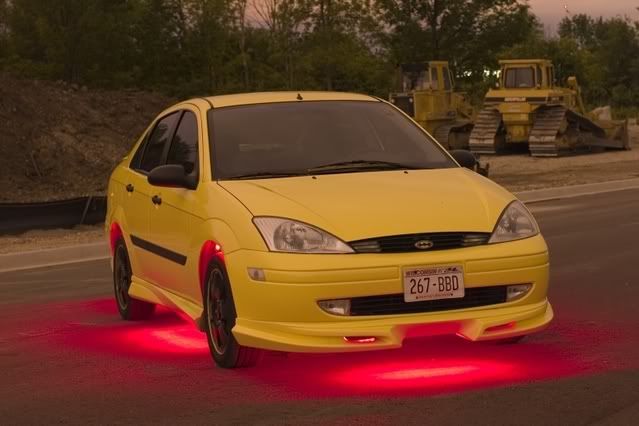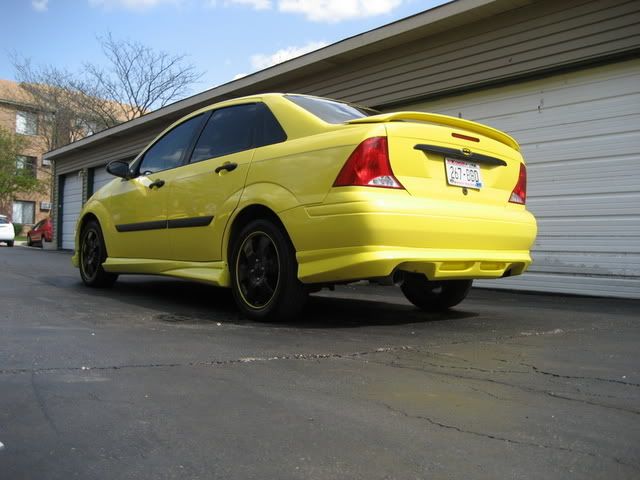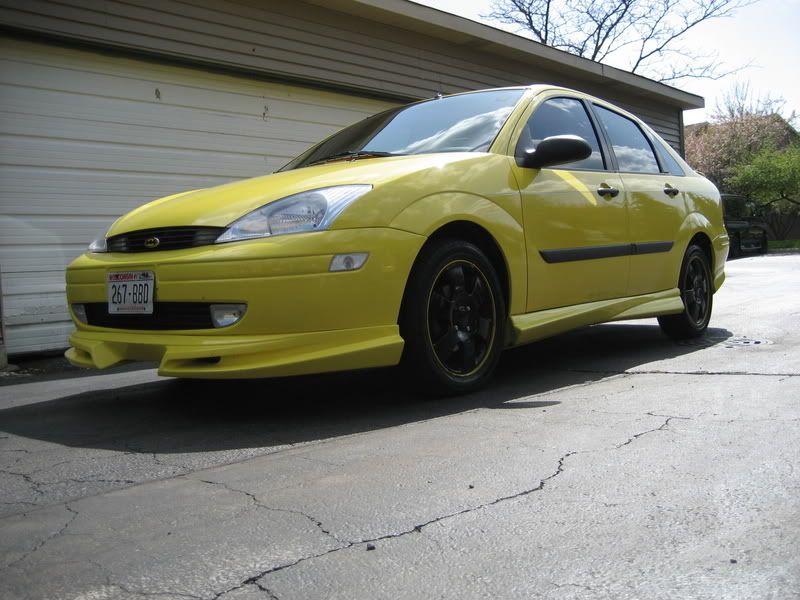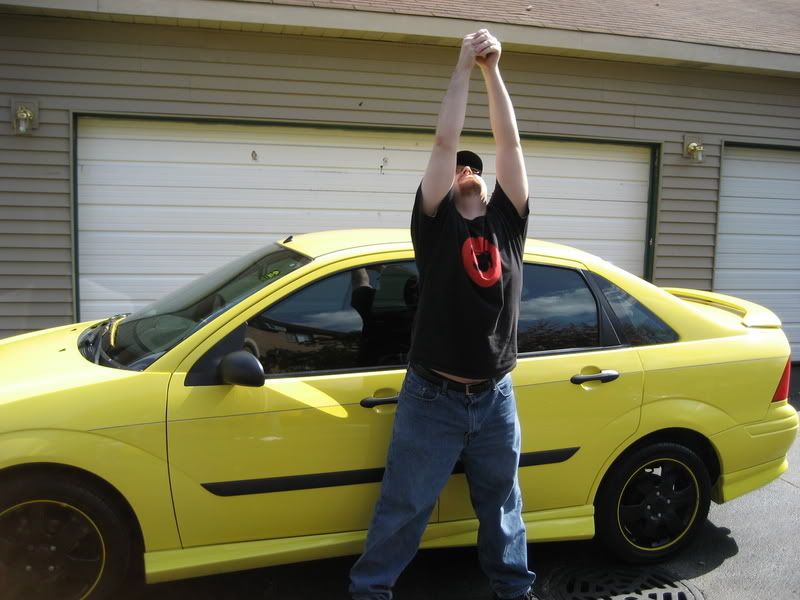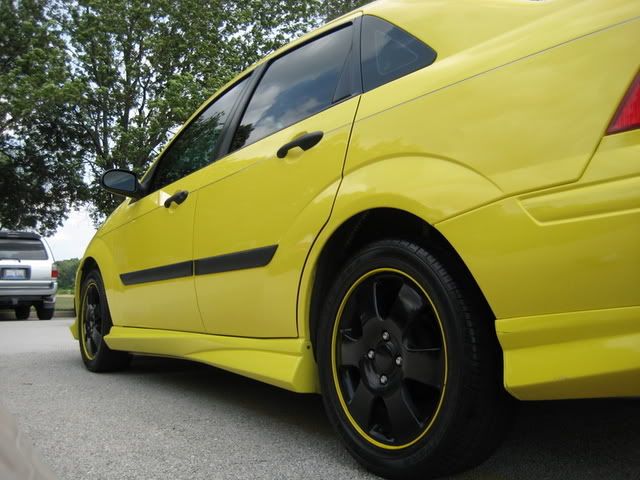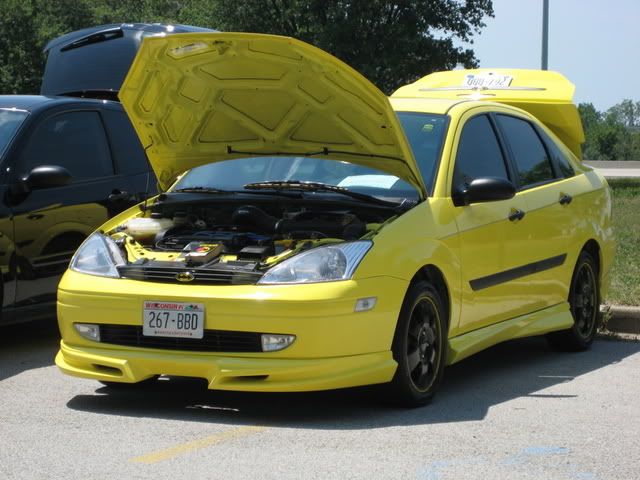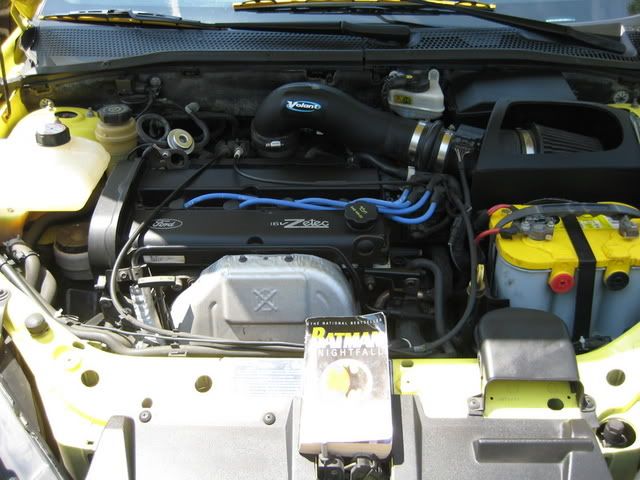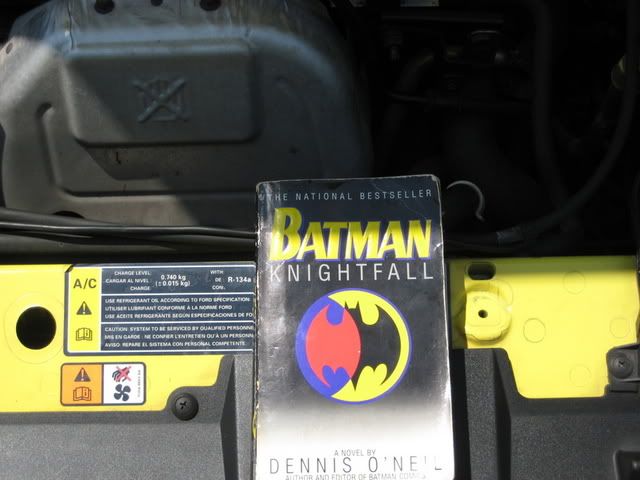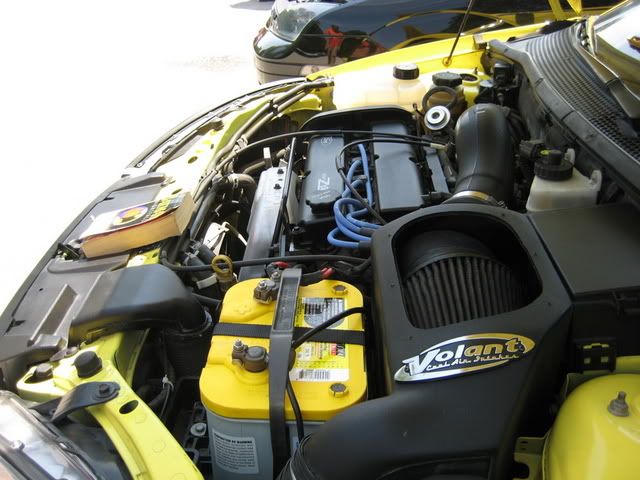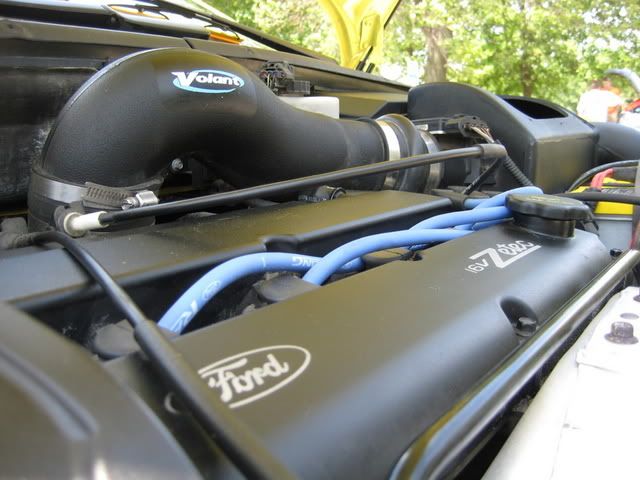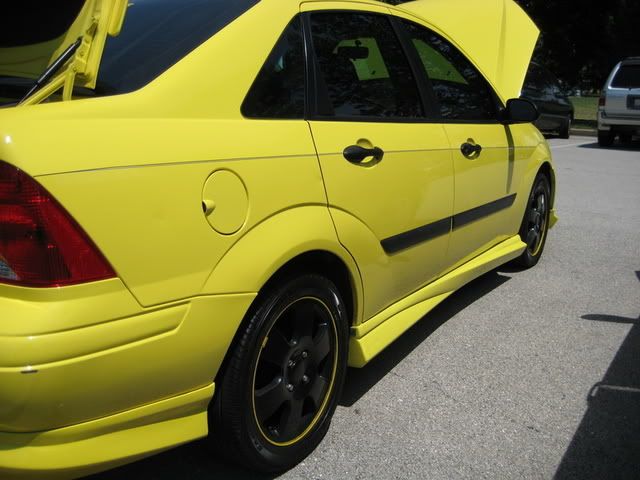 And enjoy these glow videos...



Comments welcome! Oh, and before anyone says anything about it no, the car will never be lowered. The roads by me are utterly horrible, the parking garage ramps I have to use are way too steep, and my front lip is already low enough. PLUS I have the LED kits in the wheel wells, and I don't want to diminish the light throw. So yeah, no drop.

Thanks for looking!