Discussion Starter
·
#1
·
I installed moog front swaybar endlinks back in early July of this year, and last night while driving around I heard clunking noises coming from the front drivers side. So today, I took my front wheel off to find my moog front endlink broken. This is complete BS. I don't see how this could have happened other than being a faulty endlink to start out with. I bought them from RockAuto, and I will be emailing them with these pics in hopes of them sending me a new one for free, which they should do. I know I installed them correctly, and I even used my torque wrench and torqued them to the correct spec, so I know this wasn't my fault at all. Anyway, here are the pics:
The passenger side: nice and straight.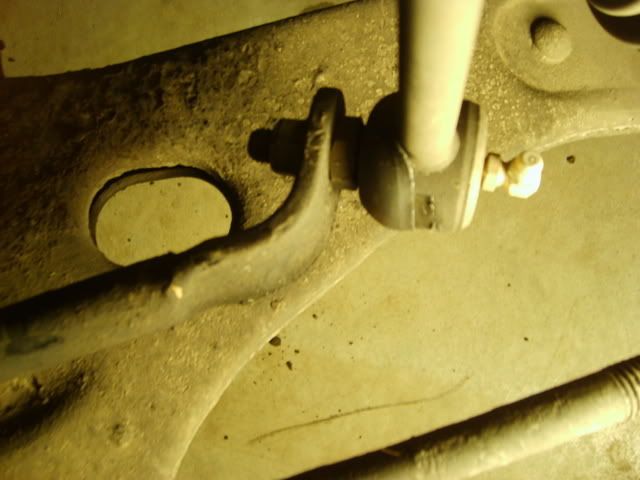 The drivers side: You can tell whats broken just by looking.
Completely unacceptable. [thumbd]