Discussion Starter
•
#1
•
I picked up a Focus for the fuel economy and the ridiculously annoying door chime was the 1st thing I had to change. Here's a step by step guide to turning your door chime into an LED Indicator light and then mount it anywhere you want.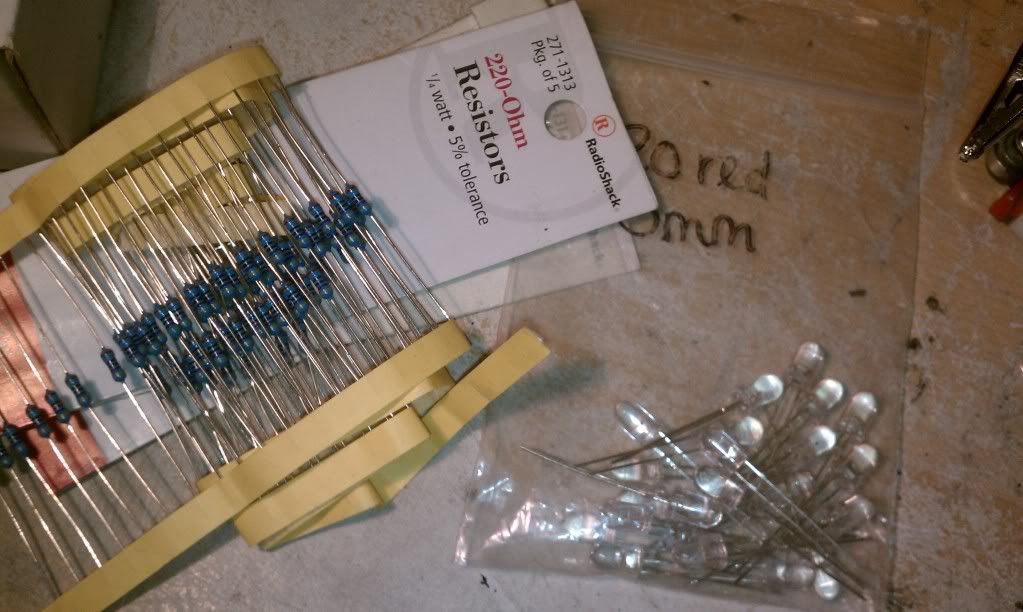 Parts Needed:
LED(I used a 5mm 12v LED)
Resistor(I used a 220Ohm)
Wires(Long enough to run from chime box to LED location)
Shrink tube
Tools Needed:
Flat head screw driver
Soldering Iron
Wire strippers
Tools for whatever dash pieces you choose to remove
1)
Pull out the little box with the speaker in it. It is behind the fuse panel(at least on the 1st Gen Focus). Just open the door with the keys in the ignition and you'll find it.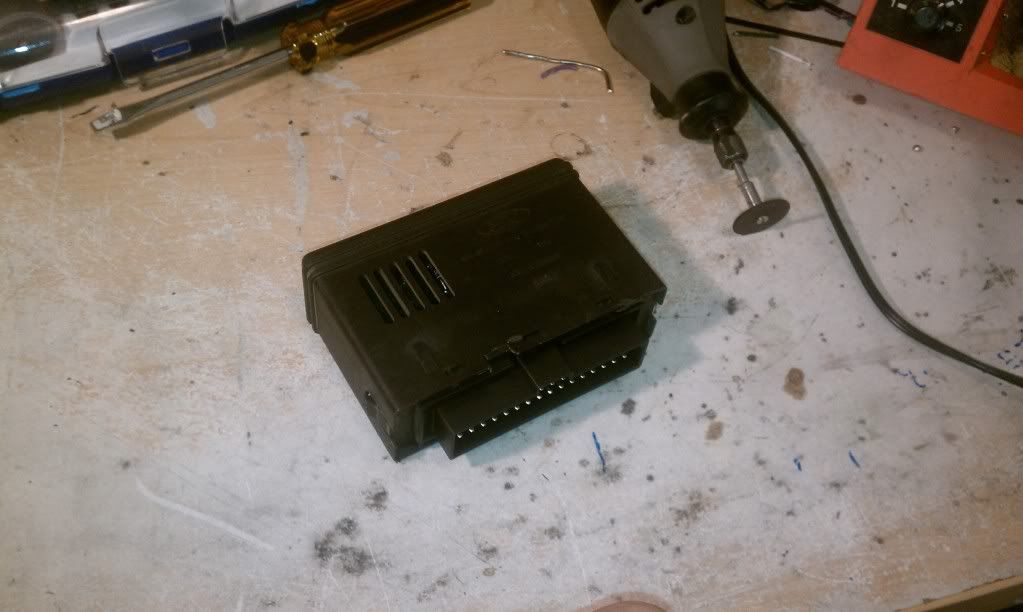 2)
Open up the box. There are six small tab/clips on the back side that you can push apart easily with one hand as you pop it open on each end clip with a flat head screw driver. Just jab in the screw driver...
And twist.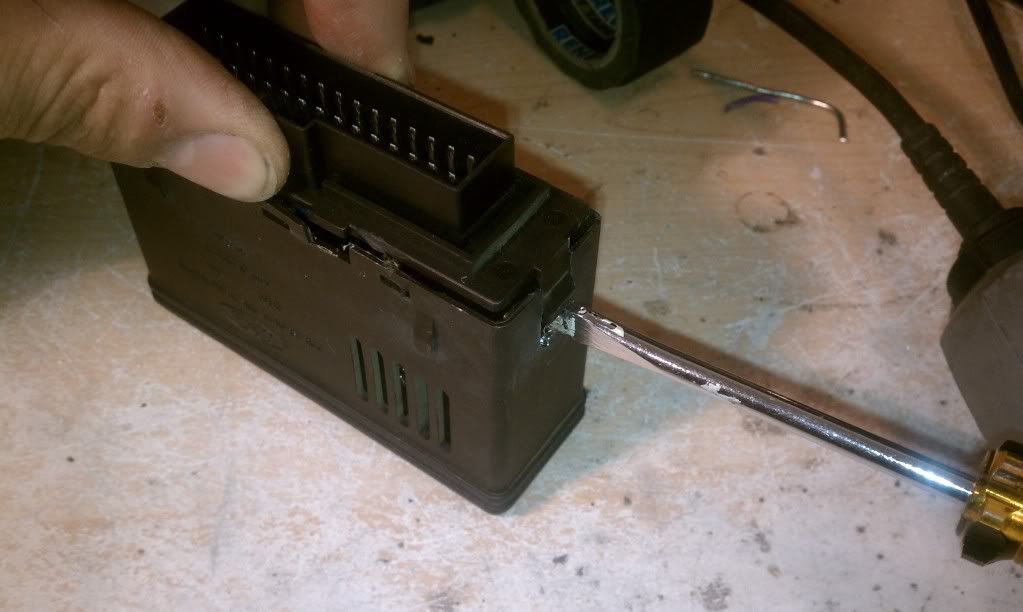 3)
Grab the speaker with a pair of needle nosed pliers and wiggle it around until it snaps off.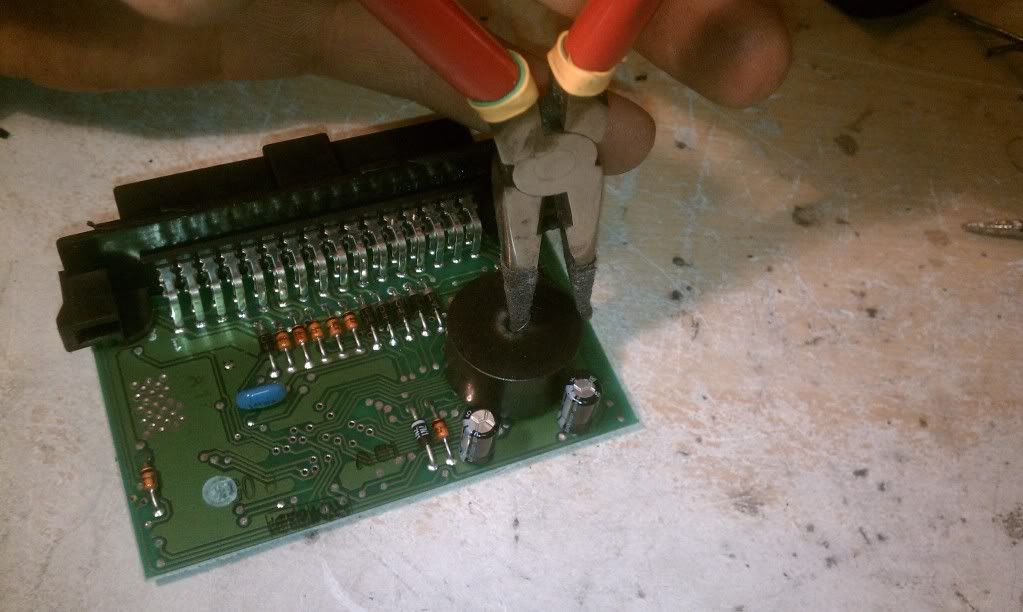 4)a)Disable your chime speaker:
You could stop here, snap the box back together and put it back in the Focus as it is and all will be well enough, but you will never get any indicator notifications for those things you might actually want to know about.
4)b)Modify your chime speaker into LED Indicator:
If you're a bit more technical and feel comfortable with a soldering iron you can mod in the LED Indicator. I'm not going to teach you how to solder here, but I will go as far as to let you know which terminal is + and which is -.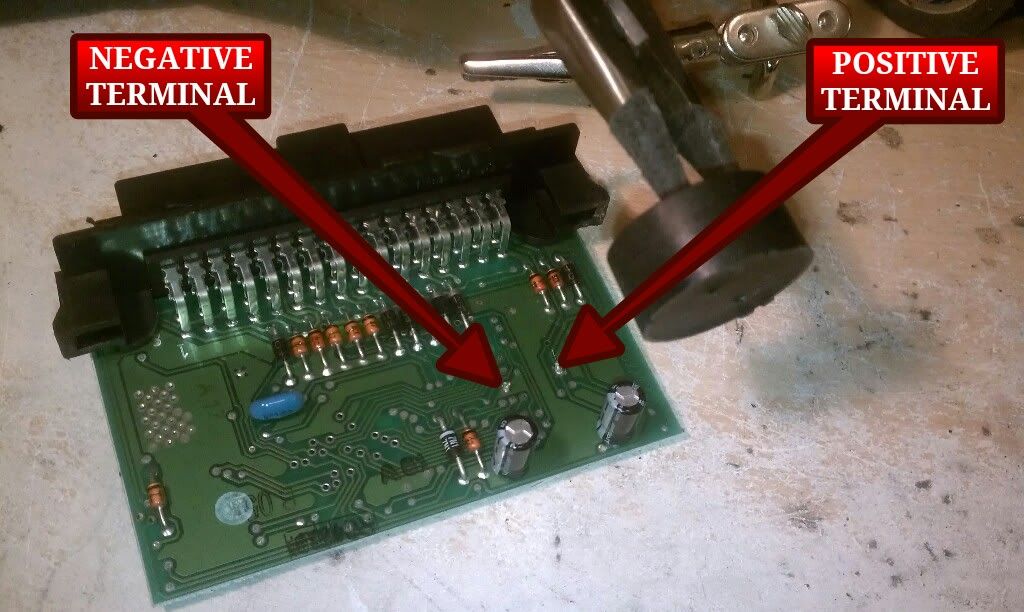 Don't forget to protect your open leads with some shrink tape.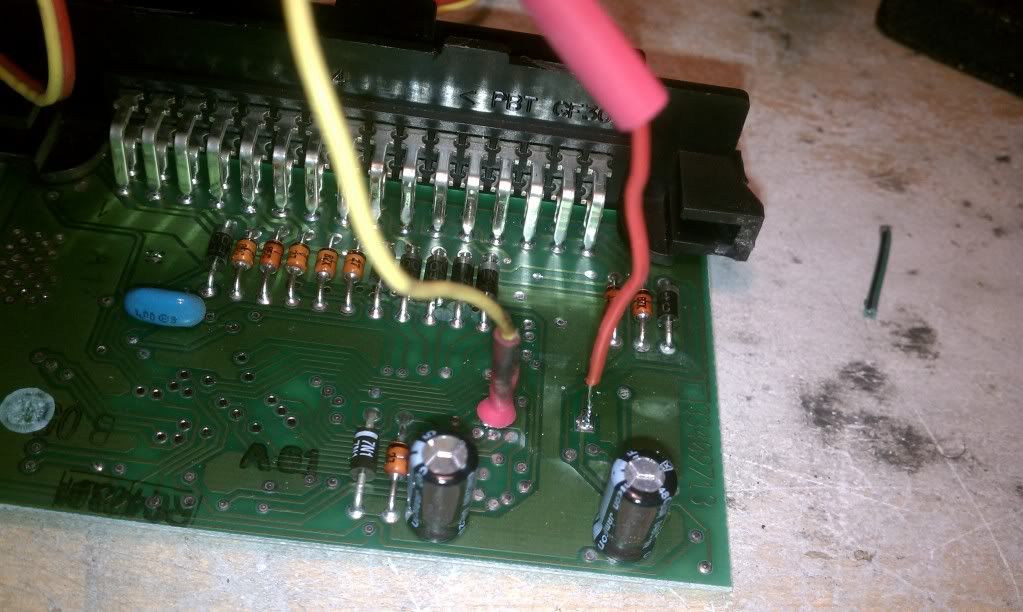 5)
Create a knot in the wire approximately 1.5" away from the circuit board. This will prevent the wires from being pulled accidentally from out of the indicator box(or whatever it's called).
6)
Determine how long your wires need to be in order to install your LED Indicator in the chosen position, cut them and then run them through one of the factory slots pre-cut for the original speaker sound passage.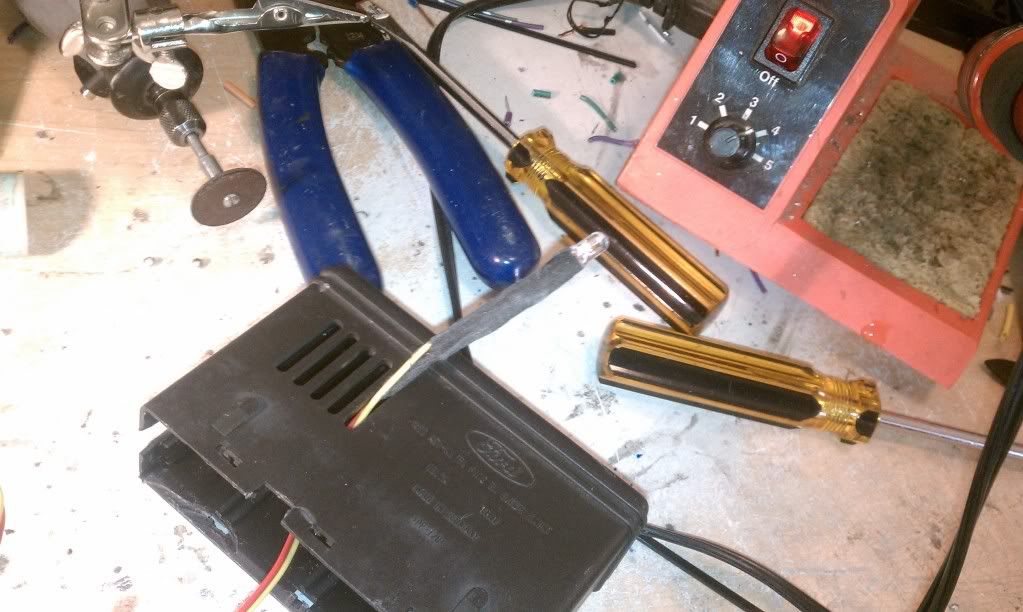 7)
Get together your chosen LED and Resistor(220Ohm-470Ohm should be safe). I used a 5mm Red LED and a 220Ohm Resistor. NOTE: The positive terminal/leg on LEDs is always the longer one. This is where you need to install the Resistor.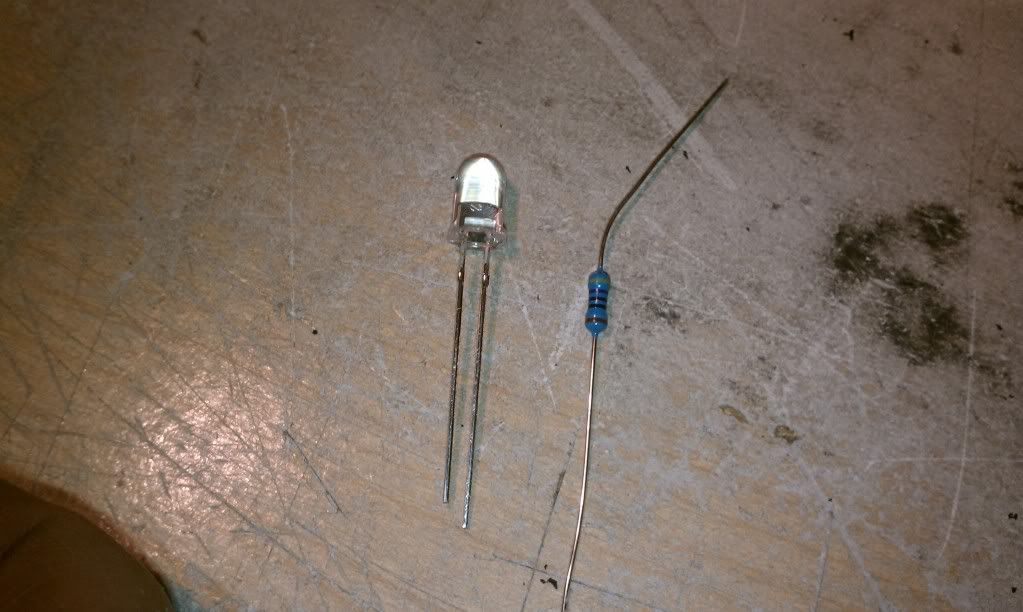 Resistor Soldered: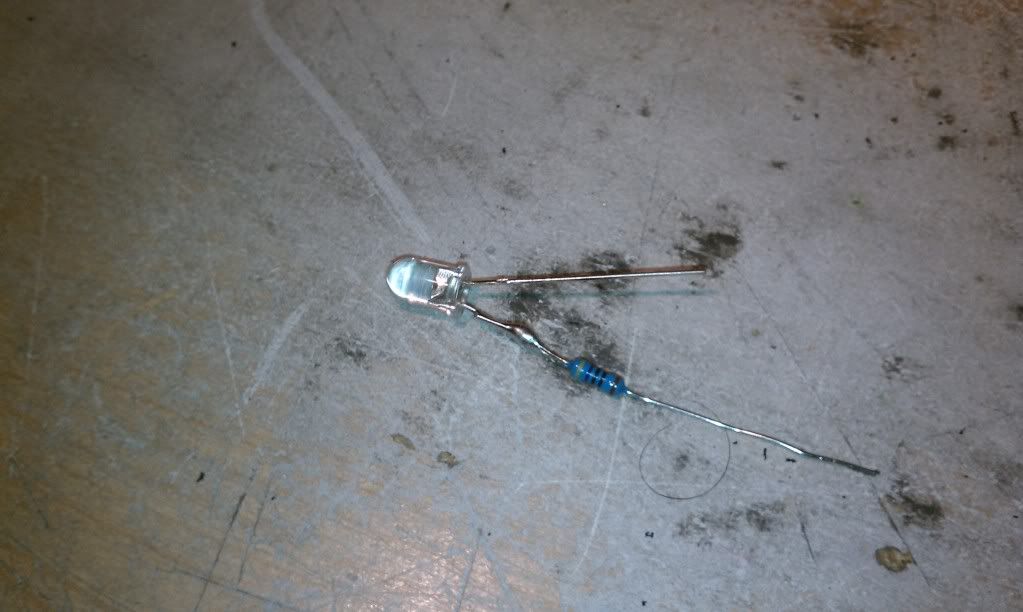 8)
Now that you have your new LED Indicator light all soldered, go plug it in the Focus and put the keys in the ignition. NOTE: You need to turn the key one click or at least hold the keys firmly in the column in order to get the chime/LED circuit to connect.
9)
Now that you know your mod works, drill a 3/16" hole into wherever you have decided to mount your LED Indicator. You may need to ream out the hole a tiny bit with a 3/16" bit. I don't like to use a 5mm bit, because it makes the bulb fit too loose, so don't bother buying a special 5mm bit just for this mod. Use the 3/16" and you can make it as tight/loose as you want it to be.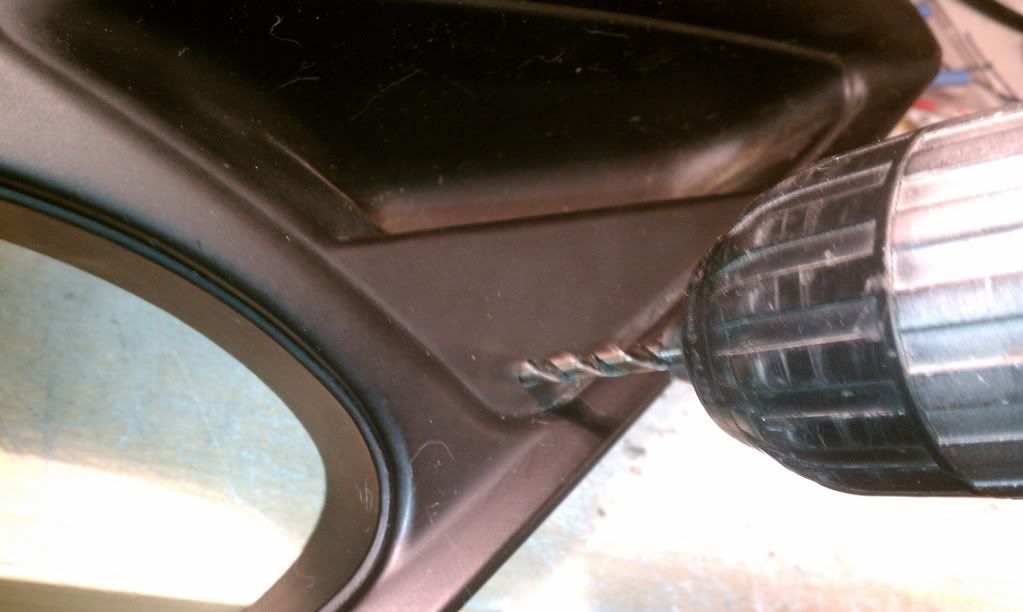 10)
Remove whatever panels you need to in order to route your wires and then shove the LED in though the backside. I used some duct tape on the back of my dash to secure the wires.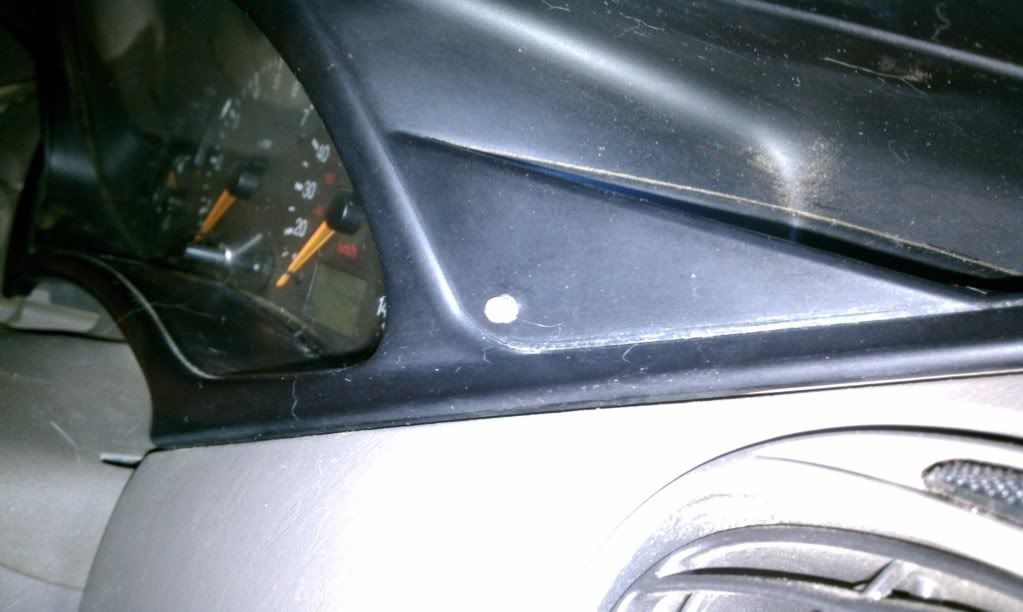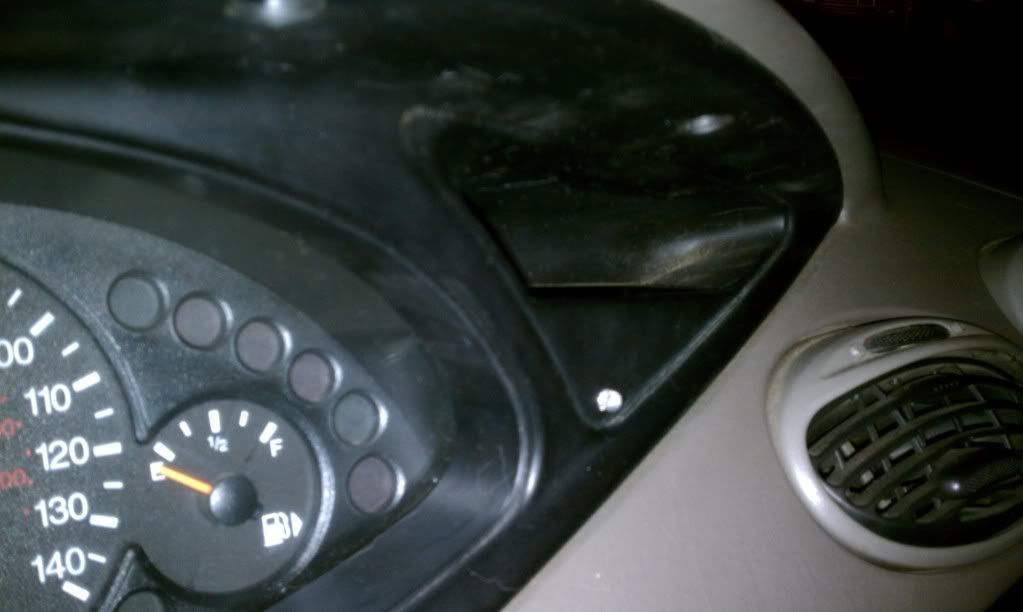 See it working:
http://www.youtube.com/user/paralies#p/u/0/Mp9iZuQXo8U