EDIT: The Megan coilovers, rear suspension and camber arms will fit a 2000 to 2004 ford focus, any model, its a bolt on mod. These can be Retro fitted to a 2005 to 2007 via Massive omni shim kit. Additionally the camber arms share the same part number for a 2012+ just FYI.
Hey Guys,
For sale are some Megan Racing Coilovers that have 15xxx miles on them, nice and broken in, used and not beat to death and not leaking and fluids[clap] as well as all aftermarket suspension that was on my 2007 ZX4
The reason for the sale is actually good news though, I have a beautiful baby boy on the way and I want my son to have the smoothest ride I can give him[burnout]
First up I have a Massive "Massacre" strut brace for a 2005 to 2007 focus. Unknown but it may fit other models as well. The only powdercoat gone is where the nuts where mounted on top
$100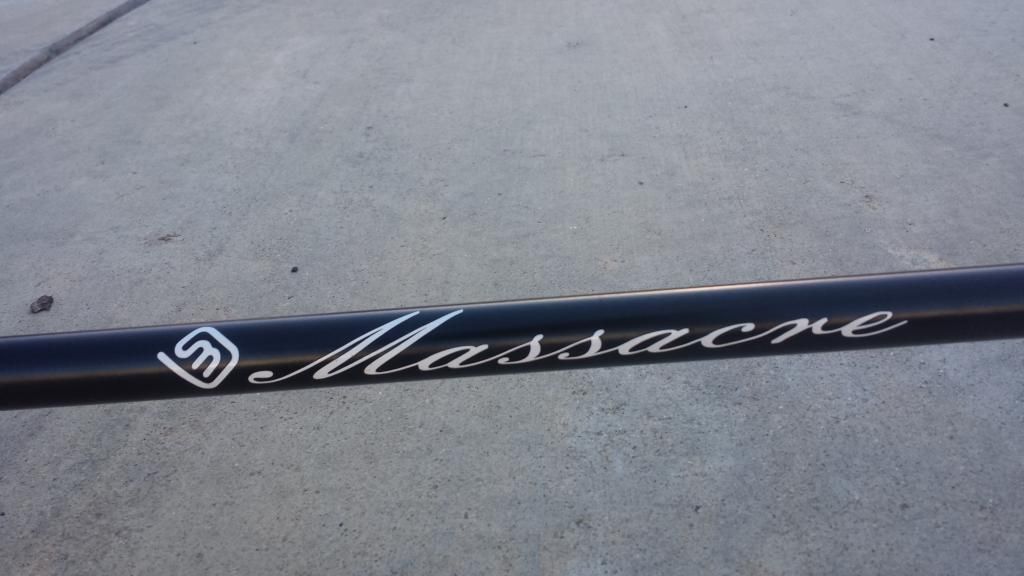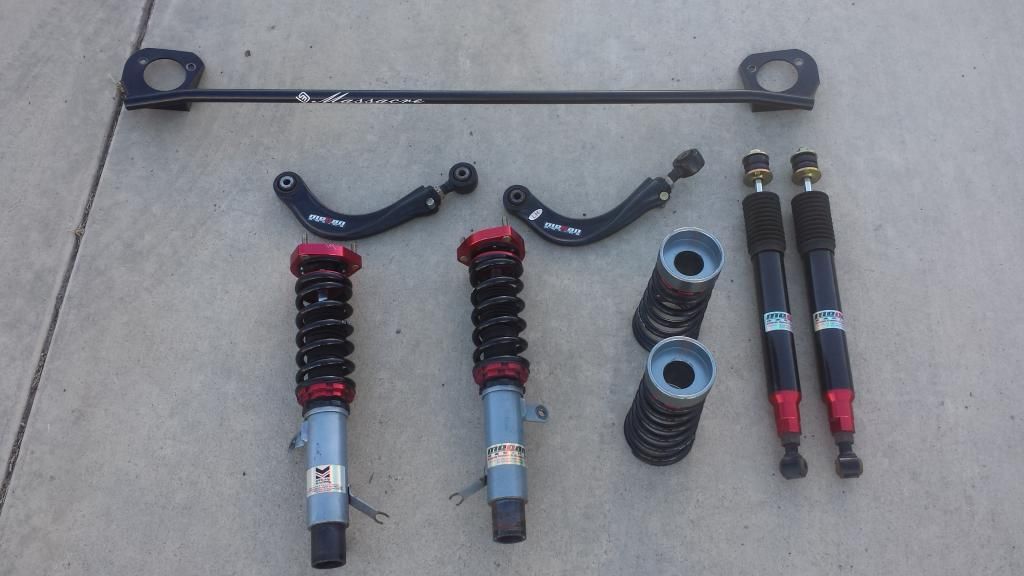 Next are the rear, camber adjustable, upper control arms. Just your normal wear and tear. Functions as should.
$120.00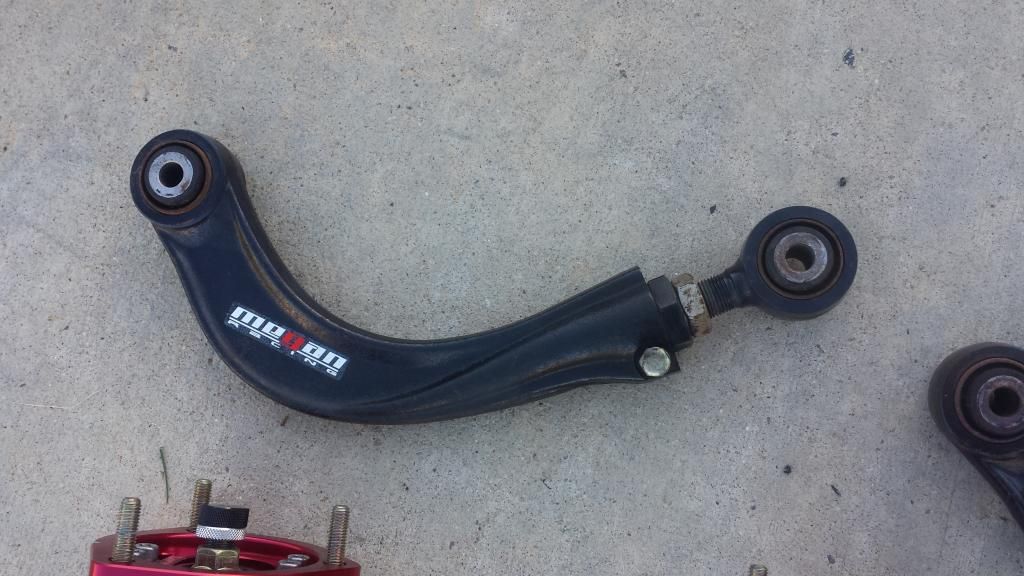 And Finally the meat of it all the Megan coils as seen here:
http://www.meganracing.com/product_detail.asp?prodid=54&catid=31
everything but (1) rear shock dampening adjustable knob is there. There is still one that can be switched between the two if I ever find it I will mail it you haha[twothumbs]
Disclaimer: the original set purchased had a leaky strut within 500 miles at the passenger front side. It was returned to the distributer and replaced free of charge. So the pillow ball mount is different because it was an updated style.
it had no effect on the performance.
Zero problems since.
$600.00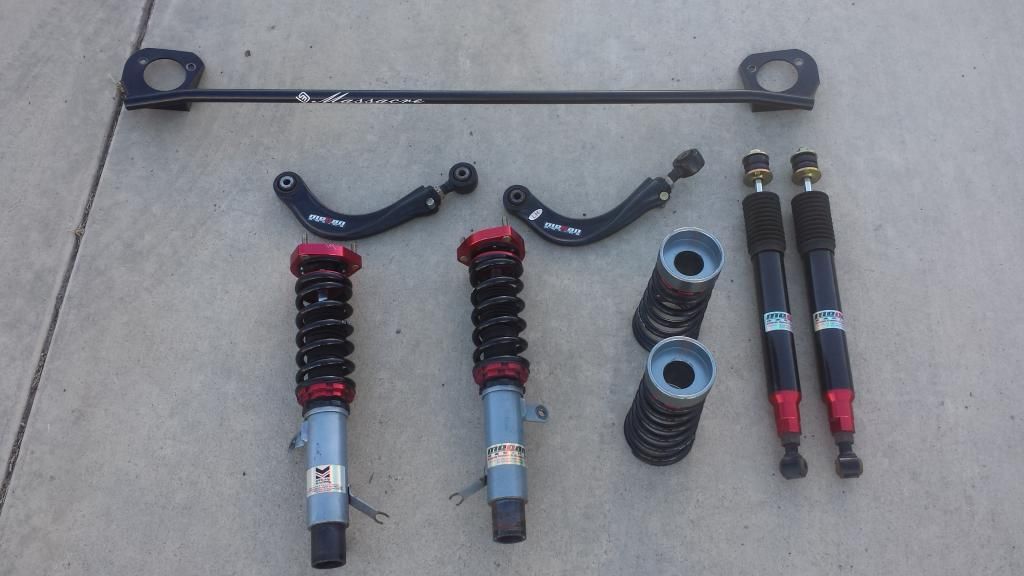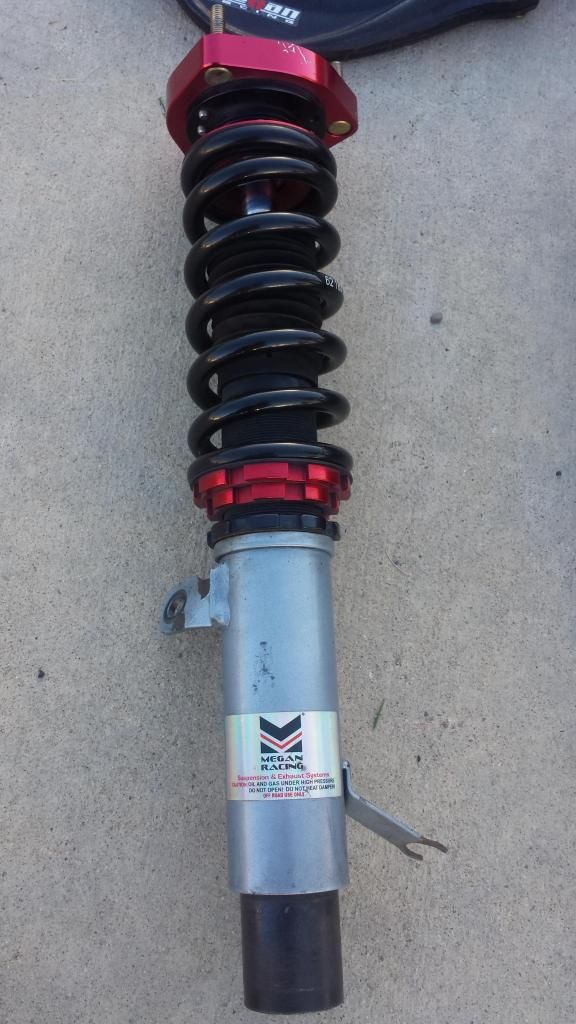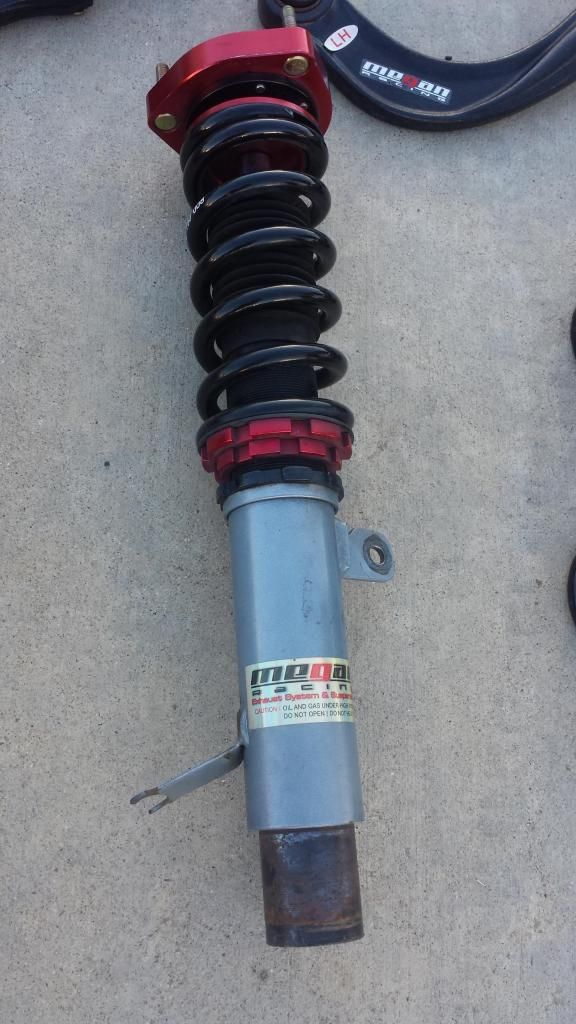 Shipping can be discussed via Private Message. Keep in mind all this stuff is relatively heavy.
I can offer a package deal if someone wants it all for $750.00
Thanks for looking [race]