Discussion Starter
·
#1
·
As some of you may know, bought a stock low SVT. Decided with a slight break in weather (40's) to add some things. This car is my daily driver.
Added Bosch Icon's all the way around, best wiper blades bar none.
Installed the winter wheel/blizzak combo.
Headlights:
Considering the cost of HIDs and wiring of the harnesses, I decided to go with an upgraded bulb. Went with Silverstar Ultras. Out of the things I did, this took the longest sad to say.
Kudos to you all who can swap the bulbs out fast. My hands are just too large to fit, after some finagling, I was able to do the driver side with just removing the battery cover. Passenger side, no such luck. I had to remove the coolant overflow tank in order to swap out the bulb.
My review of the Ultras:
It is improved, for 35 dollars shipped, can't complain too much. Will eventually upgrade to Machs if I can find a local set down the road.
Sparkplugs and Wires:
Given the SVT was running on the original plugs and wires. I opted for a set of MSD wires and Motorcraft Double Platinums.
Install was a breeze. I was told I needed to change the coilpack to use the MSD wires. However, it was not needed. MSD wires fit with no issues. Must be an updated design.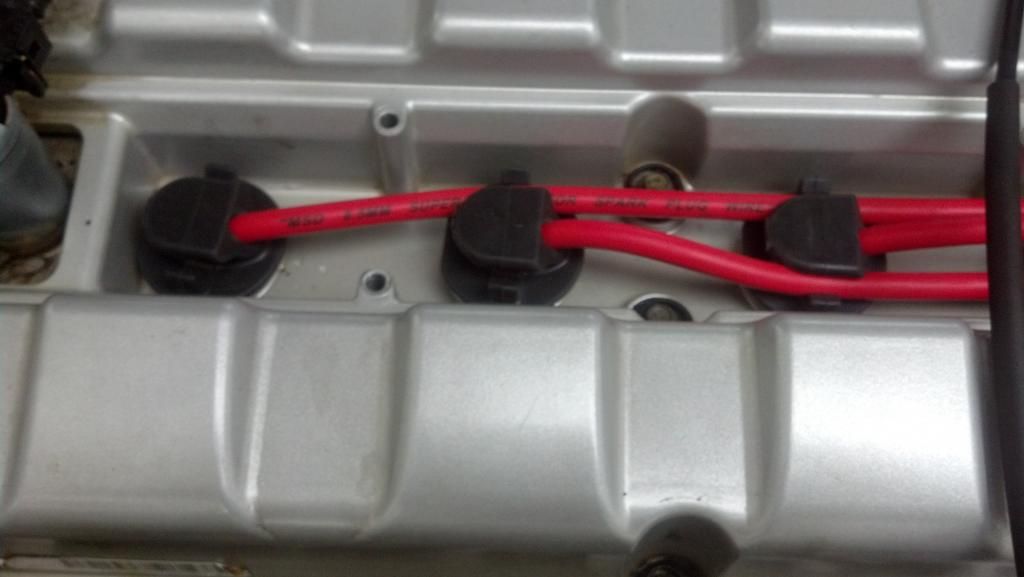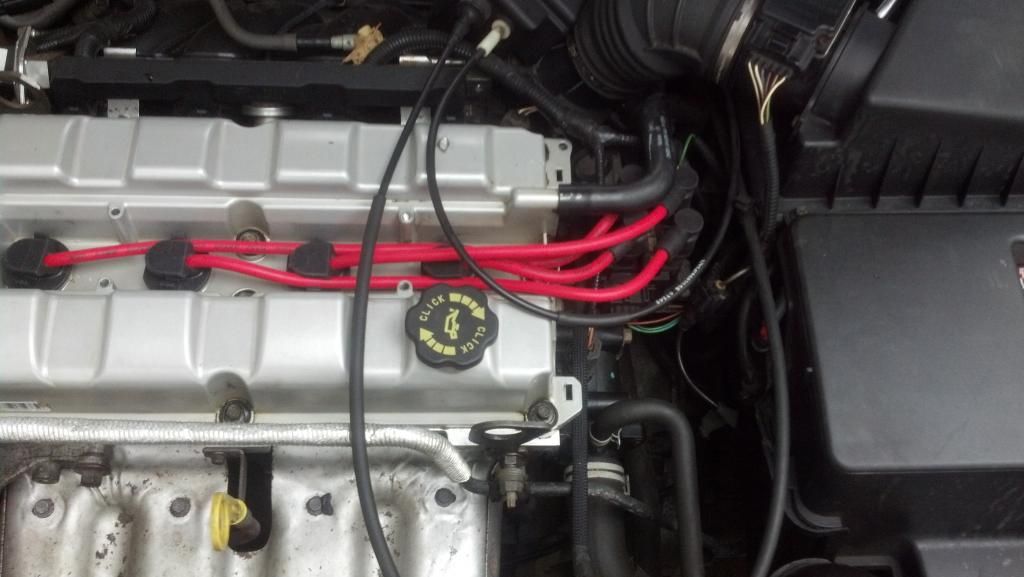 The original plugs have seen their better days.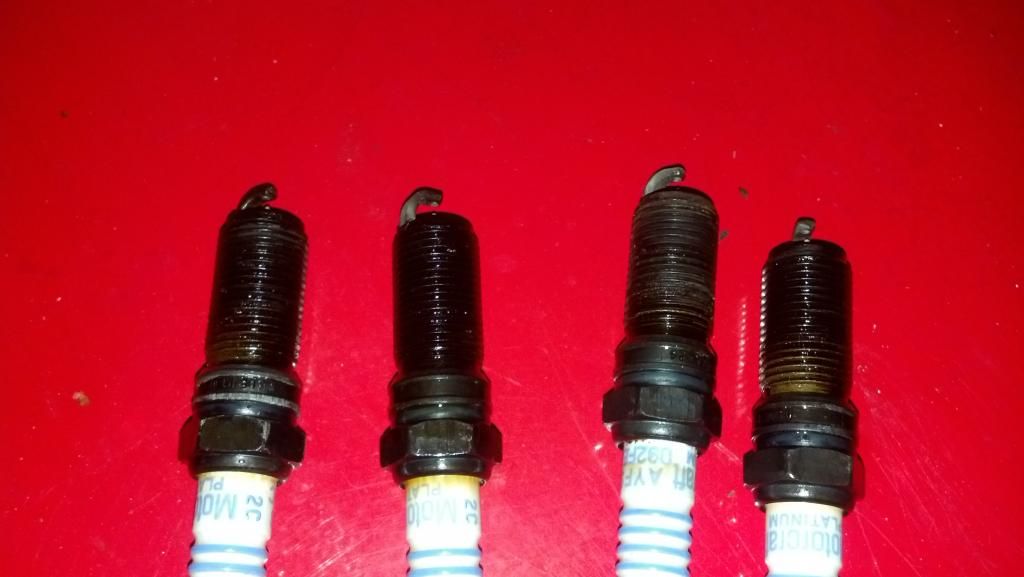 Review of MSD wires and plugs:
My low rpm jerkiness and hesitations are completely gone. Hopefully my avg mpg goes up now, from my 1st tank's 20.5mpg.
Air Filter:
Decided to go with an AFE Dry Flow S. I have been using these filters for 3-4 years now.
Fit was about perfect, install was straight forward as it could be. A bonus, is the car had a rather clean K&N filter installed.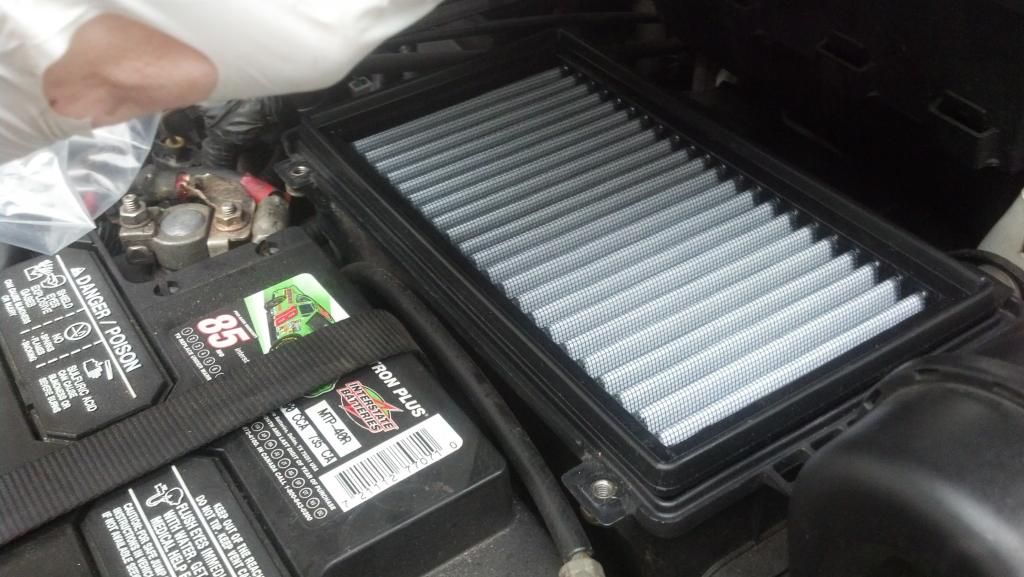 AFE Review:
Hard to say, because I did the plugs and wires at the same time. SVT feels much smoother.
Cabin Filter:
Installed a Motorcraft Pollen Filter. Awesome this car has the option for one. My sinuses will love it.
License Plate Frames:
Ordered and installed the SVT license plate frame. Pretty much the only one you can get nowadays. Resin filled SVT logo, finish is quite nice. Went with black frame with red logo.
What's next?:
Thanks to
[email protected]
, I ordered everything needed for the timing belt change. Since I was doing the timing belt, decided to replace the other 12 year old belt. So ordered everything for the Serpentine Belt change as well.
Also going to upgrade my Thermostat housing to the Contour unit.
May also order a Steeda Short Throw.
All I have to say is....Darn, does it add up fast.