Discussion Starter
•
#1
•
I have 2 Dual 12" subs that I got off my gf's brother for $20 [hihi] and they hit pretty well with my Kenwood 1000 Watt 2-Channel amp but they are heavy.
Some Pics of my setup.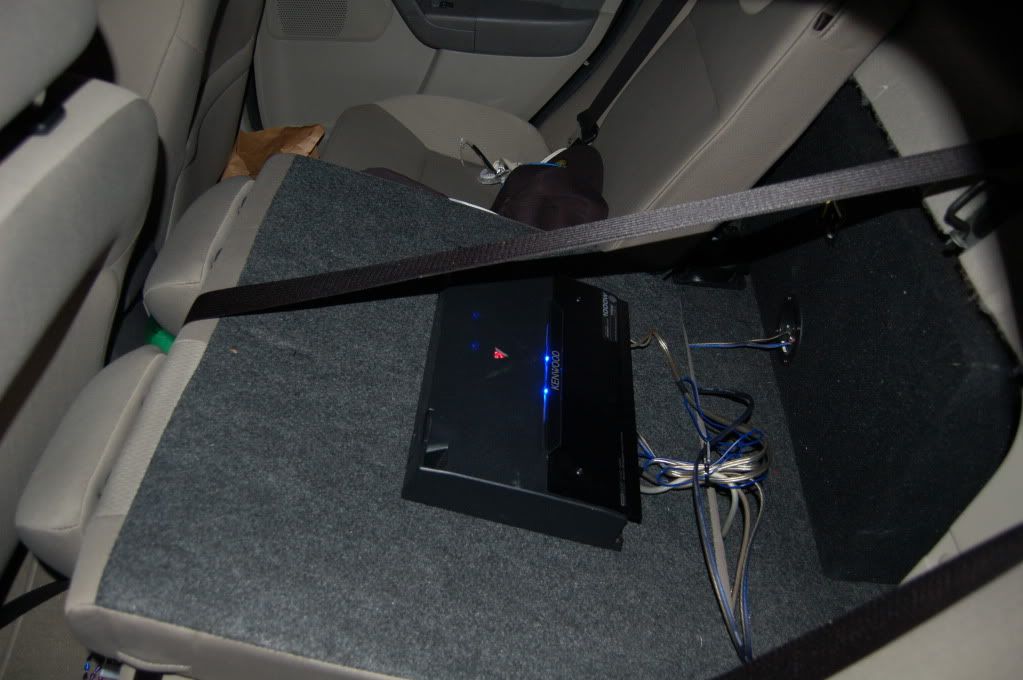 Now with a 1 farad capacitor.
but heres the thing, I'm going turbo soon and I dont want the huge subs and heavy box but I still want to keep the same amount of bass and keep the same amp. anybody have any suggestions? I was thinking maybe a Memphis Audio 12"?