Discussion Starter
·
#1
·
Now I don't know about all the other Focus versions.....but if your window switches light up with the ignition on, you can probably do this mod easy enough. Before you start, I suggest reading some of the other
treads on this subject
. The technique has been discussed before.....but I did it differently.
First off....most of the other links do not discuss this ZX5. The pictures and the connections are different from my car. But they're similar enough, that you need to read the other threads. What's different with my mod....I made a much better connection on both plugs. I found some "female mini-spade connectors". Most auto parts stores sell these things, or a dealer.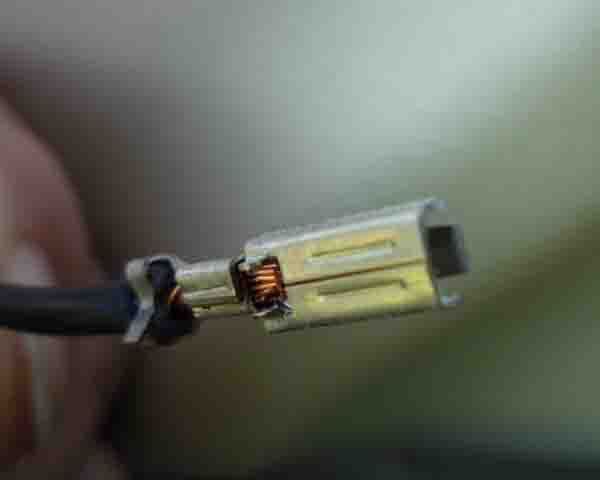 The problem is that the ones you find, won't be identical with the Ford connector. So....in order to get the spade connector to fit into the Ford plug, you will need to file out two channels (I used a Dremel). If you do this right the new connector will slip right in from the back side of the plug.....plus you will be able to remove it. Whatever you do, don't try to stick the connector in there before you ream it out....it may not go far enough in, and it might stick. Here's what mine looked like after this mod (this is the lock switch connector)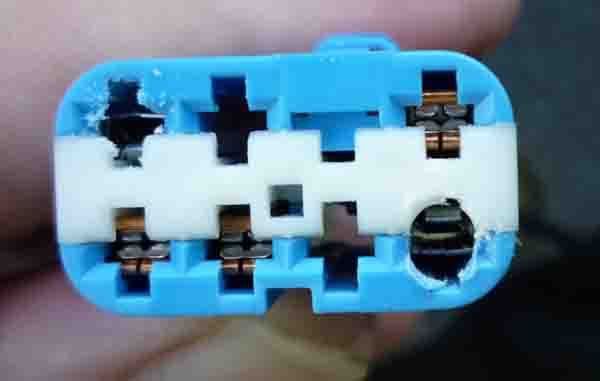 And here's a picture of the two vacant holes with the new wires installed.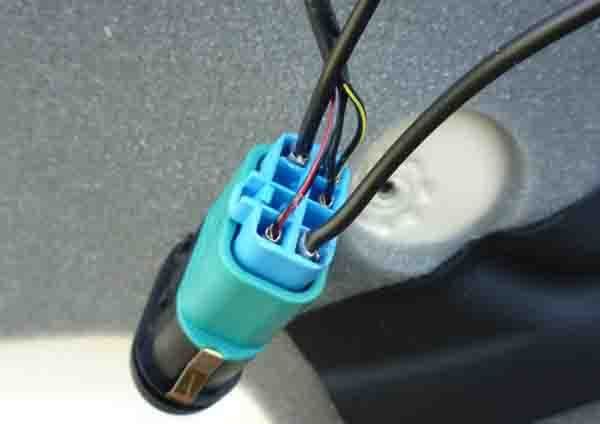 Those two larger wires (18 or 22 gauge) go to the other switch, as is discussed in the other links. This car has two connectors in that location.....you'll be using the connector with four wires. On this connector, the black wire is the ground....and there are two other wires that can be used as a power source. You need to use one of those automotive probes, or a volt meter to find a wire that gets 12v with the ignition on. And I soldered my wires together.....much more secure.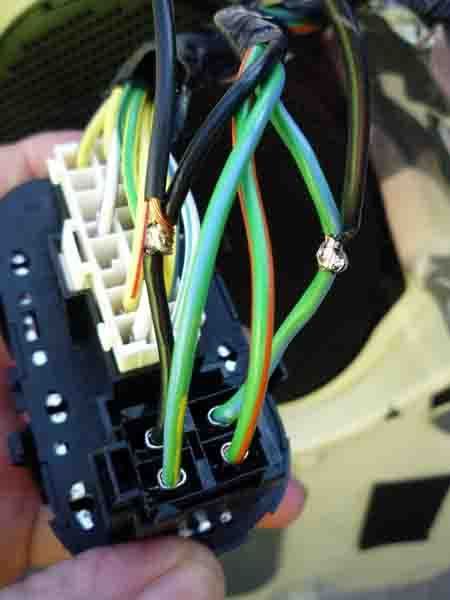 Be sure to use long enough wires between the two switches.....and cover them with foam to keep them from rattling. Be sure they don't get pinched when you put the trim panel back on. On this ZX5, the entire door panel will need to be removed to do the job.
Anyway it can be done....whether it's worth the trouble is up to you to decide. Questions?
Oh.....that foam vapor barrier with the tape. I found it all split up the first time I removed that panel. Whoever owned it before me had a broken window. The butcher that fixed it, didn't bother to replaced the ripped-up foam. That thing does not have to be touched to do this mod.