Ok, im pretty sure everyone knows here now that I have the worst luck or am the dumbest guy trying to turbocharge his vehicle on here. Ive had nothing but bad luck since i started and this is the final last push to fix my problem or everything is coming off for a later time (need my car for the winter).
Quick refresher.
1. 1st turbo was bad, oil leaked like crazy
Solution: Got a new one
2. Still leaking oil into intake housing.
Solutions: Larger Drainline (5/8)
Larger drain fittings (5/8)
.063 oil feed line restrictor
Sent back and found small leak, was repaired and returned
Now either I still have a bad drain line setup(will update this post tomorrow). Or maybe I didnt vent something correctly. All I did for my valve cover was put a small filter cone on it. Is there something I missed for venting? Is there like a 1way valve on the cover that I didnt remove. My guess is that im dumb and missed something.
This is all NO boost fyi so this is all under vacuum. Haven't gotten it tuned for it. I did a 15mile test drive tonight after installing the restrictor and its still leaking. Oil is on the outside of the intake housing and inside of it. Please, if you have any reasonable idea, post. I would really like to get this fixed instead of pulling everything off till spring or summer.
-Jeff[confused]
[
][
][
][
][
][
]*Pictures[
][
][
][
][
][
]*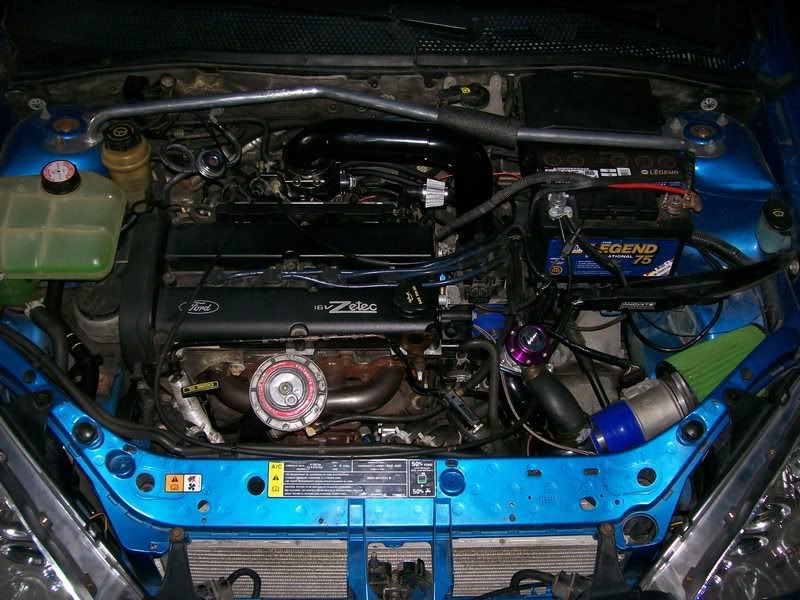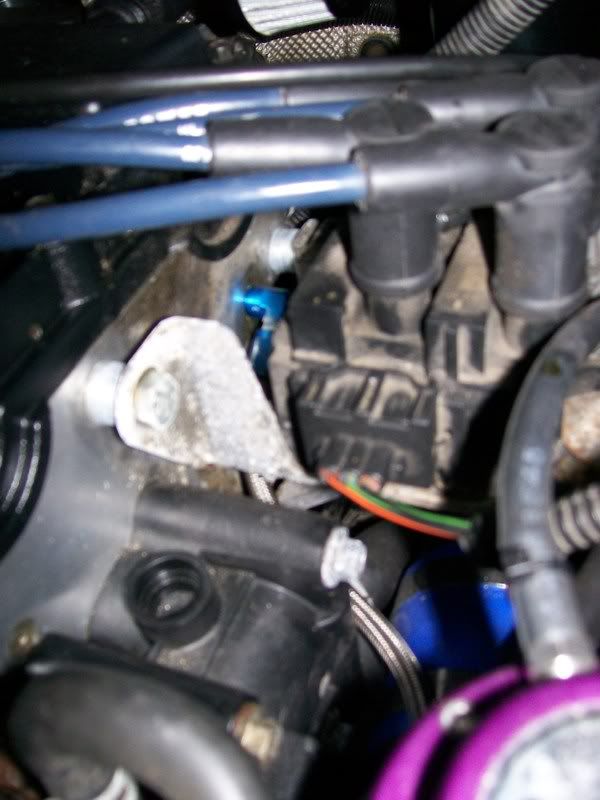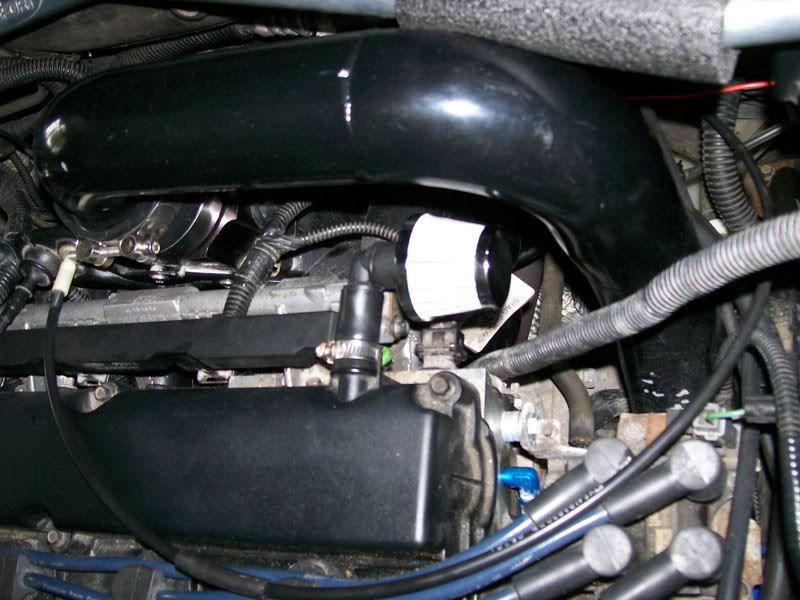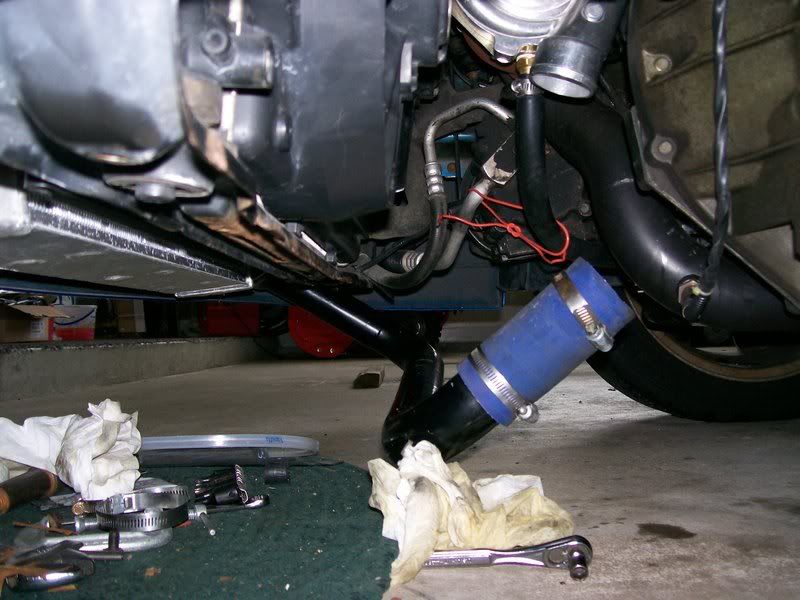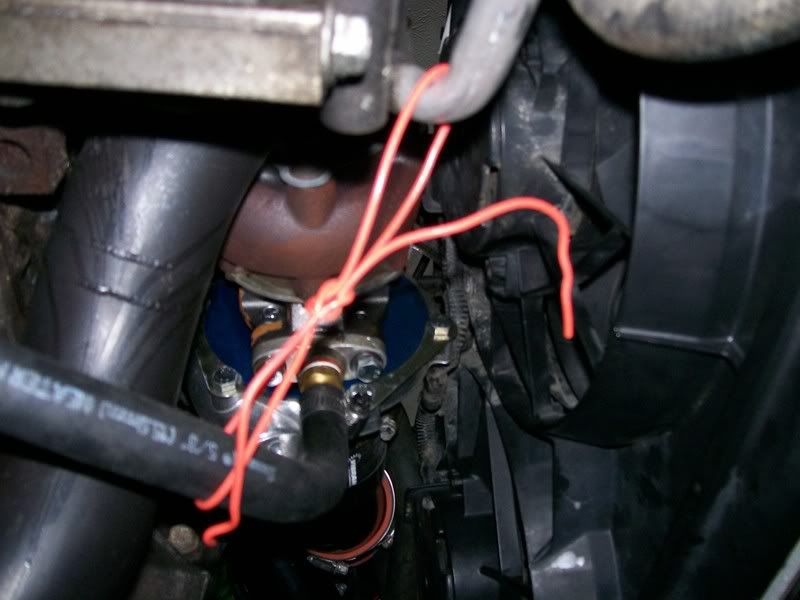 Wire is there to make sure that the line doesnt brush up against the dp.